makeup looks
7 Easy Wedding Makeup Ideas For Guests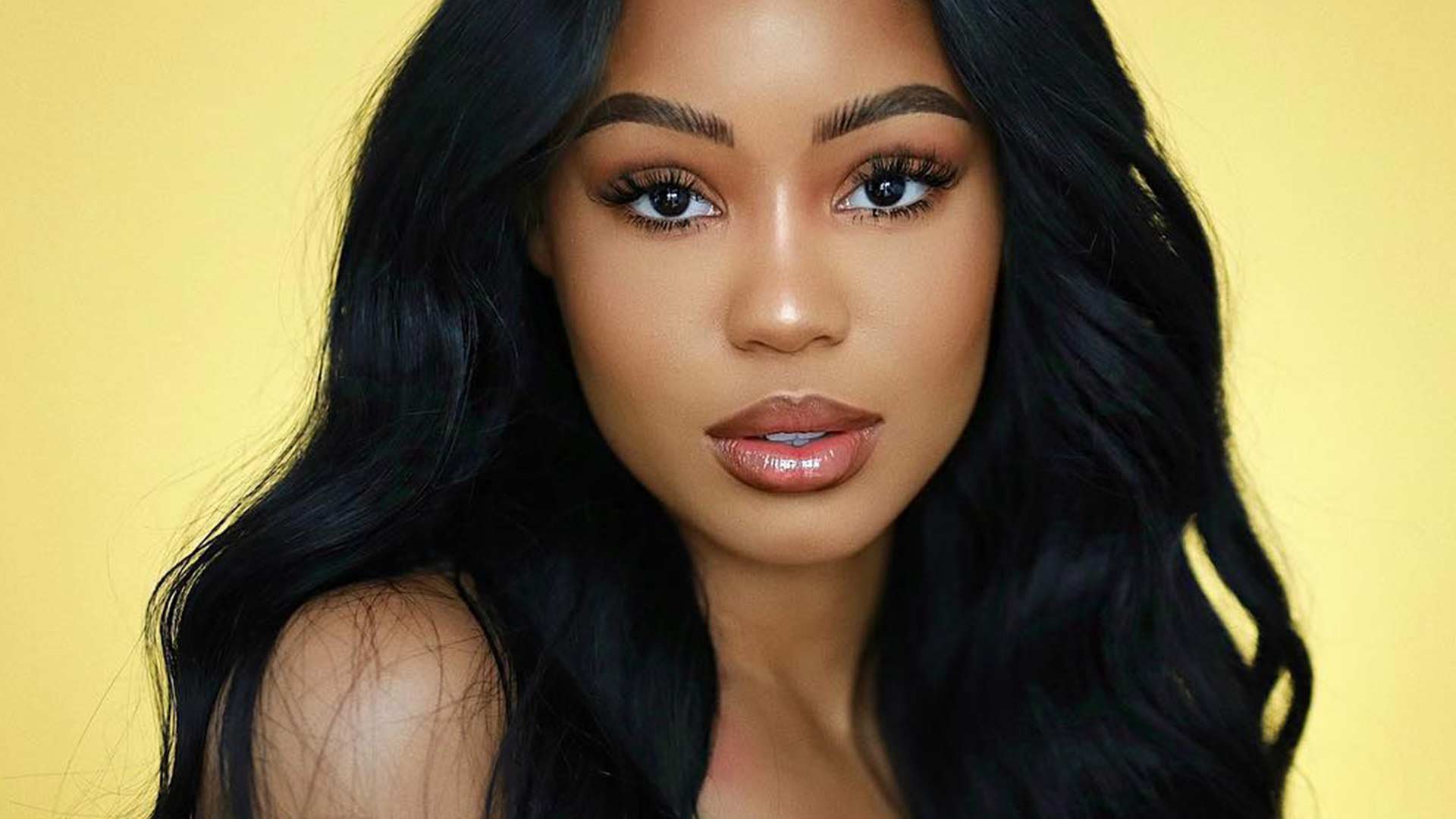 Determining how to do your makeup when you're a wedding guest can be a challenge. You want to look good for the hundreds of photos and videos that will be taken, but you also don't want to go for a look that is too overpowering for the special occasion. The key to achieving the best makeup look for a wedding is all about finding the right balance. You can choose to play up one feature on your face (eyes or lips) or go all out with a soft glam look. If you're struggling to pick the perfect makeup look to pair with your outfit we can help. Read on for the best seven wedding makeup ideas you can rock at all of the weddings coming up on your social calendar.
Makeup Idea #1: Glowy and Bronzed Skin
We know—glowing skin is something you want every day, not just when you're at a wedding! So feel free to wear this to any occasion, but especially to those special nuptials. Reach for a long-lasting foundation that gives off a dewy finish, such as the L'Oréal Paris Infallible Pro-Glow Foundation. For an extra lit-from-within look, use the L'Oréal Paris True Match Lumi Glotion Natural Glow Enhancer before layering on foundation. Then follow up with a few strokes of a shimmery bronzer to help warm up your complexion. We love using the L'Oréal Paris True Match Lumi Bronze It Bronzer because you can build it as much as you want without it looking cakey, and it can be used to contour your face for a more sculpted look.
Makeup Idea #2: Nude Colored Eyeshadows
For a classic, timeless eyeshadow look, opt for nude eyeshadow shades. The L'Oréal Paris Colour Riche La Palette Nude comes with 10 different eye shadow shades in three finishes: shimmer, matte, and sheen. Play around with the hues that complement your skin and eye color best for an alluring wedding makeup look.
Makeup Idea #3: Pretty Pastels Eyeshadows
Pretty pastel hues aren't just for bridesmaid bouquets—they also make for a great eyeshadow look for guests. For a pretty pastel pink, try the L'Oréal Paris Colour Riche Monos Eyeshadow in Mademoiselle Pink or the L'Oréal Paris Colour Riche Pocket Palette Eyeshadow in Avenue Des Roses. Purple more your style? Go for the L'Oréal Paris Colour Riche Pocket Palette Eye Shadow in Violet Amour.
Makeup Idea #4: Voluminous Lashes
Lashes can elevate your entire wedding makeup look in seconds, so make sure to use a mascara that can help you build big and bold eyelashes. Reach for the L'Oréal Paris Air Volume Mega Mascara, Lightweight Mega Volume Washable in Blackest Black, which has an air-whipped formula that works to build mega volume without weighing down your lashes. Its double bristle brush captures, separates, and coats every lash from the root to the tip for thick and fuller-looking lashes.
Editor's Tip: If you're worried about tears and messy mascara streaks, reach for the L'Oréal Paris Voluminous Lash Paradise Waterproof Mascara in Black. It has a silk smoothy formula that will glide onto your lashes easily and won't flake, clump up, or smudge throughout the day.
Makeup Idea #5: Understated Eyeliner
Save your dramatic winged eyeliner skills for another night and go for a softer eyeliner look instead. Reach for the L'Oréal Paris Infallible Pro-Last Waterproof, Up to 24HR Pencil Eyeliner in Black, and use the pencil to tightline your eyes. Gently pull up on your eyelid to expose the upper waterline and fill in the space at the base of your lashes. This will help make your lashes appear darker and thicker.
Makeup Idea #6: Peach Pout
If you're looking for a lip color that is not too bold or bland, opt for a soft peach—preferably one with some shine to give your pout a plumped look. Try the L'Oréal Paris Colour Riche Shine Lipstick in Shining Peach. This shiny lipstick is super pigmented and formulated to keep your lips soft and moisturized. It also has a glossy finish but won't leave your lips feeling sticky.
Editor's Tip: Nude lips are also another wedding beauty staple. They pair well with almost any outfit you can dream of and can be customized to your liking with a lip liner and lip gloss. Reach for the L'Oréal Paris Colour Riche Les Nus by Colour Riche Intense Nude Lipstick. The line features 12 flattering nude shades that are richly pigmented and non-drying.
Makeup Idea #7: Flushed Cheeks
The right blush can add the perfect amount of flush to your cheeks, creating a warm and youthful makeup look. Simply swipe the L'Oréal Paris True Match Blush onto your cheekbones and then blend out any harsh lines with a fluffy brush.
Photo Credit: Teaira Walker, @teairawalker
Discover more tips & tricks
Keep your skin happy
See all articles
Shop Featured Makeup products
Discover More