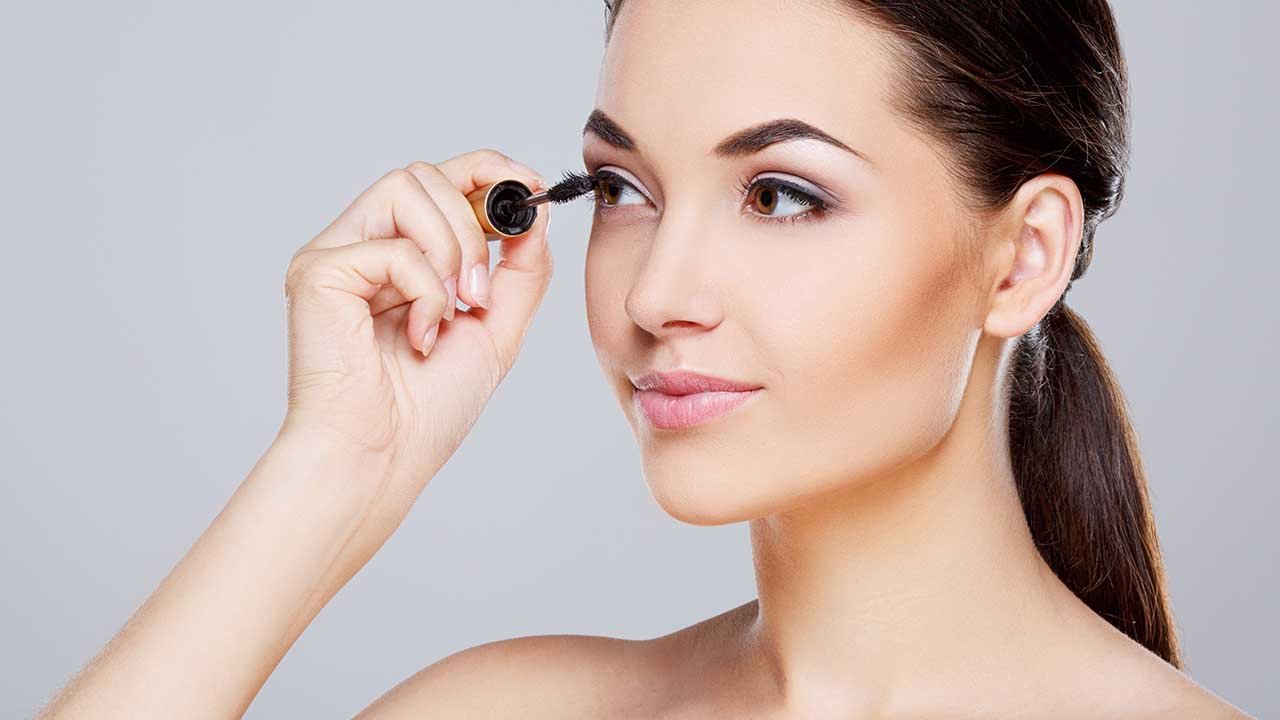 eye makeup
How to Layer Your Mascara
If you're feeling envious of the lashes of those around you, there's no reason to lash out. The secret to their lush lashes is totally within reach—we're talking about mascara layering. No matter if you're looking for a fluttery fringe or lanky lashes, a few coats of the right eye makeup product can get you there. By layering different mascaras (and lash primer) on top of one another, you're able to reap the benefits of them all and achieve your best-looking lashes. Basically, why wouldn't you layer your mascara? Make eyelash emphasizing easy with this guide on how to layer your mascara and you'll be batting your lashes in no time.
HOW TO LAYER MASCARA
The rules of lash layering are simple and finite. Choose three to four mascaras based on the effects you desire and start layering! Look below for a breakdown of the options available, in the order they should be applied.
Option #1: Mascara Primer
Push your lashes past their limits with a thickening primer that makes mascara application easier. Before anything else, brush the L'Oréal Paris Voluminous Lash Primer or L'Oréal Paris Voluminous Lash Paradise Mascara Primer/Base onto lashes. Both primers will wrap around your lashes, acting as a smooth surface for your first layer of mascara and amplifying the impact of any mascaras to follow.
Option #2: Fiber Mascara
Not familiar with fibers? These formulas are full of tiny filaments that grip onto your lashes for a volumized, sculpted effect. Fibers are the fastest route to unbelievable lashes without gluing on falsies. For a fiber-packed formula, try the L'Oréal Paris Voluminous X Fiber Mascara. First, you'll apply the black primer for extreme volume and depth, before following up with the fiber-infused mascara for extreme length—everything you could want out of a mascara.
Option #3: Curling Mascara
There are two routes to curvaceous lashes. For the ultimate curl, you'll want to use both. The first curling method is to use a lash curler. Heat up the tool with a blast of hot air from your blow dryer, then crimp your lashes with the curler, beginning at the base and working out to the tips.
For further curl, layer on a mascara that lifts lashes. A good mascara can work on lashes like a strong hold mousse works on your hair, creating body and keeping it from falling out. Incorporate the L'Oréal Paris Unlimited Lash Lifting and Lengthening Mascara into your routine, using it with the wand bent to lift lashes from root to tip.
Option #4: Lengthening Mascara
With the right formula, you can bring your lashes to the skies. Interested? Apply a liberal dose of the L'Oréal Paris Voluminous Lash Paradise Mystic Black to see for yourself. The extra black, intense mascara has a smooth glide formula that can provide lots of length to your lashes.
Option #5: Thickening Mascara
Mascara formulas can do pretty much anything, including thicken the look of your lashes. Plump up your lashes with the L'Oréal Paris Voluminous Carbon Black Mascara. This mascara, which has a cult-like following, builds lashes up to five times their natural thickness.
Option #6: Volumizing Mascara
In our humble opinion, lashes can never be too voluminous. Kick the volume up a notch with L'Oréal Paris Voluminous Feline Noir Washable. Perfect for achieving instant volume, this mascara has a quick-charge brush that captures each lash to deliver fullness and immediate volume.
Option #7: Waterproof Mascara
Ensure mascara doesn't smudge or budge all day long by following up with a coat of an H2O-proof option. Use the L'Oréal Paris Voluminous Lash Paradise Waterproof Mascara to lock in all of your layers.
Option #8: Colored Mascara
If you're feeling bold, add a pop of color to your lashes. You can even try it on bottom lashes as an extra accent. A burgundy mascara like the L'Oréal Paris Voluminous Original Mascara in Deep Burgundy is totally on-trend and it suits everyone. Sounds like a must to us!
Once you've got mascara layering down pat, how about learning another lash boosting technique? Here's How to Contour Your Lashes.
Discover more tips & tricks
Keep your skin happy
See all articles