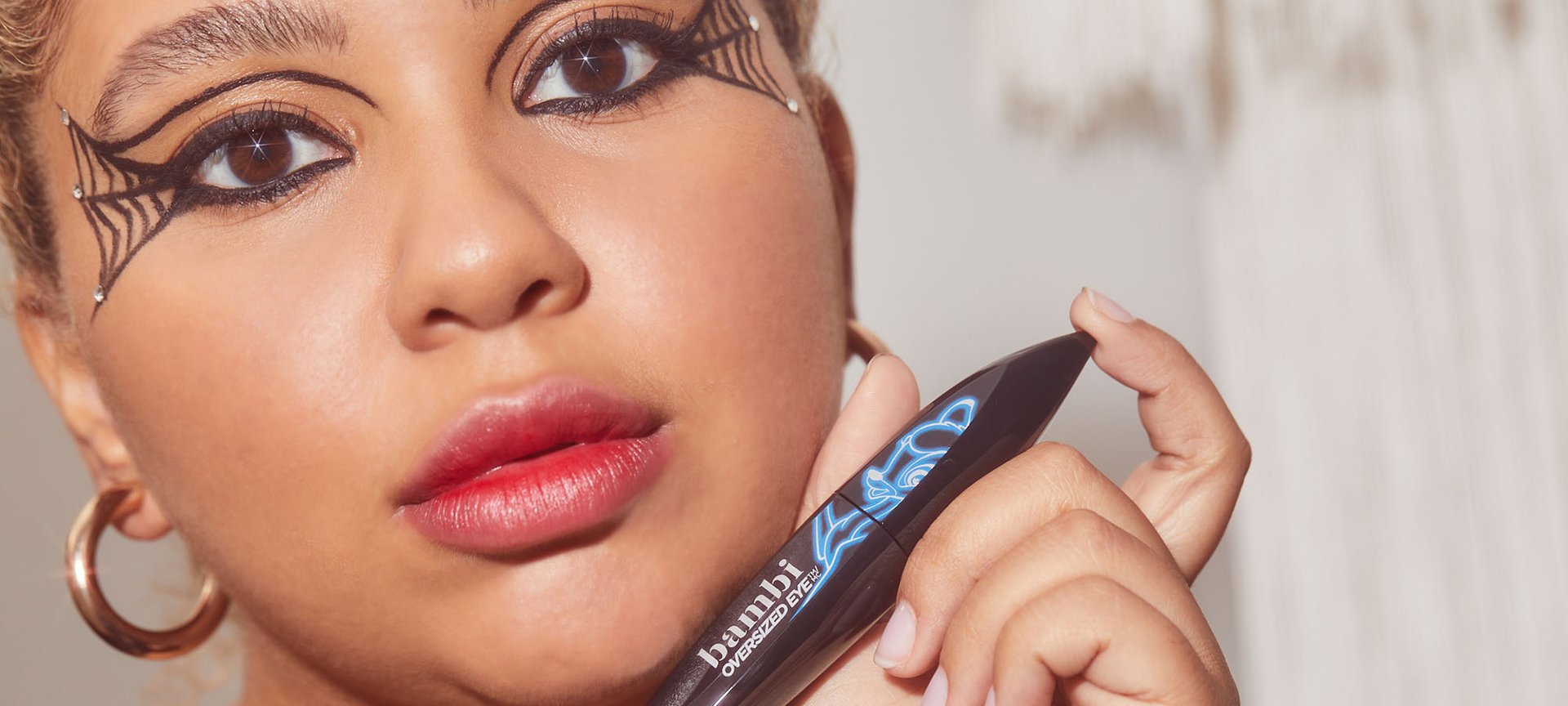 eye makeup
How To Layer Mascara For Long and Voluminous Lashes
Our favorite lash hack.
Big, bold lashes are definitely an eye-catching look. Now, thanks to the false eyelashes trend, having a full set of fluttery fringe has never been easier. But if you aren't quite ready to add some extensions, or you're just not that skilled at applying false eyelashes then take a look at mascara layering. You can turn your lashes from lackluster to luscious by layering a few coats of different mascaras on top of one another. Keep reading to learn the secrets to this eyelash emphasizing hack.
How To Layer Your Mascara
The rules of lash layering are simple. Choose two to three mascaras based on the effects you desire and layer away. Follow the steps below and you'll be batting your lashes in no time.
1. Prep Your Lashes
To make your mascara application easier, prep your lashes with a primer like the L'Oréal Paris Voluminous Lash Primer or L'Oréal Paris Voluminous Lash Paradise Mascara Primer/Base. These primers wrap around your lashes, acting as a smooth surface for your first layer of mascara and amplifying the impact of any mascaras to follow.


2. Choose A Formula
From lengthening to curling, there are many different types of mascara formulas on the market. The best part about layering is that you can use a combination of mascaras to create your perfect lash look. To help you decide which formulas are right for you, check out our article Mascara 101: Your Guide to Different Mascara Formulas.
3. Clean Any Excess
A little mascara goes a long way, so make sure to get rid of any excess mascara on the wand. Simply scrape the entire brush against the lip of the tube before you apply each layer. This will help to prevent any clumping and ensure each layer of mascara goes on smoothly.
4. Apply From The Root
The first coat of mascara is all about separating and defining the lashes. For this, start with a base mascara that has a thin brush, like the L'Oréal Paris Telescopic Original Mascara. To apply, place the mascara wand as close to the root of your lashes as possible, then pull upward. Repeat this step on top of your lashes, moving the wand from the root of your upper lash line to the lash tips. Wait for your first coat to dry before you move on to adding your next layer.
5. Layer Your Lashes
To begin layering, grab your formulas and apply a light coat of each to your lashes.
For a faux lash extension look, try using a thickening mascara like L'Oréal Paris Bambi Eye Washable Mascara, Lasting Volume with a volumizing version like L'Oréal Paris Voluminous Lash Paradise Washable Mascara. Or for a long-lasting, colorful take use the L'Oréal Paris Voluminous Original Mascara in Deep Burgundy with L'Oréal Paris Air Volume Mega Mascara Waterproof, Lightweight. Preventing clumping is key here, so use a thin coat of mascara and wait for each layer to dry before moving on to the next. Continue to layer your mascaras until you've reached your desired look.
6. Finish With Your Bottom Lashes
Since your bottom lashes are typically thinner than the top, it's not a good idea to weigh them down with multiple coats. Giving them a quick brush with your base mascara will be just enough to even out your look.


Next: The 5 Best Waterproof Mascaras For 2021
Written by: Lauren Paige Richeson, Photography: Chaunte Vaughn, Senior Art Direction: Melissa San Vicente-Landestoy, Senior Visual Designer: Hannah Packer, Associate Creative Producer: Becca Solovay, Makeup Artist: Jonet Williamson, Hair Stylist: Akihisa Yamaguchi, Wardrobe Assistant: Victoria Ochoa, Digital Tech: Kyle Thompson, Model: AnnChristine Velazquez
Discover more tips & tricks
Keep your skin happy
See all articles
Shop Featured Makeup products
Discover More