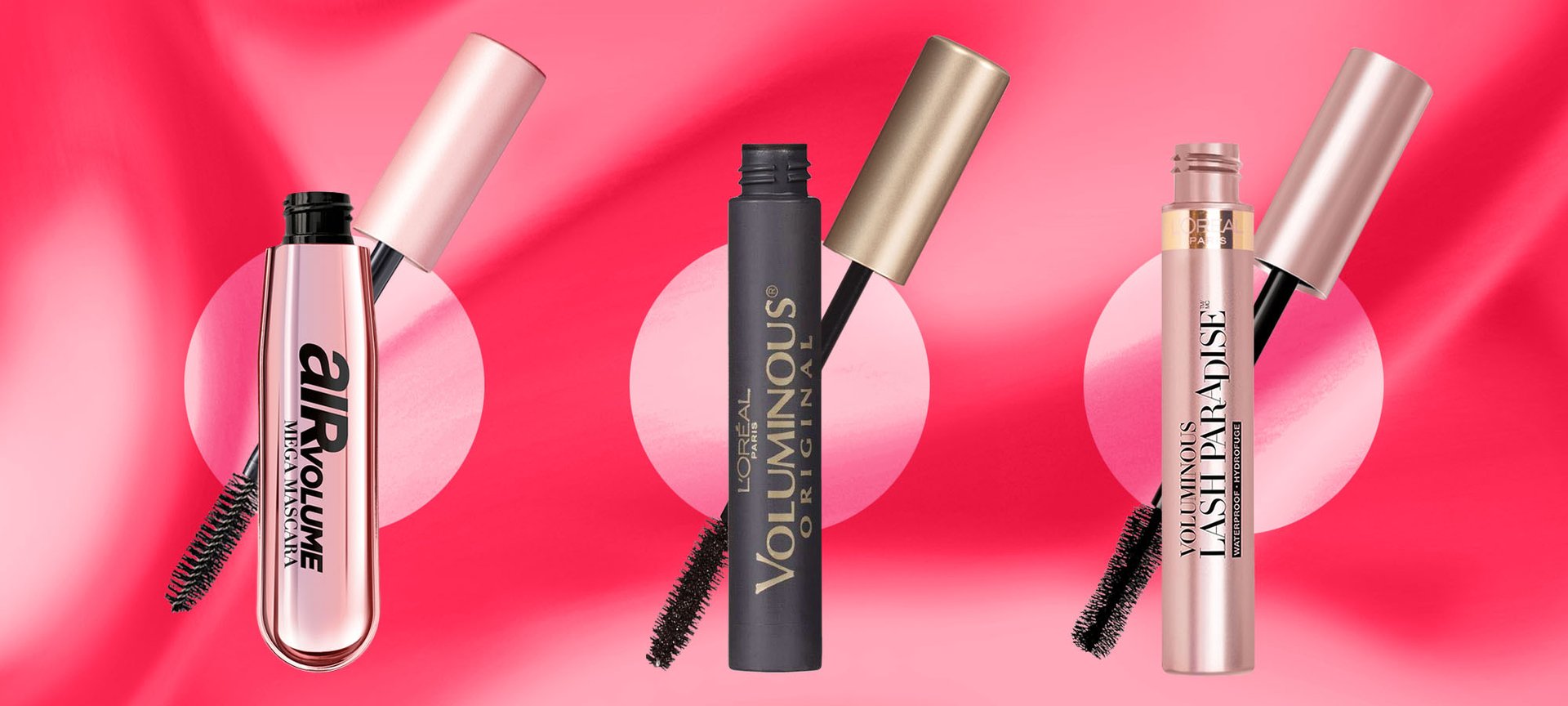 eye makeup
Our Best Volumizing Mascaras
Dramatic lashes are never out of style.
Like nude lipstick and classic winged eyeliner, full, voluminous eyelashes will never go out of style. A solid volumizing mascara is a makeup bag must. It's the perfect finishing touch for any eye makeup look, as well as an easy, one-and-done product to make you look and feel more put together. Ahead, we're sharing the best L'Oréal Paris volumizing mascaras that you can snag online or right at your local drugstore.
We'd be remiss not to mention this cult-classic mascara first. Classic products acquire holy-grail status when they earn it, and we can see why this one has remained a favorite for years. Because the formula isn't as thick as many other volumizing mascaras, it can be easily customized. If you want volume that looks natural, apply one coat. If you prefer a more dramatic look, layer on a few swipes and you'll be left with some seriously voluminous eyelashes. Not to mention, it comes in a variety of shades so you can experiment with colorful lashes.
The brush on this pick has over 200 bristles, which makes it excellent for ensuring all of your lashes get coated. It delivers intense volume without clumping, flaking or smudging. To give your lashes an extra volumizing boost, pair it with the L'Oréal Paris Voluminous Lash Paradise™ Mascara Primer/Base which adds thickness to the lashes.
Created with a new, air-whipped formula, this mascara works to add intense volume while remaining incredibly lightweight on the lashes. It also has a double bristle brush with short bristles that grip the lashes, and long bristles that evenly coat them. The result is bold lashes that aren't weighed down.
With an asymmetrical brush that helps to lift the outer lashes to provide a winged-out effect, this must-have gives the appearance of bigger eyes and fuller eyelashes. The formula is lightweight and buildable so you can achieve just the amount of volume you're looking for.
This mascara features a wand with bristles in two lengths that work to grip and separate the lashes while evenly coating them. The volumizing formula, in combination with the brush that helps to create a doe-eyed appearance, creates voluminous, lifted lashes that never appear clumpy.
Next: The Best L'Oréal Paris Mascara For Your Lash Type

Written by: Alyssa Kaplan, Photo Credit: Sarah Duvivier
{ "@context": "https://schema.org/", "@type": "WebPage", "speakable": { "@type": "SpeakableSpecification", "cssSelector": ["speakable-content"] }, "url": "https://www.lorealparisusa.com/beauty-magazine/makeup/eye-makeup/best-volumizing-mascaras" }
Discover more tips & tricks
Keep your skin happy
See all articles
Improve your routine
Show your new look more love:
makeup
{ "@context": "http://schema.org", "@type": "BreadcrumbList", "itemListElement": [ { "@type":"ListItem", "position": 1, "item": { "@id": "/", "name": "Home" } } , { "@type":"ListItem", "position": 2, "item": { "@id": "https://www.lorealparisusa.com/beauty-magazine", "name": "Beauty Magazine" } } , { "@type":"ListItem", "position": 3, "item": { "@id": "https://www.lorealparisusa.com/beauty-magazine/makeup", "name": "Makeup Tips For Every Look" } } , { "@type":"ListItem", "position": 4, "item": { "@id": "https://www.lorealparisusa.com/beauty-magazine/makeup/eye-makeup", "name": "Eye Makeup" } } , { "@type":"ListItem", "position": 5, "item": { "@id": "https://www.lorealparisusa.com/beauty-magazine/makeup/eye-makeup/best-volumizing-mascaras", "name": "best-volumizing-mascaras" } } ] }