eye makeup
Our Best Lengthening Mascaras For Long Lashes
October 30, 2020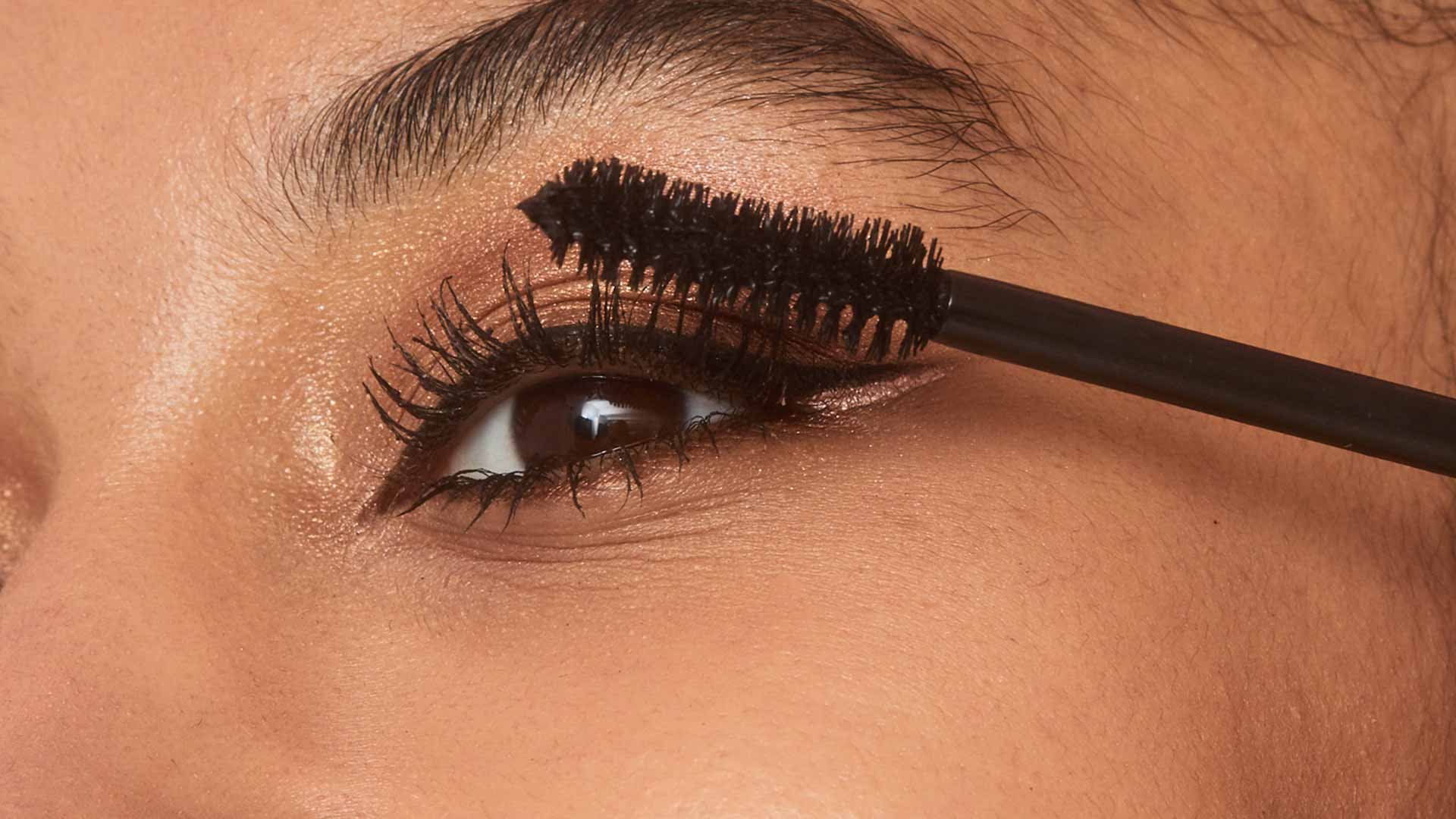 Like all trends, most beauty trends have their time in the spotlight and then fade into the background. However, when it comes to eye makeup, long, defined lashes will always reign supreme. You may not be blessed with the gift of naturally long eyelashes, but you can achieve the look without relying on falsies. This is where lengthening mascara comes in. A few coats of mascara can bring your lashes to life, but not all mascaras are created equal—which is why we're sharing the picks that will give you the length you dream of.
It's fair to say that many mascaras put an emphasis on volume, which makes it all the more exciting when you find one truly focused on length. This popular must-have fits the bill perfectly by lengthening lashes up to 60 percent, as well as separating the individual eyelashes for a gorgeous, fanned out, long lash look.
When you want instant volume and length as the aforementioned , without the risk of smearing or smudging, reach for this waterproof version. It's uniquely formulated to provide intense length and up to 50 percent longer lashes. Plus, it won't budge in the face of sweat or even a dip in the pool. Happy summer!
This lightweight option gives you puffed up weightless lashes with intense volume and length. The air-whipped formula creates a lash multiplying effect without adding weight to your lashes, while the cushiony bristle brush coats every lash from root to tip. The bonus: It's smudge and flake resistant and also comes in a waterproof version for those tear jerker weddings and summer days spent at the beach.
If you love that doe-eyed look (who doesn't love the appearance of bigger, wide-opened eyes?) then this will become your favorite new mascara. With a velvety formula that curls and volumizes, it delivers a lifted, elongated lash without clumps. Let the unique brush coat each lash for buildable definition and the perfect dramatic finish.
While the gorgeous pink tube is enough to lure you in, the lash-lengthening and volumizing formula of this pick is what seals the deal in making this a go-to. Its soft wavy brush has more than 200 bristles and is paired with a smooth glide formula to provide lush length and an ultra-sensorial application. After one to two coats, you'll be left with soft and feathery, long lashes.
Sometimes when you're striving for maximum lash length, it can be difficult to reach the inner and outermost corners of lashes with a traditional mascara wand. Enter the Unlimited Lash Lifting and Lengthening Washable Mascara, which comes with a bendable wand which can be used straight or bent to let you reach every single lash. The formula glides on smoothly to leave your lashes evenly coated and ultra-lengthened.
Editor's Tip: To ensure your lashes are fully coated, place the brush at the base of your lashes and slowly wiggle it upward. You can also dip the wand into the tube again and add a bit of extra product to the tips of your lashes for additional length.
If you haven't heard of tubing mascara, you've been missing out. Tubing mascaras, like this one, form tubes around your lashes that act like lash-lengthening extensions. Not only does our tubing mascara make eyelashes look longer, but it also can be washed off with only warm water. It's a win-win! After applying the nourishing base coat, and swiping on the tubing formula, you'll see up to 80 percent longer lashes.
This black primer and mascara duo is packed with fibers which work to both lengthen and volumize your lashes. The primer begins by adding thickness to the lashes, and the fiber-infused mascara adds dramatic length. You'll be left with gorgeous, defined, long eyelashes.
Editor's Tip: Don't be afraid to apply another coat. Two coats of mascara is the perfect number to create the appearance of long lashes.
CHECK OUT OUR MASCARA FINDER
If you're overwhelmed by all of the amazing mascara options to choose from, or you need help finding the perfect mascara for you, check out the L'Oréal Paris Mascara Finder. This simple tool gives you a visual of the lash effect each mascara offers, the type of brush it contains, shade options, formula information and more. You can choose several options at a time to compare and contrast their different lengthening and volumizing effects.
Next: How To Get A Winged Eyeliner Look Without Using Eyeliner
Photo Credit: Chaunte Vaughn
Discover more tips & tricks
Keep your skin happy
See all articles
Shop Featured Makeup products
Discover More