eye makeup
How To Remove Waterproof Mascara And Makeup
August 09, 2021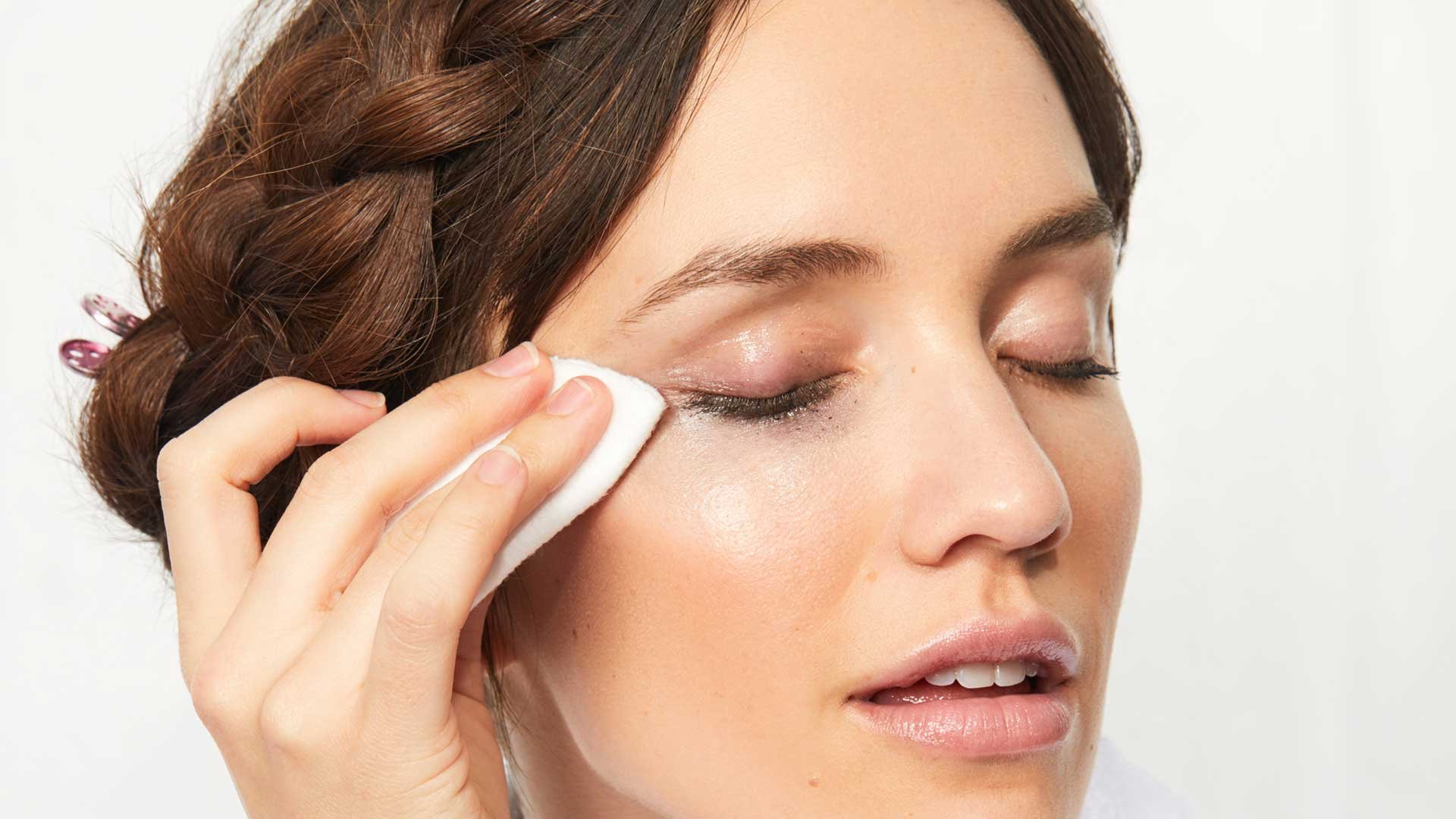 Waterproof mascara can be a great option for days when you can't spare the time or energy for touch-ups. And in the summertime, waterproof mascara, waterproof eyebrow products and other water-resistant makeup are key for a no-budge look that will outlast the sweatiest of days. The only downside: taking it all off at the end of the day can be a pain. All of a sudden, it's midnight, and you're left with lashes that seemingly won't come clean without tugging and pulling. We can't think of a worst way to spend a night. But removing waterproof mascara and other waterproof makeup without damage doesn't have to be difficult—you just have to have the right products. So don't skip your dream look. Instead, ready yourself with waterproof mascara remover and the right removal tactics. Below, we're sharing three options for how to remove waterproof mascara and other longwear makeup.
HOW TO REMOVE WATERPROOF MASCARA
There are a number of ways to remove waterproof mascara and makeup. The best part: None of these options involve harsh rubbing, which is something you definitely want to avoid—especially when it comes to your delicate eye area!
1. MICELLAR WATER
Micellar water is a gentle cleansing option that can also be used to remove mascara—yes, even the waterproof kind. The L'Oréal Paris Micellar Cleansing Water Complete Cleanser Waterproof - All Skin Types is powered by tiny micelles, or oil molecules, that act like a magnet to help lift dirt, oil, and makeup up and away from the skin. It removes mascara, including waterproof formulas, cleans dirt and impurities, and intensely purifies—no rinsing or rubbing required! Aside from removing waterproof mascara, it can also be used on your face and lips. Not to mention, it's suitable for all skin types, including sensitive skin.
How to use it: Saturate a cotton pad with the micellar water, then hold the pad over closed eyes for a few seconds and gently wipe to remove. To remove waterproof lip or face makeup, wipe the pad over your face until your skin is completely clean. You don't have to follow up with any rinsing.
2. MAKEUP REMOVING TOWELETTES
We get it because we've been there: After a long, exhausting day the last thing you want to do is stand in front of your bathroom mirror scrubbing your lashes until you get every last bit of waterproof mascara off. So don't! Instead, stash a pack of the L'Oréal Paris Ideal Clean Makeup Removing Towelettes, All Skin Types on your nightstand for easy access, and you can remove your mascara in bed. These ultra-soft, alcohol-free makeup removing towelettes gently cleanse and remove all traces of makeup, even waterproof mascara and long-wear makeup.
How to use it: All you have to do is take a towelette out of the packet and wipe away! Just make sure you close the pack afterward, so the other wipes don't dry out. Follow up with a nighttime moisturizer—keep your fave close to your bed as well so you can easily find it. Need a recommendation? Try the L'Oréal Paris Age Perfect Rosy Tone Cooling Night Moisturizer or the L'Oréal Paris Collagen Moisture Filler Day/Night Cream to wake up to smoother, hydrated skin.
3. TRADITIONAL EYE MAKEUP REMOVER
Are you a fan of traditional eye makeup remover? You know, a liquid in a bottle that can be poured onto a cotton pad or swab. Sometimes an oldie but goodie is exactly the go-to you need. If that's the case, look no further than the L'Oréal Paris Clean Artiste Waterproof & Long Wearing Eye Makeup Remover. This double-action formula gently and easily removes waterproof mascara and long-wearing eye makeup without leaving behind any greasy residue.
How to use it: Saturate a cotton pad with the makeup remover, close your eyes, and gently sweep the cotton pad across your lids. Do this gently and you should be good to go!
Photo Credit: Chaunte Vaughn
Next: The Best Waterproof Makeup For Sweat And Pool-Proof Looks
{ "@context": "https://schema.org/", "@type": "WebPage", "speakable": { "@type": "SpeakableSpecification", "cssSelector": ["speakable-content"] }, "url": "https://www.lorealparisusa.com/beauty-magazine/makeup/eye-makeup/how-to-remove-waterproof-makeup" }
Discover more tips & tricks
Keep your skin happy
See all articles
Shop Featured Skin Care products
Discover More
{ "@context": "http://schema.org", "@type": "BreadcrumbList", "itemListElement": [ { "@type":"ListItem", "position": 1, "item": { "@id": "/", "name": "Home" } } , { "@type":"ListItem", "position": 2, "item": { "@id": "https://www.lorealparisusa.com/beauty-magazine", "name": "Beauty Magazine" } } , { "@type":"ListItem", "position": 3, "item": { "@id": "https://www.lorealparisusa.com/beauty-magazine/makeup", "name": "Makeup Tips For Every Look" } } , { "@type":"ListItem", "position": 4, "item": { "@id": "https://www.lorealparisusa.com/beauty-magazine/makeup/eye-makeup", "name": "Eye Makeup" } } , { "@type":"ListItem", "position": 5, "item": { "@id": "https://www.lorealparisusa.com/beauty-magazine/makeup/eye-makeup/how-to-remove-waterproof-makeup", "name": "how-to-remove-waterproof-makeup" } } ] }