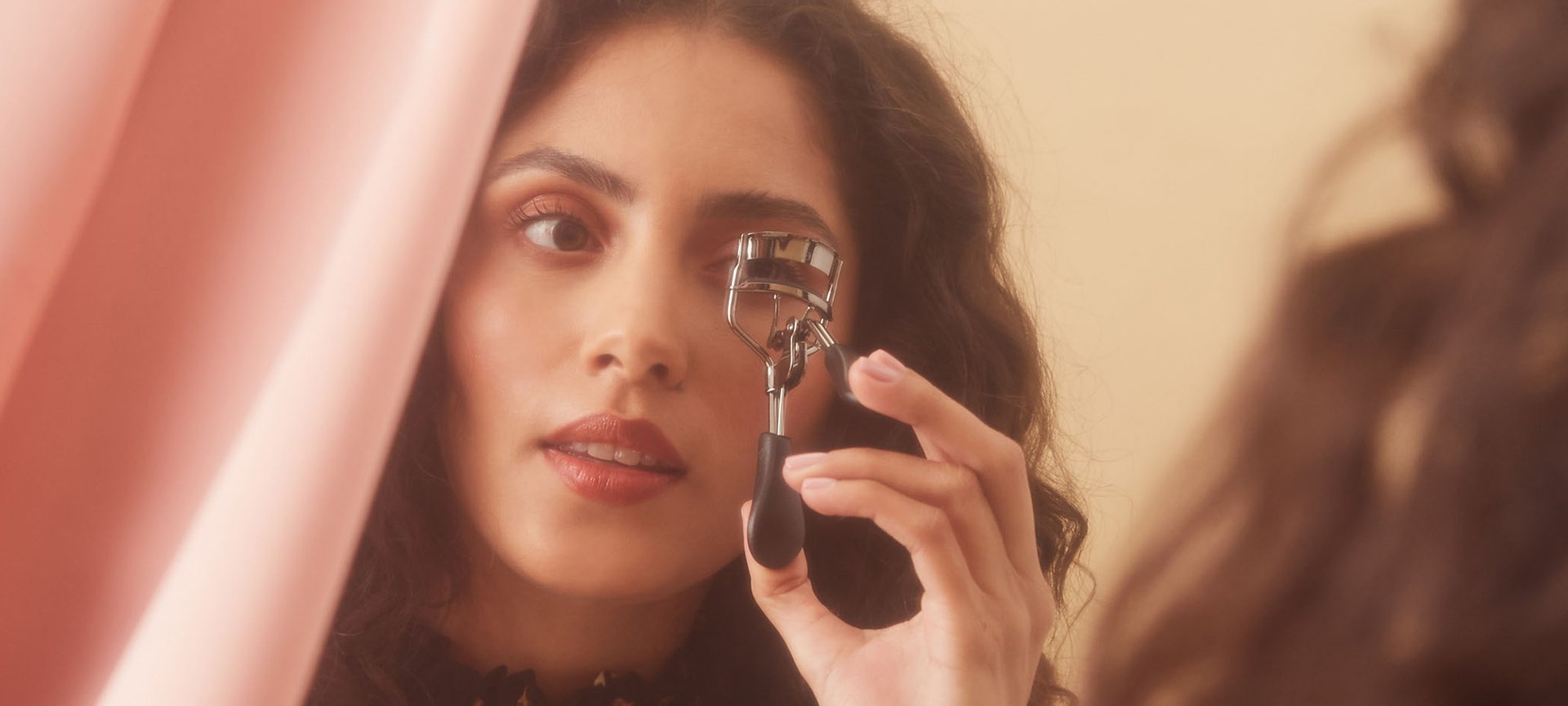 makeup looks
How To Properly Use An Eyelash Curler
The foundation for gorgeous, dramatic lashes.
There's nothing quite like the appearance of curled lashes — especially as a starting point to a dramatic, fanned-out lash look. But if curled lashes is one beauty look you've just not quite mastered, then it's time to add an eyelash curler to your makeup bag. We know what you're thinking: It's an old, well-known tool you haven't invested in for a reason. Do eyelash curlers really make a difference? Yes — they do! It's all about knowing the proper way to use one.
The thing is, if you've never learned how to use an eyelash curler before, you may not be sure how to make it a part of your daily makeup look. And if you're just learning how to apply eye makeup, you'll soon find out that it's a must-have. Luckily, a lash curler is actually pretty easy to use. Below, we're spilling trade secrets on how to curl eyelashes and upgrade your eye makeup routine.
The Right Way To Use An Eyelash Curler
If you've ever wondered whether eyelash curlers are bad for your lashes, the answer is, they're not — if you use them correctly. Before we get into how to curl your eyelashes with a lash curler in your makeup routine, let's go over the do's and don'ts so you can avoid unnecessary damage to your lash fringe.
1. Always Use A Clean Tool
Eyelash curlers need to be cleaned, just like your makeup brushes do. Neglecting to clean your curler can lead to an eye infection — so make sure to add your eyelash curler to your list of makeup tools that are due for a cleaning. You can simply wash it with soap and water for a clean, blank slate.
2. Curl Your Lashes Before Mascara
Do you use an eyelash curler before or after mascara? Well, you should always curl your lashes prior to applying mascara — not after. Not only can working in the opposite order lead to a dirty lash curler, but curling after can actually crack your lashes in the process since mascara makes your lashes stiffer. This is why eyelash curlers can sometimes get the rep for being bad for your lashes. It's not the curler, it's how you're using it!
3. Don't Forget To Curl Upward
A lot of the time, people forget to clamp their lash curler over their lashes and to gradually work the curler upward but you don't want to skip this step. Doing this will give your lashes an instant lash lift along with some curl — not to mention it will keep your eyelashes curled for longer.
4. Don't Keep The Same Curler Forever
Generally, lash curlers aren't the type of product you can keep forever and never replace. Over time, the pads that help curl your lashes wear out, and you'll notice your curl isn't quite as nice. You can buy replacement pads for some eyelash curlers, which lets you keep your curler for the long haul, but others might require buying a whole new lash curler altogether.
Discover more tips & tricks
Keep your skin happy
See all articles
Shop Featured Skin Care products
Discover More