eye makeup
Should You Use Mascara With a Skinny Wand? Let These Picks Convince You
January 29, 2021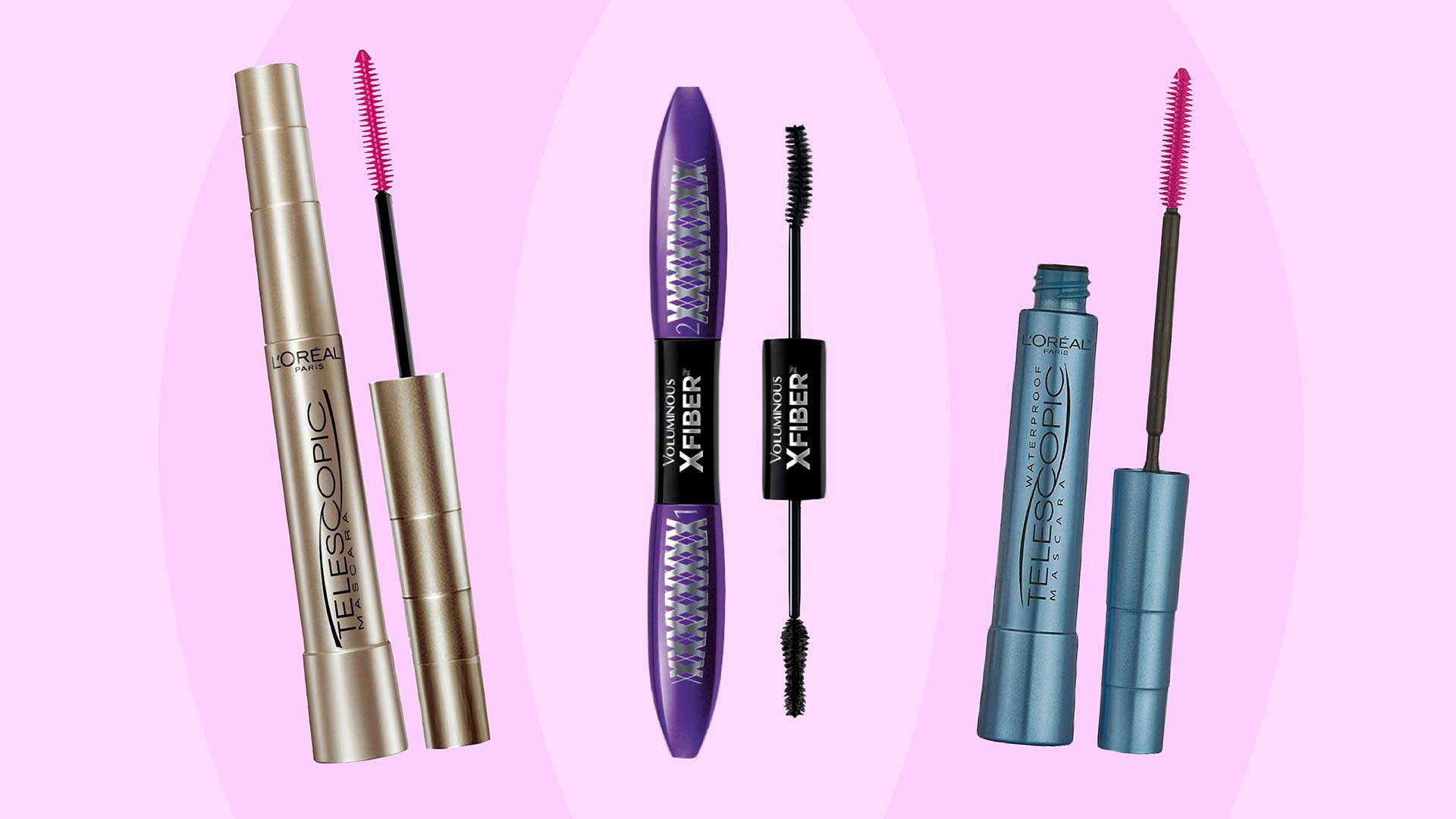 Makeup trends come and go, but one thing beauty gurus and discoverers won't give up is their love and need for fabulous lashes. After applying your eyeshadow, finishing off your look with mascara is like icing on the cake. And based on the type of mascara you use, you can give your upper and lower lashes the bold boost they need.
Skinny mascara wands can help prevent accidents (we've all experienced a pesky eye poke or two) and help you reach your inner corner lashes without making a mess. And with all the options, trying to find a mascara that's right for you can be overwhelming, so we've rounded up our favorite mascaras with skinny wands. Keep reading to find out how you can create clean and defined lashes with these must-haves.
Pick #1: The L'Oréal Paris Telescopic Original Mascara
Based on the abundance of positive reviews on Tik Tok it's clear that if you're looking for longer lashes, the L'Oréal Paris Telescopic Original Mascara will become your prized possession. The flat precision brush allows for great coverage and separation for your lashes. And thanks to the fine bristles you won't have to worry about any clumping after application. You can even get into the inner corners and roots without hurting yourself (remember that aforementioned poke?). The formula lengthens lashes up to 60 percent, making them very visible and defined. Keep applying as many coats as you want for more definition and length.
Editors tip: Be sure to use a lash curler beforehand for extra curl and volume!
Pick #2: The L'Oréal Paris Telescopic Original Waterproof Lengthening Mascara
The L'Oréal Paris Telescopic Original Waterproof Lengthening Mascara is the waterproof formula of pick one. Waterproof mascaras are life savers when it comes to long wear and smudging, especially for tearjerkers weddings, sappy movies and allergy season. You won't have to worry about black streaks down your cheeks or dark and messy under eyes. After coating your lashes with the flat side of the brush, be sure to turn it over to the comb side so you can sweep through your lashes and separate any hairs that might be sticking together.
Editors tip: When removing waterproof mascaras, remember to be as gentle as possible with your eyes. You don't want to cause any damage or lose lashes. Use the L'Oréal Paris Micellar Cleansing Water Complete Cleanser Waterproof and cotton pads for safe and easy removal.
Pick #3: L'Oréal Paris Voluminous X Fiber Mascara
Fiber mascaras are popular go-tos because they include micro-sized fibers that attach to your lashes, instantly making them look more dramatic. We love the L'Oréal Paris Voluminous X Fiber Mascara because of its versatile ability to add volume and length in just one swipe. It's also a dual-ended mascara—one side has a black lash primer that will prep your lashes for a smooth application and help build the appearance of volume and the other end features the intense formula where all those lengthening fibers are housed.
Editors tip: Make sure to start at the root of your lashes and wiggle the wand upward, that way, you are coating the entire lash and adding volume at the roots.
Discover more tips & tricks
Keep your skin happy
See all articles
Shop Featured products
Discover More