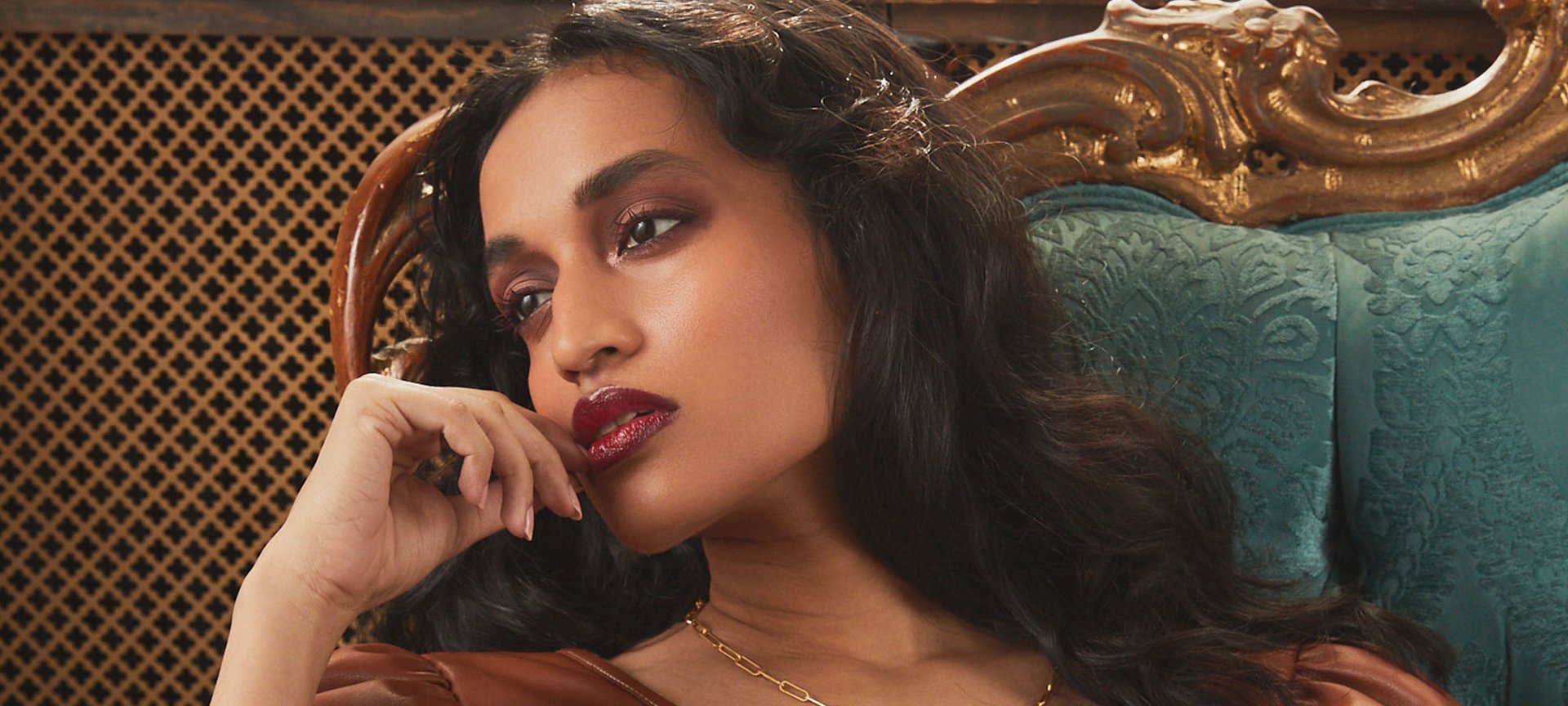 hairstyle trends
7 Tips To Get Poof-Free Fluffy Hair
Say hello to high volume hair.
When it comes to everyday hairstyles, stepping out with a head full of healthy, fluffy, voluminous-looking hair simply can't be beat. While the idea of fluffy hair might not sound desirable, this hairstyle is all about sporting great body, movement, and volume with a lived-in look. Like all things in the beauty world, there is an art to achieving gorgeous fluffy hair. With a few tips and the right techniques, you'll be rocking this high-volume hairstyle in no time. Follow along to learn everything you need to know about how to get fluffy hair without the poof and static.

Fluffy Hair vs. Poofy Hair: What's The Difference?
It's common to think of fluffy hair and poofy hair as the same thing but there are key differences that separate the two.

Fluffy hair is considered to be a style that is the happy medium between a messy texture and a blowout. So, while your strands sport a smooth, shiny, and bouncy appearance, it has a bit of texture for a balanced look.


Poofy hair refers to a state where the hair has a lot of volume and a frizzy appearance. While fluffy hair can be created by using various hair care and styling techniques, poofy hair naturally occurs, depending on your hair type and the texture of your hair (and the level of humidity).

How To Get The Fluffy Hair Look
These seven tips and techniques will help you to bring your voluminous, fluffy hair dreams to life.

1. Blow Dry Your Hair Upside Down
Since fluffy hair and volume go hand-in-hand, one of the easiest things you can do to liven up your locks is blow dry your hair upside down. This tip helps to lift your roots off of your scalp, which works in your favor to amp up the volume. Simply flip your hair upside down, and dry your hair with a boar bristle brush to get your desired fluffy hair.

2. Opt For Hot Rollers
Hot rollers are another great way to fluff up your strands. This method is a surefire pick to score heatless curls but it also works wonders to increase volume without relying on your heat styling tools. Not to mention, hot rollers come in handy to keep frizz at bay.

3. Reach For A Volumizing Hair Care System
Like many stylish hairstyles, the key to achieving fluffy hair starts in the shower. Swap your go-to shampoo and conditioner for a volume-boosting hair care system to transform your strands. Try the L'Oréal Paris EverPure Sulfate-Free Volume Shampoo and L'Oréal Paris EverPure Sulfate-Free Volume Conditioner. This sulfate-free duo revives hair and leaves you with shiny, lasting volume.

4. Keep Dry Shampoo On Hand
One of the worst things that can happen to fluffy hair is when your hair starts to become weighed down. To help keep your volumized look intact, it's always smart to keep a bottle of dry shampoo handy. Keep a bottle of the L'Oréal Paris Elvive Dream Lengths Air Volume Dry Shampoo around to help absorb oils, refresh your strands, and pump up the volume to give your hair a lived-in look you desire.

5. Tease Your Hair
While it may sound retro, teasing your strands comes in hand to achieve a fluffy look. The teasing technique is all about combing your hair backward to build volume for an overall thicker look, which helps to fluff your locks. This is an especially great trick for short fluffy hair, as you only need a little length to tease your strands. Head on over to our article, How to Tease and Backcomb Your Hair, for all the deets.

6. Use A Hair Diffuser
One of the simplest ways to fluff up curly hair is to reach for a hair diffuser. This hair tool attachment is especially great for curly strands since it gently dries and fluffs out hair for a bouncy and healthy set of curls. It also speeds up drying time to help you minimize your heat usage. Click through to our article, How to Use a Hair Diffuser on Curls, for a step-by-step routine.

7. Use The Right Hair-Styling Products
To keep your fluffy hair in shape you want to make sure you're using the right styling products. For days when you want your natural texture to do all of the talking, reach for the L'Oréal Paris Elvive Dream Lengths Frizz Killer Serum Leave-In, which will help soften, tame, and define hair for shiny, polished frizz-free strands. If you're working with curly hair, turn your attention to the L'Oréal Paris Elvive Dream Lengths Super Curls Cream Leave-In. This conditioner deeply nourishes and defines your hair for soft and bouncy curls and waves.
Next: 21 Best Hairstyles For Thick Hair


Written by: Lauren Paige Richeson, Photo Credit: Chaunte Vaughn
Discover more tips & tricks
Keep your skin happy
See all articles
Shop Featured Hair Care products
Discover More