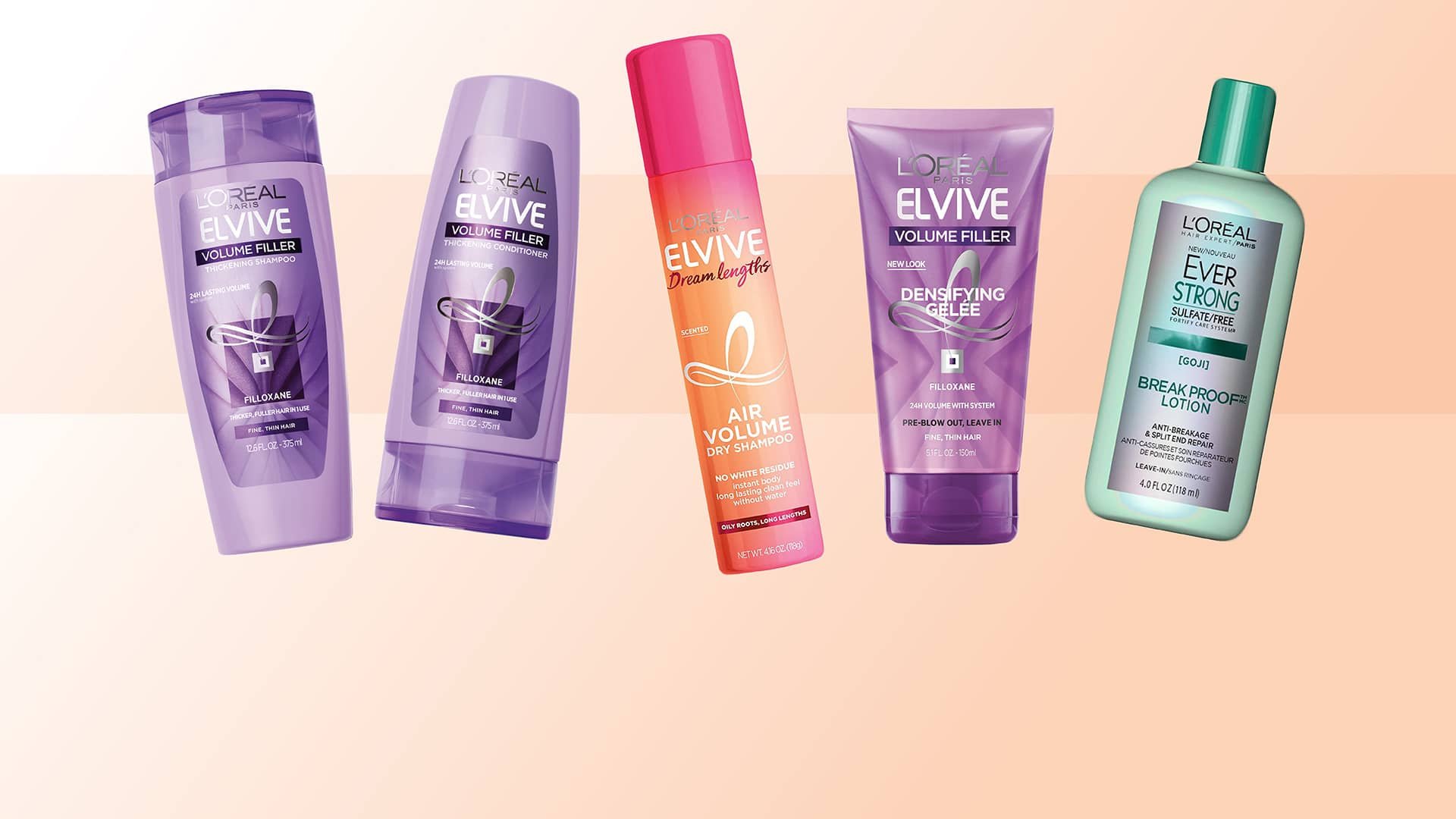 thin hair
These Shampoos Will Give Thin Hair Instant Volume
If you have fine or thin hair, you're well aware that getting volume and body can be a major struggle (let alone volume and body that last all day). But we're happy to report that achieving thicker-looking, bouncy locks with thin hair is possible — the secret is in using right hair care products. The most important product in your arsenal? A shampoo specifically formulated to amp up the volume and fullness of thin hair. If you're not sure which shampoo, conditioner or gels are best for making your thin hair appear thicker, keep reading because we're rounding up a few of our favorites, below.
Best Hair Products for Thin Hair
The EverStrong thickening system carefully cleanses and purifies thin hair by removing buildup and excess oils to help limp, lifeless hair appear fuller. Because of its cleansing properties, this is one of our best shampoos for oily, thin hair.
To use, apply the shampoo to wet hair and massage gently, then rinse thoroughly. Follow up with the L'Oréal Paris EverStrong Thickening Conditioner and leave it on for one to three minutes, then rinse once more. You'll love how healthy and thick your hair looks after using this duo!
The Volume Filler system, which also includes the L'Oréal Paris Elvive Volume Filler Thickening Conditioner and L'Oréal Paris Elvive Volume Filler Densifying Gelee, can help generate a thicker feel and infuse hair with the appearance of lush, lasting volume over time. It boosts body without weighing hair down.
To use, apply this shampoo for thinning hair, massaging it onto wet hair to build a lather, then rinse. Follow up by applying the coordinating conditioner and leaving it on for one to three minutes. Rinse out, then apply the leave-in gelee evenly through damp hair and blow-dry. For added volume, blow-dry your hair while lifting your roots with a round brush.
Thin hair can get greasy quickly. Not only does the scalp typically produce more oils with finer hair, but it's also trickier to hide the oil. That's why having a great dry shampoo, like this one, on-hand at all times is a must. With just a few sprays, the dry shampoo will absorb excess oil and give your hair a clean look and feel so you can go one extra day without washing it. An added bonus? This product will give you a lift at your roots to help your hair look volumized and full. Plus, it won't leave behind a white residue which is key for darker hair colors.
Discover more tips & tricks
Keep your skin happy
See all articles
Shop Featured Hair Care products
Discover More