thin hair
Does Castor Oil Work For Hair Growth?
The tried-and-true ingredient explained.
October 25, 2019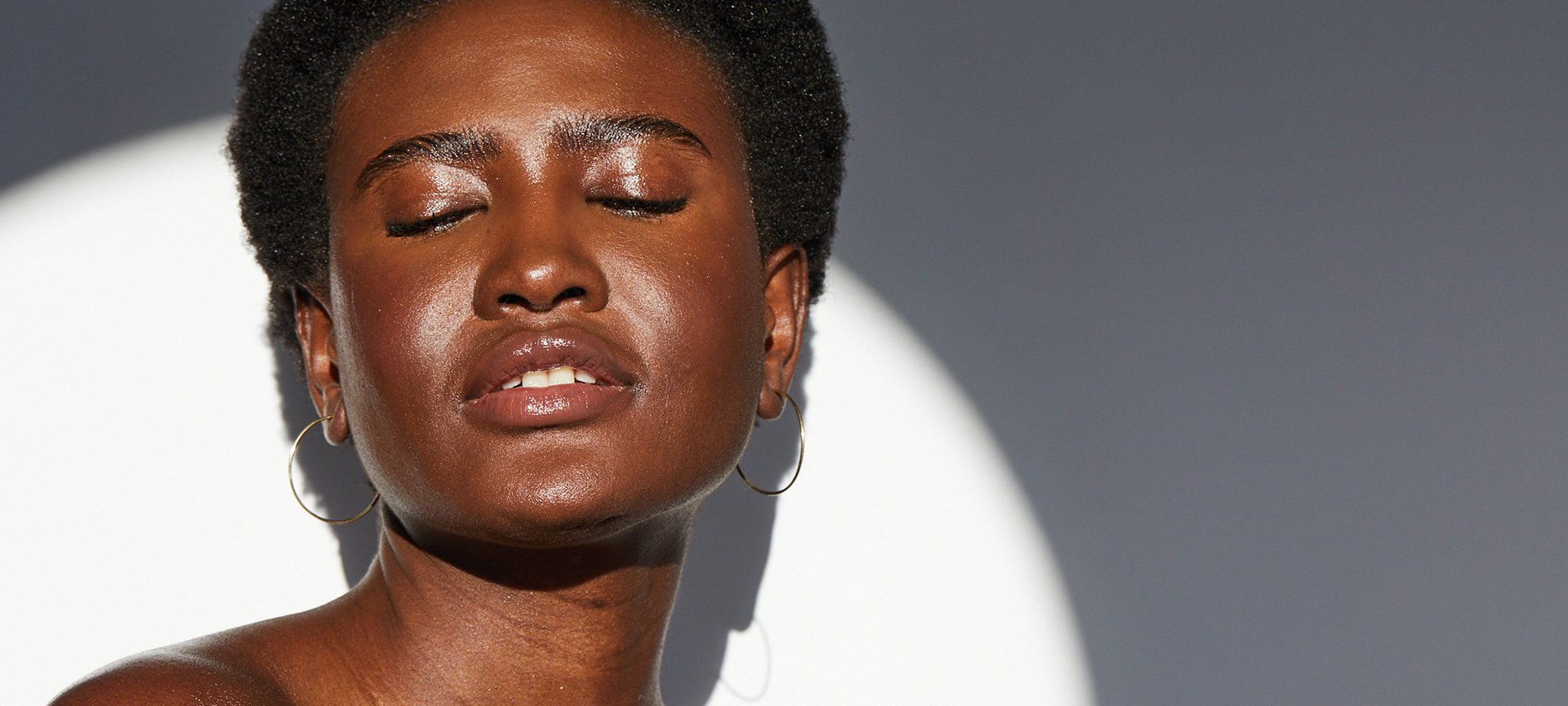 Most of us have spent our fair share of time Googling hair growth products and how to make your hair grow fast. From coconut oil to rice water, there are quite a few ingredients that have been sought out for their purported hair benefits. One ingredient you've likely come across in your search is black castor oil, or castor oil. Castor oil for hair is no new concept, though it's one that continues to be a hot topic. Whether you're incorporating this oil as part of an at-home DIY hair care routine or simply considering it, we're here to share the information you should know about castor oil for hair, before you add this ingredient to the top of your list of best oils for hair growth.

Is Castor Oil Good For Hair?
Let's cut to the chase: Does castor oil promote hair growth? You may be wondering if there's real science backing up claims about castor oil for hair growth, which has become a popular topic (debate even) in the beauty world. The truth on the matter is, more research needs to be done, but preliminary studies may show some correlation between the ingredient and the appearance of hair growth. However, it really can vary from person to person.
Maybe you've even heard that castor oil has other benefits for hair, such as increased shine. Castor oil is known to give your locks a visible hair gloss effect. A study from the National Center for Biotechnology Information (NCBI) states that castor oil was found to increase the luster of hair's appearance.

Our Best Hair Products Formulated With Castor Oil
If you're wondering how to use castor oil in your hair care routine, consider adding one or more of our best hair products formulated with castor oil to your regimen. Long gone are the days of having to reach for a jar of pure castor oil (a bonus for those who'd prefer to avoid the smell) for your locks to reap the benefits.
Formulated for long, damaged hair, this shampoo strengthens long hair and helps seal split ends. The creamy formula adds shine, protects lengths, and strengthens hair. Use with the L'Oréal Paris Elvive Dream Lengths Conditioner for Long, Damaged Hair, which instantly detangles hair to reduce hair breakage, and the L'Oréal Paris Elvive Dream Lengths No Haircut Cream Leave In Conditioner, which helps seal split ends and prevent heat damage caused by styling.
Editor's Tip: If your strands tend to get frizzy, add in the L'Oréal Paris Elvive Dream Lengths Frizz Killer Serum Leave-In to your regimen while you're styling.
This shampoo hydrates and nourishes to transform dry, lifeless hair to soft and lustrous in just one wash. Hair is sumptuously soft, lightweight, and brilliantly shiny. For best results, use in conjunction with the L'Oréal Paris Elvive Extraordinary Oil Conditioner.
This smoothing, anti-frizz shampoo instantly helps soften and tame rough textures, leaving hair soft and smooth. Use with the L'Oréal Paris Elvive Smooth Intense Smoothing Conditioner for long-lasting frizz control.
Specifically formulated for daily grooming, our high-performance gel delivers a clean look and feel with extra strong hold and natural shine, all day.
This hair cream instantly smooths and protects your hair. With fibralock technology, the lightweight formula smooths hair while protecting from heat damage. No pulling, no tugging.
With its spray-on conditioning formula, this hair detangler spray detangles any type of hair in a flash. It tackles the craziest knots and tames bed head, leaving hair clean and shiny all day. For use on wet or dry hair, it's perfect for adults and kids.
This hair pomade works overtime to give you texture and thickness to help you attain and hold any look.
Next: Hair Loss vs. Hair Shedding: What You Need To Know
Written by: Shalwah Evans, Photo Credit: Chaunte Vaughn
{ "@context": "https://schema.org/", "@type": "WebPage", "speakable": { "@type": "SpeakableSpecification", "cssSelector": ["speakable-content"] }, "url": "https://www.lorealparisusa.com/beauty-magazine/hair-care/thin-hair/castor-oil-for-hair-growth" }
Discover more tips & tricks
Keep your skin happy
See all articles
Shop Featured Hair Care products
Discover More
{ "@context": "http://schema.org", "@type": "BreadcrumbList", "itemListElement": [ { "@type":"ListItem", "position": 1, "item": { "@id": "/", "name": "Home" } } , { "@type":"ListItem", "position": 2, "item": { "@id": "https://www.lorealparisusa.com/beauty-magazine", "name": "Beauty Magazine" } } , { "@type":"ListItem", "position": 3, "item": { "@id": "https://www.lorealparisusa.com/beauty-magazine/hair-care", "name": "All Things Healthy Hair" } } , { "@type":"ListItem", "position": 4, "item": { "@id": "https://www.lorealparisusa.com/beauty-magazine/hair-care/thin-hair", "name": "Thin Hair" } } , { "@type":"ListItem", "position": 5, "item": { "@id": "https://www.lorealparisusa.com/beauty-magazine/hair-care/thin-hair/castor-oil-for-hair-growth", "name": "castor-oil-for-hair-growth" } } ] }