beauty trends
11 Beauty Product Purchases To Make On Black Friday
Deals to be thankful for.
November 18, 2020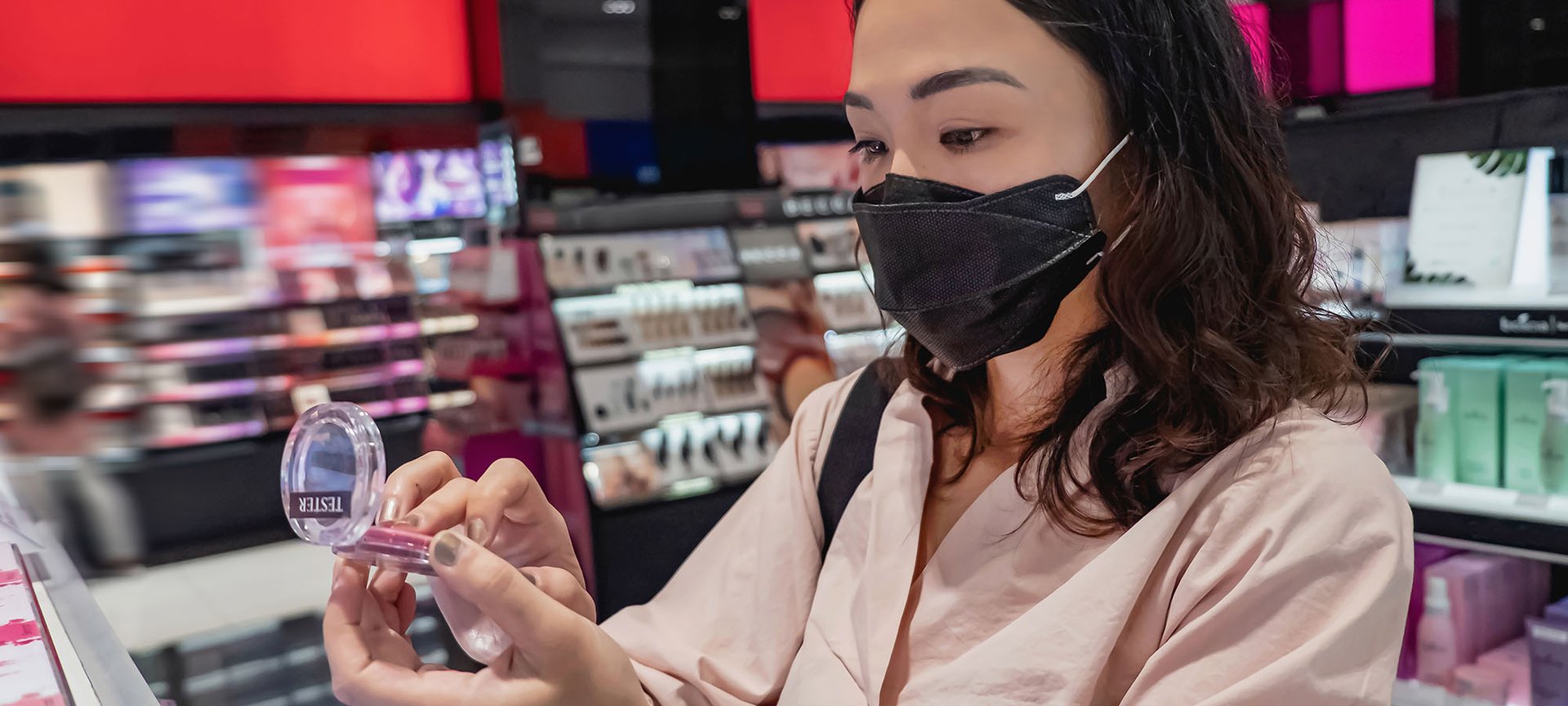 After Thanksgiving, it seems like the next thing on everyone's plates is holiday presents. And while gifts aren't the reason for the season, a little bit of shopping never hurts on a long holiday weekend. So if you're looking for an easy way to dive into the Black Friday and Cyber Monday deals, then we suggest stuffing stockings with some of the year's best makeup, hair color, skin care, and hair care products. L'Oréal Paris has Black Friday deals you can score on Amazon with the click of a button. Below, we're sharing 11 beauty products to buy on Black Friday 2021 that are sure to put you in the giving spirit.
Skin Care Products To Shop On Black Friday
Want to upgrade your complexion? Add these skin care products to your collection.

1. Face Serums
It seems that facial serums were one of the most talked-about topical products of the year. From hydrating night drops to skin brightening foundations there is a serum situation out there for every step in your skin care routine. However, a face serum may be one of those products you haven't found the urge to splurge on just yet, so Black Friday is the perfect time to add a serum to your beauty regimen. To get your serum journey started, add the L'Oréal Paris Revitalift 1.5% Pure Hyaluronic Acid Serum to your basket. This super hydrating anti-aging face serum visibly plumps skin and reduces wrinkles — plus its 20percent off.

2. Makeup Remover
As much as we love a stunning makeup look, removing your makeup at the end of the night is an essential part of any skin care routine. It's easy to go through makeup remover quickly, so fill your virtual cart up with your remover of choice, whether that's makeup wipes or micellar water.

3. Hydrating Moisturizers
The weather is changing, and with that, so should your skin care routine. This is perhaps most important when it comes to your moisturizer. If the face cream you adored for summer is simply no longer cutting it, gift yourself with something new during Black Friday — think of it as an early holiday present. We love L'Oréal Paris Revitalift Triple Power Anti-Aging Moisturizer, which is a face cream formulated with hyaluronic acid, vitamin C and Pro-Retinol that reduces wrinkles, firms contours, brightens skin, smooths skin roughness, and deeply hydrates for younger-looking skin. Plus, it pairs perfectly with the hyaluronic acid serum, so now is prime time to score them both on sale.

Hair Care Products To Shop On Black Friday
Get the most care for your hair and get your hands on some of these holiday hair care deals.

4. A Repairing Hair Care System
Instead of purchasing tons of trendy products, which you may not really need, use Black Friday to upgrade the essentials that your hair really requires. Build up your hair care products by creating a system of shampoo, conditioner, and hair treatments that are made to enhance your hair care concerns. If you have color-treated hair, now is a great time to stock up on the L'Oréal Paris EverPure Sulfate-Free Bond Strengthening Color Care Shampoo and Conditioner Kit and L'Oréal Paris EverPure Ever Pure Purple Shampoo & Conditioner Kit, since they are discounted for a set of two. And for a repair treatment for damaged hair, make sure to pick up L'Oréal Paris Elvive 8 Second Wonder Water Lamellar Hair Treatment while it's 20 percent off, as well.

Hair Color Products To Shop On Black Friday
Looking to make a hair color change? Then upgrade your mane with these on-sale hair color selections.

5. Winter Hair Color
'Tis the season for trying new things, so perhaps Black Friday is your chance to try a different colored hairstyle. Whether you're looking for a coffee-inspired shade or just something to hide your grays, there are some huge savings on the at-home hair color front. Grab an all-over color from the L'Oréal Paris Excellence Creme Créme Permanent Triple Protection Hair Color or L'Oréal Paris Superior Preference Fade-Defying Shine Permanent Hair Color, line and take 20 percent of a set of two. If you're looking for an easy, mess-free option for quickly concealing roots, then the L'Oréal Paris Magic Root Cover Up should be your go-to — it's on sale too.
Makeup Products To Shop On Black Friday
Get everything you need to create a perfect holiday face with these must-have makeup deals.

6. Mascara
Now, more than ever, your eyes are the star of every makeup look. And creating an eye-catching look doesn't have to mean complicated eye makeup, just a few swipes of a volumizing mascara is all you need to give your eyes the attention they deserve. What makes these lash lengthening must-haves even more appealing is when you can get them for a wink of their original price. During Black Friday, customer-favorites L'Oréal Paris Voluminous Original Washable Bold Eye Mascara and L'Oréal Paris Makeup Voluminous Million Lashes Mascara, are both 20 perfect off.

7. Eyebrow Makeup
Since no eye look is finished without polished brows, add a must-have eyebrow product to your Black Friday makeup bag. The L'Oréal Paris Brow Stylist Definer Waterproof Eyebrow Mechanical Pencil has an ultra-fine tip that makes filling in your eyebrows with a hair-like effect easy. The waterproof formula won't fade and the spoolie lets you comb and blend your strokes for a perfectly defined look that you can get now for a steal.

8. Pumped Up Lip Gloss
While red lipstick is always on trend for the holidays, switch it up this year and create a present-worthy pout with a show-stopping lip gloss. A set of lips with lots of shine and luster is equally as sought after, and perfect for achieving this season's trending throwback beauty looks ('90s ombré anyone?). Try opting for one with a long-lasting formula, like the L'Oréal Paris Infallible Pro Gloss Plump. The plumping formula instantly gives lips a fuller, more enhanced look. It's also infused with hyaluronic acid for a hydrating feel that leaves lips feeling nourished and soft, so your lip color can survive any mistletoe encounters that might be coming your way.

9. A New Foundation
You can never have enough foundation — especially with so many formulas and finishes to choose from. Consider Black Friday the time to upgrade your complexion and try out some of the latest trending products. You may find a new face makeup favorite. Get your hands on the Tiktok viral foundationL'Oréal Paris Infallible Up to 24H Fresh Wear in a Powder, matte finish while it's 20 percent off, and see why this powder had BeautyTok lovers running to their nearest drugstore to snag one.

10. Eye Makeup
When you're getting ready for all your fabulous holiday season events, you'd be hard-pressed to think up a better statement look than the classic smokey eye. Despite what you might assume, creating a smokey eye doesn't require owning a plethora of pretty shadows, all you'll need is a single eyeliner and a little bit of skill. This Black Friday, reach for the L'Oréal Paris Makeup Voluminous Smoldering Pencil Eyeliner with Custom Sharpener which is 20%, and get the perfect smokey holiday eye look without burning a hole in your wallet.

11. Gift Sets
DIY gift sets for friends and family members are perfect for the holidays, but they can add up quickly. Instead of buying all the products you want to include at full price, snag all the necessary goods during Black Friday sales. Pick up a few like the L'Oréal Paris Voluminous Lash Paradise Mascara Holiday Kit or the L'Oréal Paris Anti-Aging Face Serums Kit to have on hand. For gift inspiration, check out our article, The Perfect Gift for Every Person in Your Life.
Next: 10 Holiday Beauty Buys Under $20



Written by: Lauren Paige Richeson, Photo Credit: iStock
Discover more tips & tricks
Keep your skin happy
See all articles
Shop Featured Makeup products
Discover More