beauty trends
The Black Friday Beauty Deals to Shop Now
Deals to be thankful for.
November 24, 2022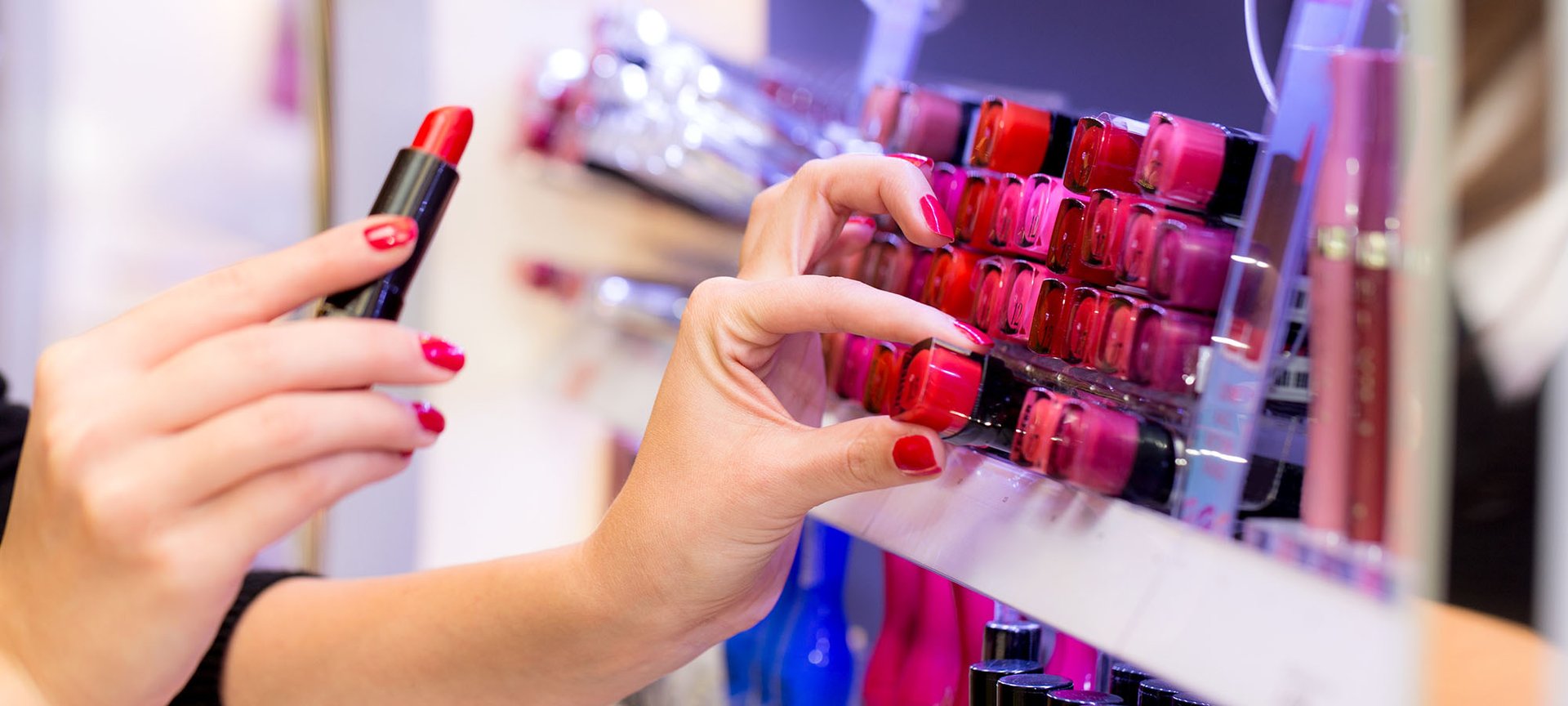 After Thanksgiving, it seems like the next thing on everyone's plate is shopping for holiday presents. And while gifts aren't the reason for the season, a little bit of shopping never hurts on a long holiday weekend.
So if you're looking for an easy way to dive into the Black Friday and Cyber Monday deals, start out with some stuffing stockings from some of the year's best makeup, hair color, skin care, and hair care products. L'Oréal Paris has Black Friday deals you can score on Amazon with the click of a button.
Below, we're sharing just a taste of the products you can score for this year's Black Friday 2022 and Cyber Monday sale, that are sure to put you in the giving spirit. Not only do you get to avoid the crowds and long lines and shop in your pajamas and slippers, the sale begins on November 24, so you don't have to wait to start filling your virtual bag with these must-haves.
Skin Care Products to Shop on Black Friday
Whether the cold weather is taking a toll on your complexion or you just want to stay on top of your preventive regimen, add these skin care products to your collection.
1. Facial Serum
Facial serums showed no signs of slowing down in popularity in 2022, and we expect them to only get better in the new year. From hydrating night drops to skin brightening formulas, there is a serum situation out there for every step in your skin care routine. However, a face serum may be one of those products you haven't found the urge to splurge on just yet, so Black Friday is the perfect time to add a serum to your beauty regimen. Fall in love with the L'Oréal Paris Age Perfect Skin Care Cell Renewal Anti-Aging Midnight Serum. It immediately hydrates the skin and over time smoothes wrinkles and gives skin a more radiant and firmer appearance.
2. Eye Serum
While we're on the topic of serums, one of the best products we used this year was eye serum — and you can stock up on it to make your next 365 days puffy-eye free. To get you started, add the L'Oréal Paris Revitalift 1.5% Hyaluronic Acid + 1% Caffeine Eye Serum to your bag. The hydrating eye treatment reduces the appearance of dark circles, puffiness and smoothes lines. The bonus: It comes with a Revitalift Triple Power Anti-Aging Moisturizer sample so you can take care of your eyes and face all at once.
3. Hydration Heroes
The weather is changing, and with that, so should your skin care routine. This is perhaps most important when it comes to your moisturizer. If the face cream you adored for summer is simply no longer cutting it, gift yourself with something new during Black Friday — think of it as an early holiday present. We love L'Oréal Paris Revitalift Triple Power Anti-Aging Moisturizer, which is a face cream formulated with hyaluronic acid, vitamin C and Pro-Retinol that reduces wrinkles, firms contours, brightens skin, smooths skin roughness, and deeply hydrates for younger-looking skin. Since it pairs so perfectly with hyaluronic acid serum, you can snag them both in a kit to upgrade your moisturizing game this season.
Hair Care Products to Shop on Black Friday
Make the most of your at-home hair care regimen and get your hands on some of these holiday hair care deals.
4. Brassiness Banishers
If you've ever gone blonde, colored your hair gray or silver, or indulged in highlights, then you're likely familiar with unwanted brass. You're probably also familiar with the wonders of purple shampoo and conditioner in combating brass and keeping your cool light hue orange and yellow streak-free. Now's the time to stock up with the L'Oréal Paris EverPure Brass Toning Purple Sulfate Free Shampoo and Conditioner Kit, which you can get at 15 perfect off the original price.
5. Damaged Hair Treatment
Instead of purchasing tons of trendy products that you may not really need, use Black Friday to upgrade the essentials that your hair really requires. Build up your hair care arsenal by creating a system of shampoo, conditioner, and hair treatments that are made to address your hair care concerns. Be sure to pick up the L'Oréal Paris Elvive 8 Second Wonder Water Lamellar Hair Treatment to transform your damaged hair to healthy, shiny and soft in less than a minute.
Hair Color Products to Shop on Black Friday
Looking to make a hair color change? Then upgrade your mane with these on-sale hair color selections.

6. Year-Round Hair Color
'Tis the season for trying new things, including a new hair color. Black Friday offers you the opportunity to do it at a discounted rate. Whether you're looking for a seasonal coffee-inspired shade or you're in the mood for something a little bolder, there are some huge savings on the at-home hair color front. Try a luminous and vibrant all-over color with the L'Oréal Paris Superior Preference Fade-Defying Shine Permanent Hair Color kit.
7. Root Cover Up
If you're looking for an easy, mess-free option for quickly concealing roots, then the L'Oréal Paris Magic Root Cover Up (2 pack) should be your go-to — it's on sale too. The lightweight formula leaves no sticky residue and won't smudge, concealing gray hairs until your next shampoo or salon appointment.
Makeup Products to Shop on Black Friday
Get everything you need to create the perfect holiday face with these must-have makeup deals.
8. Volumizing Mascara
Creating an eye-catching look doesn't have to mean complicated eye makeup — just a few swipes of a volumizing mascara is all you need to give your eyes the attention they deserve. What makes these lash lengthening must-haves even more appealing is when you can get them for a wink of their original price. During Black Friday, snag the best-selling, L'Oréal Paris Voluminous Original Washable Bold Eye Mascara 2 pack at 15 percent off.
9. Never Fail Eyeliner
When you're getting ready for all your fabulous holiday season events, you'd be hard-pressed to think up a better statement look than the classic smokey eye. Despite what you might assume, creating a smokey eye doesn't require owning a plethora of pretty shadows, all you'll need is a single eyeliner and a little bit of skill. This Black Friday, reach for the L'Oréal Paris Infallible Never Fail Original Mechanical Eyeliner Pencil, which is 15 percent off, and get the perfect holiday smokey eye look without burning a hole in your wallet.
Next: 10 Holiday Beauty Buys Under $20
Edited by: Shalwah Evans, Photo: iStock
{ "@context": "https://schema.org/", "@type": "WebPage", "speakable": { "@type": "SpeakableSpecification", "cssSelector": ["speakable-content"] }, "url": "https://www.lorealparisusa.com/beauty-magazine/beauty-tips/beauty-trends/black-friday-shopping-beauty-products" }
Discover more tips & tricks
Keep your skin happy
See all articles
Shop Featured Makeup products
Discover More
{ "@context": "http://schema.org", "@type": "BreadcrumbList", "itemListElement": [ { "@type":"ListItem", "position": 1, "item": { "@id": "/", "name": "Home" } } , { "@type":"ListItem", "position": 2, "item": { "@id": "https://www.lorealparisusa.com/beauty-magazine", "name": "Beauty Magazine" } } , { "@type":"ListItem", "position": 3, "item": { "@id": "https://www.lorealparisusa.com/beauty-magazine/beauty-tips", "name": "Pro Ideas For Your Unique Look" } } , { "@type":"ListItem", "position": 4, "item": { "@id": "https://www.lorealparisusa.com/beauty-magazine/beauty-tips/beauty-trends", "name": "Beauty Trends" } } , { "@type":"ListItem", "position": 5, "item": { "@id": "https://www.lorealparisusa.com/beauty-magazine/beauty-tips/beauty-trends/black-friday-shopping-beauty-products", "name": "black-friday-shopping-beauty-products" } } ] }