anti aging
When Can You Start Using Retinol?
Your better skin journey starts sooner than you think.
August 30, 2021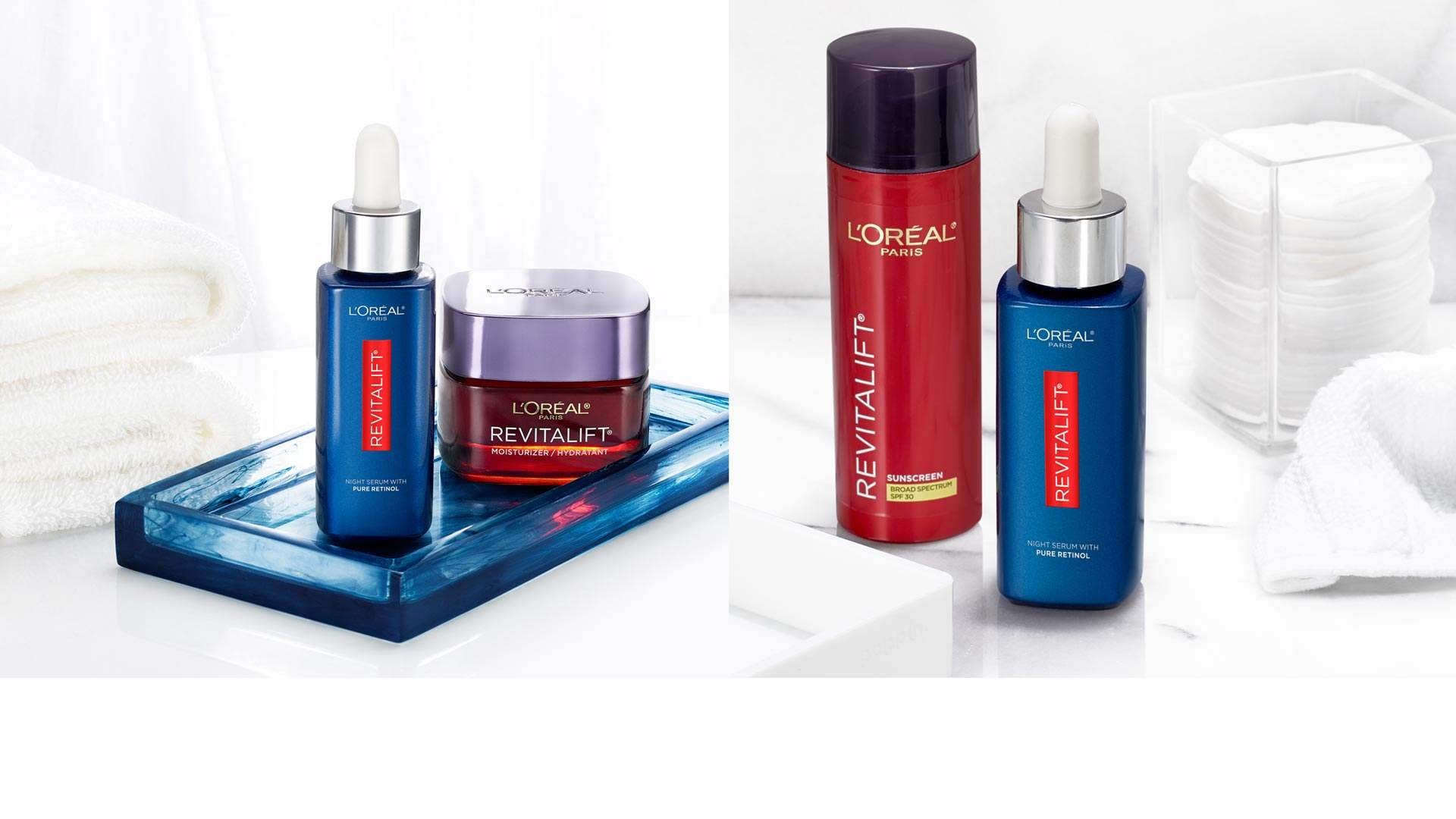 If you know even a little about retinol, you've probably come to realize it's a very regimented ingredient. There are rules about how to start using it, coordinating proper sun protection, whether or not you can wax after use, and so on. Hence why "when should you start using retinol" is a popular Google search query. Here, we've done our research and reached out to an expert so we can share the facts about when to add retinol to your skin care routine.
When Should You Start Using Retinol?
Using retinol isn't like getting a driver's license. You don't hit a certain age and automatically know that adding retinol to your routine is something you're supposed to do. The truth is, a dermatologist may recommend you start using retinol in your routine at different ages depending on your skin. With that said, it's an ingredient recommended for those in a wide age range, including those who are younger than you might have expected.
We spoke with NYC-based board-certified dermatologist Joshua Zeichner, MD, FAAD who shares, "When it comes to retinol, you certainly can start using it at an early age. In fact, prescription strength retinoids are commonly given to teenagers to treat acne."
The American Academy of Dermatology (AAD) also notes that while dermatologists' skin care recommendations tend to differ based on factors such as their patient's age, using a retinoid is one consistent piece of guidance.
"Retinol enhances cell turnover and can prevent skin cells from sticking together within the pores," Zeichner explains. "While [over-the-counter retinol] is not as effective in treating acne as prescription versions, it certainly can be useful if you are acne prone."
So despite its known anti-aging benefits, you don't have to wait until you notice signs of aging to start using retinol. We know you likely haven't spotted your first wrinkle yet as a teen, but per Dr. Zeichner, it can be beneficial to begin usage quite young.
How To Use Retinol in Your 20s
According to experts and the AAD, your 20s are a great time to start a preventative skin care routine with retinol.
"I love when my younger patients in their 20s are using retinol," says Zeichner. "My personal opinion is that it works best when your cellular machinery is functioning optimally. So strengthening the skin early in life will give you a stronger foundation on which you will age. This ultimately can minimize the risk of developing wrinkles to begin with."
One of our favorite ways to get started with retinol is to use a retinol serum like the L'Oréal Paris Revitalift Derm Intensives Night Serum, 0.3% Pure Retinol. This face serum is formulated with our highest concentration of pure retinol, and it works to fight key signs of aging, including wrinkles. The night serum also smooths and brightens your complexion for a luminous finish.
To incorporate the serum into your daily routine, you'll need to allow for an acclimation period. As per Dr. Zeichner, use retinol every other night in the first few weeks, then move on to nightly use once your skin has gotten used to it.
How To Use Retinol in Your 30s
If you didn't jump on the retinol bandwagon as a teen or in your 20s, it definitely isn't too late. While prevention is great, minimizing the look of wrinkles is also a valuable benefit of retinol. On that note, the AAD suggests that in your 30s, you can use a retinoid for addressing both the appearance of acne and wrinkles. You can do so by incorporating a retinol serum or moisturizer formulated with retinol into your routine.
While an over-the-counter retinol cream won't be as strong as a retinoid you'd be prescribed by the dermatologist, it can still help to upgrade your skin care routine. The L'Oréal Paris Revitalift Triple Power Day Lotion SPF 30 is a perfect example. This moisturizer with SPF is formulated with Pro-Retinol, vitamin C, and hyaluronic acid, but the big difference is it offers broad-spectrum sun protection. The fact that it combines sun protection is key, as, per the Food & Drug Administration (FDA), retinoids are known to increase sun sensitivity.
How To Use Retinol in Your 40s
Don't stop using retinol when you hit your 40s. Instead of completely switching up your routine, we recommend adding to it. Keep using your retinol serum, but make sure your regimen includes a moisturizer with Pro-Retinol, too. Try the L'Oréal Paris Revitalift Triple Power Anti-Aging Moisturizer Fragrance-Free, which is formulated with Pro-Retinol, vitamin C, and hyaluronic acid—three top anti-aging ingredients. This face cream visibly reduces the appearance of wrinkles and firms and brightens the skin in just one week.
How to Use Retinol in Your 50s and 60s
Once you enter your 50s and 60s, you should still use retinol. Make sure you're taking care of not just your face but your neck, too. Your neck is a key spot that can show signs of aging, which is why you won't want to overlook it. Start using a face and neck cream formulated with retinol, like the L'Oréal Paris Revitalift Anti-Wrinkle + Firming Moisturizer. This formula includes Pro-Retinol and Centella Asiatica, an herb from Chinese medicine that helps to repair the skin barrier and ward off signs of aging.
Next:
Retinol vs. Retinoid: What's the Difference?
Discover more tips & tricks
Keep your skin happy
See all articles
Shop Featured Skin Care products
Discover More