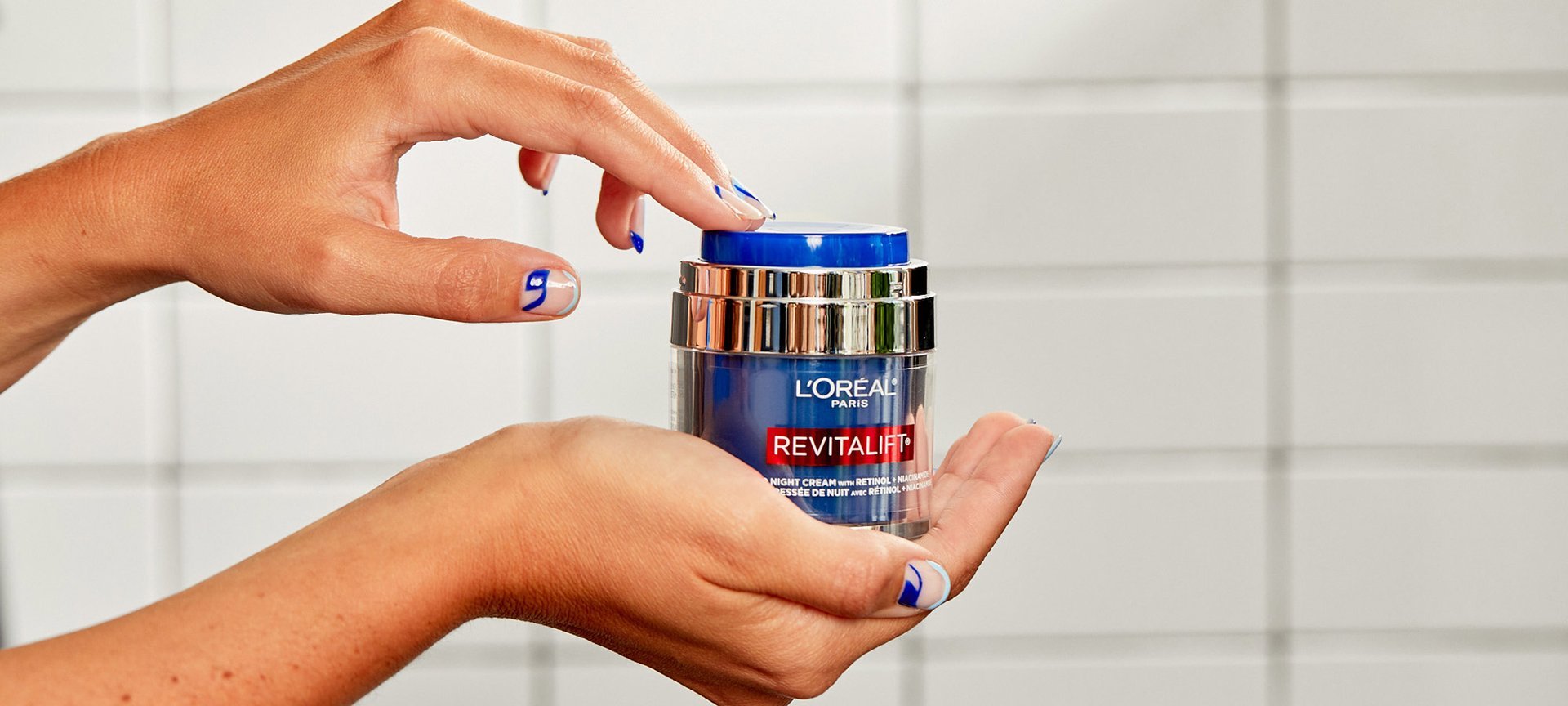 When it comes to powerful anti-aging ingredients, retinoids, more specifically retinol, is the one that dermatologists consistently tout as the holy grail for wrinkles and fine lines. Proven to be effective in reversing signs of aging and photo-aging according to the National Center for Biotechnology Information (NCBI), topical retinol has become the go-to for those with maturing skin. But studies have shown that this powerhouse ingredient can also be effective in treating acne and other skin concerns.
So it's a no-brainer that everyone could benefit from adding retinol to their skin care routines, right? Well, it's easier said than done. While we know that retinol can be an effective skin care ingredient, you might not know when to start using retinol if you haven't before. Use of retinol can also have its downsides, such as causing skin dryness, irritation and sun sensitivity. Luckily, there are easy and safe ways to include the ingredient into your skin care routine if you haven't already started. Keep reading to find out more about retinol and the new night cream that lets you ease retinol into your regimen for brighter,
Retinoid vs. Retinol: What's The Difference?
Even with all the information available about skin care ingredients, it may be difficult to understand the difference between a retinoid and retinol. So, let's clear things up. According to research published by the NCBI, retinoid is actually an umbrella term for different vitamin A derivatives, natural and synthetic. Retinol is actually just one type of retinoid.
Per the NCBI, other examples of retinoids include tretinoin, retinoic acid, retinaldehyde, tazarotene and adapalene. These retinoids are used to improve acne and acne scarring, fine lines and wrinkles, skin texture and tone, and skin hydration. According to Harvard Medical School, tretinoin was the first retinoid to be discovered—and it's still used in skin care treatments and over-the-counter products today.
Meet The New Retinol Night Cream
For anyone new to retinol, the L'Oréal Paris Revitalift Pressed Night Moisturizer with Retinol + Niacinamide is the perfect product to start you on your journey. It's formulated with a 12 percent complex of soothing ingredients, including glycerin and soybean oil, to balance the potential drying effects of retinol. Skin even stays hydrated for up to 24 hours. The night cream also includes niacinamide (vitamin B3), which according to the NCBI is known for reducing the appearance of hyperpigmentation and wrinkles, as well as improving skin elasticity. Over time, skin appears brighter, feels softer, and sports a more even texture after use of this moisturizer.
For the first few weeks of usage you should apply the moisturizer twice a week, then every other night and build up to nightly use as your skin tolerates it. Be sure to include a broad-spectrum SPF as part of your morning skin care routine the day after using retinol products.
Next: Our Best Skin Care Products With Retinol
Written by Shalwah Evans, Photography: Chaunte Vaughn, Senior Art Direction: Melissa San Vicente-Landestoy, Senior Visual Designer: Hannah Packer, Associate Creative Producer: Becca Solovay, Makeup Artist: Jonet Williamson, Hair Stylist: Akihisa Yamaguchi, Wardrobe Assistant: Victoria Ochoa, Digital Tech: Kyle Thompson, Model: Marissa Campagnoli
{ "@context": "https://schema.org/", "@type": "WebPage", "speakable": { "@type": "SpeakableSpecification", "cssSelector": ["speakable-content"] }, "url": "https://www.lorealparisusa.com/beauty-magazine/skin-care/skin-care-essentials/best-retinol-for-beginners" }
Discover more tips & tricks
Keep your skin happy
See all articles
Improve your routine
Show your new look more love:
makeup
{ "@context": "http://schema.org", "@type": "BreadcrumbList", "itemListElement": [ { "@type":"ListItem", "position": 1, "item": { "@id": "/", "name": "Home" } } , { "@type":"ListItem", "position": 2, "item": { "@id": "https://www.lorealparisusa.com/beauty-magazine", "name": "Beauty Magazine" } } , { "@type":"ListItem", "position": 3, "item": { "@id": "https://www.lorealparisusa.com/beauty-magazine/skin-care", "name": "Skin Care For Every Age" } } , { "@type":"ListItem", "position": 4, "item": { "@id": "https://www.lorealparisusa.com/beauty-magazine/skin-care/skin-care-essentials", "name": "Skin Care Essentials" } } , { "@type":"ListItem", "position": 5, "item": { "@id": "https://www.lorealparisusa.com/beauty-magazine/skin-care/skin-care-essentials/best-retinol-for-beginners", "name": "best-retinol-for-beginners" } } ] }