skin care concerns
How To Help Manage Acne-Prone Skin
July 20, 2022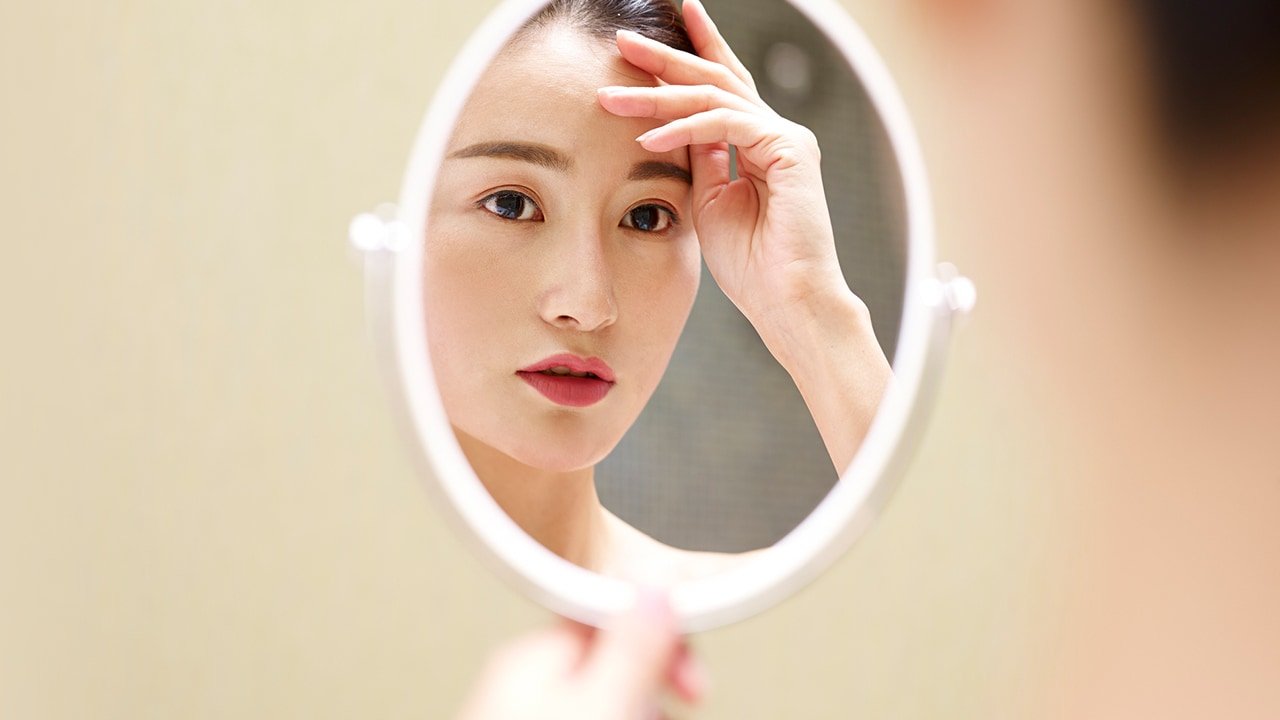 If you have acne-prone skin, you know how frustrating the quest for clear skin can be. While you may constantly be asking your friends for their latest and greatest wisdom on how to help address the appearance of acne blemishes, you probably find yourself feeling disappointed when what works for them doesn't appear to have the same effect on your skin. The good news is that there are steps you can take to help manage acne-prone skin—and it all starts with understanding what's behind your breakouts in the first place. Below, we're sharing the answer to a major question—what is acne-prone skin?—plus tips on how to help manage it.
WHAT CAN CAUSE ACNE?
According to the American Academy of Dermatology (AAD), approximately 40 to 50 million Americans will experience acne at any one time. So, what can cause it? Well, the AAD states that acne can appear when one of your skin's pores becomes clogged. And how does a pore become clogged, exactly? This can happen when dead skin cells build up and clog the pore. The AAD also says that sometimes bacteria on the skin can get inside a clogged pore—and when that happens, the pore can become inflamed, resulting in the appearance of an acne blemish.
WHAT DOES IT MEAN TO BE ACNE-PRONE?
To get your skin in order, you need to know where you stand on the acne scale. So, if you've been wondering what it means to be acne-prone, it's time to listen up. The term acne-prone skin is all about a complexion that is more likely to breakout regularly than most. However, your skin doesn't breakout because it's acne-prone. The breakouts can occur for numerous reasons. Things like stress, skin care products, or not changing your bed linens can cause acne to appear.
HOW DO I KNOW IF I HAVE ACNE-PRONE SKIN?
Now that you know what acne-prone skin entails, there's probably a burning question you need an answer to: "How do I know if I have acne-prone skin?" The truth is, identifying acne-prone skin is actually pretty simple. It all starts with paying attention to your skin. If you notice that you suffer from regular breakouts, you're likely dealing with acne-prone skin.
WHAT ABOUT ADULT ACNE?
If you thought teens were the only ones who had to worry about zits, you'd be wrong. In fact, according to the AAD, you can continue to get acne into your '30s, '40s, and '50s—and sometimes, you may even experience acne for the first time as an adult. The tips we're sharing for managing acne-prone skin can be applied for all ages, although it never hurts to consult your dermatologist.
4 TIPS FOR MANAGING ACNE-PRONE SKIN
How do you get rid of acne-prone skin is a question that's not doable. It's all about making lifestyle changes and using the right ingredients to get a proper handle on your breakouts. Without further ado, here are a few tips for managing acne-prone skin.
TIP #1: VISIT A DERM
If you have acne-prone skin, it's always a smart idea to see your dermatologist. A derm can help you devise a skin care plan tailored to your complexion's needs.
TIP #2: DON'T RUSH IT
If the question, "How can I get rid of acne-prone skin?" is on the top of your mind, you may want to pay attention. According to the AAD, it can take four to eight weeks to see visible improvement after starting to use products formulated for acne-prone skin, and you'll need to keep doing what you're doing even if your skin starts to clear in order to maintain those results. Remember, improvement of your visage's appearance doesn't mean that acne will be yesterday's news. All it means is that you'll be able to get better control of your breakouts.
TIP #3: PAY ATTENTION TO INGREDIENTS
If you experience regular breakouts, there are two common ingredients you'll want to know about.
1. Salicylic acid. This ingredient is known to help exfoliate dead skin cells from the surface of the skin (which, as you know from above, can contribute to clogged pores). You can find salicylic acid in various types of skin care products, including cleansers, scrubs, creams, and cleansing wipes.
2. Benzoyl peroxide. According to the AAD, benzoyl peroxide works by helping to kill bacteria that can cause acne. You can typically find benzoyl peroxide in myriad products like face washes, creams, gels, or pre-moistened cloths.
TIP #4: USE THE RIGHT MAKEUP
Using the right skin care products isn't the only thing you should keep in mind regarding your beauty routine. You'll also want to use makeup essentials that won't further irritate your acne-prone skin. This means looking for non-comedogenic products, as these won't clog your pores. Below, we're sharing a few of our best makeup products for acne-prone skin.
L'Oréal Paris Studio Secrets Professional Magic Perfecting Base Face Primer: If you want your makeup to stay put all day and night, a makeup primer is a must. This primer has a non-comedogenic formula that's silky and lightweight. It'll smooth lines, hide pores, and banish imperfections for a unified, flawless matte finish.
L'Oréal Paris True Match Super Blendable Makeup: You don't have to shy away from foundation if you have acne-prone skin. This super-hydrating offering has a non-comedogenic formula that provides medium coverage. It has a natural finish that's so blendable you can't tell where your foundation ends and your skin begins!
L'Oréal Paris True Match Super-Blendable Compact Makeup: For those partial to powder foundations, this non-comedogenic option will meet your needs. The ultra-pure formula contains no oils, no pore-clogging fillers, and no heavy textures for flawless natural coverage. It also provides a weightless feel and the seamless blendability of liquid makeup.
L'Oréal Paris Infallible 24 Hour Fresh Wear Foundation, Lightweight: This non-comedogenic formula is perfect for those who are looking for a little more coverage. It provides medium-to-full coverage while resisting sweat, water, and transfer.
L'Oréal Paris Infallible Pro-Spray and Set Make-Up Oil-Free Setting Spray: Keep your makeup looking fresh all day long with a setting spray. This non-comedogenic formula helps your makeup last for hours after application, preventing color from smudging or settling into fine lines.
Discover more tips & tricks
Keep your skin happy
See all articles
Shop Featured Makeup products
Discover More