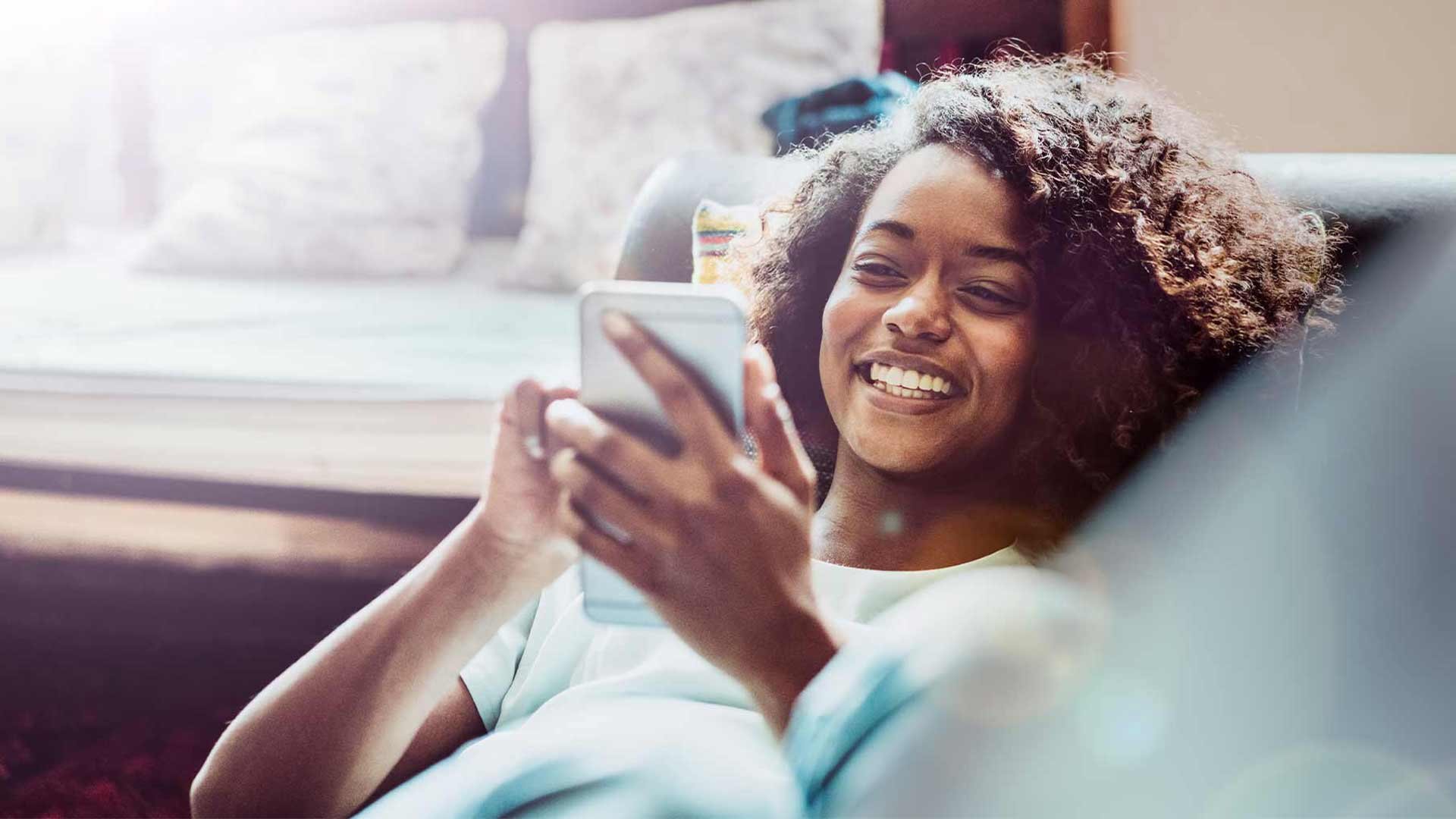 hairstyle trends
The Tik Tok Hair Trends and Hacks You Need To Try
It's no secret that Tik Tok has been talking over as one of 2020's most influential social media platforms. The video-based app has made us literally LOL, gotten us to learn and recreate viral dances, and has become a frequent source of the latest beauty trends. While you may already have started incorporating Tik Tok makeup and skin care trends into your own routine, we're here to talk about Tik Tok hair videos. Specifically, we're sharing eight Tik Tok hair trends and hacks you need to try. Seriously, these are a total mane-changer.
1. Curtain Bangs
You may already be familiar with the buzz around curtain bangs. The Tik Tok hair world has coined these bangs the most universal—really, just about anyone can pull them off if you find the right length for your face shape. Curtain bangs involve hair that is parted down the middle with shorter bangs that fall as though they were curtains on your forehead. One quick Google search and you'll see why so many are quick to hop on this trend.
2. No Hair Tie Bun
We've all been there—itching to put our hair up without a hair tie in sight. Fortunately, thanks to this Tik Tok hair hack, you don't need one. Instead, all you need is a chopstick, pen, or pencil. First, twist your hair into a tight bun at the back of your head. Then, stick your object of choice through the bun at an angle. This angle is key, as it'll allow your chopstick (or whatever you're using) to keep your bun in place sans hair elastic. For extra staying power, mist your mane with the L'Oréal Paris Elnett Satin Hairspray Extra Strong Hold.
3. eGirl Hair
eGirl hair is another Tik Tok hair trend that hasn't gone unnoticed. This trend is all about your hair color. It involves getting high-contrast face-framing highlights for a statement look. Think black hair with a platinum streak on either side of your face or blonde hair with a burgundy twist. If you want to give it a try, This Is How To Get An eGirl Hair Color.
Editor's note: You can temporarily DIY eGirl hair with the help of our L'Oréal Paris Colorista Hair Makeup Temporary 1-Day Hair Color Spray, which washes out in just one shampoo.
4. Sock Bun
This hack could be considered a blast from the past, but Tik Tok has given it new life. Yes, we're talking about the sock bun. In case you're unfamiliar with this once classic hair hack, it involves using a sock in a shade that resembles your hair color to create a perfect, donut-shaped bun. For a step-by-step guide, here's How To Create a Sock Bun.
5. Two-Toned Hair
If you're indecisive when it comes to your hair color, you'll be happy to hear that two-toned hair is a thing, courtesy of Tik Tok. As its name suggests, the trend involves coloring your mane not one but two shades—meaning you don't have to commit to one fun hue.
6. Fake Bangs
For those that don't think they're ready to take the plunge with those curtain bangs we mentioned earlier but still want to try their hand at a face-framing fringe, you can totally fake it. Yup, Tik Tok hair videos have informed us that you can not only trick people into thinking you made the chop, but that you can actually fake bangs with your own bangs. It just takes a bit of finessing your strands. If you want to try it out, here's How To Make Fake Bangs With Your Own Hair.
7. Butterfly Clips
This nostalgia-inducing hair accessory has made a major comeback this year. We're seeing pigtails, half-up hairstyles, braids, and more being embellished with butterfly hair clips on Tik Tok. Whether it's a beauty-specific video or one of those viral dance videos we mentioned earlier, it seems the Tik Tok hair world (and us!) can't get enough of them.
8. Fake a Long-Looking Curly Ponytail
Calling all curly-haired girls—this hack is specifically for you. When you have naturally curly hair, putting your hair into a ponytail can leave it looking way too short. But, with the help of a bungee elastic, you can fake a long, curly ponytail in a few seconds. Wrap the hair elastic around your hair as if you were creating a traditional ponytail. Instead of wrapping it tightly at the base of your pony like you usually would, bring the elastic down to just above the nape of your neck—and let it sit there. This one-time large wrap will allow your hair to hang at its true length while creating the appearance of an updo.
Discover more tips & tricks
Keep your skin happy
See all articles