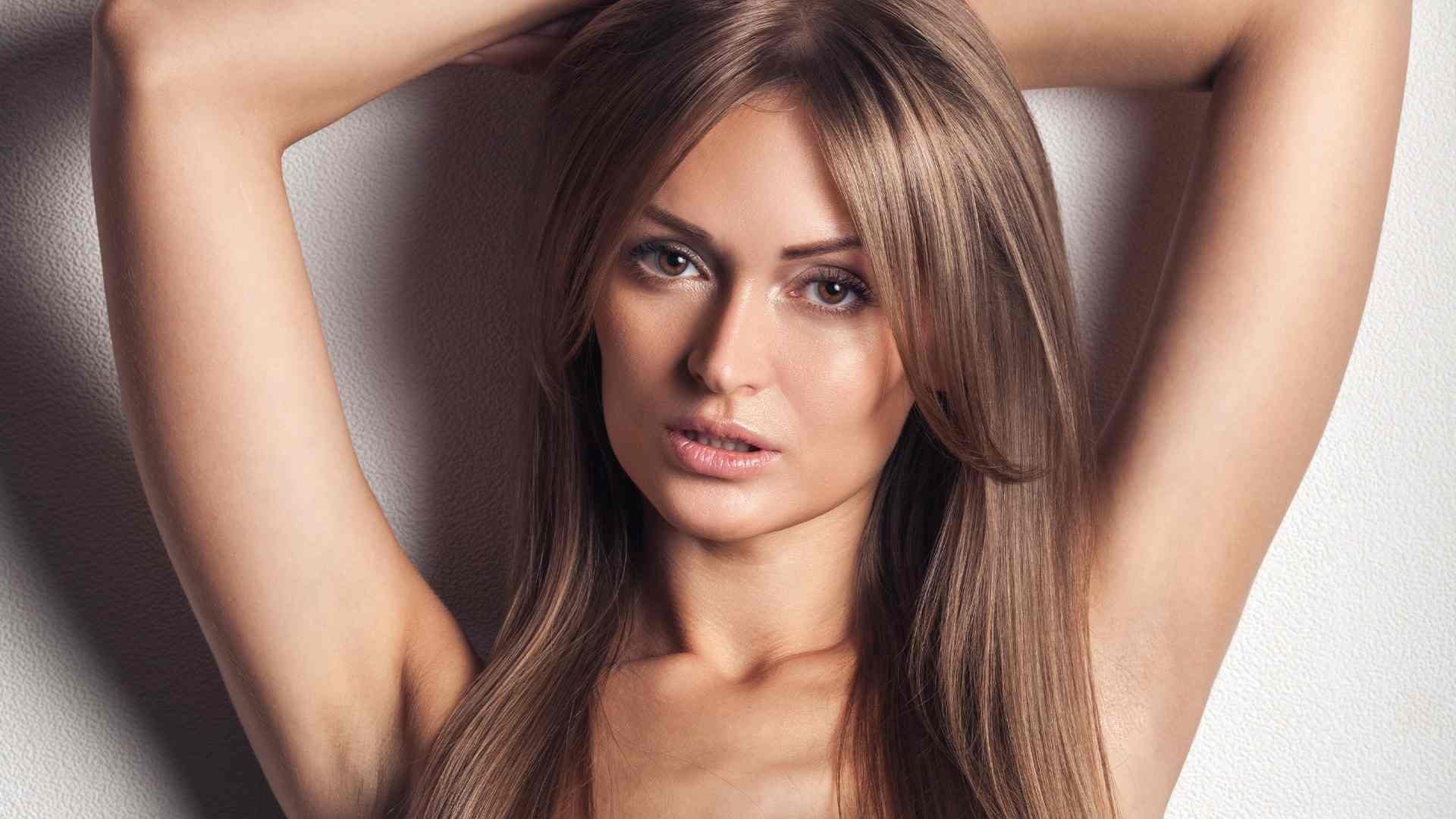 hairstyle trends
How To Wear The Curtain Bangs Trend
Curtain bangs have made their way onto the list of hair trends to love this year and we're excited to see the wispy bang hairstyle take over our social feeds once again. They're face-framing, soft, and add that subtle touch of sultriness to your look. Now, we do understand that deciding to get bangs isn't easy since they will require a bit of extra work to keep styled the way you want every day. Also, if you get a fringe wrong, you could become fodder for social media memes—even some of the biggest celebrities couldn't escape that fate. Bangs can be unforgiving when done wrong.
So in order to help you escape the clutches of social media trolls, and to avoid an all around bad-bang experience, we've gathered everything you need to know about curtain bangs, including ways to style them and the products to get you there. Spoiler: they look good on everyone!
What Are Curtain Bangs?
Curtain bangs used to be a super-popular '70s hairstyle where the fringe (or bangs) is styled with a part down the middle, framing your face on each side. They're usually on the longer side and have wispy, soft ends, giving them a laid back vibe.The good news is, curtain bangs work well with straight, wavy, and curly hair types. Plus, they are super versatile and can complement many hairstyles like ponytails, up-dos, buns, and more.
The Benefits Of Having Curtain Bangs
If you're still on the fence about curtain bangs, there are a few more reasons that might push you to try it out. First, they can help disguise an uneven hairline–a nice set of curtain bangs will hide any sign of crookedness and make for a seriously stylish hairstyle. Second, they also help hide imperfections by covering fine lines and wrinkles. They can also help conceal other skin imperfections on your forehead, like dark spots and breakouts.
What's The Best Way To Style Curtain Bangs?
Curtain bangs are more of a high maintenance style. Since there's a part in the middle, you will need to train your hair to maintain that shape, which might mean cozying up to your blow dryer and flat iron often. To style curtain bangs, use a spray bottle filled with water to get them wet, towel-dry, and then spritz with a leave-in like the L'Oréal Paris Elvive Dream Lengths Heat Slayer Pre-Iron Spray Leave-In, which will help strengthen your hair against heat damage with its 450-degree heat protection. Then use a round brush to blow-dry your bangs up and away from your face. Drying them this way will help give your curtain bangs some bounce. Then part them down the middle or off to the side and spritz them with a hair spray. We recommend the L'Oréal Paris Advanced Hairstyle Lock It Fine Control Hairspray, to help keep them in place.
3 Hairstyles That Look Amazing With Curtain Bangs
Now you know how to style your curtain bangs, but what about the rest of your mane? Check out three easy-to-do hairstyles you can try below.
Hairstyle #1: Messy Bun
If you're in need of a hair wash, but don't have time, this could be an excellent style for you. Use the L'Oréal Paris Elvive Dream Lengths Air Volume Dry Shampoo to quickly refresh your hair by removing dirt on the scalp and giving hair some lift at the roots. Style your bangs as desired and sweep the remainder of your hair into a messy bun. Your bangs will frame your face nicely and draw attention to it since the rest of your hair won't be a distraction.
Hairstyle #2: Half Up, Half Down
This half-up, half-down bun hairstyle is truly a magical 'do that works on various hair types and lengths. For curly girls, shrinkage isn't a worry due to the length of curtain bangs. Start by creating a half ponytail and turning it into a messy bun using the L'Oréal Paris Elvive Dream Lengths Super Curls Cream Leave-In, which will help smooth your curls and keep them soft. Pull out a few of your curtain bangs to frame your face, and don't forget to lay your edges to get this fun and care-free look.
Hairstyle #3: Banded Hair
If you're looking to avoid using heat, try incorporating hair accessories into your curtain bang look. We love a good headband since it's an accessory with endless color and style options. Look for one that has elastic, so it can stretch and sit on your hair comfortably without slipping. Place the headband over your head and then adjust it to where you want it to sit. Then pull out your bangs and a bit more hair near both sides of your ear for a laidback, cool-girl look. Make sure to spray a light touch of the L'Oréal Paris Elnett Satin Extra Strong Hold, Light Hairspray Unscented to keep your bangs in place.
Editors Tip: If you don't have a headband, use a bandana or hair scarf to achieve the same style.
If you're ready to try curtain bangs out for the first time and want to DIY at-home, make sure to check out some tutorials before doing so. Or you can always turn to a professional who will be able to create the perfect fringe for your face shape.
Photo Credit: Jillian Selzer
Discover more tips & tricks
Keep your skin happy
See all articles
Shop Featured Hair Style products
Discover More