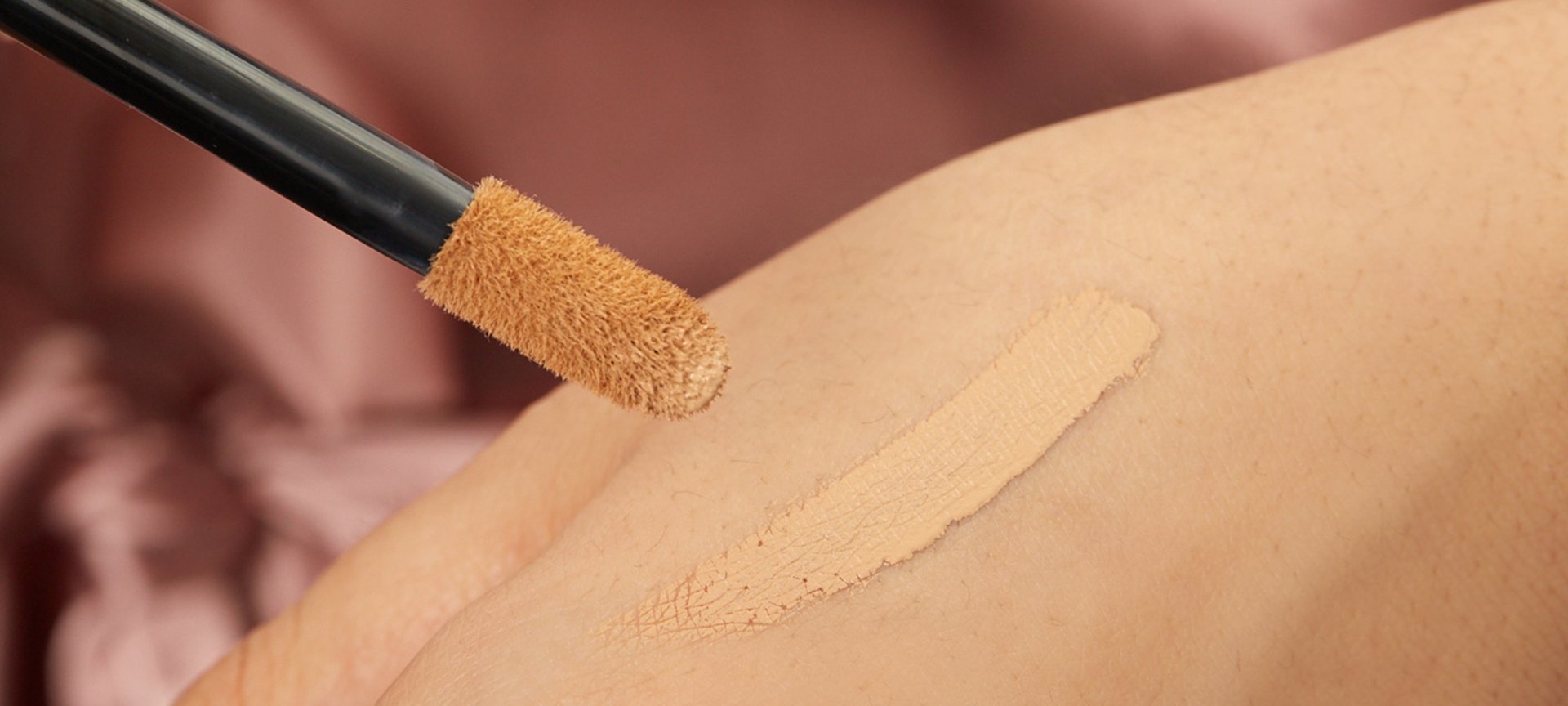 makeup trends
3 Nose Contouring Hacks That TikTokers Swear By
These TikTok-approved hacks went viral for a reason.
The latest and greatest makeup hacks seem to come from one place these days, and you guessed it: TikTok. Between fake dimples, heated lash curlers and even nail polish removing tricks, TikTok has become our favorite source for all things beauty inspired. Whether you're scrolling for hours on end (no judgement, we're all guilty of it!) or you're a creator yourself, it's impossible not to learn a thing or two while on the social media app. ICYMI, one of the latest beauty trends taking over the platform is how to contour your nose. We've seen tons of methods — from reverse contouring to using tweezers to create precise lines — and ahead, we're breaking down the fool-proof nose contouring hacks from TikTok that creators swear by.
If you're new to contouring, here's the skinny: it's a makeup technique that can enhance your existing features or give the illusion of ones you don't have (read: higher cheekbones, a sharper jawline or even a smaller nose) no matter your face shape. Contouring is done by placing dark (typically a bronzer or a concealer a few shades darker than your skin tone) and light makeup (usually a highlighter or a concealer a few shades lighter than your skin tone) in targeted areas to sculpt your face. For a full face, step-by-step tutorial, check out our article How to Contour Like A Pro Makeup Artist.
As TikTok has shown us, there are plenty of different ways to contour, especially your nose since no two noses are the same. Who isn't up for a good hack that helps you save time and ensures your makeup goes on better? These hacks do exactly that, and they'll even have you asking, "why didn't I ever think of that?"
Tweezer Contouring Hack
To make your nose appear thinner and more angular, try creating parallel straight lines down the center. Mimic the viral TikTok trend and use a pair of tweezers to create precise lines on the bridge of your nose. Place a set of tweezers on your nose before grabbing a concealer like the L'Oréal Paris Infallible Full Wear Concealer Waterproof in two shades darker than your skin tone and a thin makeup brush. Apply a bit of the concealer onto the brush and line the bridge of your nose with it, using the tweezers as a guide for fool-proof, even lines. Then, leaving the tweezer on your nose, dab the concealer gently inside the tweezers until it's been blended. Remove the tweezer and admire your thin bridge.
Contour Your Eye Sockets
Yep, you heard right. Lightly contouring your eye sockets can help bring dimension to your nose. Allow us to explain. If you start contouring at the crease of your eyelid and bring it down the side of the bridge of your nose, it creates a more sculpted look. Since we're talking about the eyes, we recommend using the L'Oréal Paris True Match Eye Cream in a Concealer in two shades darker than your skin tone and apply it to a clean eyeshadow brush. Instead of starting on the sides of your nose, start at the outermost edge of the eye crease, following the shape of your eye down the side of your nose. Once you've reached the tip, round it out with the brush and blend. We love to add a bit of lighter concealer down the middle of the nose to accentuate the dimension we just created. Grab the same concealer in a shade or two lighter than your skin tone and lightly (emphasis on lightly) draw a straight line in between the lines you drew on in the darker color.
Reverse Contouring Hack
Reverse contouring might be the easiest of the viral TikTok hacks to master. All you'll need is a foundation, like the L'Oreal Paris Infallible 24 Hour Fresh Wear Foundation Lightweight, in a shade or two darker than your skin tone, a light shade of concealer and a brush. Apply the foundation all over your entire nose, including a bit on the cheeks, too. Then, using a damp sponge, blend it into the skin. At this point It will look darker than the rest of your skin, but stay with us here. grab your concealer and apply it to the areas that you would normally put the lighter color, like the side of your nose and down the center. Pat it out and make sure it's all blended in for a contour that's easier to execute than the old way and looks more natural, too!
Photo Credit: Sarah Duvivier
Discover more tips & tricks
Keep your skin happy
See all articles
Improve your routine
Show your new look more love:
makeup