braid hairstyles
The Best Braided Ponytail Hairstyles to Try in 2021
August 05, 2019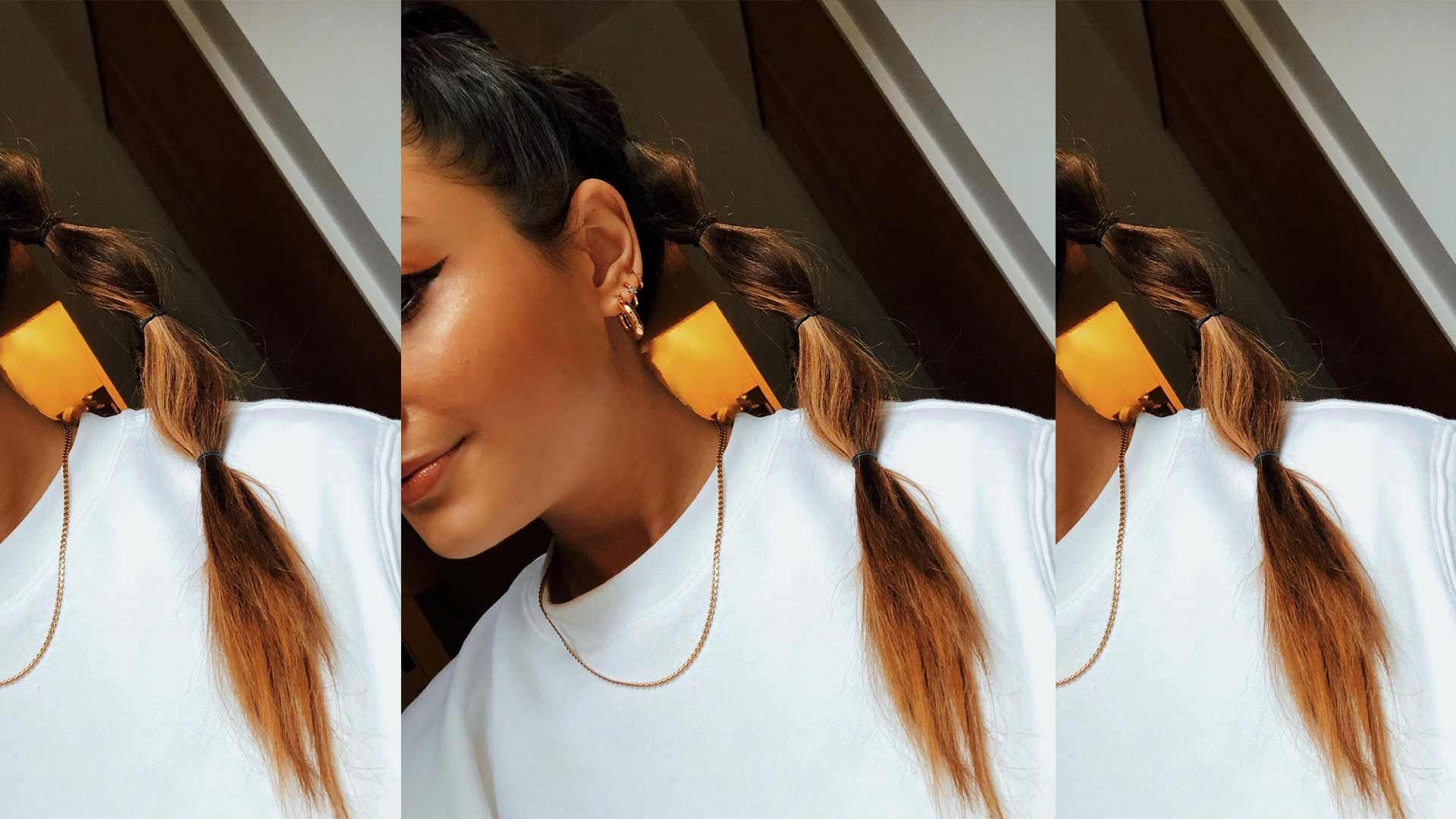 When it comes to tried-and-true hairstyles, braids will always have a special place in our hearts. That being said, there are times when sticking with a traditional braid can get a little boring. One of our favorite ways to update the look? A braided ponytail! There are so many ways to try out this hairstyle trend, including options that evolve from your go-to plaits like French braids and fishtail braids. Ready to style your hair? Try one of these ten styles, ahead.
Braided Bubble Ponytail
If you love a tousled, voluminous look, you'll love a braided bubble ponytail. After putting your strands in a high ponytail, begin to braid the length into a traditional three-strand braid. Secure with hair ties after every inch or so of braiding to create your "bubbles." Gently tug at the braid to add more volume and body as you go. Want more texture? Try the L'Oréal Paris Advanced Hairstyle BOOST IT Volume Inject Mousse.
Dutch Braid Ponytail
Try Dutch braiding your face-framing strands toward the back of your head with one Dutch braid on each side. When you reach the back of your head, secure the remaining hair into a ponytail. To kick the look up a notch, weave a piece of fabric or ribbon into your braid.
Half-Up Braided Ponytail
Rather than braiding your entire mane, consider a half-up braided ponytail. First, create texture throughout your mane with the help of the L'Oréal Paris Advanced Hairstyle BOOST IT Volume Inject Mousse. Then, separate a top section of hair that goes from one ear to the next. Secure the section into a half-up pony, then braid it into a fishtail braid and tie off with a clear elastic. Talk about a romantic hairstyle!
Sleek Braided Low Ponytail
We love a sleek, slick look. First, apply a bit of hair gel, like the L'Oréal Paris Advanced Hairstyle LOCK IT Clean Style Gel, to the crown of your head. Slick back any flyaways and stray strands! Then, pull your length into a ponytail and weave it into a tight, neat braid. Wanna make it look even cooler? Add a bunch of hair clips throughout the braid to jazz it up.
Wraparound Curly Ponytail
Have naturally curly hair? This hairstyle was made for you! First, gather your curls into a high ponytail. Then, weave and wrap a small braid around the base of your ponytail. Secure with a few bobby pins on the underside of your pony and say hello to loads of beautiful texture!
Classic Braided Ponytail
Who says a braided ponytail has to be complicated? Give yourself a classic braided ponytail hairstyle by first pulling your strands into a ponytail, using an elastic to secure them. Then, braid the length of your ponytail into a traditional three-strand braid. Make it chunky or looser by pulling on the strands. Keep it in place with the L'Oréal Paris Advanced Hairstyle LOCK IT Weather Control Hairspray.
Colorful Braided Ponytail
Want to spice up your classic braided ponytail without too much effort? Turn to temporary hair color for a totally revamped look! Take your pick of the hues in the L'Oréal Paris Colorista Hair Makeup Temporary 1-Day Spray line. It will wash out in just one shampoo—no commitment necessary! You can apply the color any way you like, but one of our favorite options is adding a fun hue to individual sections of the braid to amplify its woven look.
Fishtail Braid Ponytail
Gather your hair into a ponytail at the height of your choosing—we love a pony that sits about halfway up your head for this look. Secure with an elastic, then put your braiding skills to use and create a fishtail braid on the length of your locks. Gently tug at either side of the braid to add volume and a bit more texture. Be sure to spritz the look with hair spray, like the L'Oréal Paris Elnett Precious Oil Satin Hairspray, before heading out the door.
Double Braided Ponytail
Not a pro at French or Dutch braiding just yet? You can still get the look of two braids leading into a ponytail by weaving traditional three-strand braids. First, create two one-inch sections at the front of either side of your head. Pull the remaining hair into a high ponytail. Then, braid each face-framing section into a three-strand braid. Pull the braids back toward your ponytail and wrap their ends around the ponytail's base before securing with a few pins.
Dominatrix Two-In-One Braided Ponytail
We've seen this absolutely stunning style everywhere from our Instagram feeds to the red carpet. All it takes is slicking back your hair with the L'Oréal Paris Anti-Frizz Elvive Dream Lengths Serum, tying it back into a low pony (add extensions for major length), and sectioning the hair into two sides. Next, braid each, and then twist them together for a super intricate look.
Photo: Alanna Martine Kilkeary
Next: 15 Braided Bob Hairstyle Ideas for Natural Hair
{ "@context": "https://schema.org/", "@type": "WebPage", "speakable": { "@type": "SpeakableSpecification", "cssSelector": ["speakable-content"] }, "url": "https://www.lorealparisusa.com/beauty-magazine/hair-style/braid-hairstyles/braided-ponytail" }
Discover more tips & tricks
Keep your skin happy
See all articles
Shop Featured Hair Style products
Discover More
{ "@context": "http://schema.org", "@type": "BreadcrumbList", "itemListElement": [ { "@type":"ListItem", "position": 1, "item": { "@id": "/", "name": "Home" } } , { "@type":"ListItem", "position": 2, "item": { "@id": "https://www.lorealparisusa.com/beauty-magazine", "name": "Beauty Magazine" } } , { "@type":"ListItem", "position": 3, "item": { "@id": "https://www.lorealparisusa.com/beauty-magazine/hair-style", "name": "Find Your Next Hot Look" } } , { "@type":"ListItem", "position": 4, "item": { "@id": "https://www.lorealparisusa.com/beauty-magazine/hair-style/braid-hairstyles", "name": "Braids Hairstyles" } } , { "@type":"ListItem", "position": 5, "item": { "@id": "https://www.lorealparisusa.com/beauty-magazine/hair-style/braid-hairstyles/braided-ponytail", "name": "braided-ponytail" } } ] }