updo and bun hairstyles
15 Hot Protective Hairstyles for Natural Hair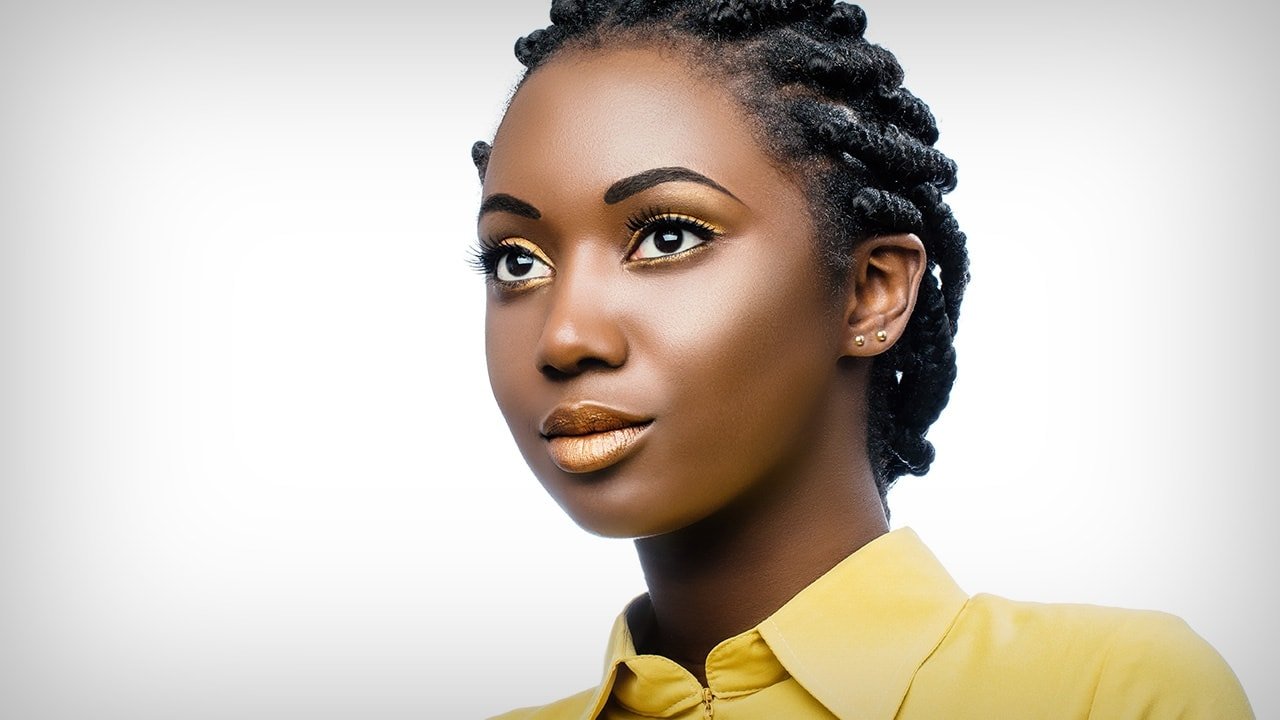 Whether you're trying to grow out your hair or prevent hair damage, protective hairstyles can help make all the difference in your mane's overall health—especially for those with Afro-textured hair. As you may have guessed, a protective hairstyle involves wearing your 'do in a way that shields your strands from elements in the environment that may have the potential to damage your hair. Braids, twists, and faux locs are just a few of the popular protective hairstyles you may come across while scrolling through social media. And if you're looking for hairstyle inspiration to decide on what your summer style will be, we've got you covered. Read on for 15 of the hottest protective hairstyles, complete with products you can use to create stunning looks.
1. Marley Twists
These twists get their fluffy appearance from the required hair extensions that are aptly named after reggae legend Bob Marley, who was also well known for his freeform locs. Marley twists allow you to flaunt a gorgeous pattern throughout your mane while keeping your natural strands tucked away. The style involves wrapping your length over and under itself with Marley braid extensions to create a two-strand look that gives off a textured, natural finish. Marley twists can serve as a versatile, easy-to-do, low-maintenance style.
2. Box Braids
Box braids are another protective hairstyle you've likely heard of. This style can be worn on just about any length of hair and looks stunning when hair extensions are added to create longer and thicker braids. Check out our step-by-step tutorial, How to Create Box Braids, to learn how to do them on yourself.
3. Knotless Braids
A variation of box braids, knotless braids are versatile and easy to style. This hairstyle is created using a feed-in braid technique instead of creating a knot at the root like with traditional box braids. As a result, your braids won't be too heavy on your scalp, which can help minimize the risk of hair breakage. Once your knotless braids are done, use the L'Oréal Paris Colorista Hair Makeup Temporary 1-Day Hair Color Spray to add different hues to your lengths for a colorful look.
4. Senegalese Twists
Senegalese twists aka rope twists are a beautifully twisted protective hairstyle that originated from the Senegal area in West Africa. And the most commonly used types of braiding hair for these twists are Kanekalon (silky braiding hair) and Toyokalon (yaki braiding hair). As the name suggests, this style requires dividing sections of your hair and twisting them around each other to form larger twists. Book an appointment with a hairstylist to get the best results.
5. Faux Three Strand Braided Ponytail
Braided ponytails are having a major moment in the beauty world right now, and we can see why. They are easy to style, low maintenance, and can pull together any look in seconds. Rub a small amount of the L'Oréal Paris Dream Lengths Frizz Killer Serum Leave-In through your strands to smooth out any hair flyaways. Then grab some hair extensions and start creating a long braided ponytail. Read our article, The Best Braided Ponytail Hairstyles to Try in 2021, to see different ways you can enhance your ponytail.
6. Bantu Knots
In case you haven't heard—everything '90s is back in style, including this protective look. Take a section of hair and twist it from root to end until the hair starts to twist into itself. Form your twist into a bun on top of your head and secure into place. Repeat this process all over your head and complete the style by spritzing the L'Oréal Paris Elnett Satin Hairspray Extra Strong Hold Volume Spray to lock your strands into place.
7. Long Faux Locs
This protective hairstyle can look gorgeous on both women and men and it's a pretty simple style to maintain. You can use two different methods to install your faux locs, either by wrapping your braids with hair extensions or by crocheting the hair onto your braids. Book an appointment with a faux locs specialist as this style does require time and specific techniques depending on the length you're going for.
Editor's Tip: Be sure to use a hair mask, like the L'Oréal Paris Elvive Total Repair 5 Power Restore Multi Use Treatment before and after installing faux locs to give your mane a dose of nourishment.
8. Passion Twists
Can't get enough of twists? Neither can we! Passion twists (also known as spring twists) are a mix between Senegalese twists and goddess locs. They are formed with two-strand twists that are created using wavy hair extensions. Book an appointment with your stylist to get the look.
9. Fulani Braids With Beads
These tribal West African braids make up a versatile and detailed hairstyle that sports a few cornrow braids down the center of the head and several cornrows braided in a row going out towards the temples on either side. It's a stunning braided look that pairs well with beads and metallic hair accessories. Check out our article, 9 Beautiful Fulani Braid Hairstyles for 2021, for some more hairstyle inspiration.
10. Goddess Locs
If you're looking for a more boho faux locs look, this is the style for you. Goddess locs are generally lightweight, easy to style, and the locs are left loose and curly to give off a more bohemian vibe. For this style, book an appointment with an experienced loctician, as it requires specific braiding and wrapping techniques.
11. Flat Twists
Flat twists are a combination of cornrows and traditional twists. And if you look up the hashtag #flattwists on Instagram, you'll find a ton of variations on this style. Flat twists are also a great hairstyle to opt for when you want to get a more uniform curl pattern. To create clean and neat-looking twists, be sure to apply a bit of the L'Oréal Paris Advanced Hairstyle LOCK IT Extreme Style Gel to give your twists some hold. Check out some online tutorials to try the style out on yourself.
12. Butterfly Faux Locs Bob
This chic and short take on faux locs is great for those who want locs but don't want to sit around in the chair all day (installing long locs can take several hours). To achieve this distressed hairstyle, you'll need to get packs of curly hair braiding extensions to wrap around your braids. Be sure to check out an online tutorial to learn how to do this style at home.
13. Pineapple Updo
A pineapple updo is a protective style that can be worn to bed and out on the town. First, gather your curls at the top of your head as if you were to create a high ponytail. Apply a curl-enhancing product, like the L'Oréal Paris Elvive Dream Lengths Super Curls Cream Leave-In, then scrunch, and air dry for soft, bouncy curls. Loosely secure your mane with a scrunchie or satin hair tie, pull the hair forward, and position it how you like for an effortless, fun updo.
14. Crown Braid
Want a hairstyle that will be the star of your beauty look? Look no further than a braided crown. Combine the style with a low bun for a look that's chic, elegant, and beneficial to your strands. Read our article, How to Create a Beautiful Crown Braid, for a step-by-step tutorial on creating this look.
15. Side Swept Cornrows
Cornrows are one of the most versatile ways to style and protect curly and coily hair. For a side-swept look, create a deep side part and divide your hair into two sections. Take the larger section and weave it into thin, sleek braids that run perpendicular to the part. Allow the rest of your hair to hang free for extra movement.
Photo Credit: Slim Reshae, @slimreshae
Discover more tips & tricks
Keep your skin happy
See all articles
Shop Featured products
Discover More