hairstyle trends
How to Get the Look of a Blowout Without a Blow Dryer
July 16, 2018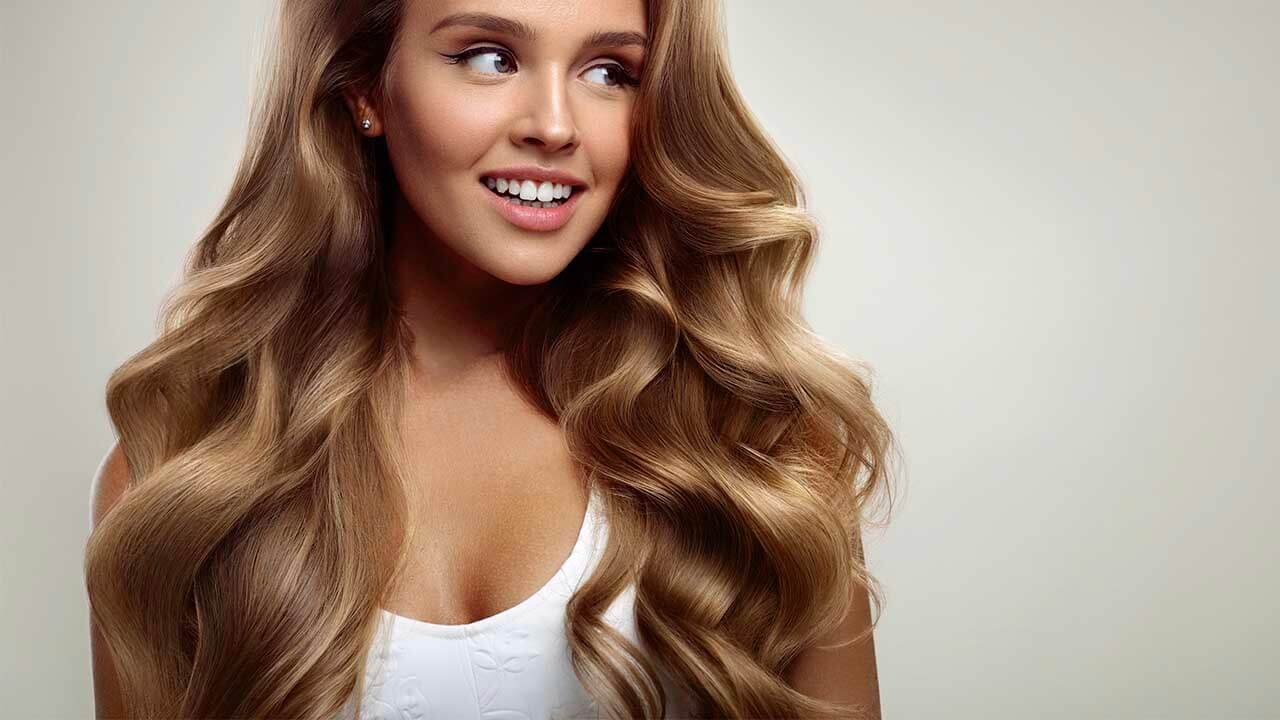 Nothing beats the luscious look of locks that have just been blown out. This simple yet glamourous hair style is fit for any occasion, whether you're going to work or out for a night on the town. But using heat on your mane too often isn't good for it and will likely lead to you having damaged hair—no matter how much you love a good blowout. Luckily, you can ditch the blow dryer and still get voluminous hair for this sought-after beauty look with the help of a few heat-free hair styling products.
STEP 1: WASH YOUR LOCKS
The first thing you want to do when trying to get the look of blown out hair is to create a full and bouncy base. You want your locks to start at their full, voluminous potential so you have plenty of hair to work with later. Start by washing your hair with a volumizing shampoo, such as the L'Oréal Paris EverPure Volume Shampoo, and rinse. Follow with the L'Oréal Paris EverPure Volume Conditioner to give your hair even more body. This conditioner is key for this look because unlike many other conditioners, it won't weigh down your hair and instead will create lasting volume.
If you have thin hair, you may want to opt for a thickening shampoo and conditioner. The L'Oréal Paris EverStrong Thickening Shampoo and L'Oréal Paris EverStrong Thickening Conditioner will help make your hair stronger and give you thicker-looking hair for that just-blown-out appearance.
STEP 2: ADD SOME VOLUME
After washing your hair, it's time to apply some volume-boosting products that will give you the extra lift you're dreaming of without reaching for a blow dryer. After towel drying your hair, apply a volumizing hair mousse. The L'Oréal Paris Advanced Hairstyle BOOST IT Volume Inject Mousse gives lifeless hair a volume injection that lasts all day. So, even if your hair is looking flat, the thickening agents in this mousse will give you hair that is boosted for a long lasting, bouncy and volumized look.
Once you've applied the mousse throughout your hair, grab a texture mist to focus in on your roots. The L'Oréal Paris Advanced Hairstyle Boost It Air-Blown Texture Mist can be sprayed lightly throughout your damp hair. Focus the spray on your roots to give them the maximum lift you're going for. High, lifted roots are very important for this hairstyle.
STEP 3: AMP UP THE VOLUME
After your hair is dry, you want to complete the look by giving your hair that final last boost. Grab a small section of your hair from the front of the crown of your hair and spray the back of it with a volumizing hair spray like the L'Oréal Paris Advanced Hairstyle BOOST IT High Lift Creation Spray. Using a fine-tooth comb, gently tease your hair by backcombing a few times on the root of the section before moving onto another small section behind it. After teasing three or four sections on the crown of your head, lightly comb your hair into place to smooth out any fly-aways.
STEP 4: SMOOTH IT OUT
Now that your hair is full, bouncy, and sporting an envy-worthy volume, you're just two steps away from getting the blowout look without a blow dryer! The next step of this beauty look is to smooth and get rid of any frizz in your hair. Use the L'Oréal Paris EverSleek Frizz Finish Oil-In-Serum to tame any frizz and fly-aways. The lightweight, non-greasy serum is made with argan oil and flower oil for a formula that's pleasant to use.
STEP 5: ONE LAST SPRAY
To finish your blow dyer-free blowout, grab your volumizing spray and mist your hair from 8 to 13 inches away to create all over fullness and hold your blowout in place throughout the day and night.
If you loved learning about getting the blowout look without using a blow dryer, you'll love our article on 8 Adorable No-Heat Hairstyles.
Discover more tips & tricks
Keep your skin happy
See all articles
Shop Featured Hair Care products
Discover More