hairstyle trends
How to Do Space Buns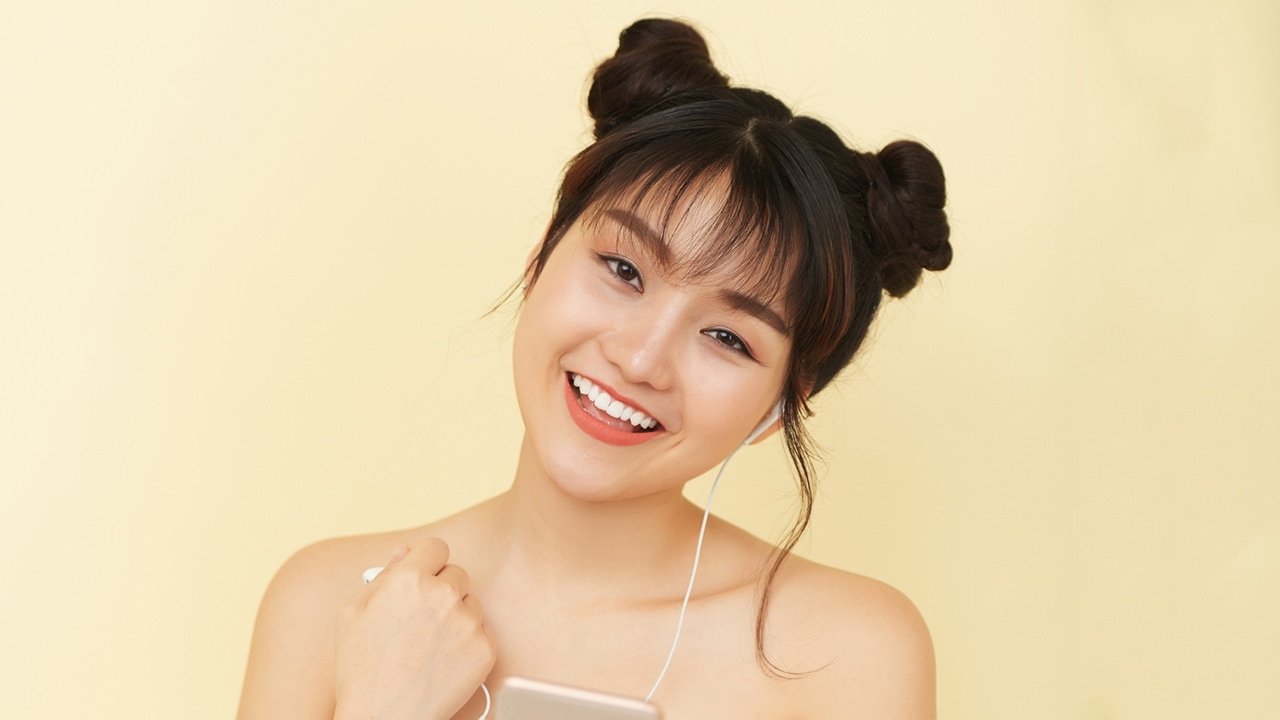 Messy buns, ballerina buns, braided buns—it's safe to say there's a bun hairstyle for every occasion. A messy bun is fit for a laidback day of errands, a ballerina bun for a polished interview look, and a braided bun for a special event. But the fun, carefree bun hairstyle that we can't get enough of lately? The space buns hairstyle! It's safe to say this 'do is out of this world—but it's not out of your reach. Below, follow our step-by-step tutorial for how to do space buns.
HOW TO GET A SPACE BUNS HAIRSTYLE
Gather your supplies, then start on your space bun style.
What you'll need:
Hair brush
Clear elastics
L'Oréal Paris Advanced Hairstyle LOCK IT Weather Control Hairspray
Get the look:
STEP #1: BRUSH YOUR HAIR
While this step may seem self-explanatory, it's important to start by brushing your mane to ensure it's free of any tangles or knots.
STEP #2: PART YOUR HAIR
Split your hair into two equal sections by creating a middle part. Make sure your part is as straight as can be with the same amount of hair on each side as this can make or break your entire space bun look!
STEP #3: CREATE SOME PONYTAILS
Gather one section of hair and put it into a ponytail toward the top back of your head. Make sure to smooth any bumps during the process. Your placement can be adjusted based on your preference, just keep in mind that the base of your ponytail will be where your space bun is. Once you've created a ponytail to one side of your part, create an identical ponytail on the other side. Make sure to mirror your placement—you don't want your space buns to be lopsided!
STEP #4: MAKE YOUR BUNS
To create your space buns, you'll want to wrap the length of your hair around the base of your ponytail. Hold this newly-formed bun into place while you secure it with bobby pins. Make sure to use bobby pins that match your hair color for a seamless look! Repeat on the other side.
STEP #5: SEAL THE DEAL
Finish the look by spritzing some hairspray over your mane—you don't want all that hard work to go to waste! And that's it—unless you want to deck out your space buns for a truly dreamy 'do. More on that next!
3 WAYS TO MAKE YOUR SPACE BUNS OTHER-WORLDLY
Want to make your space bun style even better? There are a number of ways you can make your space buns other-worldly, and we're sharing three options below.
OPTION #1: ADD COLOR
Such a fun hairstyle pairs perfectly with fun colors, don't you think? Grab a temporary hair color from the L'Oréal Paris Colorista 1-Day Spray or the L'Oréal Paris Colorista Hair Makeup 1-Day Color lines and color your buns! The temporary hair colors from both lines will wash out in just one shampoo—making it the perfect no-commitment option for your space buns hairstyle. If you don't want to embrace all-over color, you can also apply the wash out hair color just along your roots—this is one of our favorite festival season looks!
OPTION #2: ADD GLITTER
Glitter roots are not only a huge hair color trend at the moment (hello, festival hair), but they're also the perfect way to help your space buns style looking straight out of the Milky Way. Simply sprinkle some sparkles along your roots and seal the deal with some hairspray—easy, peasy!
OPTION #3: ADD FUN HAIR TIES
When all is said and done, there's no easier way to add your own personal touch to a space buns hairstyle than with some fun hair ties. Ditch the clear elastics and bring out all the cuffs, coils, and bows! You can also opt for adding a fun accessory after creating your space buns, like a hair clip or a flower crown. The accessorizing world is your oyster.
Now that you know how to do space buns, as well as a few ways to take your space buns hairstyle up a notch, why not learn the perfect makeup look to match? Here are 3 Galaxy Makeup Ideas for an Out of This World Look.
Discover more tips & tricks
Keep your skin happy
See all articles
Shop Featured Hair Style products
Discover More