hairstyle trends
How to Create Space Buns for a Fun, Effortless Look
Get playful with your hair!
March 21, 2022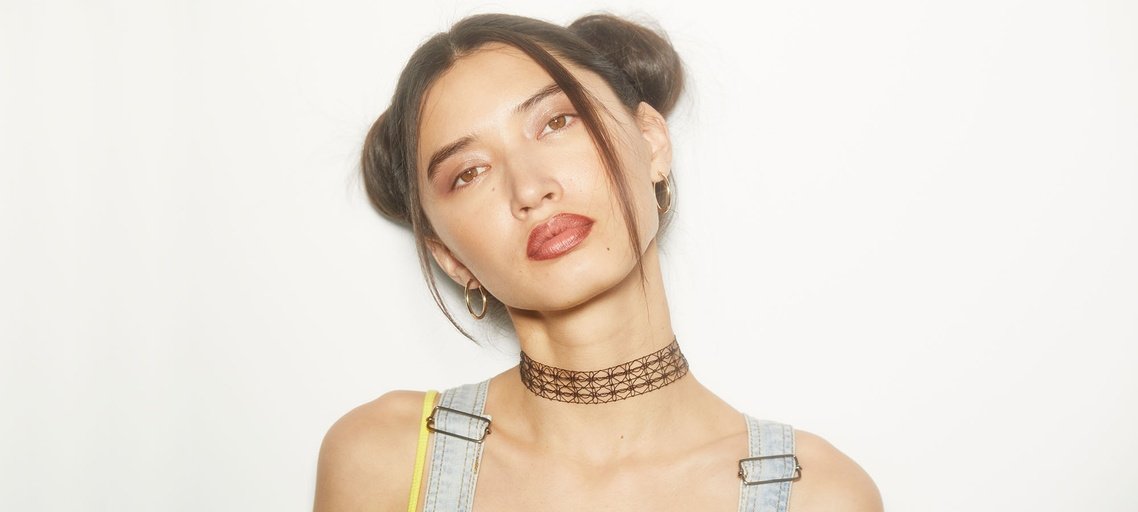 Between messy buns, ballerina buns and braided buns, it's safe to say there's a bun hairstyle for every occasion. And while some of them make for ultra-polished looks, space buns bring an element of fun and playfulness to the hair.
In addition to being a great way to spice up your typical 'do, space buns work on a variety of hair types and can be customized to suit your preferences. They can be created as a full updo, or they can be part of a half-up, half-down style for a dimensional look. If you're ready to sport the style, keep reading because we're sharing how to do space buns in just a few easy steps.
1. Brush and Part Your Hair
Like with most hairstyles, it's important to start with tangle-free hair to prevent breakage and make it easier on you when creating the look. Gently brush through your strands until they're knotless and then part your hair in the middle. A middle part is key for this style so that the size of both buns are equal.
2. Create Your Ponytails
Starting on one side, gather a section of hair and put it into a ponytail towards the back of your head and make sure to smooth any bumps during the process. Your placement can be adjusted based on your preference, just keep in mind that the base of your ponytail will be where your space bun is.
If you want some extra volume at your roots, use a dry shampoo like the L'Oréal Paris EverPure Sulfate Free Tinted Dry Shampoo for Brown Hair if you're brunette, or the L'Oréal Paris EverPure Sulfate-Free Tinted Dry Shampoo for Blonde Hair if you're blonde. If you're neither brunette or blonde, try the L'Oréal Paris Elvive Dream Lengths Air Volume Dry Shampoo which rids the hair of grease and adds a bit of lift.
Once you've created a ponytail on one side of your part, create an identical ponytail on the other side. Make sure to mirror your placement — you don't want your space buns to be lopsided.
Editor's tip: If you're creating space buns as part of a half-up, half-down style, follow these steps and just leave about half of your hair down rather than gathering it all in the ponytails. This will leave you with three sections — the bottom section and the top two sections that will be used to create the buns.
3. Wrap the Hair to Create Buns
To create your space buns, you'll want to wrap the length of your hair around the base of your ponytail. Hold this newly-formed bun into place while you secure it with bobby pins and repeat on the other side.
For a more intricate look, you can first twist the hair in the ponytail around itself to create one large twist and then wrap it around the base of the ponytail to create the bun.
Discover more tips & tricks
Keep your skin happy
See all articles
Shop Featured Hair Style products
Discover More