hairstyle trends
9 Hairstyles That Flatter Square Faces
Say yes to layered hairstyles.
December 16, 2022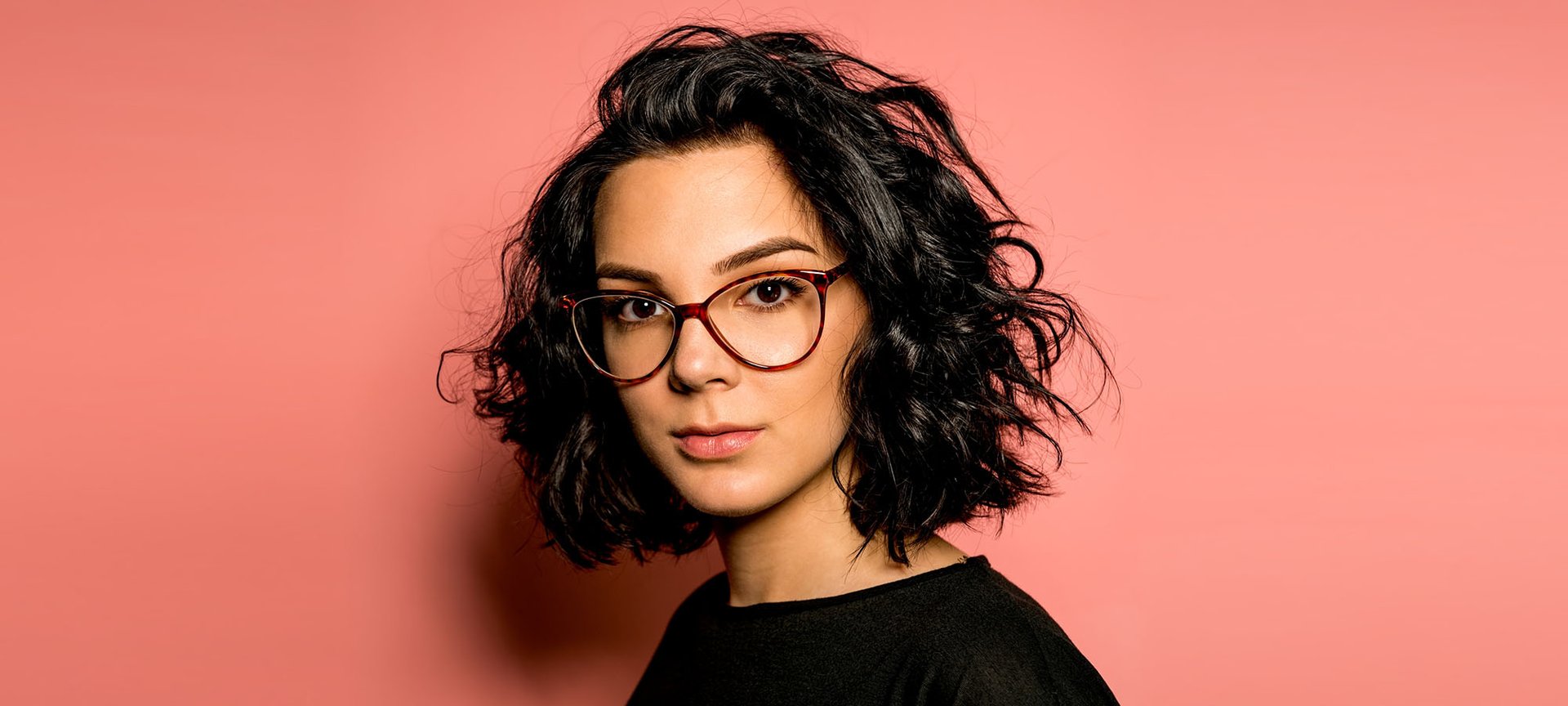 If you have a square face shape, then chances are you're blessed with striking features and a chiseled jawline that many lust after. To highlight this gorgeous feature, the right hairstyle is a must. Achieving the right hairstyle actually begins with your haircut and once you find the right one for your face shape, your style will play up your striking features while softly contouring your jawline.
If you're not sure where to start, keep reading for our list of the most flattering hairstyles for square faces. Spoiler alert — layered cuts are definitely going to be your friend.
Featured Products
The Best Hairstyles for Square Faces
It can be tricky to figure out what exactly your face shape is, but some common features for square faces include a wider hairline and a strong, angular jawline. If you have those features, here are the best hairstyles to suit your square face shape.
1. Layered Bob
A layered bob can be super-flattering on square face shapes as it helps draw attention to your cheekbones and slims your face without emphasizing the jawline. The layered bob works for most hair types, especially curly and wavy hair as it will help to remove bulk while giving your style a shape and face-framing volume. Keep your short bob looking smooth by applying a small amount of hair oil, like the L'Oréal Paris Everpure Sulfate Free Simply Clean Sheer Oil, to the ends of your hair.
2. Bouncy Layers
If you have longer hair, sweeping, bouncy layers can definitely suit your face shape. Ask your stylist to start your first layer around your chin, as this can help soften your jawline and create volume, along with cascading layers throughout the rest of your hair. When it comes to styling your bouncy layers, ask them to blow dry your layers with an inward curve at the ends, rather than an outwards curve to help your face appear a bit narrower.
If you're styling your layers at home, start by applying the L'Oreal Paris EverPure Weightless Blow Dry Primer, then blow-dry your hair with a round brush, working the ends inwards, towards your face.
3. Textured Lob
The lob is the perfect compromise between short hair and long hair and it just so happens to look amazing on square-shaped faces. As we made clear with the previous two hairstyle choices, layers are key, as they can help create movement as well as soften your features. Apply a pump of the L'Oréal Paris Everpure Sulfate Free Simply Clean Midnight Color Care Serum to damp hair and let it air dry to bring out your natural texture.
4. Angled, Asymmetrical Bob
In addition to a short, layered bob, an angled bob can do wonders to flatter square faces. When you're at the salon, ask for an asymmetrical cut that has longer pieces in the front that become shorter as you get to the back of your head. This inverted shape helps your face to appear a bit longer. To style your angled, asymmetrical bob, spritz your towel-dried strands with a leave-in treatment, then rough-dry your hair with a blow-dryer.
If you have curly hair, reach for a leave-in conditioner like the L'Oréal Paris Elvive Dream Lengths Curls Non-Stop Dreamy Curls Leave-in Conditioner to shape your curls and add moisture.
5. Side-Swept Bangs
You can totally rock bangs on a square face, the key is finding the right style of bangs. In this case, you'd want to opt for side-swept bangs instead of blunt bangs. They should be long and face-framing, resting right at your cheekbones. To style them, use a leave-in conditioner that has heat protectant like the L'Oréal Paris Everpure Sulfate-Free 21-in-1 Color Caring Spray, Leave In on your bangs, then smooth them dry with a small round brush.
6. Deep Side Part
Sometimes, it's not so much about changing up your haircut — switching up your part can totally transform the way your face looks. While we may be in the reign of the middle part, if you have a square face, try a deep side part (sorry Gen Z).
This can help to soften your face shape while making your hair appear more voluminous, regardless of your hair type. Once you create the part and are done styling your hair, spritz the L'Oréal Paris Elnett Satin Extra Strong Hold, Light Hairspray Unscented all-over to lock everything in place.
7. Shaggy Pixie
There's no need to skip out on a short, edgy style like a pixie haircut when you have a square face. Try a shaggy take on this classic short cut, as the piecey nature of this style will create balance with your strong jawline. Work the L'Oréal Paris Studio Line Overworked Hair Putty through dry hair, then tousle your pixie to style it. Use your fingers to mold the ends, creating texture and shaping your style.
8. Long Internal Layers
Yes, layers work well with a square face shape but what if you don't want layers? If you don't love the look or upkeep of a layered haircut, ask your stylist for long, internal layers. Internal layers give your strands texture and body that help soften your face shape while making your strands all appear the same length. It's also a great workaround for those with thin hair that don't want to sacrifice much-needed bulk with conventional layers.
Discover more tips & tricks
Keep your skin happy
See all articles
Shop Featured Hair Care products
Discover More