short hairstyles
The Best Pixie Cut Hairstyles and Haircuts for 2020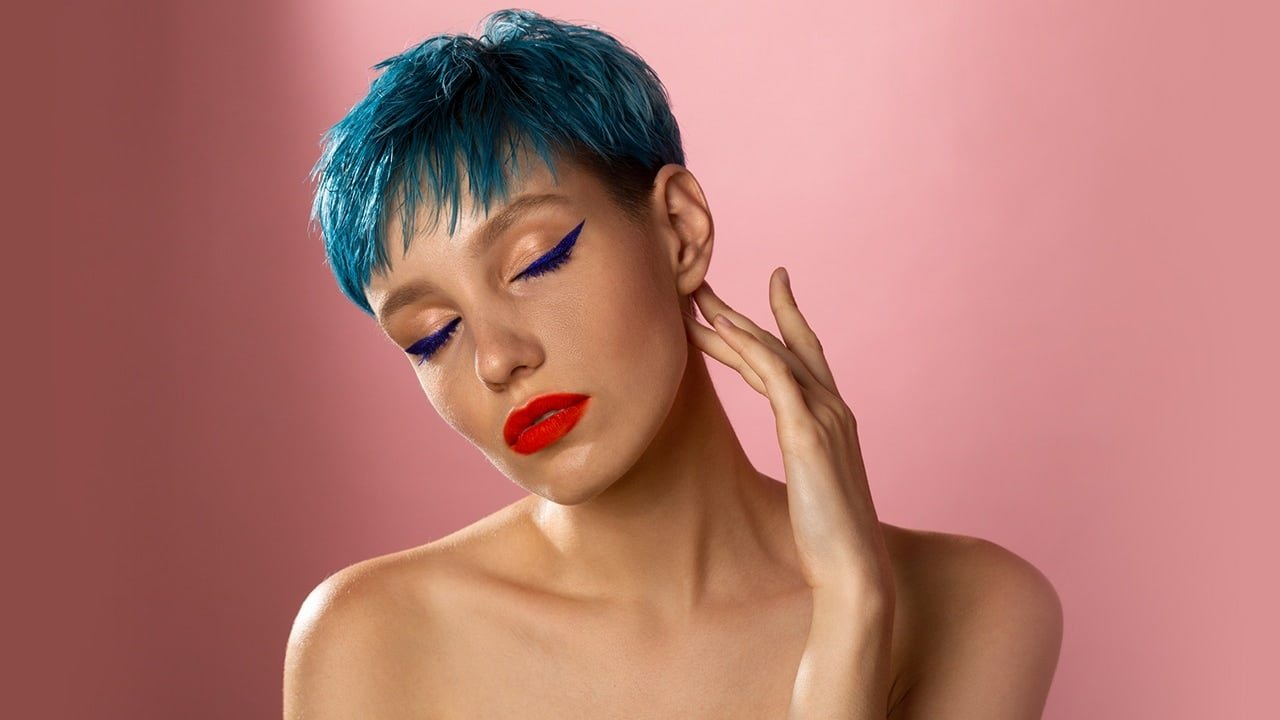 So, the time has come, and you're contemplating your next big hair move. As far as hairstyle trends go, pixie cuts should definitely be top of mind. Known as one of the most life-changing haircuts you can get, there's a lot to think about before a stylist chops off your flowing locks. In fact, a pixie haircut can be so dramatic that you might even question what you're doing while you're sitting in your stylist's chair. Should you really go through with it? Don't worry! If you're concerned about whether or not a pixie hairstyle is right for you, we're here to help you sort through the process before that first cut is made. Below, you'll find your guide to all things pixie cut hairstyles, including what to ask your stylist at the salon, short and long pixie cut ideas, and more!
5 THINGS TO REMEMBER WHEN GETTING A PIXIE HAIRCUT
When you decide to cut virtually all of your hair off, you want to make sure you get it right. Before you book your pixie haircut appointment, keep the following in mind.
TIP #1. START LONG
It's normal to be nervous about getting such a drastic haircut. Even if your strands aren't super long to begin with, the thought of trimming them down to just an inch or two can be intimidating. The trick to ending up with a pixie cut that you love is to start on the longer side (who said you couldn't have a long pixie cut?) because you can always snip it shorter to fit your preferences. However, if you cut your hair too short when you're first getting a pixie, you'll be stuck trying to grow out your look for at least a few weeks.
TIP #2. SPEAKING OF GROWING…
Growing out a pixie happens a lot faster than you might think—which means that if you want to change it, it won't take too much patience. It also means that to maintain your look, you'll need to schedule regular appointments and get trims every few weeks.
TIP #3. STYLING IT WILL TAKE SOME GETTING USED TO
If you're only familiar with styling long locks, it might be a tad difficult to get the hang of how to style a pixie cut. Just be patient and stock your vanity with a styling hair cream, like the L'Oréal Paris Advanced Hairstyle SLEEK IT Frizz Vanisher Cream.
TIP #4. WASHING AND DRYING WILL BE EASIER THAN EVER
Washing, drying, and styling long hair can be a real process—that's not the case with short haircuts like the pixie, though! Prepare to save a whole lot of time on your hair care routine. Score! Hop in the shower and wash with the L'Oréal Paris EverPure Moisture Shampoo and L'Oréal Paris EverPure Moisture Conditioner.
TIP #5. YOUR FACE WILL SEEM MORE FRONT AND CENTER
When you don't have long tresses to hide behind, all attention will be on your face. Cue the on-trend makeup looks!
3 QUESTIONS TO ASK BEFORE GETTING A PIXIE CUT
With any haircut, you should never just plop down into your stylist's chair and let them go to town—after all, you want to make sure you're happy with the final result. And pixie cuts for women are certainly no exception! Without proper communication, it's possible that you may not end up with something you like. Since nobody wants that kind of unpleasant salon experience, ask your stylist a few questions before committing to pixie hair.
QUESTION #1. WHAT PIXIE CUT WILL COMPLEMENT MY FACE BEST?
You may see a pixie haircut on your favorite celebrity, but the same way that their hair color might not work on you, there's a chance that their haircut won't either. While any face shape can suit a pixie cut—it's all about getting the right pixie.
Typically, if you have an oval face shape, you can get away with just about any pixie haircut, whereas if you want a pixie cut for a round face, an angled bang can help give you a more balanced look. Have a square face? Try a shaggy pixie that will help soften your angled features. More of a heart-shaped gal? A soft bang can help round out your 'do for a feminine and totally chic look. Your stylist will be able to help you settle on the perfect pixie haircut for your face shape.
Editor's note: Don't rely solely on your words, you can also bring an inspiration photo with you to show what you'd like your final cut to look like.
QUESTION #2. WHEN ARE YOU LEAST BUSY?
While a Saturday or Sunday appointment may be most convenient, they're usually also the busiest due to being the most convenient for just about everyone. When things get busy in a salon, there's a chance that your hair could pay the price. To make sure that your stylist is focused and not rushed, get an idea of their schedule so that you can both get the most out of it.
QUESTION #3. WHEN CAN I MAKE MY NEXT APPOINTMENT?
Since your newfound pixie hair will grow faster than you think, it's a good idea to plan ahead and book appointments in advance to ensure that your short 'do maintains its crisp style.
5 CUTE PIXIE CUTS TO CONSIDER
Pixie hair is definitely not a one-size-fits-all kind of deal—there are so many variations to choose from! Below, we're sharing eight of our favorite pixie cuts to try.
1. LONG PIXIE
Like we mentioned above—pixie hair doesn't have to be short! If you want to ease into this hair trend, consider trying a long pixie cut. Now, this cut certainly won't mean you have long flowing locks, but it'll give you a little more length to work with. Think long layers with lots of movement that flow into side bangs.
2. SHORT PIXIE
A short pixie is a great option for those who are searching for a low maintenance cut. With strands that tend to not be longer than an inch all around, you can practically roll out of bed and out the door!
3. LAYERED PIXIE
Hello, texture! If you have thin or fine hair, consider a layered, textured pixie cut. This will help create the appearance of more volume. Trust us, there's a reason those with thinning hair often have short, layered strands!
4. SHAGGY PIXIE
A shaggy pixie works with just about any hair texture and pixie length. It's also perfect for those who feel as though they may end up wanting to grow out their hair, as the shaggy layers will camouflage any uneven length. You can play them up with a texture balm or spray.
5. UNDERCUT PIXIE
Want an edgy pixie cut? We recommend trying an undercut pixie. The cut typically involves longer layers at the top of your head that slightly drape over a shaven section on the bottom of your mane. The stark contrast between the two lengths also creates the illusion of fuller hair!
6. ASYMMETRICAL PIXIE
Torn between a long and short pixie cut? The asymmetrical pixie features a length that's longer on one side than the other for an edgy, trendsetting look. Consider it the best of both worlds! It also happens to be one of our favorite pixie cuts for thick hair.
7. PIXIE CUT WITH BANGS
Want to give your face shape a bit more definition? Like we mentioned, those with round faces look particularly stunning when a pixie cut is paired with an angled bang. That being said, just about anyone can combine bangs with their pixie cut, depending on their preferences.
8. CURLY PIXIE CUT
Don't want to sacrifice your texture? You don't have to! Curly hair happens to look seriously beautiful when paired with a short pixie haircut. It's all about embracing your curls with the right styling products, like the L'Oréal Paris Advanced Hairstyle CURVE IT Elastic Curl Mousse.
HOW TO STYLE A PIXIE CUT: 5 PIXIE HAIRSTYLES
Made the chop? Congrats! Now, it's time to learn how to style a pixie cut. Again, you have more than one option. Here are five pixie hairstyles to add to your repertoire.
1. SIDE-SWEPT PIXIE
Looking to add a romantic, flirty touch to your edgy pixie cut? A side-swept pixie is the perfect way to do just that. Follow the steps below and style away!
What you'll need:
Rattail comb
L'Oréal Paris Elnett Precious Oil Satin Hairspray
Get the look:
STEP #1: PART YOUR HAIR
Use the end of your rattail comb to part your hair to the side.
STEP #2: SEAL IN YOUR STYLE
Believe it or not—that's it! Once you have your hair parted how you like, spritz your strands with a little hairspray to help keep your strands in place.
2. MESSY PIXIE
Want a more laidback pixie hairstyle? A messy pixie is virtually foolproof because, well, it's supposed to be messy! This straight-out-of-bed 'do is also totally on-trend.
What you'll need:
L'Oréal Paris Studio Line Overworked Hair Putty
Get the look:
STEP #1: ADD SOME VOLUME
Need to refresh your strands? Dry shampoo to the rescue! Spritz a dry shampoo with an invisible formula onto your roots to freshen up your mane and give your roots a boost of volume.
STEP #2: MESS IT UP
Grab your pomade and get to it! Start by taking a little bit of product and rubbing it between your palms before running it through your mane. Less is more—so keep adding product as you please until you get the messy, piecey pixie hairstyle of your dreams!
3. SLEEK PIXIE
Slick and sleek is another popular way to style a pixie haircut. Does your pixie consist of longer pieces that you don't always want hanging in your face? This single-step hairstyle is for you.
What you'll need:
L'Oréal Paris Advanced Hairstyle LOCK IT Clean Style Gel
Get the look:
STEP #1: SLICK IT BACK
This pixie hairstyle is just about as easy as it gets. Use hair gel to slick your strands toward the back of your head. Start with a little bit of product and add more as needed. You'll be left with a sleek, edgy 'do that won't get in your face.
Editor's note: In love with the wet hair look? In that case, make sure to grab a hair gel with a high-shine finish, and you can kill two birds with one stone!
4. VOLUMINOUS PIXIE
What haircut doesn't look good with some added volume? A voluminous pixie is perfect for a night out or a special occasion. So, next time your social calendar includes something exciting, give this hairstyle a try.
What you'll need:
L'Oréal Paris Advanced Hairstyle BOOST IT Volume Inject Mousse
L'Oréal Paris Advanced Hairstyle BOOST IT High Lift Creation Spray
Get the look:
STEP #1: ADD SOME VOLUME
After washing your mane, grab your volumizing hair mousse. Shake well, hold upside down, and dispense some product into your palm. Then, work the mousse evenly throughout damp hair before reaching for your blow-dryer.
STEP #2: AND SOME MORE VOLUME
Take your volumized pixie up a notch by targeting your roots with a volume-boosting spray. Spritz the product onto your hair from eight to 12 inches away for all-over fullness.
5. SHAGGY PIXIE
Similar to a messy pixie, a shaggy pixie gives off carefree vibes. While it still offers a piecey style, your strands will be swooped in an orderly fashion.
What you'll need:
L'Oréal Paris Studio Line Thickening Medium Hold Cream Paste
Get the look:
STEP #1: GRAB YOUR POMADE
Start with a dime-sized amount of pomade and rub it between your palms. Use the pomade to work your hair toward one side for a side-swept look that defines your individual strands. Rather than have your hair perfectly slicked to the side, use the pomade to create some texture for a shaggy effect. This hairstyle is particularly great for those who have lots of layers in their pixie, as the pomade will help your varying lengths stand out.
WHAT TO KNOW ABOUT COLORING A PIXIE CUT
You have your heart set on getting a pixie cut—or maybe you've already gotten one. Now you know what to ask your stylist for and how to style it, but what about your hair color? If you've taken a peek at your social media feeds lately, then you're likely well aware just how popular platinum blonde hairstyles, including pixies, are. From the runway to the everyday, these sheared-off, bright haircuts are the ultimate accessory to your very best street style. Want to rock this ultra-modern, totally beautiful hair color along with your pixie haircut? Follow these five tips if you're considering a platinum blonde pixie cut.
TIP #1. SET UP A COLOR CONSULTATION
Platinum may seem like a simple color choice, but there are actually many different variations to the shade. From ashy platinum and icy platinum to pearlized platinum and baby-lit platinum, there are a lot of slight variations to consider—and your colorist will be the perfect person to answer all your questions.
TIP #2. BE PREPARED FOR THE PROCESS TO TAKE A WHILE
Going platinum is a huge undertaking—meaning it's best left to a professional. What's more, the darker your starting color, the longer it's going to take to achieve a platinum blonde shade. If you're a brunette, we're talking about multiple sessions and hours and hours of sitting in the salon chair before you've reached your desired level of blonde. Patience is key!
TIP #3. YOU SHOULD CUT BEFORE YOU COLOR
There's no point in coloring your whole head of hair only to chop it off, right? That's why it makes sense to have your hair cut into a pixie before you think about coloring it. Plus, going into your hair coloring appointment with your pixie cut already in place will make it much easier for your colorist to determine how to dye your strands best.
TIP #4. USE COLOR-SAFE PRODUCTS ONCE YOU'VE DYED YOUR HAIR
Once you've achieved your perfect platinum, you'll want to make a few changes to your hair care routine. The thing about platinum is that it's really high maintenance. Reach for products formulated for blonde color-treated hair, like the L'Oréal Paris EverPure Blonde Shampoo and L'Oréal Paris EverPure Blonde Conditioner. The EverPure Blonde system gently cleanses, conditions, and balances blonde hair, neutralizes brassiness, and deeply hydrates over-processed hair. Apply the shampoo to wet hair and gently massage it into a thick lather, then rinse thoroughly. Follow up by applying the conditioner, leave it on for one to two minutes, then rinse.
TIP #5. ADD A HAIR MASK TO YOUR WEEKLY HAIR CARE ROUTINE
Caring for your platinum hue doesn't stop with shampoo and conditioner. Once a week, use the L'Oréal Paris EverPure Blonde Shade Reviving Treatment, a color-refreshing hair treatment for blonde, colored hair. The treatment helps neutralize unwanted brassiness and nourish over-processed hair. After shampooing with the above shampoo, apply the hair mask to wet hair and leave it on for three to five minutes, then rinse.
YOUR GUIDE TO GROWING OUT A PIXIE CUT
Want to prepare for when you're ready to go back to having longer locks? Growing out a pixie isn't as painful of a process as you might think. It's mostly a waiting game, but you can read up on The Truth About How to Grow Hair Faster. You can also consider wearing hair extensions while your strands grow out.
Next up: Need more short hairstyle ideas? Here are 17 Cute and Stylish Braids for Short Hair.
Discover more tips & tricks
Keep your skin happy
See all articles
Shop Featured Hair Style products
Discover More