hairstyle trends
The Best Bangs for Every Face Shape and Hair Type
February 08, 2019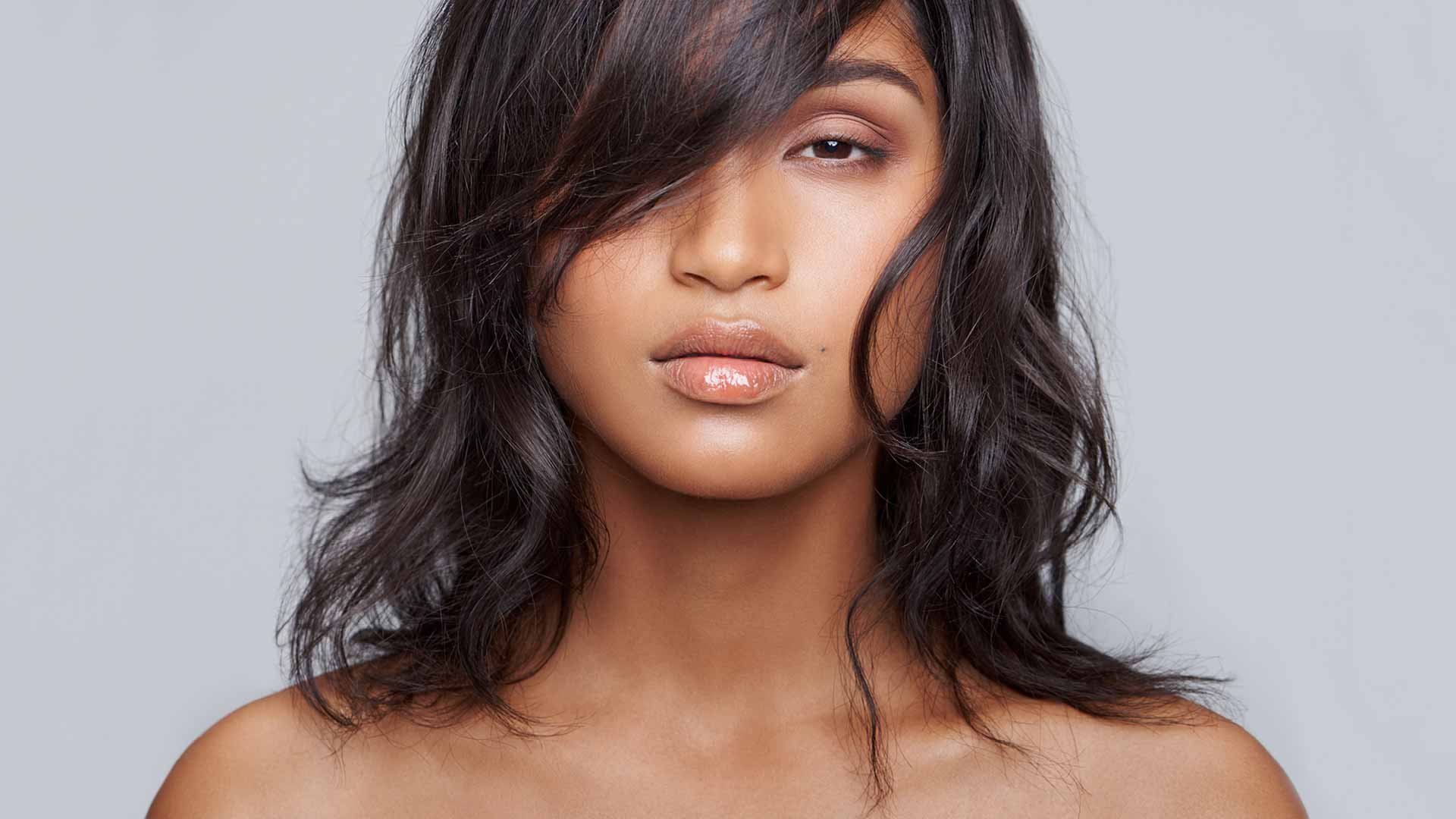 "Should I get bangs?" Ah, the question we've all asked ourselves at one point or another in our never-ending quest for the perfect hairdo. Sometimes, you might not even consider getting a fringe until you're actually sitting in the salon chair waiting for your haircut. If you've ever found yourself wondering if bangs are a good idea, we're here to tell you that the answer is yes, yes, yes! Seen all over fashion week runways and award shows, it's clear that bangs are one hairstyle trend that isn't going anywhere—and they're more versatile than ever before. However, you'll want to make sure to get bangs that will suit you best, choosing the style of your fringe based on your hair type, hair length, and face shape. You might not realize this, but there are tons of different types of bangs to choose from—micro-bangs, fringe bangs, curtain bangs, and the list goes on and on. So how do you find the right style for you? With a little research, you can find the perfect set to frame your face. Keep reading to find out everything you need to know about bangs—from which type will look most flattering on you to how to style them.
THE BEST BANGS FOR EVERY HAIR TYPE
Bangs aren't one size fits all. In fact, there are quite a few different types to choose from when you're at the salon. One way to make your decision is based on your hair type. Here's a guide to doing just that!
THE BEST BANGS FOR STRAIGHT HAIR
Blunt bangs are the look for you! Reminiscent of just about every '90s girl's childhood and now popping up all over runways left and right, these bold bangs work well for just about any face shape, but they'll be a major pain to style...unless you have straight hair. Lucky you!
THE BEST BANGS FOR WAVY HAIR
Does your hair already have a bit of natural texture? Sounds like a perfect fit for shaggy bangs! The ultimate cool-girl fringe, shaggy bangs have been seen on "It" girls for decades—and we have to say, we're so excited that they're still in style.
THE BEST BANGS FOR CURLY HAIR
Once upon a time, you'd never see bangs on curly-haired girls. Oh, but how things have changed. Curly bangs are nothing short of fierce—and they've become super-popular these days. We can dig it. And we're pretty sure you will too, just avoid baby bangs.
THE BEST BANGS FOR THICK HAIR
Once again, blunt bangs are the way to go. For this style, you really need a full fringe, meaning thick hair is actually a must.
THE BEST BANGS FOR THIN HAIR
Skip heavy bangs if you have thin hair. A light, wispy fringe will be perfect for your tresses. If you're looking to get in on a major trend, you can also rock micro-bangs—they may not be for everyone, but they're undeniably on-trend.
THE BEST BANGS FOR YOUR FACE SHAPE
When it comes to rocking bangs, let your face shape be your guide in addition to your hair type. Keep the following breakdown of the best bangs for every shape in mind when you're asking your hairstylist for a new fringe.
THE BEST BANGS FOR A SQUARE FACE
Long, eye-grazing bangs that are heavier on the sides than in the middle will suit a square face shape. When you add a gentle curve to your bangs, this can soften an angular face shape. To get the cut you're looking for, ask your stylist for heavy bangs snipped just below your brows. Make sure to ask for your bangs to be thinned out a bit in the middle to give an overall feathery appearance with just a peek of forehead showing through.
THE BEST BANGS FOR A ROUND FACE
Slightly arched bangs look lovely with round face shapes. At the salon, ask for a blunt, curved shape to flatter your face, otherwise, you risk making your face look even fuller.
THE BEST BANGS FOR A HEART-SHAPED FACE
Side-swept bangs have the ability to balance out a slightly top-heavy face shape, allowing attention to be brought to your eyes instead of the width of your forehead. Just ask your stylist for bangs that hit the arch of your forehead at their shortest and the corners of your eyes at their longest.
THE BEST BANGS FOR AN OVAL FACE
Think of yourself as one of the lucky ones. Just about any set of bangs will look fab with your face shape. That doesn't mean we don't have a favorite, though. To accentuate your facial features without looking too bulky, ask your stylist for airy, pin straight bangs that extend just beyond your eyebrows, with a tad more length on the sides. The best part? With this cut, you can wear your bangs across your forehead or sweep them to the side. The choice is yours!
THE BEST BANGS FOR A SMALL FOREHEAD
The size of your forehead isn't exactly a face shape in its own right, but it should still play a part in any bang-related decisions. If you're concerned that your forehead looks a tad too small and you'd like to make it look more pronounced, ask your stylist to trim a steep, sloping asymmetrical fringe that lightly grazes your cheekbones. Pair it with a deep side part and you'll have an ultra-flattering hairstyle.
THE BEST BANGS FOR A HIGH FOREHEAD
Go for thick, gradually angled bangs that start at the center of your forehead and finish off in a taper around your cheekbones. While the thickness will conceal your slightly larger forehead, the slight angle will help balance your face.
4 HAIRSTYLING TIPS FOR BANGS
Once you've found your fringe match, it's important to know that bangs do require a little bit of extra work to style. No worries though—it's not that tough! Commit the following tips to memory and you'll be golden.
BANG STYLING TIP #1: BLOW-DRY YOUR BANGS ASAP
In general, it's a good idea to wait until your hair has dried at least halfway before blow-drying, but that's not always the case with bangs. Since bangs are such a small section of hair, they will dry a lot (and we mean a lot) quicker than the rest of your hair.
The trick to avoiding flat bangs is to curl them around a boar bristle brush while drying them. Use a blow-dryer with a nozzle attachment and angle it down, toward your bangs. Using this styling technique can help your bangs flow straight down with the perfect amount of body. Just remember: Spritz on a heat protectant, like the L'Oréal Paris Advanced Hairstyle SLEEK IT Iron Straight Heatspray, before styling!
BANG STYLING TIP #2: USE A THIN FLAT-IRON
If straight bangs are what you're going for, be sure to invest in a super-thin flat iron. A thinner flat iron will be better for getting right up to the root of your fringe so you can achieve the super-sleek look you're after.
BANG STYLING TIP #3: USE A LIGHT HAND WITH STYLING PRODUCTS
We understand—it can be pretty tempting to load up on hair styling products. But when it comes to your bangs, keep this motto in mind: Less is more. If you coat your bangs with loads of product, they could end up looking greasy by midday. To avoid this, just pump a little bit of styling product into your palm and work it through your entire head of hair, only using what's left over on your bangs. If you're going for curly bangs, use a bit of the L'Oréal Paris Advanced Hairstyle CURVE IT Elastic Curly Mousse to scrunch them into place. For straight bangs, a bit of light-hold hair gel, such as the L'Oréal Paris Advanced Hairstyle LOCK IT Clean Style Gel, is all you need.
BANG STYLING TIP #4: BE MINDFUL OF YOUR BANGS DURING YOUR SKIN CARE ROUTINE
You know how vital it is to use facial moisturizer on your complexion twice a day, but what are you supposed to do when you have bangs covering your forehead? The solution is simple! When you start your skin care routine, just make sure that you have your bangs pinned back. Don't let them down until your moisturizer has fully absorbed and you've completed your skin care routine.
Next: 25 Hair Hacks Every Woman Should Know
{ "@context": "https://schema.org/", "@type": "WebPage", "speakable": { "@type": "SpeakableSpecification", "cssSelector": ["speakable-content"] }, "url": "https://www.lorealparisusa.com/beauty-magazine/hair-style/hairstyle-trends/the-best-bangs-for-every-hair-type" }
Discover more tips & tricks
Keep your skin happy
See all articles
Shop Featured Hair Style products
Discover More
{ "@context": "http://schema.org", "@type": "BreadcrumbList", "itemListElement": [ { "@type":"ListItem", "position": 1, "item": { "@id": "/", "name": "Home" } } , { "@type":"ListItem", "position": 2, "item": { "@id": "https://www.lorealparisusa.com/beauty-magazine", "name": "Beauty Magazine" } } , { "@type":"ListItem", "position": 3, "item": { "@id": "https://www.lorealparisusa.com/beauty-magazine/hair-style", "name": "Find Your Next Hot Look" } } , { "@type":"ListItem", "position": 4, "item": { "@id": "https://www.lorealparisusa.com/beauty-magazine/hair-style/hairstyle-trends", "name": "Hairstyle Trends" } } , { "@type":"ListItem", "position": 5, "item": { "@id": "https://www.lorealparisusa.com/beauty-magazine/hair-style/hairstyle-trends/the-best-bangs-for-every-hair-type", "name": "the-best-bangs-for-every-hair-type" } } ] }