hair color ideas
Sweeten Up The Holiday Season With a Toffee Hair Color
November 06, 2020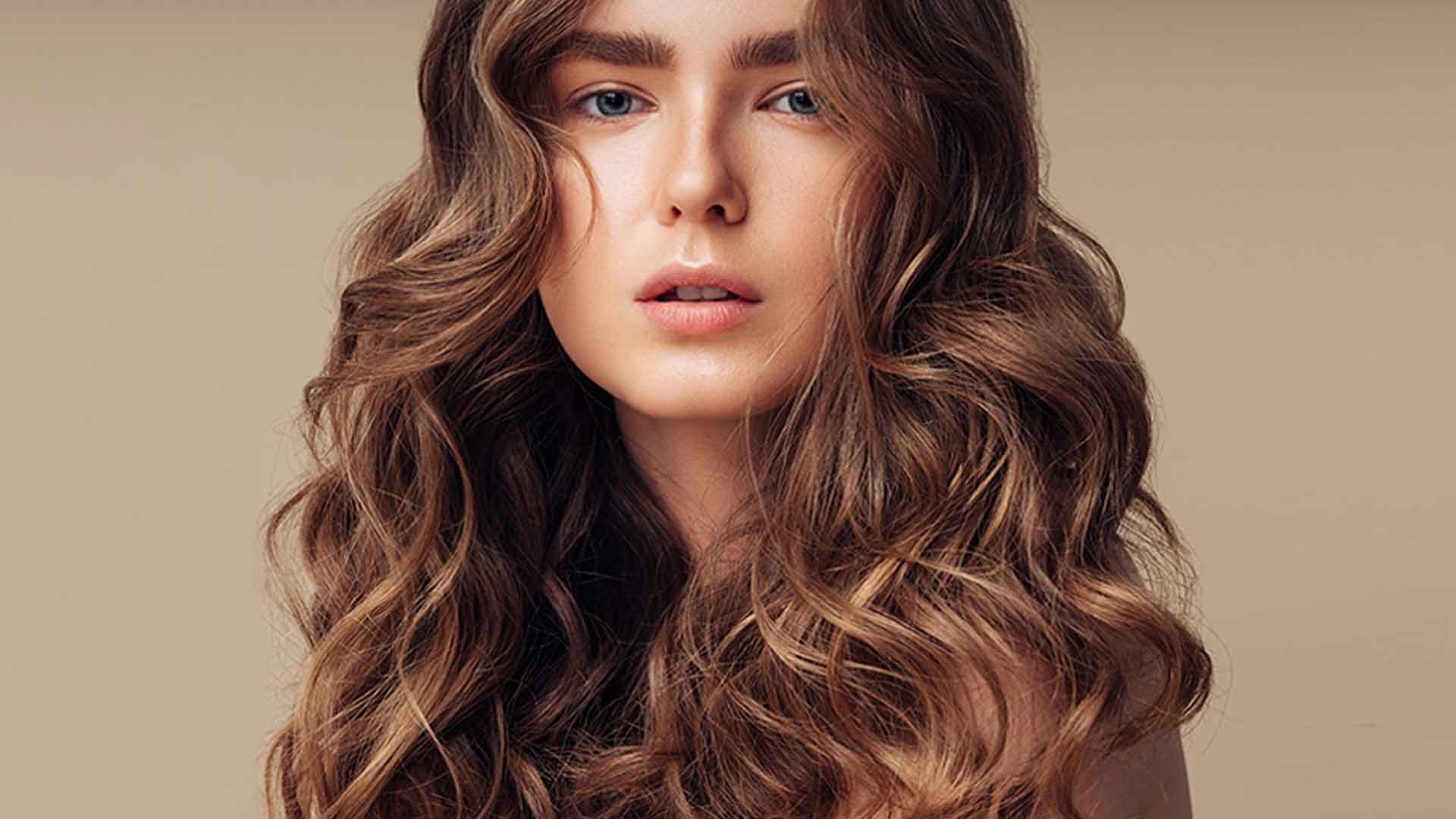 Whether you find yourself craving a slice of the red velvet hair trend or putting in an order for a PSL-inspired hue, a sweet hair color can satisfy your need to be seasonally festive. The latest treat, a toffee hair color, is no exception. This hair color trend brings one of the most classic candies to life—and you don't have to feel guilty about indulging in it. Ahead, we're sharing what a toffee hair color is, different takes on the trend (cue toffee brown and blonde hair), and how to give the hue a try for yourself this holiday season.
What Is a Toffee Hair Color?
As mentioned, the toffee hair color trend is inspired by the candy it's named after. It typically features a brown base that's brought to life with a mix of varying caramel highlights, resulting in a mane with swirling dimension. There are generally two versions of the color: toffee brown hair and toffee blonde hair. As you can probably guess, these variations differ slightly in the hues used to bring them to life. Here's a breakdown.
Toffee Brown Hair: This take on the trend veers more towards the brunette side. It involves a dark brown base that has medium and light caramel brown highlights mixed throughout.
Toffee Blonde Hair: Toffee blonde hair, on the other hand, features a medium brown base. It has golden blonde and light caramel brown highlights weaved throughout.
How To Get a Toffee Hair Color
If you're interested in trying out the toffee hair color trend, you can do so by heading to the salon or turning to a DIY hair highlighting kit. For those who plan to leave it to the pros, make sure you bring plenty of inspiration pictures to ensure your colorist knows exactly what toffee hair color version you're after.
That said, if you're more of a DIY gal, you'll need to stock up on the right at-home highlight kit. Here are a few product recommendations based on the toffee hair variation you want to try.
For a toffee brown hair color, try our L'Oréal Paris Couleur Experte in French Éclair, L'Oréal Paris La Petite Frost in Creme Caramel, or L'Oréal Paris Frost & Design in Caramel.
To get toffee blonde hair, turn to our L'Oréal Paris Superior Preference Glam Lights in Dark Blonde to Light Brown or L'Oréal Paris Couleur Experte in Toasted Coconut.
How To Care For Your Toffee Hair Color
If you've decided to take the plunge, there is some maintenance know-how you'll want to keep in mind. Here are three hair tips to take note of.
Tip #1: Use an Anti-Brass Hair Care System
A toffee hair color tends to be warm in tone thanks to its notes of caramel, but that doesn't mean you want your mane to appear brassy and orange. To avoid that, you'll want to use a hair care system formulated to keep brass at bay. The L'Oréal Paris EverPure Blonde Shampoo and L'Oréal Paris EverPure Blonde Conditioner were created to do just that. The duo works to neutralize yellow and orange tones in bleached or highlighted hair, meaning you won't have to worry about your toffee hair color going astray.
Tip #2: Schedule Regular Touch Ups
As with any hair color that involves highlights, you'll want to be prepared for when your roots grow out. This means you should book regular touch up appointments in advance. If you opted to DIY the color, keep a spare highlighting kit on-hand for when the time comes.
Tip #3: Use a Hair Mask
One more piece of advice: Color-treated hair—especially bleached and highlighted hair—calls for extra TLC. To show your strands some love, use a hair mask a few times per week. We recommend using the L'Oréal Paris Elvive Color Vibrancy Repair and Protect Balm, which is specially formulated to smooth and protect your hair color.
Next up: If a toffee hair color isn't for you, consider trying another option that'll satisfy your sweet tooth. Here's How To Get Chocolate Mauve Hair.
Discover more tips & tricks
Keep your skin happy
See all articles
Shop Featured Hair Care products
Discover More