long hairstyles
7 Tips to Care for Your Long, Curly Hair
Hair care is highly personalized.
January 28, 2022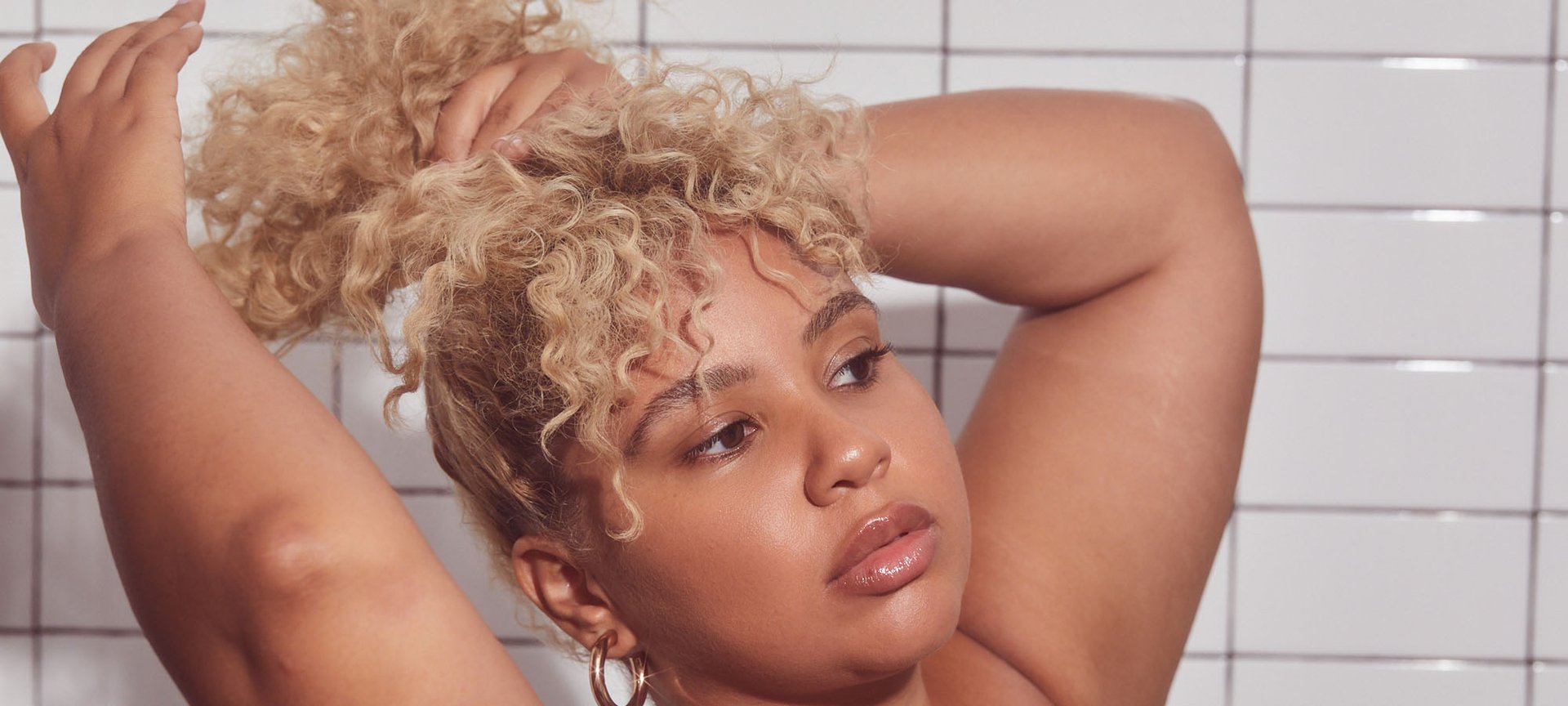 Like skin care, proper hair care depends on your specific concerns. And when you have curly hair, frizz, dryness and tangles are likely some of the main concerns that you deal with. Add some length to that and some of these hair frustrations are bound to be amplified. So if you have long, curly hair that you're looking to take better care of to ensure it's looking and feeling its best, keep reading because we're sharing seven tips to care for your hair.

1. Select The Proper Shampoo
By now, you likely know that not all shampoos are the same. Some are formulated for color-treated hair while others are for dryness, fine hair and so on. Because curly hair tends to be prone to dryness, it's best to opt for a hydrating conditioner specifically formulated for curly hair, like the L'Oréal Paris Elvive Dream Lengths Curls Moisture Push Shampoo. The creamy formula containing hyaluronic acid and castor oil loads your curls with moisture while enhancing your curl pattern for bouncy, defined coils. Plus, it works to fight against humidity and mitigate frizz.

2. Follow Up With Coordinating Conditioner
Shampoo and conditioner duos are formulated to work in tandem to address your hair concerns. So after washing your hair with shampoo, follow it up with the next step in the system, which is L'Oréal Paris Elvive Dream Lengths Curls Moisture Seal Conditioner, Paraben-Free with Hyaluronic Acid and Castor Oil. It works to hydrate the hair and reduce frizz without making the hair look or feel greasy or weighed down.

3. Implement a Nourishing Mask Into Your Routine
Curly hair can be prone to dryness, and so can long hair due to repeated heat styling and breakage. Combined together and your hair could be extremely dry. To help address this, it's a great idea to use a hydrating hair mask once a week as part of your hair care routine. We love the L'Oréal Paris Elvive Total Repair 5 Damage Erasing Balm Rinse-Out Mask because it's formulated with almond oil and deeply nourishes your strands in just three to five minutes.

4. Try Co-washing In Between Shampoo Sessions
Overwashing your hair can lead to more dryness. But if you feel like your hair needs a refresh in between shampooing sessions, look for a cleansing conditioner or co-wash that you can use to refresh your hair. Cleansing conditioners work to clean your hair without harsh cleansing agents that can strip your hair and lead to more dehydration.

5. Apply Leave-in Conditioner
A major key to keeping long curls in prime condition is to apply a leave-in conditioner after washing your hair. This will help rehydrate the strands to prevent them from looking and feeling dry. The L'Oréal Paris Elvive Dream Lengths Curls Non-Stop Dreamy Curls Leave-in Conditioner is perfect for your hair because it locks in moisture, defines your curls, wards off frizz and has nourishing oils to strengthen the hair and help preserve its length. Plus, it can be applied to both wet and dry hair 一 it totally depends on your preference.

6. Detangle With Your Fingers
While you might have been advised to detangle your hair with a wide tooth comb when your hair is wet, doing it with your fingers is often more gentle. Detangling with your fingers lets you have more precise control which helps to avoid breakage as much as possible.

7. Use Heat Protectant
While this tip goes for anyone who uses heat on their hair to style, it's especially important for people with long, curly hair. Excess heat styling contributes to dryness, damage and breakage 一 and if you want to keep your long hair looking healthy, avoiding damage is key. Whenever you're going to be using hot tools, apply the L'Oréal Paris EverPure Sulfate-Free Weightless Blow Dry Primer, Heat Protectant on damp hair first. It protects your strands from damage up to 450 degrees, and it helps to keep the hair looking shiny.
Next: How To Style Your Hair When You're Overdue For A Haircut

Written by: Alyssa Kaplan, Photography: Chaunte Vaughn, Senior Art Direction: Melissa San Vicente-Landestoy, Senior Visual Designer: Hannah Packer, Associate Creative Producer: Becca Solovay, Makeup Artist: Jonet Williamson, Hair Stylist: Akihisa Yamaguchi, Wardrobe Assistant: Victoria Ochoa, Digital Tech: Kyle Thompson, Model: AnnChristine Velazquez
Discover more tips & tricks
Keep your skin happy
See all articles
Shop Featured Hair Style products
Discover More