hair color ideas
7 Fun Ways to Change Up Your Brunette Hair Color
October 25, 2018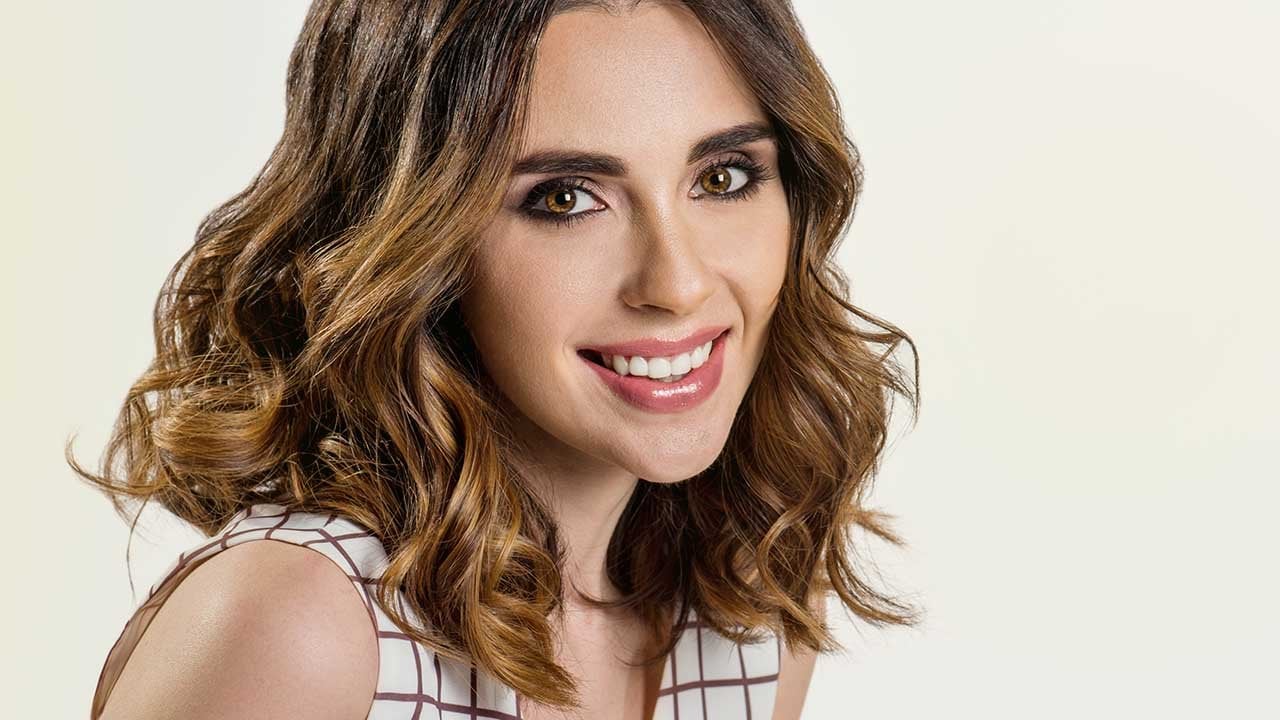 Brown hair seems to have a reputation for being boring, but who says that has to be the case? Our editors would agree that brown is one of the most versatile shades out there. And depending on the shade, it can give you an edgy, classic, or mysterious look. Plus, it's a hue that looks stunning on all skin tones. So if you're bored with your current brunette locks, consider trying something that will enhance your natural shade. From balayage highlights to dark roots and a new haircut, there are plenty of fun ways to change up your brunette hair without forgoing your brown hue. Keep reading to learn about seven ideas you can use to change up your brown strands, complete with tips and product picks for brown color-treated hair.
1. Highlight Your Hair
If you're not ready to opt for an all-over color change, highlights will be a good option for you. Ask your colorist to add highlights of your favorite shade. Depending on your preference, the streaks can be chunky or thin, subtle or bold. For a sun-kissed look, choose a shade that's slightly lighter than your base color. If you'd like a little more drama, ask for baby blonde highlights aka babylights. Want to try it at home? Grab the L'Oréal Paris Couleur Experte in French Éclair. This permanent hair dye will provide you with a new base color and highlights all at once.
Editor's Tip: Keep in mind that anytime you lighten your hair (whether by adding highlights or going for an all-over lighter shade), you'll need to bleach your hair—and the darker your starting color, the more sessions required to reach your desired result.
2. Get Lowlights
Lowlights are similar to highlights in that they add dimension to your hair color. However, the difference is that you'll be darkening certain pieces of your mane. So, pick a color that's two shades darker to enhance your strands. For a simple switch, add darker brown pieces throughout your mane to keep your hue from looking one-dimensional. Book an appointment with your colorist to achieve this look since lowlights will require time and specific hair coloring techniques.
Editor's Tip: In the mood to try out lowlights in a bold color? Try experimenting with some fun semi-permanent hues using the L'Oréal Paris Colorista Hair Makeup Temporary 1-Day Hair Color Spray. This temporary hair color spray allows you to get bold color without the commitment and it will wash out after one shampoo. So you're not stuck with it if the results aren't what you expected.
3. Try Out A Blonde Balayage
If you want to add a touch of blonde to your tresses, it's time to get familiar with the balayage highlighting technique. To get the look, keep your brown color on top and only lighten the ends of your hair—you'll get to enjoy the best of both hues. Since the color is concentrated towards the ends of your lengths, you won't have to worry about a harsh line of demarcation when your roots start to grow out.
Editor's Tip: Since you're starting with a darker base, you'll need to use bleach to lighten your mane. Reach for the L'Oréal Paris Feria Hyper Platinum Advanced Lightening System Bleach, which can lighten hair up to eight levels. The kit includes an anti-brass conditioner formulated with purple pigments to help neutralize brass while conditioning and strengthening the hair to keep your strands feeling healthy and strong.
4. Lighten Things Up
Lightening dark brown hair doesn't have to mean going platinum—or even blonde. Give lighter strands a shot by lifting your color subtly. A light or medium-toned brown could be just the right hue to provide a nice contrast, plus it's a great way to add a sunny effect to your hair for the summer season. Get the look at home using the L'Oréal Paris Féria in Hi-Lift Browns Downtown Brown or Light Golden Brown.
5. Darken Your Strands
For a sultry switch-up, choose a color that's darker than your current hue. A deep brunette shade allows you to maintain your brown mane while still getting a different look. Check out our article, How To Find The Best Brown Hair Color For Your Skin Tone, for guidance on choosing a complementary hue.
After coloring your hair, you'll want to make sure your new hue doesn't go dull. Reach for the L'Oréal Paris Le Color Gloss One Step In-Shower Toning Gloss to refresh your hair color and give it a glossy finish (like you just left the salon) right at home. Formulated with coconut oil, this gloss will leave your hair nourished and feeling soft after one 15 minute in-shower application.
6. Try A DIY Dip Dye
If you've been contemplating DIY-ing your way to a new hair color, opt for the dip dye trend. This style allows you to keep your brunette base while adding a hue to the bottom of your lengths. To get the look at home, pick up the L'Oréal Paris Colorista Semi-Permanent Hair Color, which offers four shades created specifically for brunettes— no bleaching required. This semi-permanent hair color can last up to four to ten shampoos.
7. Get A New Cut
Getting a dye job isn't the only way to change things up—a dramatic new hairstyle or fresh cut can also transform your brunette mane. And brown hair can look especially striking and chic when it's short. Read our article, 35 Short Hair Color Ideas That Will Transform Shorter Strands, to get some inspiration for your next hairstyle. New pixie, anyone?
Photo Credit: Caitlyn Martyn
Discover more tips & tricks
Keep your skin happy
See all articles
Shop Featured Hair Color products
Discover More