hair color trends
These 44 Hair Color Trends Will Spice Up Your Mane All Through 2021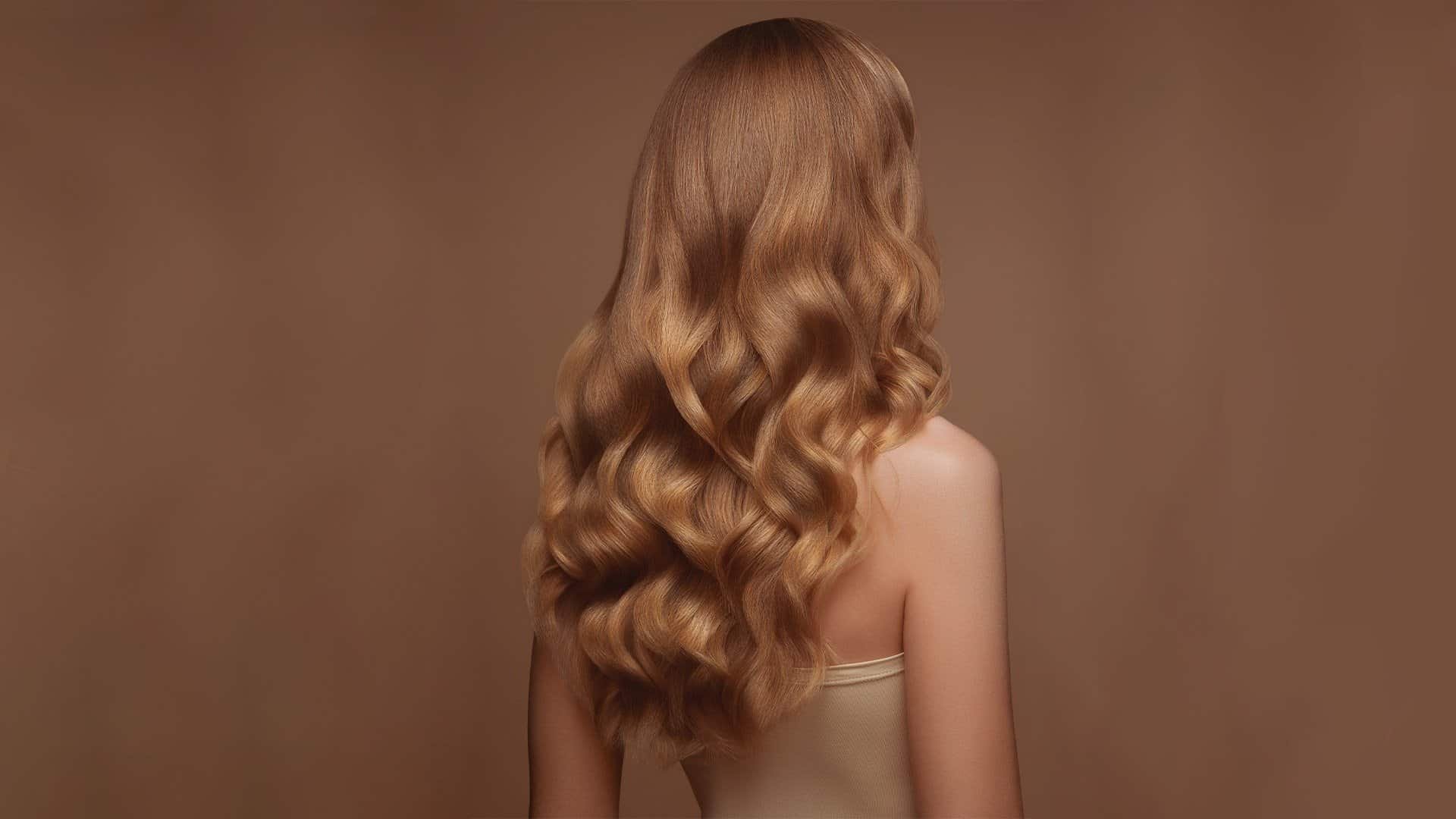 If you're seeking a mane makeover, there are plenty of hair color trends that can make your natural hue yesterday's news. However, finding the ideal hair color isn't so black and white since you'll need to consider which shade will look best with your skin tone and facial features. Not to mention, the hair-care maintenance for your new shade is important, so it's essential to choose wisely. If you're a blonde baddie, redhead, or brunette ready to spice things up, we can help. Ahead, we're sharing the 44 best hair colors for 2021, from red velvet to mocha to add pizzazz to your mane.
#1: HOLOGRAPHIC HAIR
Prismatic colors are one of the most popular hair color trends for 2021. If you're on the hunt for an eye-catching hue for your mane makeover, consider giving holographic hair a try. There are plenty of beautiful gemstone-inspired shades to get the look, from amethyst to moonstone. Visit our article, What Is Holographic Hair? Here's How To Get the Look, for more information.
#2: SILVER BLONDE HAIR
Silver blonde hair is officially the hair color of the year. It's an edgy take on the platinum trend that offers a cool-toned, holographic hue that's flattering on just about every skin tone. Click through to our article, How To Get a Silver Blonde Hair Color, for a step-by-step tutorial.
#3: ASHY BROWN HAIR
If you're a brunette looking for a way to add dimension to your strands, ash brown hair is a solid choice. This hue features a combination of brown and gray shades to create the ultimate cool-toned look. Head over to our article, How To Get Ash Brown Hair, to learn how.
#4: KALEIDOSCOPE HAIR
Instead of selecting one hair color to flaunt, kaleidoscope hair gives you free rein to rock various pastel shades. This rainbow hair-inspired trend is all about covering your entire head with color and blending each shade for a prismatic look. Hop on the bandwagon with the help of our article, How To Get Kaleidoscope Hair.
#5: TWILIGHT HAIR
If highlights are your forte, then you'll want to add twilight hair to your must-try list. While this trend has nothing to do with vampires, it involves adding a combination of babylights and balayage highlights to brown hair for a dimensional, low-maintenance golden brown hue. Check out our article, Twilighting Is Set To Be One of 2020's Biggest Hair Color Trends, to get the 4-1-1.
#6: ROSE BLONDE HAIR
In case you missed it, rose blonde hair has become one of the most popular hair colors for 2021. It sports a super-light base with pink pastel hair that's sure to turn heads. Not to mention, it's also a smart pick for those who want to rock a tint of color without going full-on jewel-toned.
#7: DULCE DE LECHE HAIR
Gone are the days of going fully blonde to lighten up your locks. Dulce de leche hair allows you to rock a warm-toned brown base with caramel blonde balayage highlights throughout to create stunning dimension. We also dig that it's customizable based on your desired hues.
#8: PEEK-A-BOO HAIR COLOR
No rule says that you can't have fun with hair color without keeping your strands office appropriate. That's why peek-a-boo hair is one of the best hair colors for 2021. The trend keeps your top layer of hair its natural color while hiding a colorful hue underneath—hence the name. It's totally customizable, too. Not to mention, no one will see your colorful secret unless you choose to show it off.
#9: CHILI CHOCOLATE HAIR
Chili chocolate hair is a solid pick if you're looking to score an eye-catching mane. This trend involves using the balayage highlighting technique to add warm, red tones into a brown base. Since this hair color uses natural-looking red tones to highlight your strands, you won't have to worry about flaunting a super-bright look.
#10: CHOCOLATE MAUVE HAIR
Pastel hair is always on-trend, and chocolate mauve hair is leading the pack. This hair color uses the balayage technique to combine bleaching and pastel tints throughout your dark brown mane for a subtle look. In other words, it's perfect for beauty lovers that are looking to spice up their strands without the dramatics.
#11: ROSE BROWN HAIR
Metallic hair colors have become a top pick in the beauty world, and rose brown hair is the latest trend that has been getting major attention. This gorgeous hue features a brown base with rose gold tints throughout for the right amount of dimension. We also dig that it's a low maintenance color that complements both brunette and blonde manes perfectly. Click through to our article, How To Get a Rose Brown Hair Color, for more information.
#12: DENIM BLUE HAIR
Aqua hair was so last year, but that doesn't mean blue strands don't have a place in 2021. This year it's all about a deeper, darker blue—you know, like your favorite wash of skinny jeans. Since denim blue hair is ultra-pigmented, it can require quite a bit of maintenance. Click through to our article, What's The Deal with Denim Hair? Here's How To Get The Look, for a step-by-step tutorial.
#13: MAGENTA HAIR
If you love to take your style cues from social media, magenta hair is the trendy hair color of the moment. This gemstone-inspired hair color flaunts a pink-meets-purple hue that can be customized to suit all skin tones. If you want a mane that demands attention, head over to our article, How to Get Magenta Hair.
#14: PUMPKIN SPICE HAIR
Coffee-inspired hair color trends have become a hot topic in the beauty world, and pumpkin spice hair is one of our favorites. This trendy hue features a warm brown hair color with red and copper undertones that emulate fall leaves. You can also customize this shade to flatter your skin tone. Visit our article, Satisfy Your PSL Craving With a Pumpkin Spice Hair Color, to get the full scoop.
#15: DUSTY HAIR
Instead of relying on a bright hair color to make a statement, turn to a dusty subdued hue. It's perfect for minimalists who want to play with color without going too bold. If you think a less vibrant look is right up your alley, consider stocking up on the L'Oréal Paris Féria in Smokey Blue, Dusty Mauve, and Vintage Teal.
#16: ESPRESSO HAIR
If you love the idea of sharing your obsession for coffee with your mane, espresso hair is a no-brainer for your mane. This coffee-colored hue combines notes of brown and black to create a cool-toned masterpiece. It also looks fabulous on darker skin tones—and don't even get us started on how it looks when paired with green eyes. Check out our article, How To Get an Espresso Hair Color, to get the 4-1-1.
#17: JET BLACK HAIR
There's no better way to score an intense, dark hair color than with jet black hair. This versatile ever-so-slightly bluish-black hue pairs well with darker skin tones—but if you have paler skin and are looking to really make a statement, it can look equally as stunning. If you want to give this color a go, check out our article, How To Get Jet Black Hair.
#18: JEWELED-TONE HAIR
We've loved the pastel shades of the past, so it only makes sense that we'd adore the jeweled-toned hair for the future. Think: Color melting with quartz pink and sapphire blue to create one-of-a-kind tresses. Click through to our article, How To Get a Jewel-Toned Hair Color to transform your strands.
#19: BURNT ORANGE HAIR
It's no secret that burnt orange has been having quite a color moment in the world of beauty, which is why it should come as no surprise that it's on our list of best hair colors for 2021. This rusty, deep orange shade can be customized with varying notes of red, copper, bright orange, and terracotta to bring the dimensional color to life. Read our article, How To Get Burnt Orange Hair, to score the shade.
#20: DARK ASH BLONDE HAIR
You don't have to test out the age-old theory that blondes have more fun with light strands. Dark ash blonde hair features a combination of dark blonde and light brown ashy tones. In turn, they leave you with plenty of dimension and a cool-toned twist. Visit our article, Dark Ash Blonde Hair Is The Hair Color You Need To Try This Fall, to try the trend.
#21: RED VELVET HAIR
If you want to step outside-of-the-box with your hair color in 2021, it's only right that we put red velvet hair on your radar. A far cry from the typical red hair color you're used to, this daring trend combines red, violet, burgundy, and maroon tones to deliver dimension. While most red hair colors are only reserved for specific skin tones, this shade can be customized to suit warm or cool undertones. Check out our article, Delicious Hair Color? Red Velvet Hair Is Exactly That to spice up your strands.
#22: SUN-KISSED AUBURN HAIR
There's no need to limit your options with a solo shade when you could choose from the best hair colors that offer a blend of hues. This is where sun-kissed auburn hair comes into play. This beautiful hue features a blend of blonde, brunette, and red tones for a multi-tonal look you'll love. Click through to our article, How To Get a Sun-Kissed Auburn Hair Color, to get more details.
#23: BLONDE ROAST HAIR
Bronde hair isn't going anywhere—and the same goes for blonde roast hair. The two-toned color perfectly blends blonde and brunette hues to give you natural-looking hair color. Click through to our article, Warm Up with a Blonde Roast Hair Color this Winter, for more information.
#24: CHOCOLATE LILAC HAIR
In case you haven't heard, purple happens to be one of the most popular hair color trends at the moment. So, it's no surprise that chocolate lilac hair has been leading the pack. This hue features a chocolate base laced with gorgeous, lilac balayage highlights throughout. Get the 4-1-1 in our article, Satisfy Your Sweet Tooth with Chocolate Lilac Hair.
#25: CHAMPAGNE BLONDE HAIR
If you want to stay true to your blonde hue while adding a subtle twist into the mix, champagne blonde hair will suit your fancy. This rosy, golden blonde hue has notes of cool pink tones that add a playful touch to your mane. Visit our article, Pass The Bubbly, Please: Here's How To Get Champagne Blonde Hair, to learn how to rock the look like a pro.
#26: NUDE HAIR
With the immense popularity of nude makeup, it only makes sense that nude hair would become a trend too. Think of this hair color as the ultimate neutral shade that's often associated with the look of a natural blonde.
#27: PLATINUM BLONDE HAIR
We're calling it: Platinum blonde hair will continue to reign supreme in the hair color word. This metal-inspired shade has become a hit with YouTubers and Tik Tokers alike, so expect to see it all over in 2021. You can keep platinum blonde hair extremely well-maintained by booking regular appointments with your colorist, or let it grow out to show a little root action—both are fashionably acceptable right now.
#28. SILVER PURPLE HAIR
Blending two shades into one hue (a.k.a a hybrid hair color) has become one of the most popular hair color trends, with silver purple hair gaining major traction in the beauty world. This chic number combines shimmery tints of silver with beautiful notes of purple to create a hair color that's chic and daring with tons of personality. Click through to our article, Silver Purple Hair Is The Perfect Hybrid Hue, to give the trend a try.
#29: CINNAMON HAIR
If you're a brown-haired baddie that's looking to add warmth to your strands, cinnamon hair makes for a cool option. This trendy color features a brunette base mixed with milky chocolate, ginger, and red highlights. In turn, you'll flaunt a hue that perfectly mimics one of our favorite spices.
#30: BABY BLONDE HAIR
For those who love to flaunt classic hair hues, baby blonde hair is a fashionable way to stay true to your style. This shade is a super-light hue that's almost platinum with a touch of warmth throughout that adds dimension into the mix. Check our article, Why Baby Blonde Hair Is One of The Prettiest Hair Color Trends, to get the scoop.
#31: STRAWBERRY BLONDE HAIR
You don't need to decide between red and blonde hair since strawberry blonde hair makes the choice oh-so easy. Strawberry blonde is the perfect option for anyone who's indecisive but still wants pretty new tresses, because it incorporates brown, auburn, and blonde into one hue.
#32: MOCHA HAIR
Caffeine-inspired hair has made quite the name for itself in the hair color world, and mocha hair is the newest shade in the family. This hair color consists of a rich, medium-to-deep brown base that can be blended with highlights and lowlights to help you score pretty dimension.
#33: MUSHROOM HAIR
Mushroom hair made its debut back in 2018—and it's still going strong. We also love that there are versions of this ashy hair color for both blondes and brunettes. Check out our article, How to Rock the Mushroom Brown Hair Color Trend, to learn how to get the brunette version.
#34: BLACKBERRY HAIR
If you love the idea of adding a pop of color into your mane without going all out, blackberry hair is a reliable option. This hair color involves a black base complete with purple balayage highlights that creates a seamless, dimensional look. Here's How to Get a Beautiful Blackberry Hair Color.
#35: MONEY PIECE
Sometimes, highlights are all you need to switch things up on the hair color front. That's why we're seriously smitten with the money piece hair color trend. This look is all about hand-painting face-framing highlights from the roots to ends to brighten up your beauty look. All you have to do is select a hue that's two to three shades lighter than your hair color to score contrast and dimension. Give the trend a try with the help of our article, The Money Piece Highlighting Technique Makes You Look Like a Million Bucks.
#36: TOFFEE HAIR
It's always a good idea to give your mane a stylish treat and toffee hair fits the bill. This hair color features a brown base with a mix of varying caramel highlights that add dimension to your strands. It also comes in two variations— toffee brown hair and toffee blonde hair—which is something we can totally get behind. Check out this super-sweet shade with our article, Sweeten Up The Holiday Season With a Toffee Hair Color.
#37: STEEL GRAY HAIR
Gray hair has been big for quite a while now, and it's sticking around for 2021. Yup, the days of avoiding gray hair are officially behind us. Get in on this popular hair color with our article, Go Gray the Most Stylish Way Possible with Steel Gray Hair.
#38: SNOW HAIR
Platinum blonde hair may be your light hue of choice, but snow hair is the remix you never knew you needed. This blonde hair color has blue undertones that allow it to really be as white as snow—talk about the perfect winter hair color. Be sure to consult with your colorist to bring the desired shade to life.
#39. MIDNIGHT BLUE HAIR
If you're looking to take a break from bright and bold colors in 2021, we have a feeling that midnight blue hair will suit your needs. This dark, sultry shade offers varying degrees of deep blue hues that are reminiscent of the night sky. Step into the world of darkness with our article, How To Get Midnight Blue Hair.
#40: CORAL HAIR
Coral hair is one of the trendiest colors for this year—and you can expect this shade to gain major traction in 2021. It's a stylish way to take a walk on the bright side and add a fun, playful twist to your mane. Opt for an all-over color, peek-a-boo hair, or highlights—it's all up to you.
#41: CHOCOLATE CHERRY RED HAIR
A chocolate cherry red hair color is the perfect way to rock a red mane without committing to a fire-engine red shade. This hue has a deep, cherry red base complemented by rich chocolate hues blended throughout your mane. You can also choose from a vibrant finish or a muted tone.
#42: BURGUNDY BROWN HAIR
Like we mentioned, subtle hair color is en vogue for 2021. Burgundy brown hair is another stylish option that blends deep reds with dark brown hues, leaving you with stunning dimension. Learn How To Get a Burgundy Brown Hair to change things up in the hair color department.
#43: PASTEL PINK HAIR
Pink hair isn't just for Breast Cancer Awareness Month. Pastel pink hair works in your favor to give your mane a soft-colored makeover with a playful and vibrant touch. Choose from light pink, soft rose, or deep pink shades to pair with your skin tone. Check out our article, Pretty In Pink: Learn How To Pull Off Pastel Pink Hair to liven up your locks.
#44: NEON HAIR COLOR
With so many bright hair color trends to try, it can be hard to nail the right hair color. Thankfully, you can make a chic statement with the help of neon hair color. This bright and daring trend is the perfect way to add unique flair to your strands. Rock the trend temporarily by using the L'Oréal Paris Hair Makeup Temporary 1-Day Hair Color in Neon Green, Neon Pink, and Neon Yellow.
HOW TO TAKE CARE OF COLOR-TREATED HAIR
Now that you're working with color-treated strands, it's important to keep your hair in tip-top shape. Consider adding our four tips below to your hair-care routine.
TIP #1: USE A SHAMPOO AND CONDITIONER DESIGNED FOR COLOR-TREATED HAIR
One of the first things you should do is revamp your hair-care regimen. Swap out your go-to shower essentials for a color-treated hair-care system. The L'Oréal Paris EverPure Repair & Defend Shampoo and L'Oréal Paris EverPure Repair and Defend Conditioner are formulated to preserve your color and mend damaged, processed hair fibers.
TIP #2: SWAP IN A HAIR MASK ONCE OR TWICE A WEEK
Now that we have your hair-care system on the top of mind, you should top it off with a hair mask to show your strands some extra love. Once or twice a week, use the L'Oréal Paris EverPure Remedy Balm in place of your conditioner. Leave it on for three to five minutes, then rinse.
TIP #3: GIVE IN TO YOUR NATURAL TEXTURE
Many of these trendy hair colors add serious dimension to your strands—so don't be afraid to rock your natural curls or waves. Put your heat tools on ice and let your hair air dry every once in a while with a heat-free styling product. Apply a dollop of the L'Oréal Paris Advanced Hairstyle CURVE IT Elastic Curl Mousse to towel-dried strands. Scrunch and allow our mane to air dry to score soft and bouncy curls.
TIP #4: ALWAYS USE HEAT PROTECTANT WITH HOT TOOLS
Some hairstyles naturally call for the use of your heat-styling tools. However, you should always take the proper steps to protect your strands from the heat by using a heat protectant. The L'Oréal Paris Advanced Hairstyle SLEEK IT Iron Straight Heatspray provides 450-degree heat protection, calms frizz, and seals in shine.
Next: Embrace Your Roots! Here's How to Get a Lived-In Hair Color.
Discover more tips & tricks
Keep your skin happy
See all articles
Shop Featured Hair Care products
Discover More