all hair types
Finding the Best Shampoo for Gray or White Hair
August 07, 2020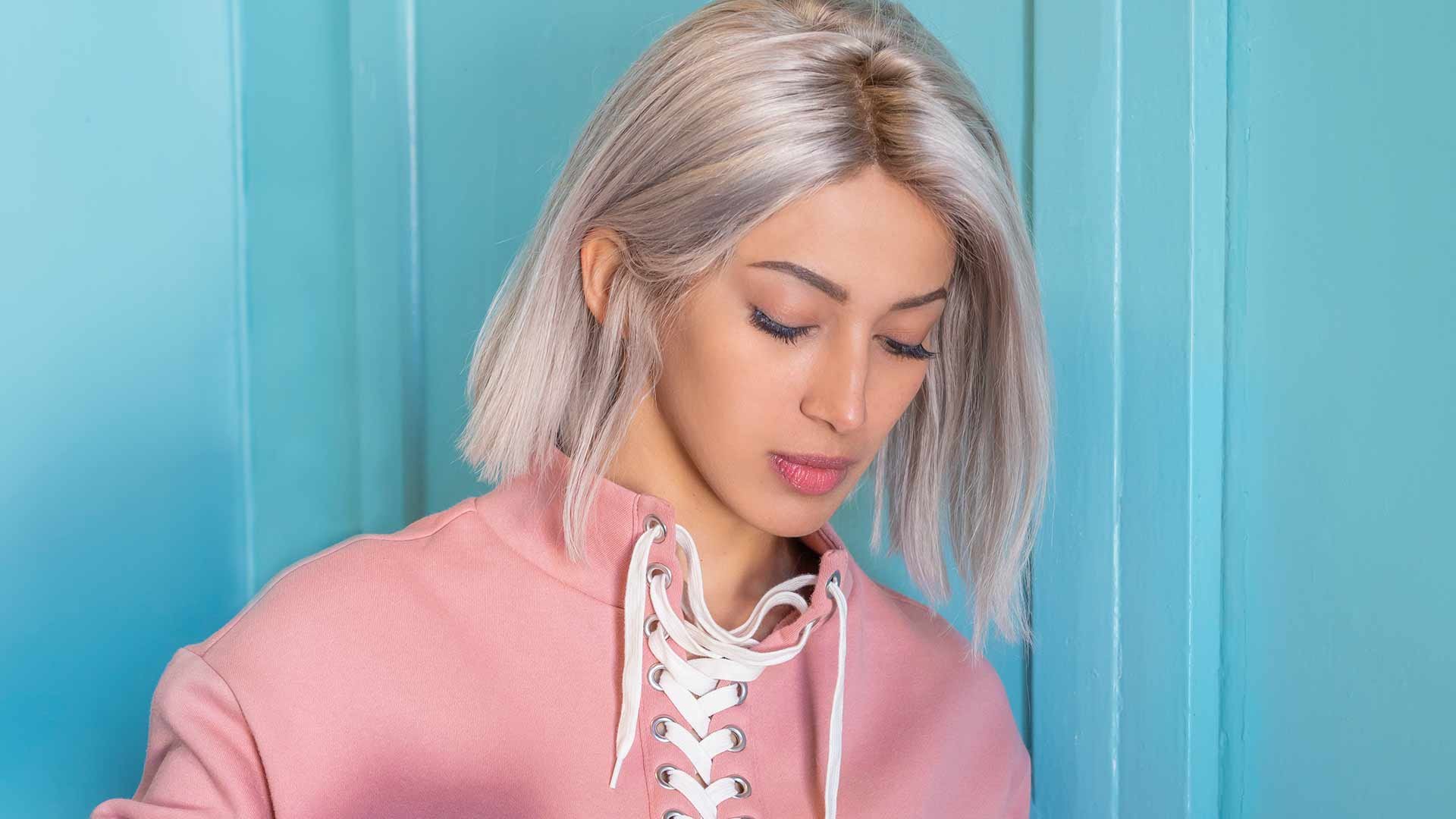 It isn't news that using a shampoo for your specific hair type can make all the difference in how your mane looks and feels. And using the right shampoo becomes even more essential when dealing with natural or color-treated gray hair. As you age, you'll likely notice various changes in your hair's appearance ranging from color, thickness, and shine. So to keep your strands healthy, you'll need to upgrade your mane routine. The same also holds true for hair that's been colored, which will require extra nourishment to keep it strong and shiny. To help you ensure that you've got the right products in your arsenal, we're sharing details on our product picks for the best shampoo to use on natural and color-treated gray or white hair.
Our Best Shampoos For Gray Or White Hair
As you age, you may notice that your natural gray or white hair tends to get pretty dry. That's because the oil glands in your scalp are becoming less active, meaning less oil will be produced. So to keep your strands hydrated and moisturized, reach for the L'Oréal Paris Elvive Extraordinary Oil Shampoo. Formulated with castor oil, this shampoo works to deeply nourish and transform dry, lifeless hair into soft and healthy-looking strands in just one wash.
If your hair isn't naturally gray or white, the dyeing process can also be super drying, meaning a color-safe moisturizing shampoo will be your best bet. Reach for the L'Oréal Paris EverPure Moisture Shampoo, formulated with rosemary to deeply replenish parched strands, giving it softness and luminous shine. This shampoo also has no salts or surfactants (which strip color and damages strands) so your color will be safe for weeks.
For a deep clean, use a shampoo that will work to cleanse the scalp of dirt and product build-up. This shampoo contains menthol and neem leaf extract, which help purify and cleanse the scalp without stripping your hair color. It's also formulated with vegan ingredients which are great for working on fragile natural gray hair.
Editor's Tip: Make sure you follow up with the L'Oréal Paris Everpure Sulfate-Free Scalp Care + Detox Conditioner to complete your hair care routine. Together, this duo will help keep your mane looking healthy and feeling soft.
If you have natural curly gray or white hair, look no further than this hydrating shampoo. Its sulfate-free formula contains coconut oil and quenches the strands for soft, manageable, hydrated curls that aren't frizzy or weighed down.
We recommend using a purple shampoo since silvery strands can get brassy. If you notice your colored gray or white hair starting to turn orange or yellow, swap out your regular shampoo for this one instead. It's a sulfate-free purple shampoo formulated to hydrate and neutralize brassy tones in silver hair.
You can also use the L'Oréal Paris Elvive 8 Second Wonder Water Lamellar Hair Treatment right after shampooing for an extra boost. This rinse-out liquid treatment will help revive dry and dull hair, leaving it feeling silky and shiny in just seconds, thanks to its exclusive lamellar technology.
Photo Credit: iStock
Discover more tips & tricks
Keep your skin happy
See all articles
Shop Featured products
Discover More