color treated hair
Is Blue Shampoo Right For Your Hair?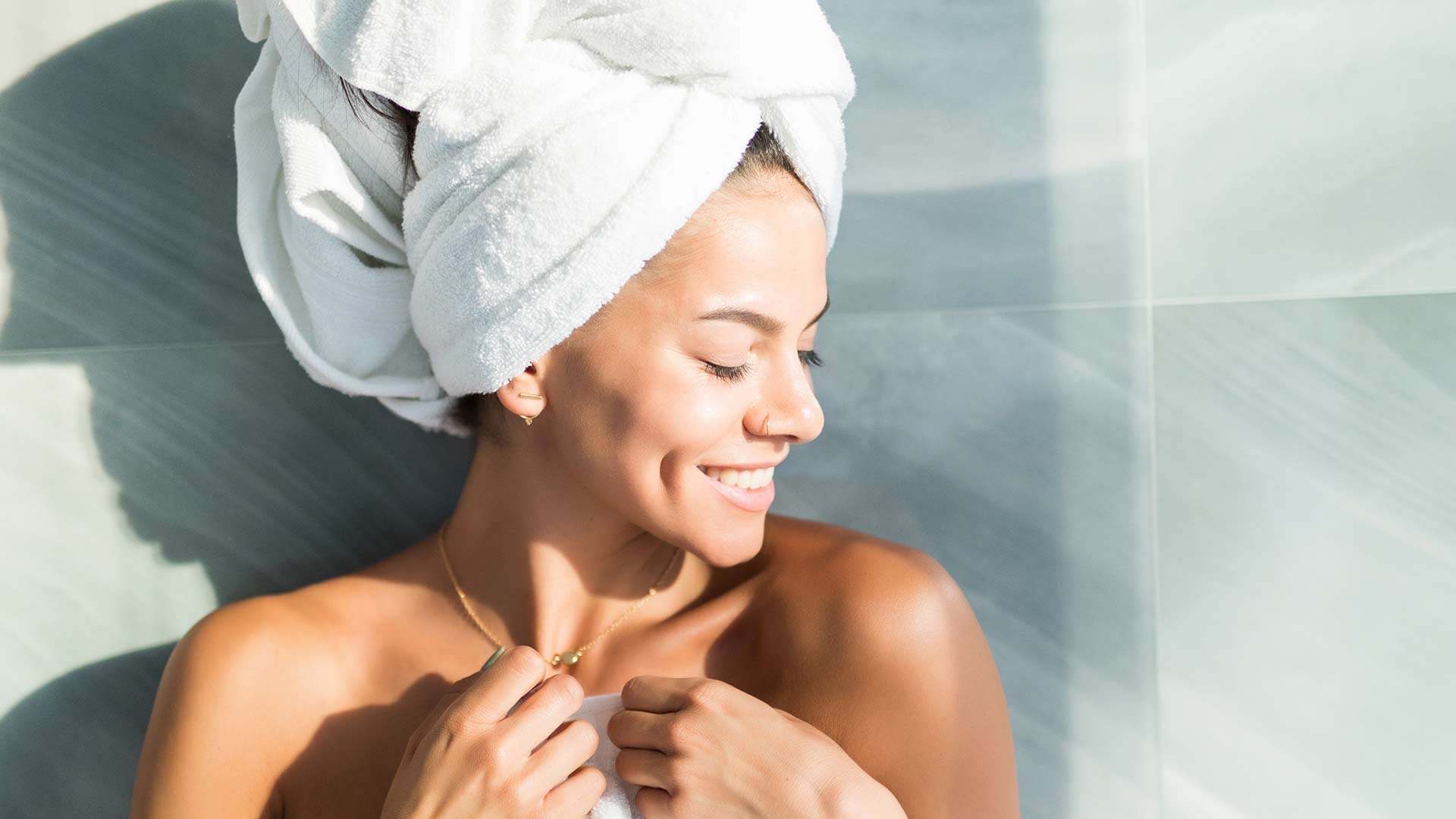 By the end of our recent unprecedented year you were probably well-versed in many things hair care, especially shampoo. You've heard of moisturizing shampoo, color-protecting shampoo, purple shampoo, and maybe even carbonic acid shampoo. But there's another type of shampoo that may not be completely on your radar that could do wonders for your hair: blue shampoo. That's right, blue shampoo exists, too and it can have real beauty benefits for all the brunettes out there. It won't turn your strands blue (we've got amazing blue hair dye for that) but it can keep them looking shiny and vibrant. So keep reading to learn more about blue shampoo, including which hair it's best suited for and how to incorporate it into your own hair care routine.
WHAT IS BLUE SHAMPOO?
Just like purple shampoo, blue shampoo is formulated to bust brassiness in color-treated hair. But where purple shampoo is intended to be used by blondes (it's also a common shampoo for gray hair), blue shampoo is better suited for brassy brunettes. Specifically, blue shampoo should be used on brunette hair that has been lightened or highlighted. When used on lightened brunette locks, blue shampoo—which is actually blue in color—deposits blue-toned pigments onto your hair to help neutralize brassy tones.
It's common for color-treated hair to gradually become brassy, with unwanted red and orange undertones developing—even if you prefer a cool-toned color. Since blue is opposite orange on the color wheel (think back to those elementary school days), it can counterbalance the hue. If you're a brunette and you still have virgin hair, you can also benefit from using a blue shampoo every once in a while. It can help make your virgin strands appear shinier, but you'll want to limit your usage to just two to three times per week. Colored brunettes should stick to the same rule, swapping in a blue shampoo a few times every week.
HOW TO USE BLUE SHAMPOO
Interested in using blue shampoo, but not exactly sure how? Follow these steps to easily incorporate blue shampoo into your hair care routine.
STEP 1: WET AND CLEANSE NORMALLY
While you won't be using blue shampoo as frequently as you do your regular shampoo, the process is just about the same. One key difference to note: with a regular shampoo you generally want to try and concentrate the product only on your scalp and roots, but with blue shampoo it's best to apply the blue shampoo from root to tip. This is because you want the blue pigments to work on all of your hair equally, otherwise, you might be left with brassy spots in some places and not others.
STEP 2: FOLLOW WITH CONDITIONER
Whatever your hair type is, you should never skip conditioner—and this is especially true if you have color-treated hair. To help keep your color looking its very best, we recommend reaching for a deep conditioner. Try the L'Oréal Paris Elvive Extraordinary Oil Rapid Reviver Deep Conditioner, which works in just one minute. Yep, 60 seconds and you're done!
STEP 3: TREAT YOUR HAIR TO A LEAVE-IN TREATMENT
After you hop out of the shower, apply a leave-in hair oil or serum, such as the L'Oréal Paris Elvive Extraordinary Oil Treatment, to your damp strands. A little goes a long way here, so just dispense a dime-sized amount into your hands and apply it to the lengths and ends of your hair. If you plan to reach for your blow dryer, be sure to use a heat protectant first, like L'Oréal Paris Advanced Hairstyle SLEEK IT Iron Straight Heatspray, or the L'Oréal Paris Elvive Dream Lengths Heat-Slayer Pre-Iron Spray Leave-In, spritzing onto your hair in sections to protect your color-treated strands.
Photo: iStock
Discover more tips & tricks
Keep your skin happy
See all articles
Shop Featured Hair Care products
Discover More