all hair types
This Is Why You Should Pre-Poo (And What You Should Use)
March 27, 2020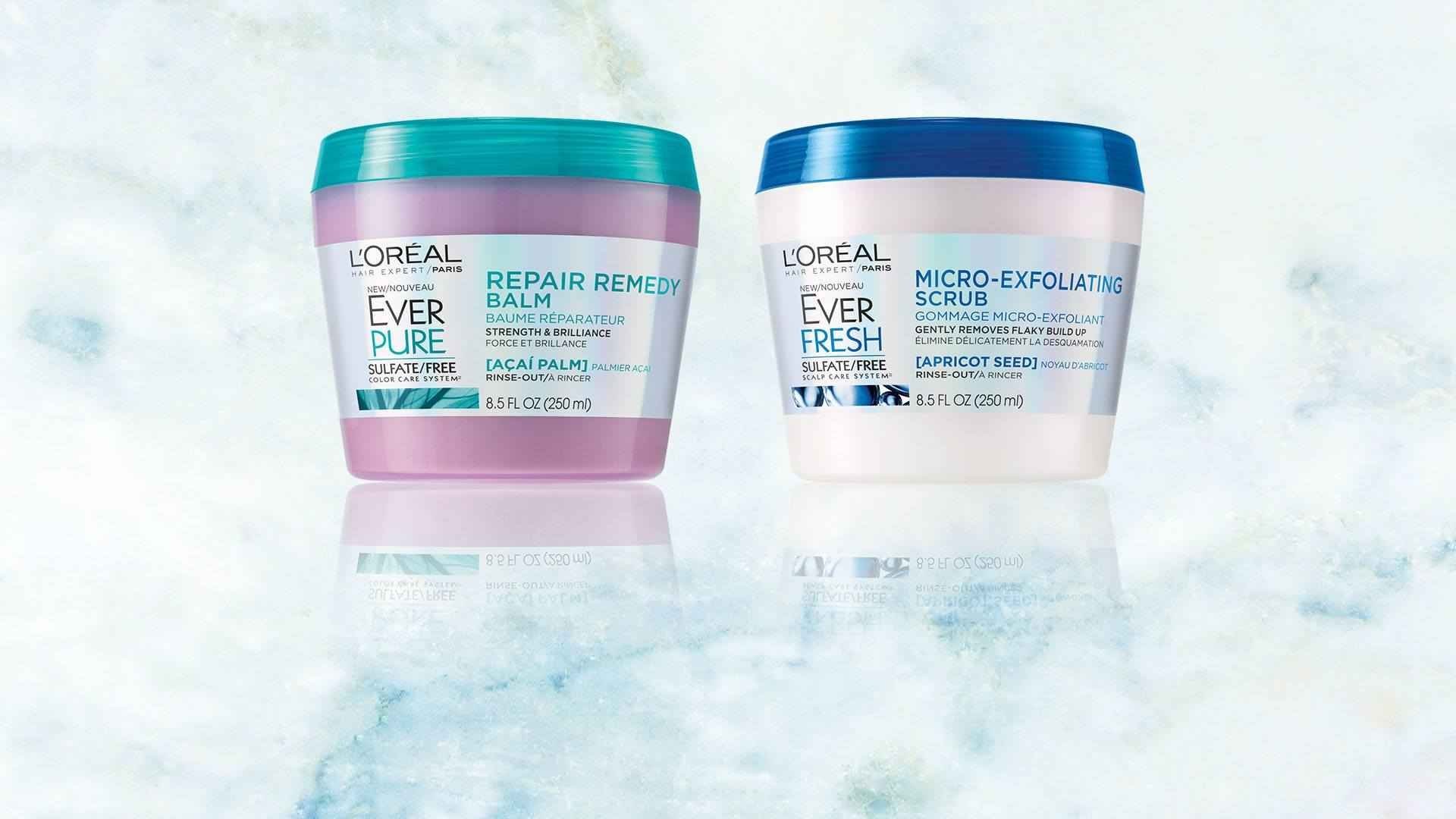 When you're working with natural hair or damaged hair, the number one goal is to restore and maintain a healthy-looking mane. While you may rely on various hair care products to tackle your needs, it's common to find that your strands could use a little more love. And if you've been searching for the perfect remedy, you may have come across pre poos, otherwise known as pre-shampoo products. Pre-poo treatments are recognized for providing hair with many benefits, so it's no surprise that they have become a trending beauty essential. With that being said, we're here to give you the scoop on all things pre-poo, including sharing products you can use to give your strands a pre-shampoo treat.
WHAT IS A PRE-POO TREATMENT?
As the name suggests, a pre-shampoo treatment is applied to hair before shampooing. Pre-shampoo hair treatments can come in any number of formulations, including butters, conditioners, hair masks, and hair oils. Depending on the particular product's instructions, they are applied either to dry or wet hair before you cleanse with your normal shampoo and conditioner combo.
WHAT DOES PRE-POO DO FOR HAIR?
Now that you know what pre-poo treatments are, it's time to explore why they can be so great for your hair. You may know that some hair types, like natural hair, are very fragile. And when it comes down to the wash process, breakage can become a factor due to consistent rubbing and massaging. With a pre-poo, your strands are given an additional layer of moisture that can provide some extra protection.
Depending on the product you use, they also help to detangle your strands before you start cleansing your mane, minimizing the risk of breakage. Not to mention, there are pre-poo products that can help to remove excess styling products, dirt, and oil that can build up on your roots. Sounds like a must, right?
WHO SHOULD USE A PRE-SHAMPOO TREATMENT?
Contrary to popular belief, natural hair isn't the only hair type that can benefit from pre-poo treatments. Whether you're working with color-treated strands, damaged hair, or just looking to give your mane more moisture, pre-poos can help rejuvenate your strands. Keep in mind, you'll want to look for a pre-shampoo treatment that suits your needs, whether that's helping manage frizzy hair, exfoliating buildup on your roots, or providing moisture.
WHAT TO USE TO PRE-POO
One of the best ways to prepare your hair for the pre-poo process is to make sure that you're using the right formula. You have a number of options, from products specifically meant to be used as pre-shampoo treatments to shower staples you can repurpose.
1. Conditioner. Since moisture is a top priority, it's smart to use a product that focuses on just that. This is where using a conditioner before shampoo comes into play! We all love that conditioner helps to smooth hair and seal in moisture, and it doesn't necessarily have to come last in your hair care routine. You can repurpose conditioner as a pre-poo treatment. Apply a hydrating conditioner to wet strands and leave on for 10 to 15 minutes. Afterward, rinse, then shampoo and condition (again) as usual.
2. Hair mask. Another moisturizing must-have, if you prefer to use a hair mask, the L'Oréal Paris EverPure Repair Remedy Balm is a great pre-poo option. Formulated with acai palm and an antioxidant complex, this mask deeply penetrates strands to promote stronger and healthier hair. It also provides an extra conditioning layer, smooths out knots and tangles, and tames frizzy hair for a seamless cleansing process. To use, apply a dollop to dry strands and distribute evenly from root to ends. Cover your hair with a plastic cap and leave on for 10-15 minutes. Rinse and follow up with the L'Oréal Paris EverPure Repair & Defend Shampoo and L'Oréal Paris Hair EverPure Repair and Defend Conditioner.
3. Scalp scrub. Working with an itchy and flaky scalp? You may want to take your hair care game up a notch with the help of the L'Oréal Paris EverFresh Micro-Exfoliating Scrub. Formulated with apricot seeds, this scrub gently exfoliates and promotes a healthy-looking scalp. To use, wet hair and apply to scalp, then massage onto scalp and throughout hair. Next, reach for a gentle shampoo that combats dandruff, like the L'Oréal Paris EverFresh Antidandruff Shampoo.
4. Oil treatment. Another type of pre-shampoo treatment that works wonders, especially for fighting frizz, is an oil-based formula, just remember that when using any oil-based hair products, even rinse-out ones, a little bit goes a long way! If frizz is a constant issue for you, pair your oil treatment with a shampoo and conditioner system formulated to fight against humidity and provide long-lasting frizz control. We love the L'Oréal Paris EverPure Frizz-Defy Shampoo and the L'Oréal Paris EverPure Frizz-Defy Conditioner.
HOW TO PRE-POO YOUR HAIR
It's time for the reason that you're here—learning how to add a pre-poo treatment to your hair care routine. Follow our step-by-step tutorial to master this hair care trend in no time.
STEP #1: REACH FOR YOUR PRE-POO TREATMENT
Depending on which pre-poo treatment you choose, apply the product to your strands as its meant to be used. As for whether you should pre-poo dry or wet hair, that will also vary based on the treatment you pick. If you're using conditioner, you'll need to wet your strands to reap all of the benefits. With certain hair masks, dry strands are A-OK to start with.
Once your hair is coated, you'll need to let the pre-poo sit on your hair. How long should you pre-poo for? After 10-15 minutes, depending on the product, you'll normally be ready to rinse your strands and move onto the next step.
STEP #2: PICK A NOURISHING SHAMPOO AND CONDITIONER
As we mentioned above, a pre-shampoo treatment works wonders to give your mane the TLC it needs. Follow up with a coordinating shampoo and conditioner, picking ones that match the treatment you chose.
STEP #3: MAKE LEAVE-IN CONDITIONER YOUR BFF
Once your hair is freshly washed, you'll want to use a leave-in conditioner. After all, the more moisture, the better. Pop open the L'Oréal Paris EverStrong Break Proof Lotion, which is formulated with goji and can help strengthen fragile hair and protect it against breakage. Work a dime-sized amount evenly through your strands and style your hair as usual.
Next up: In the mood for more hair care tips? Head on over to our article, Our 21 Best Hair Care and Styling Tips For Every Hair Type.
{ "@context": "https://schema.org/", "@type": "WebPage", "speakable": { "@type": "SpeakableSpecification", "cssSelector": ["speakable-content"] }, "url": "https://www.lorealparisusa.com/beauty-magazine/hair-care/all-hair-types/pre-shampoo-treatment" }
Discover more tips & tricks
Keep your skin happy
See all articles
Shop Featured Hair Care products
Discover More
{ "@context": "http://schema.org", "@type": "BreadcrumbList", "itemListElement": [ { "@type":"ListItem", "position": 1, "item": { "@id": "/", "name": "Home" } } , { "@type":"ListItem", "position": 2, "item": { "@id": "https://www.lorealparisusa.com/beauty-magazine", "name": "Beauty Magazine" } } , { "@type":"ListItem", "position": 3, "item": { "@id": "https://www.lorealparisusa.com/beauty-magazine/hair-care", "name": "All Things Healthy Hair" } } , { "@type":"ListItem", "position": 4, "item": { "@id": "https://www.lorealparisusa.com/beauty-magazine/hair-care/all-hair-types", "name": "All Hair Types" } } , { "@type":"ListItem", "position": 5, "item": { "@id": "https://www.lorealparisusa.com/beauty-magazine/hair-care/all-hair-types/pre-shampoo-treatment", "name": "pre-shampoo-treatment" } } ] }