all hair types
The Best Shampoos For Oily Hair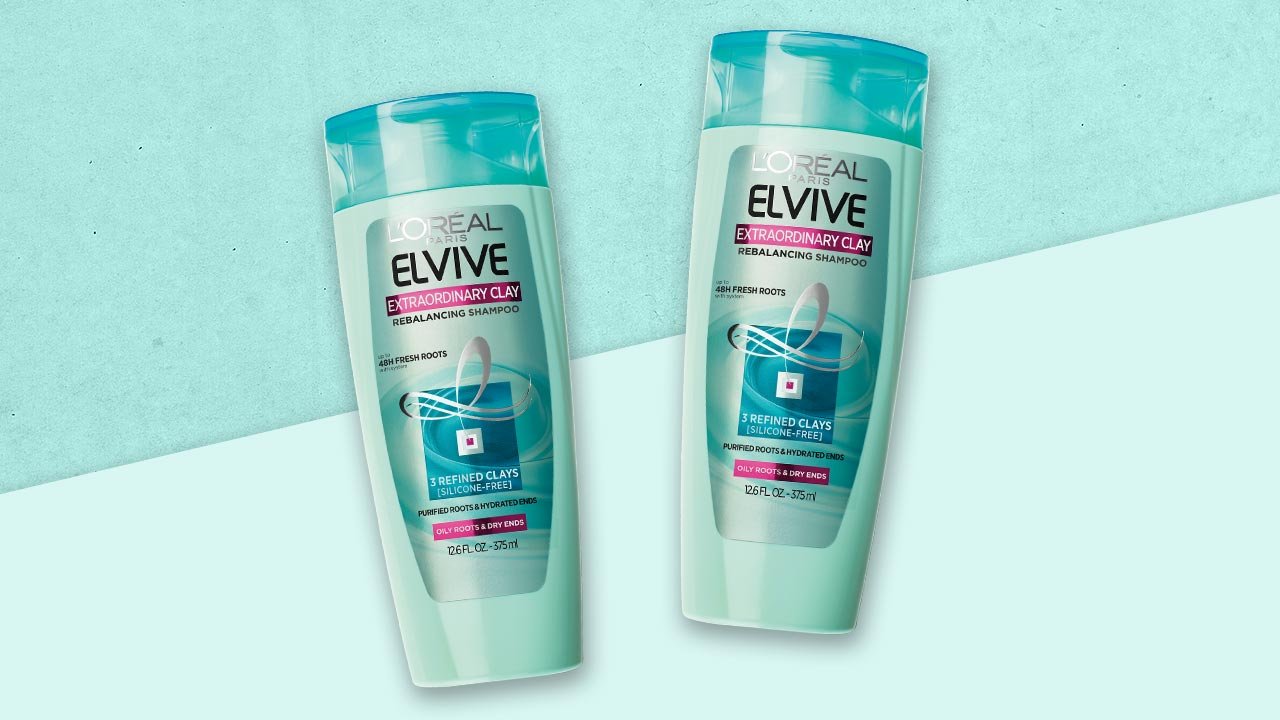 If you have greasy hair, you may already know that using the right shampoo is essential. Otherwise, you can wash your hair as many times as you want, but you might still end up with oily strands at the end of the day. Plus, it's important to note that your mane does need natural oils to stay hydrated and healthy, so you shouldn't completely strip your strands of oil. Instead, it's about finding the right hair care products, especially shampoo, to help you achieve a balance. Not sure what the best shampoo for oily hair is? Here, we're sharing our favorite shampoos to treat oily tresses, plus explaining how to incorporate them into your daily hair care routine.
How Often Should You Wash Oily Hair?
There's an old beauty myth that states that washing your hair less often can help it produce less oil and thus become less greasy. However, this isn't true. According to the American Academy of Dermatology (AAD), you should actually wash oily hair more frequently—not less. How often you wash your hair should directly correspond with how much oil your scalp produces. If your scalp is very oily, you may need to wash it as often as once a day. However, you shouldn't just reach for any old shampoo to do so. Instead, you'll want to use an option specially designed to treat and manage oily hair.
Our Best Shampoos For Oily Hair And Scalp
If you're using a shampoo with lots of moisturizing ingredients (meant for dry hair), it could leave you with locks that look extra oily. So be sure to reach for a formula that's designed for your hair type and concern. Check out a few of our favorite cleansing picks for oily hair below.
The key to handling oily strands like a pro is to always have your shower stocked with the right essentials. A fabulous place to start is with our best shampoo for an oily mane. This cleansing shampoo contains menthol and neem leaf extract that gives your hair and scalp a detox. In turn, it deeply purifies and cleanses the scalp of dirt, product build-up, and oil without stripping your hair or hair color (if you have color-treated strands). Apply the shampoo to wet strands, gently massaging it onto your scalp and hair, and rinse well.
Follow up with the coordinating conditioner, L'Oréal Paris EverPure Scalp Care + Detox Conditioner, to moisturize your hair. Coat your strands with the conditioner and let it sit for two to five minutes. Rinse thoroughly with lukewarm water.
We also love using a scalp scrub to help maintain a healthy, oil-free scalp. According to the National Center for Biotechnology Information (NCBI), the glands on the scalp produce oil that maintains the health of your skin (and therefore, hair). Unfortunately, when this oil builds up, your usual shampoo might not be able to clean it all away. So reach for an invigorating scalp scrub like this one. It's formulated to purify and exfoliate the scalp, removing dirt, excess oil, and product buildup while being gentle and safe on color-treated hair.
Editor's Tip: Start off by applying the detox scrub while your hair is wet, gently massage it into your scalp and rinse out. Then follow up with the aforementioned L'Oréal Paris EverPure Scalp Care + Detox shampoo and conditioner.
Clay is a powerful hair care ingredient for those with oily hair, as its minerals absorb high levels of substances such as greases and toxins, according to the Molecular Diversity Preservation International (MDPI). And this clay shampoo is formulated with three refined clays (bentonite, kaolin, and montmorillonite clay), which work to instantly purify oily roots while also keeping the lengths and ends of your hair hydrated for up to 48 hours. After shampooing, follow up with the L'Oréal Paris Elvive Extraordinary Clay Conditioner which helps to moisturize and keep your strands feeling soft. Apply the conditioner from mid-length to ends and let it sit on your hair for three to five minutes to allow the formula to absorb into your strands. Then rinse thoroughly with lukewarm water.
Dry shampoo, which is sometimes referred to as waterless shampoo, is a great hair-care product that revives greasy hair by absorbing oils for a refreshed look and feel. It's the perfect travel companion and an absolute holy grail when you're pressed for time. And not only does this pick work to get rid of excess oil within your hair, but it also works as a texturizing spray, adding body and volume to your strands. Start by shaking the can well and hold it six to eight inches away from your mane, then spray it directly onto your oily roots and lightly throughout the rest of your strands to absorb oil. Brush through your hair from roots to ends, and you're all set. The bonus: this dry shampoo won't leave behind any white residue on your tresses.
Photo Credit: Sarah Duvivier
Discover more tips & tricks
Keep your skin happy
See all articles
Shop Featured products
Discover More