skin care essentials
The Best Times of Day to Use Micellar Water
February 01, 2019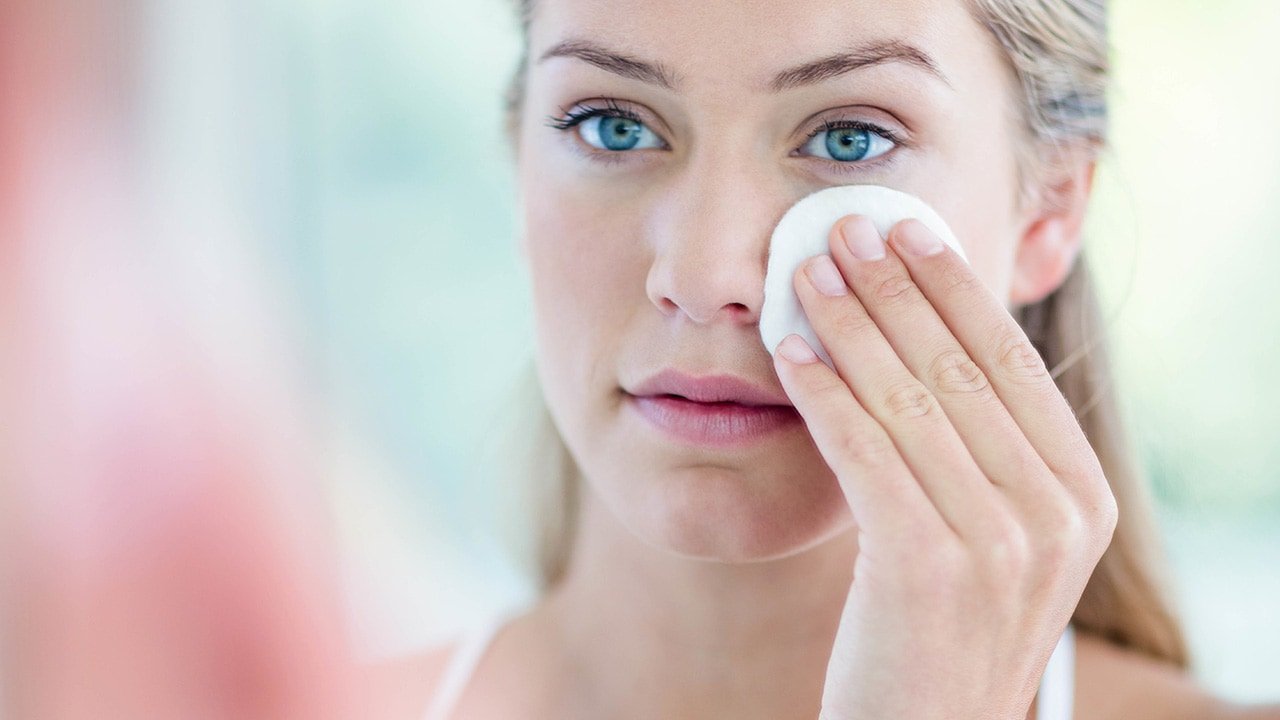 France has introduced us to a plentitude of great things, from berets to croissants. We're thankful for all of them, but perhaps most of all for micellar water. We're such fans of this French-favorite cleanser that we like to squeeze it into our daily skin care routines as much as possible. It's a gentle, multi-purpose product that's easy and quick to use. Micellar water is powered with tiny micelles—oil molecules—that act as a magnet to lift dirt, oil, and makeup residue up and away from the skin. There's no rinsing required, meaning you don't have to be near a sink to use it—making it ideal for all different times of day. If you're feeling the micellar water love, too and are on the search for more opportunities to use it, we have you covered. Here are our three micellar water options for you to try, along with the six best times of day to cleanse with micellar water.
FIND the best micellar water for you
Before getting started, it's important to find the right micellar water for your skin type. L'Oréal Paris offers three different micellar waters, and each one helps remove makeup and clean dirt and impurities from your face, eyes, and lips. Plus, they're free of oil, soaps, and alcohol. The L'Oréal Paris Micellar Cleansing Water Complete Cleanser for Normal to Dry Skin hydrates and soothes, the L'Oréal Paris Micellar Cleansing Water Complete Cleanser for Normal to Oily Skin purifies and mattifies, and the L'Oréal Paris Micellar Cleansing Water Complete Cleanser Waterproof – All Skin Types intensely purifies all skin types.
6 Times to Use Micellar Water
Once you have your micellar water match, consider breaking it out on these six occasions:
USE MICELLAR WATER…WHEN YOU WAKE UP
What better way to begin your day than with a fresh face? Before tackling the rest of your beauty routine, use micellar water to cleanse your skin and start fresh. Conveniently, not only will your skin be clean, but it will also be prepped for the rest of your skin care products. Remember, you always want to smooth moisturizers and serums onto a clean canvas—otherwise, you could be trapping impurities on your skin's surface.
USE MICELLAR WATER…POST-WORKOUT
After working out, you've likely worked up a serious sweat. But you won't quite be ready to head out of the gym and back into the real world until you've swept it all away. When you can't manage to find the time or place for a head to toe shower post-workout, just saturate a cotton pad with micellar water and swipe it across your complexion.
USE MICELLAR WATER…APRÉS-SUN
Similar to what happens when you workout, after spending time under the sun, you're sure to be a little sweaty. Often times, skin is also more sensitive than normal after prolonged sun exposure, so you'll want to avoid harsh facial cleansing methods. Enter: micellar water. Pack it in your beach bag for an easy cleanup—micellar waters are ideal for when you're on-the-go since there's no rinsing involved. It's also very gentle on skin, while also cleansing away dirt, debris, and sweat.
USE MICELLAR WATER…AFTER SWIMMING
Whether you choose to take a dip in a pool, lake, or ocean, you'll want to get clean afterward. Once you've thoroughly enjoyed floating and freestyle stroking, simply break out your micellar water and wash away any residue from your fun in the water.
USE MICELLAR WATER…MID-DAY
While micellar water is a prime pick for getting completely clean, it's also super-handy for more minor touchups. When your lipstick starts to bleed or your eyeliner smudges, use a cotton swab dipped in micellar water to remove mistakes and smears. You can easily refresh your makeup to ensure that your look will last the rest of the day.
USE MICELLAR WATER…BEFORE BED
Obviously, no "times to cleanse" list could be complete without mentioning the end of the day. Going about your daily life, the surface of your skin can end up covered in all sorts of impurities, pollutants, dirt, and oils. Before your head ever hits the pillow, you'll want to remove these impurities, as well as your makeup, to help ensure that you don't wake up to clogged pores. Trust us, you'll sleep more soundly knowing your complexion is clean!
For more tips on using micellar water, check out our article, 5 Micellar Water Hacks That Will Make Your Cleansing Routine Easier.
Discover more tips & tricks
Keep your skin happy
See all articles
Shop Featured Skin Care products
Discover More