skin care essentials
How to Use Micellar Water to Cleanse Your Skin This Summer
May 22, 2017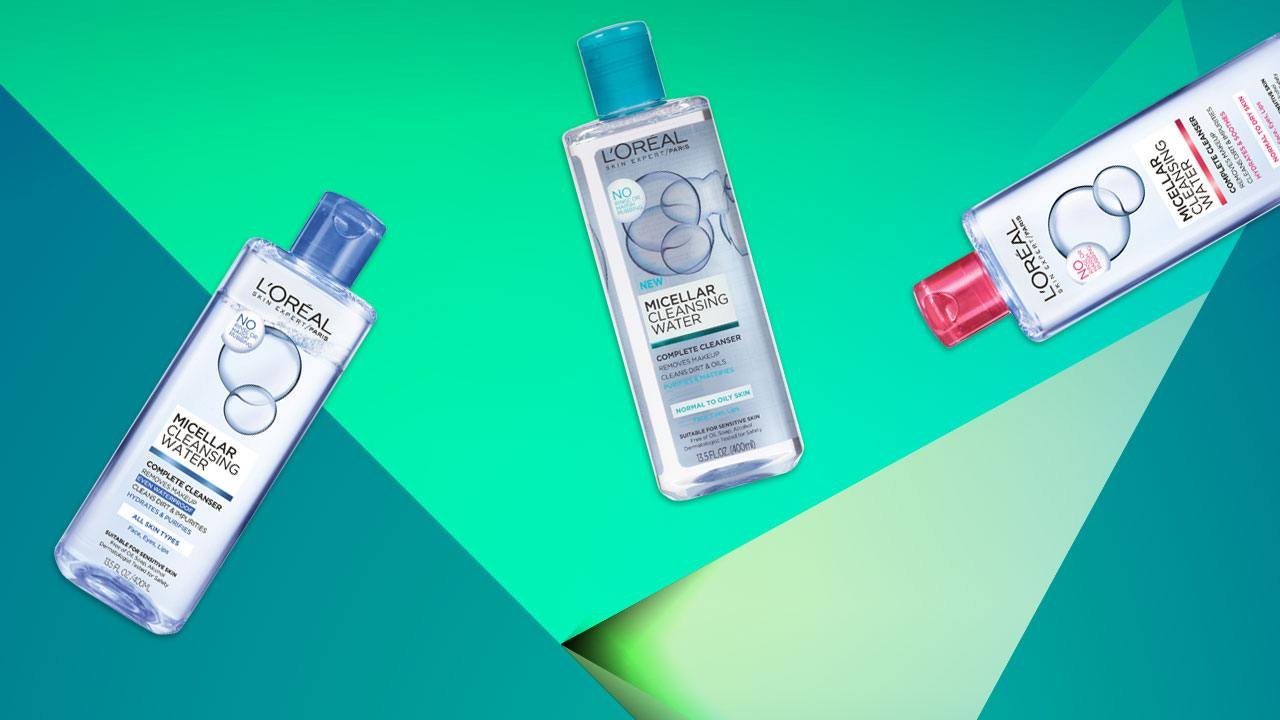 Summer is great for a lot of reasons—and if you're anything like us, then chances are you're big fans of spending quality time at the beach, enjoying outdoor happy hours with friends, and attending holiday BBQs. But depending on the climate in which you live, the warmer weather and humidity could make it a good idea to switch up your skin care routine. And with all that sweating you're going to be doing during the summer, it's a good idea to make cleansing morning and night a top priority in your skin care routine. One of the most convenient ways to cleanse—whether you're at home or traveling—is micellar water. Here, learn about the benefits of using micellar water and how to cleanse your skin with one this summer.
Micellar Water 101
Micellar water has been a French-favorite cleanser for years—and there's good reason that it's finally become popular across the globe. Micellar water is powered by tiny micelles—oil molecules—that act as a magnet to lift dirt, oil, and makeup residue up and away from the skin. There's no rinsing required, meaning you don't have to be near a sink to use it. That's why it's a great option to bring with you on vacation or to the gym. Just pack a bottle with you so you can cleanse on the go, even if you're not near a bathroom! Know you're going to get home late? Keep a bottle on your nightstand so that you can cleanse your skin before bed. When you sleep in your makeup, it can mix with the dirt and oil on your face, which can lead to clogged pores. That's why cleansing your skin at night is such an important skin care step.
How to Find Your Micellar Water Match
Now that you know all about how micellar water works, it's time to find the right one for your skin type and needs. Here are three options from L'Oréal Paris. Each one helps remove makeup and clean dirt and impurities from your face, eyes, and lips. Plus, they're free of oil, soaps, and alcohol. The L'Oréal Paris Micellar Cleansing Water Complete Cleanser for Normal to Dry Skin hydrates and soothes, the L'Oréal Paris Micellar Cleansing Water Complete Cleanser for Normal to Oily Skin purifies and mattifies, and the L'Oréal Paris Micellar Cleansing Water Complete Cleanser Waterproof – All Skin Types intensely purifies.
How to Cleanse with a Micellar Water
A major bonus for micellar water is that you can use it to cleanse your complexion anywhere, anytime. No water? No problem! If you need to cleanse on the go or from the comfort of your couch, you can do that with micellar water. And luckily, it's very easy to use. Below, three ways to use micellar water this summer.
1. Remove makeup and cleanse in one step. All you have to do is saturate a cotton pad with your L'Oréal Paris micellar water of choice. Start by wiping the pad across your face, moving it in small circles. For eye makeup removal, hold the pad over your closed eyes for a few seconds at a time before you start to sweep away the product. Keep moving the cotton pad in circular motions coming until your complexion looks clean. Toss your pad and you're good to go!
2. Double cleanse. You can also use micellar water as the first step in a double cleanse. Feel like you need a little extra something-something during the summer months? Follow the above tips for using micellar water, then use a rinse-off cleanser as the second step in your double cleansing routine.
3. Fix makeup goofs. Messed up your cat eye? Don't feel like you have to start your makeup look all over again. Instead, dip a cotton swab into a bottle of micellar water and use it to clean up any mistakes. That was easy!
Discover more tips & tricks
Keep your skin happy
See all articles
Shop Featured Skin Care products
Discover More