beauty looks
10 Beauty Uses for Cotton Swabs
September 13, 2019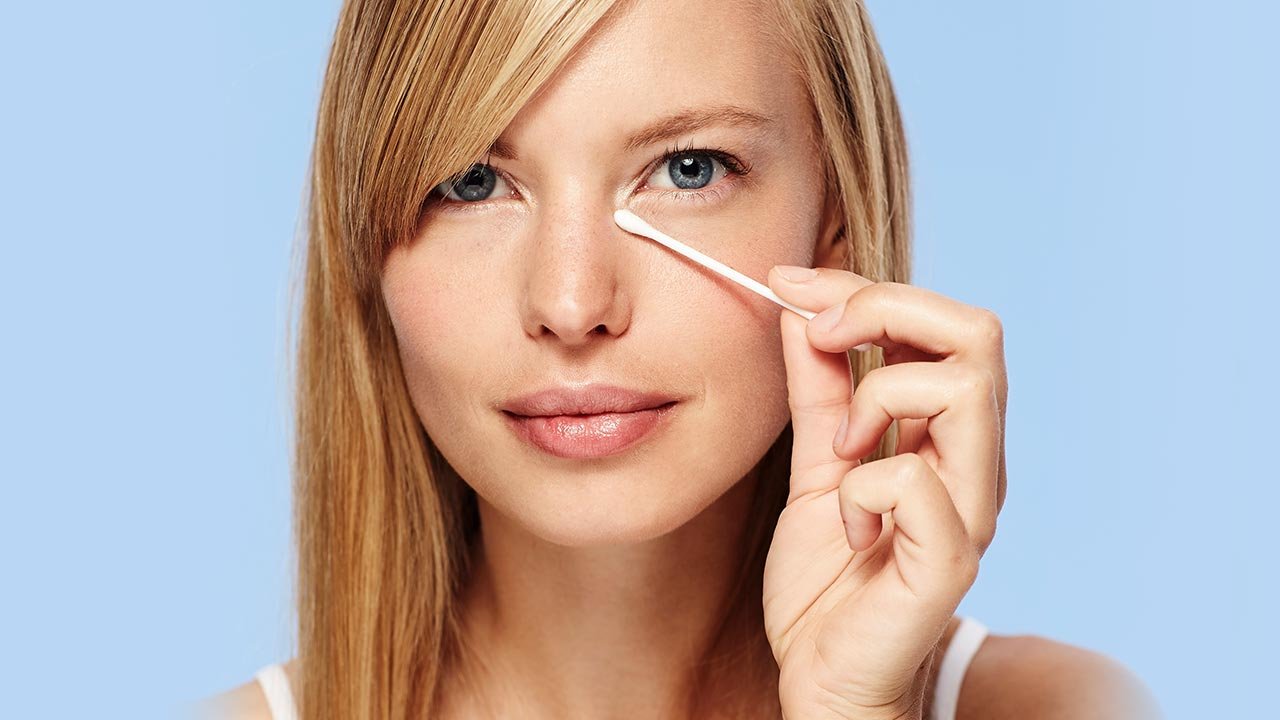 Cotton swabs are an item almost everyone seems to have stowed away in their bathroom cabinet. While you may have heard that cotton swabs shouldn't be used to clean your ears, they have plenty of uses in the realm of beauty, making them well worth holding onto. From your skin care regimen to your makeup look to your manicure, it's almost difficult to keep track of the nearly endless ways to utilize this bathroom basic. Then again, now you don't have to, because we've compiled a list of 10 convenient ways to use cotton swabs to boost your beauty look. Ready to put these nifty tools to use? Read on!
COTTON SWAB USE #1: APPLY SPOT TREATMENTS
Did you wake up to an unsightly pimple? No need to fret! Simply apply a spot treatment to any offending blemishes and allow it to do its work. Since spot treatments typically work by drying out your acne, using a cotton swab will allow you to be precise with your application and help prevent covering the skin around your blemishes.
Editor's note: Cotton swabs can also be used for spot treating in a whole different way—to apply concealer to blemishes! A cotton swab will let you get the precise, specific application you need to conceal unwanted blemishes. Just be sure to blend the edges after applying for a seamless look!
COTTON SWAB USE #2: REMOVE MAKEUP RESIDUE
Speaking of using a cotton swab upon waking up, there are few things more annoying than taking your makeup off after a night out, only to be left with a bit of residue the next morning. If your nighttime cleansing wasn't quite thorough enough, use a cotton swab and a bit of micellar water to remove excess makeup from around your eyes and the rest of your face for a clean slate.
COTTON SWAB USE #3: FIX MAKEUP MISTAKES
In addition to removing makeup residue, the cotton swab and micellar water duo can also be used to get rid of any makeup mistakes. There's nothing worse than attempting to create your sharpest winged eyeliner look, only to accidentally flinch and end up with a less-than-perfect liquid line. Dip a cotton swab in the L'Oréal Paris Micellar Cleansing Water Complete Cleanser Waterproof - All Skin Types, and you'll be able to clean up any makeup mishaps easily—no need to start from scratch!
COTTON SWAB USE #4: CONTOUR YOUR NOSE
Want to create the appearance of a sculpted, super-straight nose? A cotton swab can be used for that. Use one to apply a bit of bronzer down the sides of your nose for a precise, barely-noticeable contour that won't give your makeup secrets away.
COTTON SWAB USE #5: FIX NAIL POLISH MISTAKES
In the middle of painting your nails only to accidentally end up with nail polish all over your skin instead of your nails? We've all been there. Dip a cotton swab in nail polish remover, then expertly remove any coloring done outside the lines.
COTTON SWAB USE #6: APPLY LASH GLUE
Applying false lashes can be quite the feat—especially if you're a newbie worried about globs of lash glue ruining your look. To apply just the right amount of glue to your falsies, squeeze a bit of glue from the tube onto a cotton swab, then use the cotton swab to transfer glue to your lash strip. You're welcome!
COTTON SWAB USE #7: SHARE LIPSTICK
While you may love your BFF, it's not the best idea (or the most sanitary idea) to share your favorite lip colors. That being said, if you want to swap colors or test out different formulas, turn to a cotton swab for application! If you're using a bullet lipstick, swipe it onto the swab, then apply it to your lips. If you're using a liquid lipstick, dip a clean cotton swab into the tube, then paint your pout. Problem solved!
COTTON SWAB USE #8: CLEAN YOUR BLOW DRYER
If you don't know by now, let us say this loud and clear: You need to clean your hot tools! This will allow them to work their best sans buildup of dirt and dust. Thankfully, you probably have everything you need to clean your heat tools on hand. Case in point, you can use a cotton swab to clean the vents of your blow-dryer. Who knew?
COTTON SWAB USE #9: DEFINE YOUR CHEEKBONES
There's no denying the beauty of chiseled cheekbones. To contour like a pro without any training, use a cotton swab as an expert guide. Hold the cotton swab in a diagonal position along your cheekbones when applying blush, bronzer, and highlighter for precise definition.
COTTON SWAB USE #10: SMUDGE EYELINER
While perfectly crisp lines are always a favorite way to wear eyeliner, smudged eyeliner offers a softer, edgier approach to liner. If you don't have an eyeliner smudger on hand, no need to worry. Simply take a cotton swab and gently run it over your eyeliner to smudge it out for a perfectly imperfect end look.
Next up: Let's go over more beauty hacks. Here are 12 Bobby Pin Hacks to Up Your Beauty Game.
Discover more tips & tricks
Keep your skin happy
See all articles
Shop Featured Skin Care products
Discover More