skin care concerns
Skin Care Products That Can Cause Sun Sensitivity
Beware of those rays!
August 06, 2020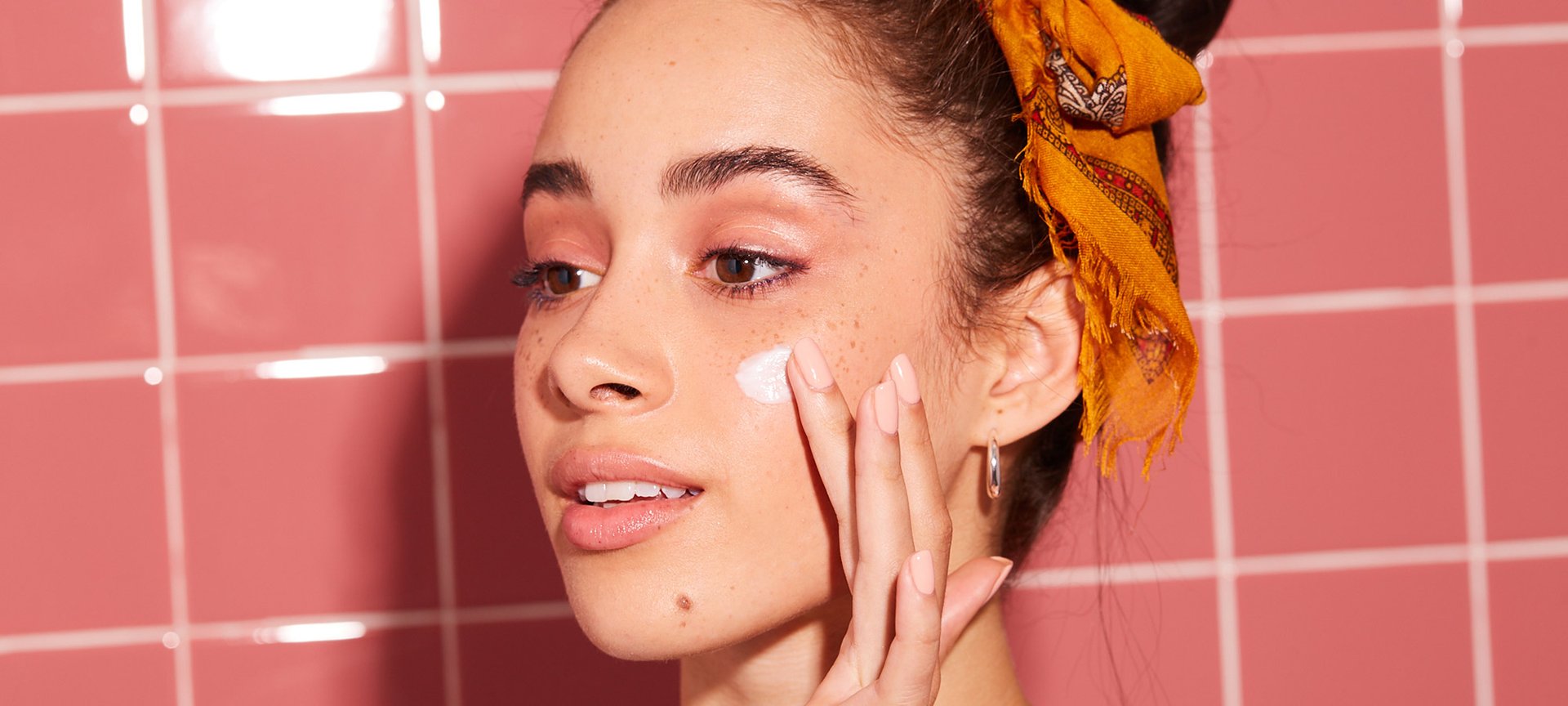 By now, you're likely familiar with the importance of taking sun protection measures as part of your daily skin care routine. While there are lots of great skin care products that work wonders for your complexion, some of them contain ingredients which can lead to photosensitivity, giving you yet another reason to always slather on your SPF. Keep reading to get the lowdown on which skin care products can cause sun sensitivity.
Retinol Infused Products


When it comes to addressing anti-aging skin care concerns, retinol is a holy grail ingredient. It targets fine lines and wrinkles, as well as acne by promoting cell turnover. According to the Skin Cancer Foundation, because the new cells that are revealed when using retinol are delicate, retinol products are recommended to be used at night or with caution during the day by applying SPF on top. Some skin care experts have conflicting views about whether or not retinol is actually safe to use when you'll be exposed to sunlight. However, it's better to be safe than sorry—so we recommend applying sunscreen (always) but especially after using retinol.

While retinol serums like the L'Oréal Paris Revitalift Derm Intensives Night Serum, 0.3% Pure Retinol are often used as part of a nighttime skin care routine, it's still important to take sun protection measures the following day. For example, if you don't use retinol in your day time skin care routine, but you used it the night prior, don't make the mistake of neglecting sunscreen. The retinol from the night before is still affecting your skin.
Editor's Note: Retinol is a powerful active ingredient that you should build up your tolerance to by incorporating it into your routine slowly. Kick things off by applying a few drops of serum drops twice a week, then build to using every other night during your second week of use and follow with nightly applications if possible.

Glycolic Acid Infused Products

Products formulated with glycolic acid, a commonly used alpha hydroxy acid (AHA) in skin care should be used with caution when you're going to be exposed to the sun. According to the National Center for Biotechnology Information (NCBI), glycolic acid can increase the skin's sensitivity to UV radiation, leading to sunburns.
Glycolic acid is often a hero ingredient in products like the L'Oréal Paris Revitalift Derm Intensives 10% Pure Glycolic Acid Serum and the L'Oréal Paris Revitalift Bright Reveal Brightening Daily Peel Pads because of how effective it is at providing chemical exfoliation. While it's excellent for brightening the skin, targeting wrinkles and creating an even, smooth texture, glycolic acid is a powerful active ingredient and should be used with caution. For sensitive skin, start by using this serum two to three nights a week and build up to nightly use. As part of your morning skin care routine, layer on broad-spectrum sunscreen with an SPF of 30 or more.
If you're looking to cut down on steps in your routine, but still want to incorporate glycolic acid into your skin care regimen, try the L'Oréal Paris Revitalift Bright Reveal Brightening Day Moisturizer SPF 30, which is formulated with Pro-Retinol, vitamin C, and glycolic acid that come together to brighten skin and renew dull, uneven skin tone over time. This moisturizer is formulated with SPF 30, so you can combine glycolic acid and SPF protection in just one step.
Salicylic Acid Infused Products
The first step in every great skin care routine is cleansing your skin. Cleansers formulated with salicylic acid, like the L'Oréal Paris Ideal Clean All Skin Types Foaming Gel Cleanser, are great for removing dirt, excess oil, makeup, impurities, and dead skin cells from the skin's surface. When using products formulated with salicylic acid, it's important that you take the appropriate sun protection measures because salicylic acid is a beta hydroxy acid, which can make your skin more sensitive to the sun, per the FDA. As with retinol, there is conflicting research about salicylic acid being sun-sensitizing. A study done by the NCBI found that salicylic acid did not increase sunburn risk the way glycolic acid did. However, we recommend applying sunscreen after using products formulated with salicylic acid as a cautionary measure.
Next: The Difference Between Physical and Chemical Sunscreen

Photo Credit: Chaunte Vaughn
{ "@context": "https://schema.org/", "@type": "WebPage", "speakable": { "@type": "SpeakableSpecification", "cssSelector": ["speakable-content"] }, "url": "https://www.lorealparisusa.com/beauty-magazine/skin-care/skin-care-concerns/products-that-cause-sun-sensitivity" }
Discover more tips & tricks
Keep your skin happy
See all articles
Shop Featured Skin Care products
Discover More
{ "@context": "http://schema.org", "@type": "BreadcrumbList", "itemListElement": [ { "@type":"ListItem", "position": 1, "item": { "@id": "/", "name": "Home" } } , { "@type":"ListItem", "position": 2, "item": { "@id": "https://www.lorealparisusa.com/beauty-magazine", "name": "Beauty Magazine" } } , { "@type":"ListItem", "position": 3, "item": { "@id": "https://www.lorealparisusa.com/beauty-magazine/skin-care", "name": "Skin Care For Every Age" } } , { "@type":"ListItem", "position": 4, "item": { "@id": "https://www.lorealparisusa.com/beauty-magazine/skin-care/skin-care-concerns", "name": "Skin Care Concerns" } } , { "@type":"ListItem", "position": 5, "item": { "@id": "https://www.lorealparisusa.com/beauty-magazine/skin-care/skin-care-concerns/products-that-cause-sun-sensitivity", "name": "products-that-cause-sun-sensitivity" } } ] }