face makeup
Brighten Your Look With Our Best Concealers For Dark Spots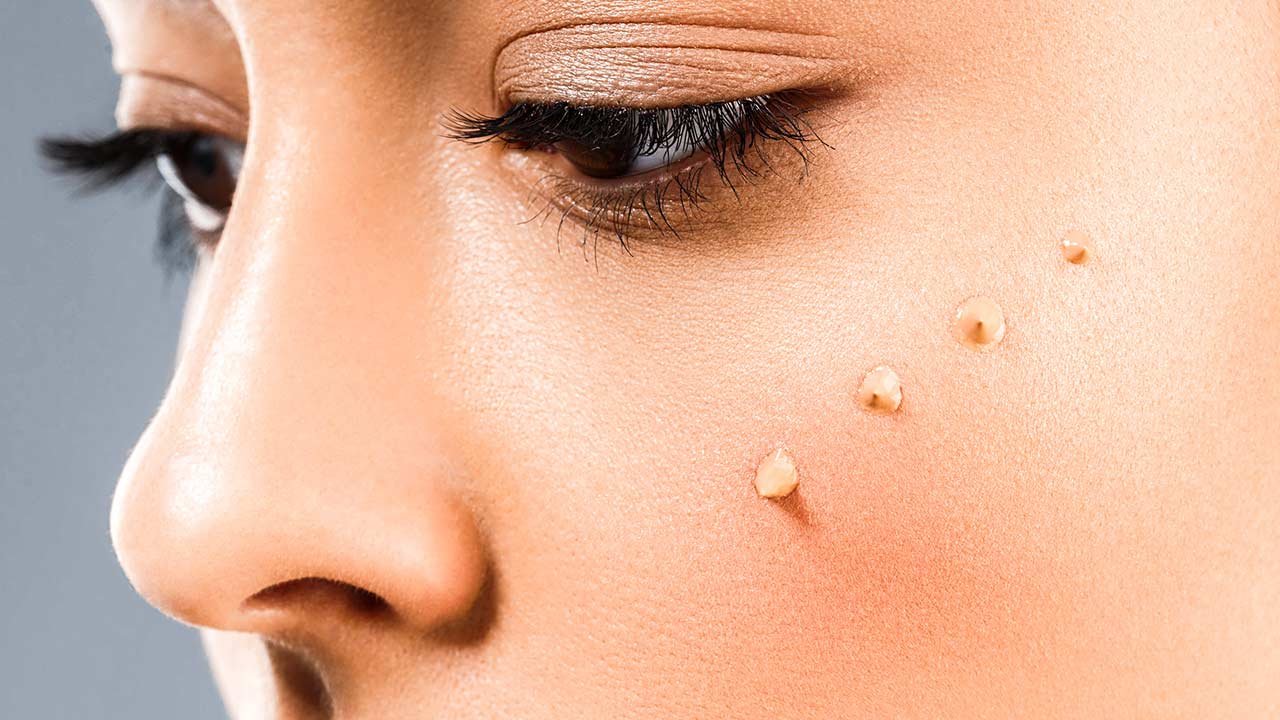 If your skin is marked with dark spots—regardless of what you have to thank for them—it's safe to say you'd prefer they not be visible. While dark spot correctors can help decrease their appearance over time, changing your skin care routine isn't an instant fix. That's where makeup comes in. With the right concealer for dark spots, you can cover dark areas completely until it's time to wash off your makeup. To guide you in the right direction, we've rounded up our best concealers for dark spots, since not any old concealer will do. Keep reading for all the details, including how to apply the concealer once you have your pick.
OUR BEST CONCEALERS FOR DARK SPOTS
We have no doubt that you're already aware what concealer is for: It covers up—or conceals—imperfections, helping you to achieve a more flawless skin finish. What you might not know is that different concealers can serve different purposes. One type of concealer may be perfect for disguising dark circles but not quite right for hiding blemishes. The same principle applies to covering dark spots. The concealer already in your arsenal may not do the job—even if it's normally one of your holy grail products. To temporarily diminish the appearance of dark spots, stick with one of our best concealers for dark spots.
L'Oréal Paris Infallible Full Wear Concealer Waterproof, Full Coverage: This full-coverage concealer for dark spots will instantly erase the appearance of any dark spots. It is our highest coverage option with our largest range of concealer shades! The waterproof, non-greasy formula won't transfer, fade, or flake throughout the day, so you can keep your dark spots a secret.
L'Oréal Paris Age Perfect Makeup Radiant Concealer with Hydrating Serum: If you have mature skin, consider this concealer formulated with a hydrating serum and glycerin. It works to brighten dark areas, minimize imperfections, and hydrate your skin.
L'Oréal Paris True Match™ Color Correcting Crayon: Think back to middle school art class, when you learned about the color wheel. You were taught about complementary colors (i.e., those that are opposites on the wheel). Now that you've refreshed your memory, you can apply that knowledge to help hide your dark spots. By applying concealer in a color that's opposite the shade of your dark spots, you can effectively cancel out their appearance.
Our color-correcting concealer crayons come in three hues meant for covering dark spots, which typically have a blue tone. Use peach to conceal dark spots on fair to light skin tones, bisque for light to medium complexions, and orange for medium to deep skin tones.
L'Oréal Paris True Match™ Super-Blendable Multi-Use Concealer: You'll easily be able to find a concealer that matches your skin tone and undertones with this line, as it's available in 14 shades. The retouching applicator allows you to blend, cover, and conceal wherever you need it. The concealer has a high-coverage formula that can disguise dark spots along with dark circles and fine lines. It can also help brighten the look of skin and blur imperfections.
HOW TO COVER DARK SPOTS WITH CONCEALER
While you can't get rid of dark spots, you now know the best concealers to help temporarily disguise them. Here's how to apply your concealer the right way.
Step 1: Prime. Before breaking out your concealer of choice, apply a layer of primer that suits your skin type. If you're oily, try the L'Oréal Paris Infallible Pro Matte Lock Makeup Primer. For those with skin that leans more dry, use the L'Oréal Paris Infallible Pro Glow Lock Makeup Primer.
Step 2: Color correct. Using a makeup blender, apply color-correcting concealer to any dark spots. Once your face is marked with orange or peach blotches of coverage, gently bounce the blender against your skin to buff out harsh lines.
Step 3: Conceal. If you didn't expect to use more concealer—surprise! Think it through: It shouldn't be so shocking, since you wouldn't want to leave your face with an orange hue. Applying a concealer that matches your skin tone can combat that effect.
Step 4: Apply foundation. For a full-face of makeup, follow concealer with foundation. Try the L'Oréal Paris Infallible Total Cover Foundation, which has a full-coverage formula to create the perfect canvas. Use the L'Oréal Paris Infallible Blend Artist Foundation Blender to apply it.
Step 5: Set with face powder. Don't step away from the mirror just yet. You still need to lock in your makeup. Sweep on a setting powder, like the L'Oréal Paris Infallible Pro Sweep & Lock Loose Setting Face Powder, to ensure your dark spots stay out of sight.
Next up: Once you have your best concealer for dark spots in hand, check out these 11 Concealer Hacks to Add to Your Makeup Routine.
Discover more tips & tricks
Keep your skin happy
See all articles
Shop Featured Makeup products
Discover More