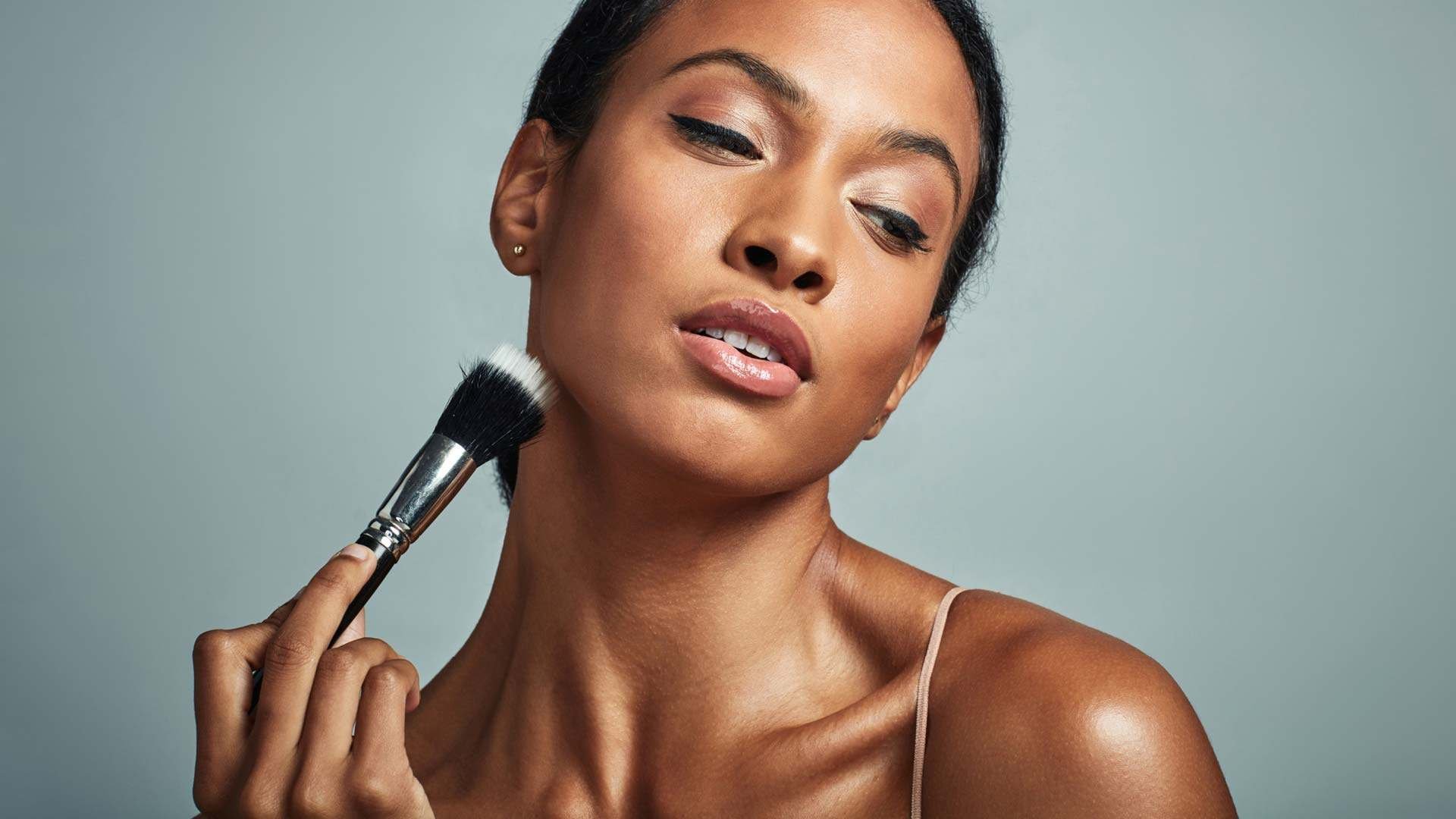 face makeup
How to Cover Dark Spots with Makeup
In a perfect world, we'd all have flawless-looking skin. But of course, that's not the case for most of us. Sometimes, skin care solutions don't cut it—or simply don't work fast enough—and you have to rely on other means of achieving perfect skin. For example, when remedies for dark spots aren't clearing up your complexion in an instant, makeup can make those spots go undercover faster than you'd think. Yup, with the right products (like foundation and concealer), you can hide dark spots with no struggle at all. Think this is one makeup lesson you need to learn? Keep reading as we share our best concealer for dark spots and teach you a step-by-step routine for covering any dark marks.
HOW TO HIDE YOUR DARK SPOTS WITH MAKEUP
Think of makeup as your secret remedy for dark spots. You can dot on the right concealer, and no one will be the wiser. Now, are you ready to disguise your dark spots? We've got you covered—literally—here's how to do just that.
What you'll need:
L'Oréal Paris Infallible Pro Glow Lock Makeup Primer
L'Oréal Paris True Match™ Color Correcting Crayons
L'Oréal Paris Infallible Pro Glow Foundation
L'Oréal Paris Infallible Blend Artist Foundation Blender
L'Oréal Paris Infallible Full Wear Concealer Waterproof, Full Coverage
L'Oréal Paris Infallible Pro Sweep & Lock Loose Setting Face Powder
Cover dark spots with these simple steps:
STEP 1: PRIME YOUR SKIN
Help create an even canvas for the rest of your makeup application by applying a primer. Smooth it over your entire face or apply it on targeted areas (i.e., wherever you have dark spots). Primer can also help ensure your makeup wears evenly throughout the day—another reason it's a must.
STEP 2: COLOR CORRECT
If you're not familiar with color correcting as of yet, it's time to change that—especially if you have dark spots. Before applying foundation or a flesh-toned concealer, grab a color corrector. Our line of color-correcting crayons features three shades that can be used to neutralize the appearance of dark spots. Pick the best shade for your skin tone: peach for fair to light skin tones, bisque for light to medium skin tones, or orange for medium to deep skin tones.
Bonus: All three of these color-correcting crayons can also be used to help disguise dark circles!
Editor's tip: To learn more about the wonders of color correction, read our article, Your Guide to Color Correcting.
STEP 3: APPLY FOUNDATION
Once you've covered your dark spots with color-correcting concealer, reach for foundation. Look for one with a radiant finish and apply it with a makeup blender, bouncing and blending it onto your skin. Make sure to be gentle when applying foundation overtop of your color corrector so that you don't disrupt your concealer application. (Here's more on How to Apply Liquid Foundation.)
STEP 4: REACH FOR CONCEALER
Now it's time to brighten up your complexion! If you can still see imperfections peaking through your foundation, have no fear, our best concealer for dark spots is here! Swipe concealer under your eyes in an upside-down triangle, between your brows, down the bridge of your nose, and on the middle of your chin. This technique can help instantly brighten your complexion while sculpting your face, ensuring that all eyes will be on your best features. Dark spots? What dark spots? Nobody has to know they're there!
STEP 5: FINISH WITH FACE POWDER
The best way to ensure that your look lasts all day is to top it off with a face powder. Use a fluffy makeup brush to apply a thin layer of face powder to set your makeup. (Learn how to use face powder for a long-lasting makeup look with our guide, What Is Baking Makeup and How to Do It Like the Pros.)
Next up: Now that you have the lowdown on one of our favorite "remedies" for dark spots, we have some skin care tips to share with you, too. Read our article, Can You Get Rid of Dark Spots?, for advice on how to tackle dark spots via your skin care routine.
Discover more tips & tricks
Keep your skin happy
See all articles
Shop Featured Makeup products
Discover More