skin care concerns
Do Spot Treatments Really Work?
July 30, 2020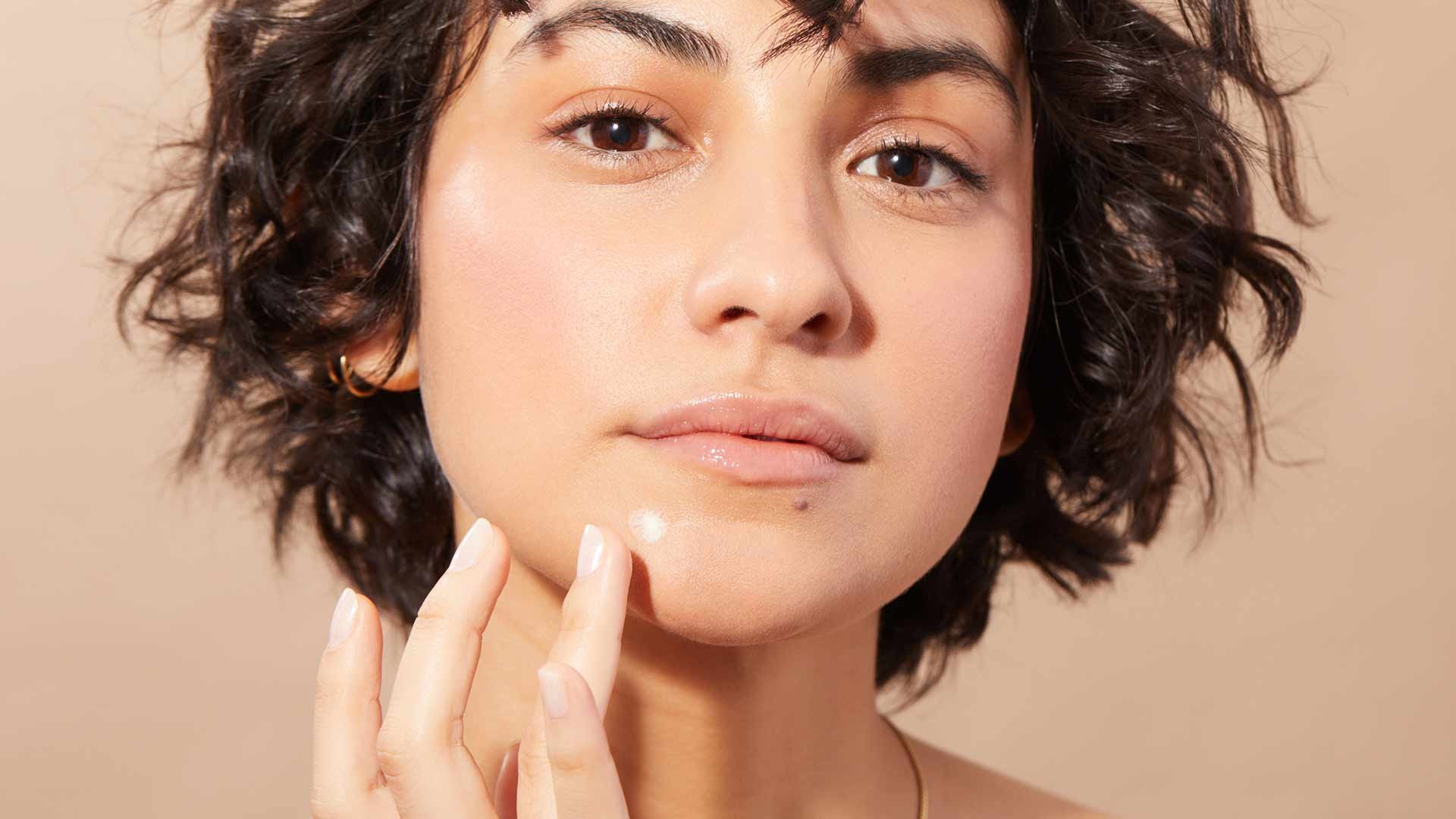 If stubborn blemishes have become the bane of your existence, you're likely familiar with spot treatments. Known to help reduce the appearance of various skin care concerns, spot creams have become a must-have for many skin care lovers. But understanding the difference between various spot treatments and which kind is best to address your specific skin care needs can be difficult. Below, we're sharing what you need to know about spot treatments, including how to add one to your skin care routine.
WHAT IS A SPOT TREATMENT?
A spot treatment, as you may already have guessed, involves targeting specific areas on your face to help address skin concerns such as blemishes, dark spots, age spots, sun spots as well as uneven skin tone. You can also choose from various formulas, including creams, gels, lotions, serums, and patches to suit your needs.
WHAT TYPES OF SPOT TREATMENTS ARE THERE?
Beyond containing different formulas and issues they address, a big differentiator between spot treatments is their main ingredients. Often, acne spot treatments are formulated with benzoyl peroxide or salicylic acid. Dark spot and age spot treatments may have the same ingredients or be combined into one product—niacinamide is a common ingredient in these types of products. The L'Oréal Paris Youth Code Dark Spot Correcting & Illuminating Serum Corrector is a great option to target these concerns as it's formulated with niacinamide which helps to lighten spots and protect against further sun damage. The serum corrector formula helps to fade age spots, dark spots, sun spots, and post-acne marks.
HOW TO USE A SPOT TREATMENT IN YOUR ROUTINE
Now that you know what spot treatments are and what skin concerns they can address, check out how you can add one to your skin care routine, below.
PREP YOUR SKIN
In order for spot treatments to work effectively, they need to be applied to clean and exfoliated skin. Cleansing your face day and night is the foundation of any good skin care routine. This staple step removes dirt, oil, and other impurities from the surface of your skin, allowing treatments to sink into the skin further. The L'Oréal Paris Pure-Clay Detox & Brighten Cleanser, is formulated with three-pure clays and charcoal to get the job done.
Next, be sure to exfoliate as this crucial step works to remove dead skin cells that have built up on the surface of the skin. The L'Oréal Paris RevitaLift Bright Reveal Brightening Daily Scrub Cleanser is a great option because it contains gentle beads that aren't irritating—they lightly exfoliate the skin to rid it of excess dead skin cells. How frequently you should exfoliate varies from person to person. Some people's skin can only handle exfoliating once a week, while others can exfoliate a few times per week. Pay attention to your skin and do what feels right for you. If chemical exfoliants are more up your alley, the L'Oréal Paris RevitaLift Derm Intensives 10% Pure Glycolic Acid Serum is a great option because it not only evens the skin tone and reduces the appearance of fine lines and wrinkles, but it works to resurface the skin making it buttery smooth.
APPLY YOUR SPOT TREATMENT
Now for the star of the show—your spot treatment! In order to ensure you're using the treatment properly, be sure to read the directions on the product you choose. This is extra important for treatments as the suggested application methods can greatly differ between products. For example, a product like the L'Oréal Paris Youth Code Dark Spot Correcting & Illuminating Serum Corrector should be applied to the skin before moisturiser morning and night. However, formulas with different ingredients or concentrations might be better off applied once daily or even weekly. Let the treatment dry before moving on to the next step. If you start smoothing products on top right away, the treatment will end up migrating to other parts of your face.
FINISH OFF YOUR SKIN CARE ROUTINE
No matter what skin type you're working with, it's essential to moisturize your skin day and night. Choose the right moisturizer for your skin type and apply a nice layer on top of your treatment.
Then, complete your skin care routine with a broad-spectrum sunscreen. You can knock out both steps with a moisturizer formulated with SPF, like the L'Oréal Paris Revitalift Triple Power Day Lotion SPF 30. Aside from SPF 30, this staple is formulated with glycolic acid, vitamin C, and pro-retinol for a moisturizer that helps to correct uneven skin tone, brighten skin, and reduce the appearance of wrinkles.
Photo Credit: Chaunte Vaughn
Discover more tips & tricks
Keep your skin happy
See all articles
Shop Featured Skin Care products
Discover More