anti aging
11 Best Anti-Wrinkle Creams for Smoother Skin
Prevention is key.
December 16, 2022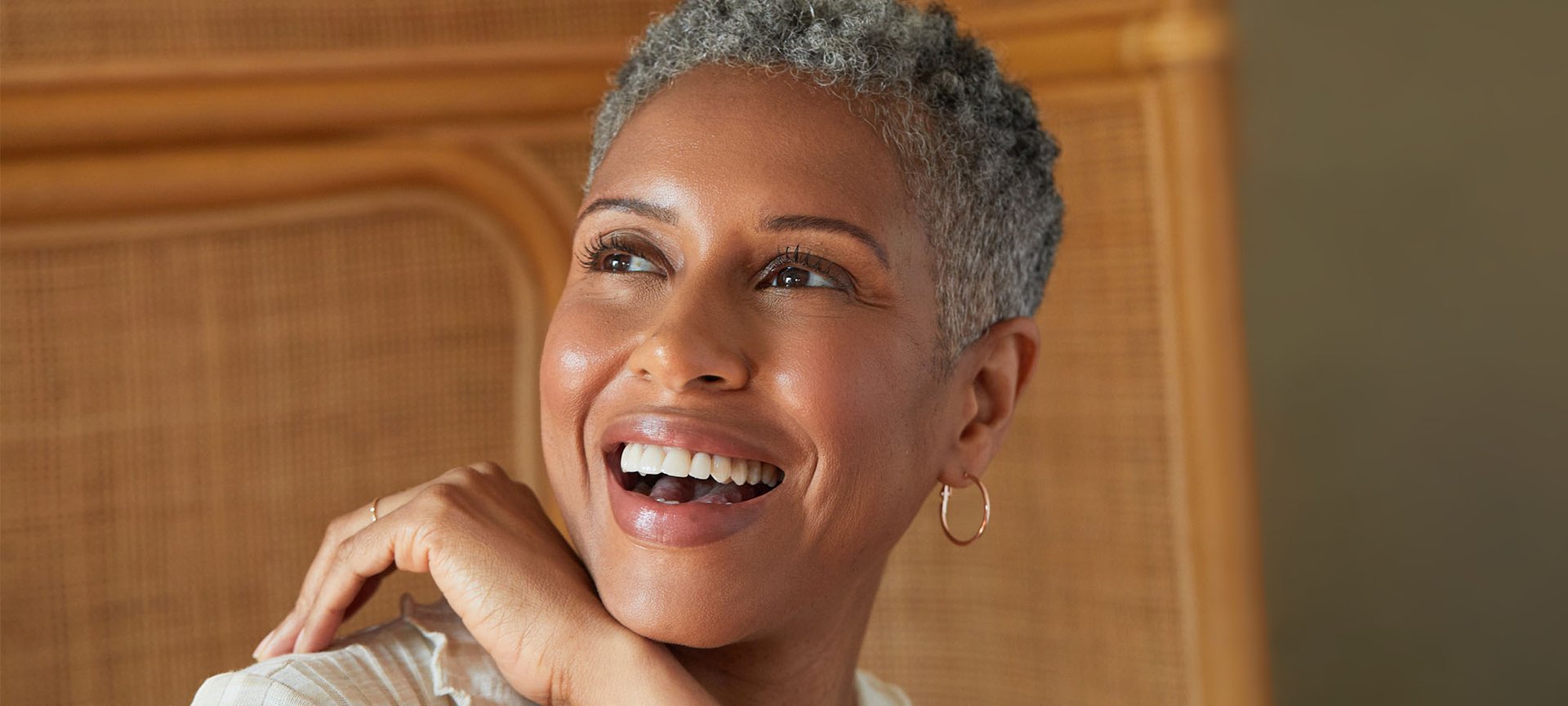 Like it or not, fine lines and wrinkles are usually one of the first signs of aging skin. For many of us, they're inevitable — and that's totally okay. While the thought may scare you, there's one easy fix you can do to put your mind at ease and that's adding a preventative wrinkle cream to your skin care routine.
With countless anti-wrinkle creams and anti-aging moisturizers in general available, you'd be wise to pick one that caters to your unique skin care concerns. So, if you're ready to find the best wrinkle cream for you, look no further, as we highlight 11 of the best anti-wrinkle moisturizers for smoother, tighter skin.
The Best Wrinkle Creams for Every Age
Like we said, using the right anti-aging products can help reduce fine lines and wrinkles while keeping sun damage at bay. When it comes to finding the best wrinkle-fighting cream, look for one that's specifically formulated for your skin type and your needs whether that be fine lines, dark spots or uneven texture.
Take your pick from these effective wrinkle-reducing creams below that won't bust your budget.
When it comes to playing defense against emerging wrinkles and getting rid of existing ones, there's one ingredient that dermatologists highly recommend — retinol. This powerhouse ingredient can be used as early as your teens to help reduce acne, and in your 20s and so on to keep those unwanted creases at bay.
This night moisturizer for wrinkles is formulated with retinol, niacinamide and a complex of soothing ingredients to help firm, tighten and brighten the skin while targeting developing creases and delivering deep moisture.
As we age, our skin loses its elasticity thanks to a decrease in the body's natural collagen production, according to the Cleveland Clinic. This can lead to crepey skin, sagging and even thinning skin, but it can be countered by adding an antioxidant-infused wrinkle cream into your routine. This one includes a patented formula infused with antioxidants and vitamin E to repair the skin barrier at night when skin is most receptive to recovery — smoothing wrinkles, firming the skin and improving radiance.
The lightweight, non-greasy face cream melts into the skin on contact, rivaling many high-end formulations. Over time, your complexion looks firmer, appears more radiant and wrinkles are visibly diminished.
According to the Mayo Clinic, one of the best ways to fight wrinkles is by protecting your skin from the sun and it's why we constantly stress the importance of wearing broad-spectrum SPF daily. Adding this moisturizer with SPF to your daytime skin care routine ensures that you won't skip this protective measure. The best part is, it's also formulated with hydrating hyaluronic acid, Pro-Retinol and vitamin C to reduce wrinkles, firm and brighten the skin.
Infused with a patented recovery complex and vitamin E, this wrinkle-reducing cream helps restore the skin's antioxidant reserves daily. It's formulated with SPF to offer much-needed sun protection in the daytime and it boosts the skin's natural cell renewal process. The results are younger-looking skin, fewer wrinkles and a firmer and more radiant visage.
This nighttime version of the above moisturizer is made with the same potent ingredients to reveal millions of new cells night after night. Formulated without parabens and suitable for daily use even on sensitive skin, it offers night-long hydration without feeling sticky or greasy. Instead, skin feels smoother and firmer and wrinkles look visibly reduced over time.
Since your body goes into recovery mode while you sleep, a moisturizer formulated to do its best work while you snooze is key in any wrinkle-fighting regimen. This overnight mask is formulated with three powerhouse and dermatologist-backed ingredients — retinol, vitamin C and hyaluronic acid — to reduce wrinkles, firm and brighten skin. The trinity of effective, anti-aging ingredients leads to a trifecta of results.
The Best Wrinkle Creams Based on Age
You can also choose an anti-wrinkle cream based on your age group. These options are specifically formulated for different stages of your skin care — and aging — journey.
In your 30s, fine lines may start to appear and skin may begin to lose elasticity. This wrinkle-fighting moisturizer made for thirty-somethings and older is formulated with shea butter that works to instantly hydrate the skin, and collagen to help cushion the skin barrier and promote smoother, plumper skin. With continued use, it reduces early signs of aging like fine lines, elasticity loss and dry skin.
Once you reach your fourth decade of life, fine lines and wrinkles may really start to show and the rate of cell turnover slows down. Instead of panicking, w embrace your age and reach for this anti-aging moisturizer.
At this age, wrinkles can progressively appear and become more prominent as skin loses firmness, making you look older. This face cream for wrinkles is formulated for those 45 and older to help improve the appearance of signs of aging. Immediately, skin is moisturized and feels softer while the appearance of fine lines and wrinkles are visibly reduced with continued use over time.
Starting in your 50s, skin loses vital nourishment and the appearance of wrinkles becomes more pronounced. Formulated for those 55 and older, this nourishing cream made with calcium helps strengthen thinning skin and improve the look of smoothness for a more youthful complexion.
Immediately after use, skin feels nourished with moisture while wrinkles and sagging are visibly reduced with continued use over time. As we get older, our skin naturally loses moisture and this cream combats just that by providing long-lasting, continuous hydration.
Also formulated for more mature skin, this wrinkle-fighting lotion enlists the help of calcium to strengthen and smooth the skin while built-in broad-spectrum SPF protects against damaging UVA and UVB rays. After application, skin immediately feels hydrated and appears refreshed and radiant. After four weeks of continued use, skin looks smoother and more youthful.
The skin around the eyes is delicate and needs its own unique anti-wrinkle formulation to fight signs of aging. This eye treatment for mature skin includes calcium to strengthen the thin skin in the delicate under-eye area. It visibly reduces several signs of aging, including crow's feet, dryness, texture and crepiness.
Next: 11 Top Anti-Aging Ingredients We Can't Live Without in 2023
Edited by: Reece Andavolgyi, Photography: Chaunte Vaughn, Senior Art Direction: Melissa San Vicente-Landestoy, Senior Visual Designer: Hannah Packer, Associate Creative Producer: Becca Solovay, Makeup Artist: Jonet Williamson, Hair Stylist: Akihisa Yamaguchi, Wardrobe Assistant: Victoria Ochoa, Digital Tech: Kyle Thompson, Model: Roxanne Hancock
Discover more tips & tricks
Keep your skin happy
See all articles
Shop Featured Skin Care products
Discover More