face makeup
How To Pick The Right Concealer Shade
September 11, 2020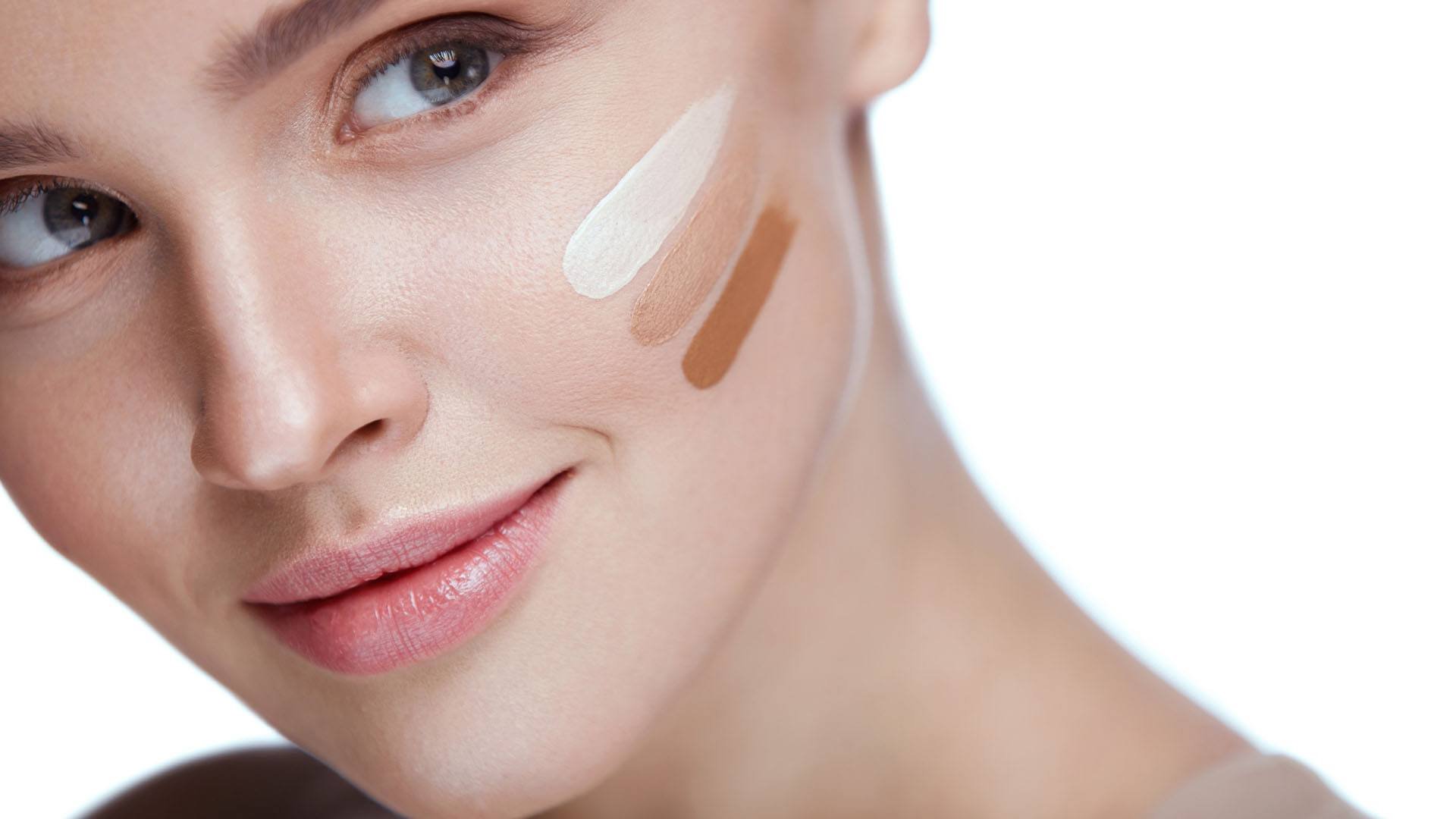 Finding makeup that properly matches your complexion can be a headache. While we're all for an inclusive, wider range of shades to choose from, it certainly makes narrowing down the best option all the more difficult—especially when it comes to face makeup. If you're struggling with how to choose a concealer shade that will properly match your skin tone, you've come to the right place. Ahead, we share six tips on how to find your concealer shade based on your unique needs.
Tip #1. Match Your Foundation
If you plan to use concealer to cover any blemishes that are peeking out from under your foundation, the best way to choose a shade that will blend seamlessly is to use your foundation as a guide. In this case, your concealer should perfectly match your skin tone and not be either darker or lighter. Either bring the bottle of foundation with you to the store or find your shade on the shelf to compare. Oftentimes, you can find a coordinating concealer and foundation, like the L'Oréal Paris Infallible Pro-Glow Foundation in Cocoa and L'Oréal Paris Infallible Pro-Glow Concealer in Cocoa.
Tip #2. Use Natural Lighting
It's easy to think a concealer is a perfect match when holding it up to your complexion in the store—only to walk outside and realize it's totally off. To find a shade that's true to your skin tone, use natural lighting as your guide. You can swatch the shade on the back of your hand and pop outside, holding it up to your face to make sure it's a match. If there are no samples available, you can purchase a concealer in a shade you think will work and hold the tube next to your face when outside. If the color is off, you can do a quick return. Trust us, the extra few minutes will pay off.
Tip #3. Go Lighter
Concealer doesn't have to be used solely for concealing. It can also be used to brighten the under-eye area and create the illusion of well-rested eyes. When picking a concealer shade for this, look for a color that's one to two shades lighter than your skin tone. To make your life easier, stick with a concealer from the same range as your blemish concealer. This way, you can start at your exact match and move two shades away to find your brightening concealer.
Tip #4. Go Darker
If you want to contour with concealer, you'll also need a shade that's slightly darker than your skin tone—specifically, by one to two shades. This will help create those natural-looking shadows you're after. Again, it's a good idea to choose a concealer shade from the same collection as your blemish concealer.
Tip #5. Keep Undertones In Mind
Your skin tone itself isn't the only thing that impacts how to find a concealer shade —you'll also need to take your undertones into account. If you have warm undertones, you'll want to use a concealer with coordinating undertones, and the same goes for skin with cool undertones. This applies whether you're choosing an exact match or a color to contour. Instead of second-guessing the undertones of a concealer shade, try the L'Oréal Paris True Match Concealer. The line includes nine shades that each specify whether they have cool, neutral, or warm undertones.
Tip #6. Think Of The Color Wheel
Aside from disguising blemishes and contouring, the right concealer can also be used to color-correct discolorations like dark circles and redness. Learn how to choose the right concealer shade below, then grab the perfect L'Oréal Paris True Match Color-Correcting Crayon for your needs.
For redness…reach for a green concealer. If you think about the color wheel, you'll recognize that green is across from red, making it the perfect shade to neutralize redness caused by blemishes and blotchiness.
For blue and purple areas…yellow concealer should be your go-to. It will hide blue and purple areas like broken capillaries and age spots.
For dark spots…an orange-hued color is just what you need. Reach for a peach, bisque, or orange concealer to disguise dark circles and dark spots. Use peach for fair to light skin tones, bisque for light to medium skin tones, and orange for medium to deep skin tones.
Next: 12 Foundation and Concealer Mistakes You Could Be Making
Discover more tips & tricks
Keep your skin happy
See all articles
Shop Featured Makeup products
Discover More