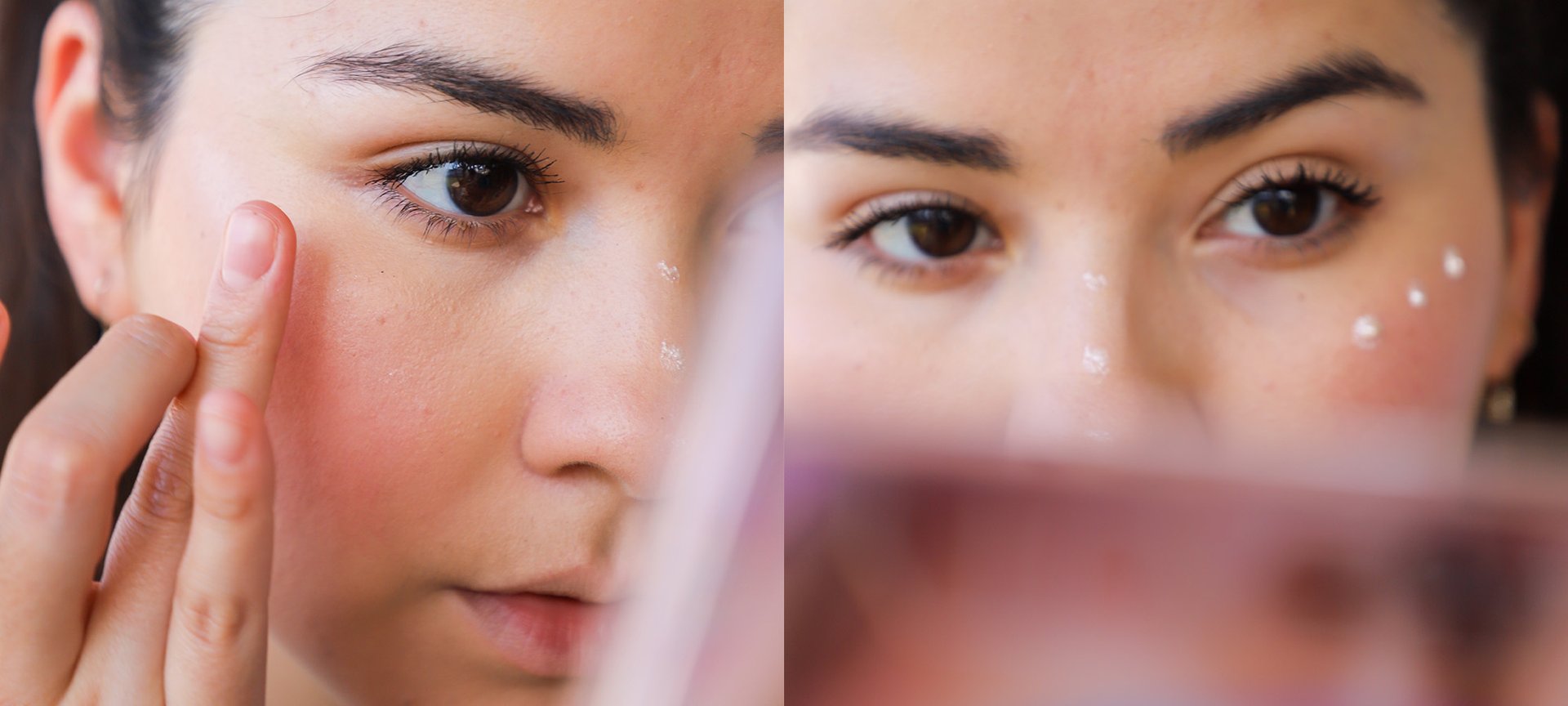 face makeup
7 Places On Your Face To Apply Highlighter
It goes beyond just the cheekbones.
The ultra-metallic highlighting trend might be so 2017, but skin that looks glowy and radiant will always be in. The key to achieving skin that looks naturally radiant through wearing highlighter is choosing the right formula for you, and understanding the best placement. It may come as a surprise to many, but that means going beyond the typical cheek and nose placements. Ahead, we're sharing some of our favorite highlighter formulas as well as the best places to apply highlighter on your face for the ultimate glowy skin.

Our Best Highlighter Makeup
Achieving the glow you want comes down to the formula you select and where you apply it. Check out these L'Oréal Paris highlighters to determine which one is best for your desired look.
If you're looking for an incredibly lightweight, buildable powder highlighter that you can use for your face and body, this is for you. It has a fine shimmer that creates a gorgeous luminosity on the skin.
Mixing and matching highlighter shades can be helpful when trying to find the most flattering for your skin tone. With this palette, you get four powder shades that provide a soft highlight that you can build up when you want more intensity.
If a subtle glow is what you're after, you've met your match with this liquid highlighter. It can be used all over the skin as a luminous base, or you can apply it to more specific areas for a more targeted highlight.
Where To Apply Highlighter
Once you've chosen your highlighter, knowing where to apply it is the next step. This goes beyond just the cheekbones if you want to achieve a look that's natural and cohesive.

1. Your Cheekbones
Starting with the most common place to highlight your skin: the cheekbones. To enhance your bone structure and give your face a lifted appearance, apply a light layer of highlight to your cheekbones. Drag it up slightly under your temples to avoid a stark line of highlight.

2. The Bridge Of Your Nose
The point of highlighting is to bring attention to where light naturally hits your face, which is at the high points. Being that the nose bridge is the highest point of the face, it makes sense to add highlighter there. Be sure to blend it out so you're not left with a harsh line down your nose.

3. Your Cupid's Bow
Your Cupid's bow is the curved section at the center of your top lip. Highlighting this area helps to lift the lips and give them a fuller, more defined shape.
4. Your Brow Bone
The brow bone is also an area of the face that catches light and is integral to your bone structure. Give it a lifted appearance by adding some brightness to it.

5. The Inner Corners Of Your Eyes
The under-eye area and inner corners tend to be more prone to darkness than other areas of the face. Add some highlighter to brighten the area and give your eyes a more wide-awake appearance.

6. The Center Of Your Eyelids
A great way to brighten your eyes and your overall look is by adding a subtle highlight to the center of your eyelids. While this might not be fitting if you're going for a dark smokey eye, on natural makeup days it adds to the skin's luminosity.

7. The Center Of Your Chin
If you have a longer or more oval-shaped face that you wish to round out a bit, highlighting the center of your chin is a great makeup technique for you. Be sure to really blend out the highlighter in this area to ensure it appears natural.
Next: How To Create A Reverse Cat Eye

Written by: Alyssa Kaplan, Photo Credit: Luis Omar Landestoy
Discover more tips & tricks
Keep your skin happy
See all articles
Shop Featured Makeup products
Discover More