makeup looks
3 Gorgeous Soft Glam Makeup Ideas To Try
Soft glam makeup is always in style.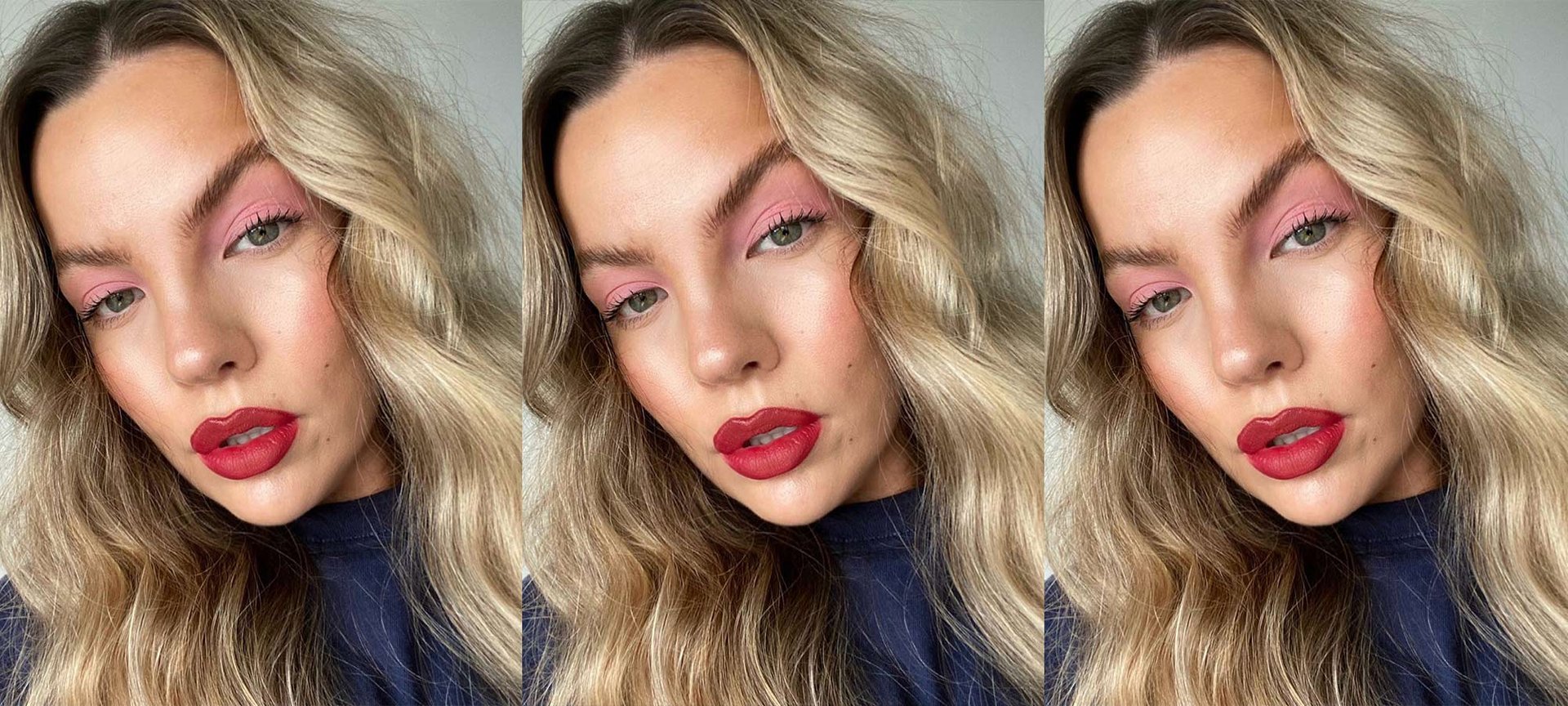 If you're a makeup lover, you know how popular soft glam makeup looks are. They provide a perfect middle ground between full glam, dramatic makeup and more natural, skinimalism-inspired looks. But sometimes creating a soft glam makeup look proves to be more challenging than anticipated. Perhaps you overdid it with the winged eyeliner and accidentally crossed over into full glam territory, or were a bit too careful not to overdo it and you look like you're wearing no makeup at all. So we're sharing three different soft glam makeup looks that are versatile and ultra-flattering. Plus, we're breaking down how to recreate them to take the guesswork out of how to achieve the perfect soft glam look.


1. Classic Neutral Brown Eyeshadow
Neutrals are staples and for good reason. They're flattering on all skin tones and they can be both subtle and built up for more dramatic makeup. Mid-tone, matte browns add noticeable drama and dimension to the eyes without being overly dark or bold. They look polished and chic, and are totally appropriate for any occasion.
Get The Look
To get the look, prep your eyelids by patting on an eyeshadow primer. Then, start applying a beige-brown shade like the L'Oréal Paris Colour Riche Monos Eyeshadow in Mix and Matte into the crease of your eyes with a fluffy eyeshadow brush. Next, take a flat brush and pack the shade onto your lids. Finish off your eyeshadow by blending a bit of a deeper color like the L'Oréal Paris Colour Riche Monos Eyeshadow in Matte It Up to the outer corners of your eyes and lightly diffusing it into the crease. Top of your eyes by applying one to two coats of the L'Oréal Paris Air Volume Mega Mascara, Lightweight Mega Volume Washable which provides tons of volume without weighing down your lashes.
Complete this soft glam makeup look by applying your favorite glowy complexion products and a shiny nude lipstick like the L'Oréal Paris Colour Riche Satin Lipstick in Nature's Blush.

2. Flawless Glowing Skin
Not all soft glam makeup looks need to incorporate eyeshadow. This stunning look lets the skin be the focal point and it's still glamorous, but in the most natural way. The dewy, smooth skin, glossy lips and defined lashes make for the easiest soft glam look.
Get The Look
To recreate this look, start by applying a glowy base like the L'Oréal Paris True Match Lumi Glotion Natural Glow Enhancer which provides a natural illumination to the skin. Then, apply the L'Oréal Paris True Match Nude Hyaluronic Tinted Serum to even out the skin tone and give it a subtle radiant finish. If you feel like you need some additional coverage, mix in one pump of the L'Oréal Paris Infallible 24HR Fresh Wear Foundation with the tinted serum and apply with a makeup sponge. Finish off your complexion by brightening dark circles and hydrating your under eyes with the L'Oréal Paris True Match Eye Cream in a Concealer, 0.5% hyaluronic acid, then apply a bit of blush to give your cheeks some flushed color. The L'Oréal Paris True Match Blush is a great option because it comes in several neutral shades that add subtle flush to the cheeks.
Top of this simple look by defining your eyes with a lengthening mascara and applying a juicy-looking lip gloss like the L'Oréal Paris Infallible Pro Gloss Plump.

3. Bold Lips & Solid Lids
Some of the most gorgeous soft glam makeup looks feature romantic hues like pink and red. The contrast of the solid wash of baby pink and a sultry red lip are quite flattering. It's the perfect date night soft glam look, but if you want to make it more daytime appropriate, swapping out the red lippie for a nude shade will do the trick.
Get The Look
The star of the show is the beautiful pink eyeshadow, and luckily it's quite an easy eyeshadow look to recreate. All you'll need to do is apply an eyeshadow primer, and then pack a solid pink shadow onto your lids and blend it into the crease. Top it off with your favorite mascara and the eyes are good to go. Then, fluff up your eyebrows with the L'Oréal Paris Unbelievabrow Longwear Brow Topcoat, Waterproof Universal Transparent which keeps the brow hairs in place for up to 30 hours, and apply your go-to complexion products. Finish off the look by swiping on a red lipstick like the L'Oréal Paris Colour Riche Les Nus Intense Nude Lipstick in Nu Artistique which packs intense pigment in a smooth, creamy texture.
Next: The 10 Best Products For a No-Makeup Makeup Look
Photo credit: IG/@staceylouise_mua_
Discover more tips & tricks
Keep your skin happy
See all articles
Shop Featured Makeup products
Discover More