eye makeup
The Best L'Oréal Paris Mascara For Your Lash Type
There's one for every lash.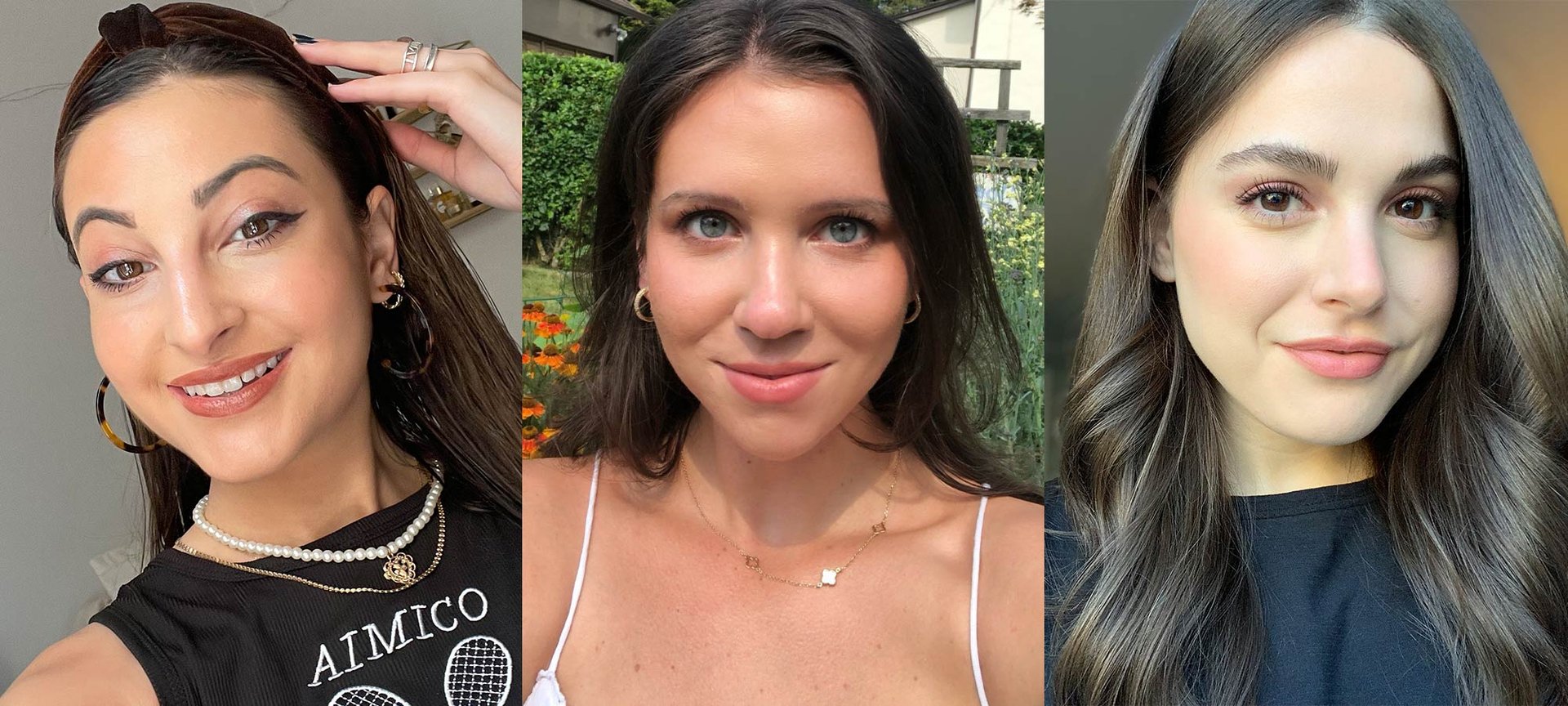 Having the right mascara in your makeup kit can be transformative. Whether you're doing a full glam or need to get ready minutes before a meeting, mascara can instantly make you look more put together. But, figuring out which mascara to choose can depend on your lash type. Whether your lashes are straight, thin, short or anything in between, these L'Oréal Paris mascara formulas will help give you beautiful-looking lashes for any occasion. Check out our picks for your different lash needs.
Don't know which lash type you have? No worries. Check out our Mascara Finder to help figure out which formula suits your needs before you start shopping.

Making thin lashes look voluminous can be difficult, but rest assured it isn't impossible. The trick is to find a lightweight formula that will help lift the lashes without weighing them down, and this formula does just that. It effortlessly adds volume with every swipe and the double-bristled wand helps to coat every single lash, offering fuller-looking lashes, too.

If your lash goals are all about length, this formula and wand will get the job done. It comes with an innovative brush that features two sides, including a comb with tiny bristles to effectively separate every single lash and a flat side to lengthen lashes up to 60 percent. Whether you have short lashes or simply want to use it for those smaller, bottom lashes, it'll instantly open up your eyes and make them pop.

This cult-classic mascara is perfect for those with lashes that can't hold a curl. It enhances lashes up to five times their natural thickness for a fuller, thicker and voluminous look. It also comes in seven shades including traditional colors for every day looks and bolder hues, like purple and forest green when you want to have a little fun with colors.

Editor's Tip: The L'Oréal Paris Bambi Eye Washable Lengthening Mascara is another option for straight lashes. The smooth, velvety formula effortlessly glides onto lashes with the help of its unique wand that has both short and long bristles. After just a few swipes, lashes look lifted, elongated and curled for eyes that look wide open.

Having lashes of all different lengths can make coating every single lash difficult, especially those tiny, inner corner lashes. This is your must-have mascara for that lash concern. It's a volumizing and lengthening formula that comes with a brush that has more than 200 bristles. The result: each and every lash is coated for a soft, feathery look with a hint of drama, kind of like your favorite pair of wispy false eyelashes but without the extra steps.

As we get older, our lashes tend to get thinner and more delicate. We love this formula because it brings some drama to your eyes, but the gentle formula will also care for mature lashes. Infused with conditioning serum and jojoba oil, it leaves lashes feeling soft and resilient. It also creates the look of voluminous, defined lashes and is very easy to remove.
Next: How to Layer Mascara
Photo Credit: Alanna Martine Kilkeary, Alyssa Kaplan, Caitlyn Martyn
Discover more tips & tricks
Keep your skin happy
See all articles
Shop Featured Makeup products
Discover More