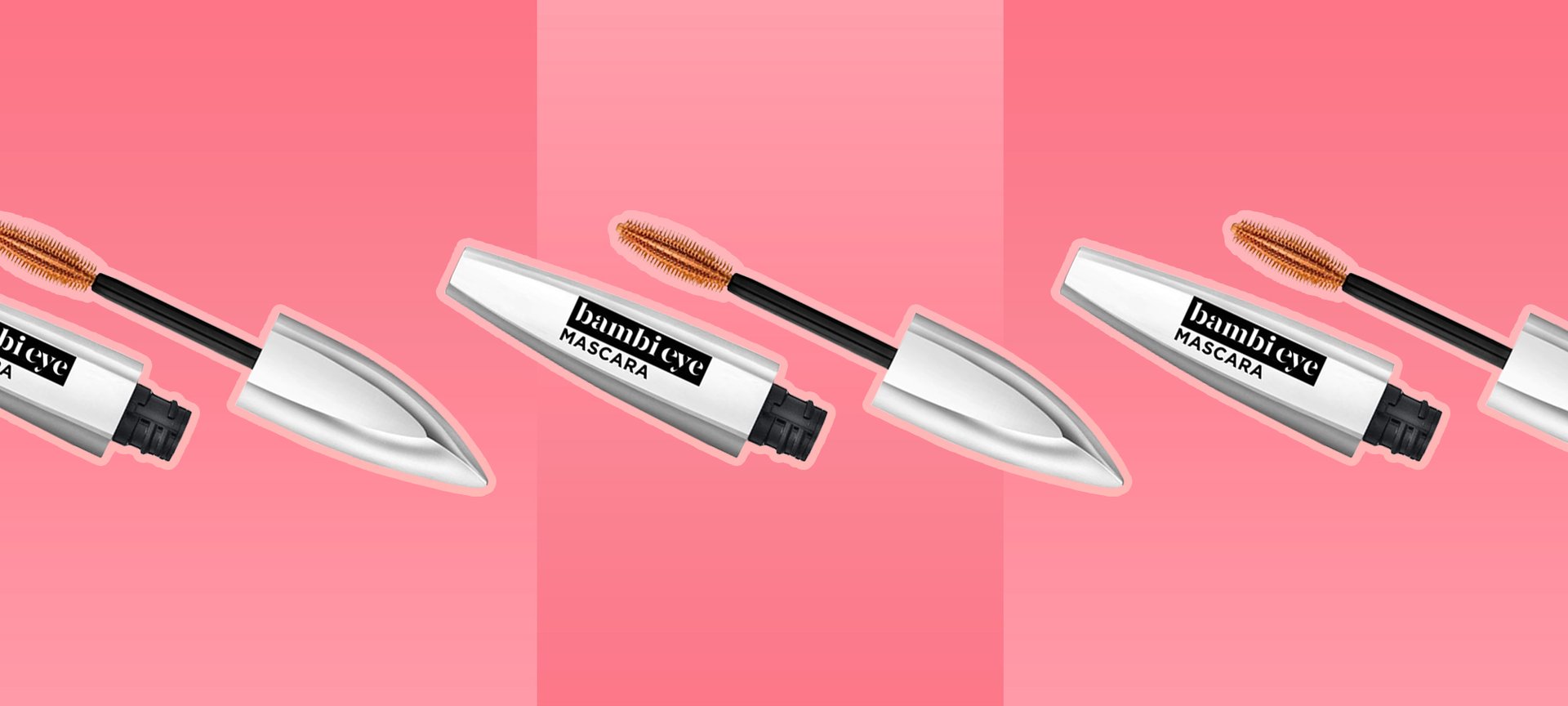 eye makeup
Our Best Curling Mascara
No droopy lashes here!
If you're a mascara lover then you might already be a fan of our best lengthening mascaras, our current favorite volumizing mascara, and even the best waterproof mascaras in our portfolio. And while boosting the volume and length of your eyelashes is often the key to a holy grail mascara, ensuring your lashes look and stay curled is an underrated benefit. If you have straight lashes, then you likely know how tough it can be to find a mascara that keeps them from drooping. Good thing we're sharing everything you need to know about our best curling mascara, below.
If you've been on the hunt for a great curling mascara, our Bambi Eye mascara is for you. Not only does it provide intense volume for your lashes, but it also has a special brush that has both short and long bristles to evenly separate and coat each lash. It delivers an eye-opening effect (think doe-eyed deer) with tons of definition all while curling your lashes. The more curled your lashes, the more wide awake your eyes appear.
If you want a natural look, apply just one coat to your eyelashes. If you're all about bold lashes, it can be built up nicely for some serious drama. Not to mention this formula comes off easily with just a bit of soap and water, or you can reach for a micellar water like the L'Oréal Paris Micellar Cleansing Water Complete Cleanser Waterproof - All Skin Types. If you prefer a waterproof mascara, try the L'Oréal Paris Bambi Eye Waterproof Mascara, Lasting Volume.

Editor's Tip: To add more definition to your eyes, try applying a shade of the L'Oréal Paris Infallible Pro-Last Waterproof, Up to 24HR Pencil Eyeliner to your upper lash line. If you want to create an even more wide-awake appearance, brighten up your waterline by swiping on the L'Oréal Paris Infallible Pro-Last Waterproof, Up to 24HR Pencil Eyeliner in Nude.
Next: Our Best Flake-Free Mascaras
Photo Credit: Sarah Duvivier
{ "@context": "https://schema.org/", "@type": "WebPage", "speakable": { "@type": "SpeakableSpecification", "cssSelector": ["speakable-content"] }, "url": "https://www.lorealparisusa.com/beauty-magazine/makeup/eye-makeup/our-best-curling-mascara" }
Discover more tips & tricks
Keep your skin happy
See all articles
Improve your routine
Show your new look more love:
makeup
{ "@context": "http://schema.org", "@type": "BreadcrumbList", "itemListElement": [ { "@type":"ListItem", "position": 1, "item": { "@id": "/", "name": "Home" } } , { "@type":"ListItem", "position": 2, "item": { "@id": "https://www.lorealparisusa.com/beauty-magazine", "name": "Beauty Magazine" } } , { "@type":"ListItem", "position": 3, "item": { "@id": "https://www.lorealparisusa.com/beauty-magazine/makeup", "name": "Makeup Tips For Every Look" } } , { "@type":"ListItem", "position": 4, "item": { "@id": "https://www.lorealparisusa.com/beauty-magazine/makeup/eye-makeup", "name": "Eye Makeup" } } , { "@type":"ListItem", "position": 5, "item": { "@id": "https://www.lorealparisusa.com/beauty-magazine/makeup/eye-makeup/our-best-curling-mascara", "name": "our-best-curling-mascara" } } ] }