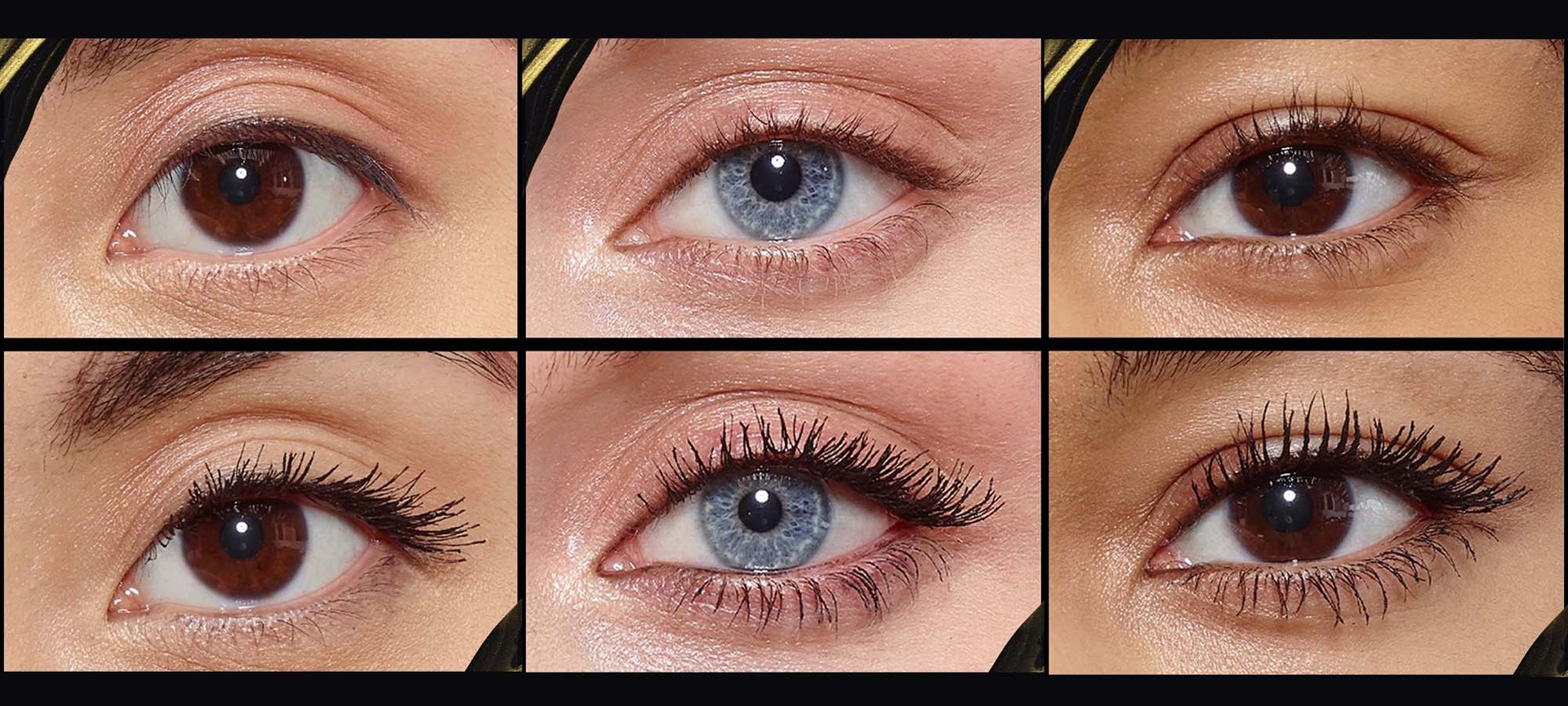 eye makeup
Meet The Vegan Mascara You Need In Your Makeup Bag Right Now
Say hello to fuller, healthier lashes.
When it comes to holy grail eye makeup products, L'Oréal Paris mascaras have made quite the name for themselves—and for good reason. Between options that have offered eye-catching volume, wondrous curls and unmatched length for years (in some cases decades), it's no wonder they've garnered a cult following along with social media praise. The newest addition to this family of mascara is proving to live up to the same acclaim, except with one extra special caveat一it's vegan and it's fabulous!
The brand's first ever mascara with naturally derived ingredients, L'Oréal Paris Voluminous Noir Balm Washable Mascara is an easy go-to for anyone on the hunt for a volumizing mascara that offers gorgeous, fuller-looking lashes with a formula that nourishes and lengthens. Read on to learn more about this balm-in-mascara that will make you part ways with the mascara you're currently using. Who says it's not a good look to break up right before the holidays?
Meet Our Best Vegan Mascara
The Formula
The L'Oréal ParisVoluminous Noir Balm Washable Mascara offers a vegan formula that has 99 percent naturally derived ingredients (97 percent for the brown shade), is paraben-free and mineral-oil free. It also includes glycerin and fatty acids to care for and condition lashes so that they feel softer, smoother, and moisturized while they appear healthier, silkier, and thicker.
The Benefits
If you have dry lashes, the balm in this mascara goes the extra mile to soothe your wispies. And unlike other vegan mascara formulas, it doesn't clump, smudge and flake throughout the day. Where vegan mascaras tend to have thick, almost goopy, paste-like textures, Noir Balm is smooth, allowing the lean, flexible brush to easily coat every lash—even those tiny hard-to-reach ones in the inner corners of your eyes. The hypoallergenic formula is also ophthalmologist tested and fragrance free, so it's suitable for contact lens wearers and those with
sensitive eyes
.
The Lash Effect
With one coat, Noir Balm provides natural-looking volume一like your lashes but better. With two or more coats (which you can do sans clumping) you can have a dramatic lash effect up to seven times the thickness of your natural lashes. It's your gateway to that lifted, curled, fanned-out and lengthened look but with a lightweight feel. It'll make you question why you're spending all those coins on that prestige option when you can get the same look for a fraction of the price with this drugstore mascara.
Voluminous Noir Balm Washable Mascara is a must-have if you want to bring definition to thin or sparse lashes or need the lasting effects of caring ingredients, especially if your current mascara tends to leave your lashes dry.
Next: How To Avoid Mascara Clumping
Written by: Shalwah Evans, Photos: Courtesy of L'Oréal Paris
Discover more tips & tricks
Keep your skin happy
See all articles
Improve your routine
Show your new look more love:
makeup