eye makeup
Our Best Mascara for Length and Volume
March 15, 2019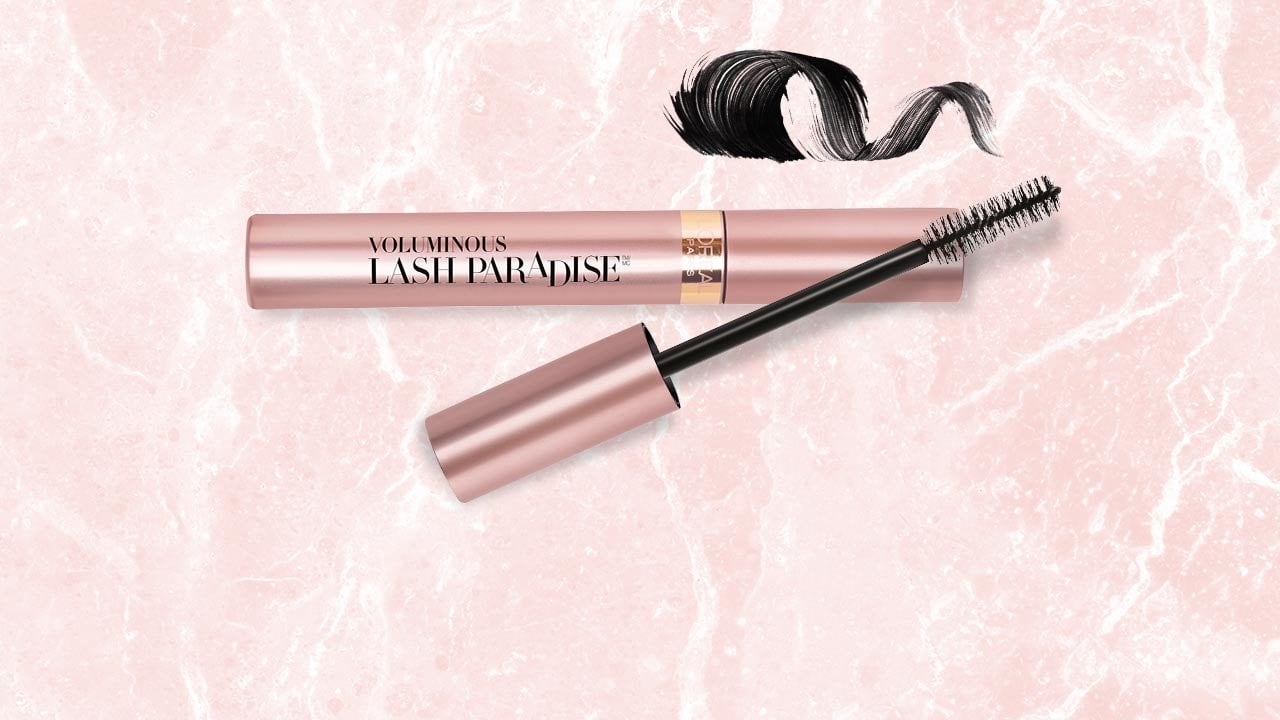 Is there anyone out there who isn't on the lookout for the latest and greatest mascara? Even if you have a holy grail mascara, it makes sense that you'd be on the search for a little more length or a touch more volume. Of course, a mascara that offers both volume and length might seem like a mythical unicorn (meaning, you probably don't think it actually exists). But we're here to tell you that it's real! Here, learn all about our best mascara to use to boost the appearance of volume and length. Get ready to take your makeup look to a whole new level!
ALL ABOUT THE L'ORÉAL PARIS VOLUMINOUS LASH PARADISE MASCARA
If you're looking for a mascara that helps add the appearance of volume and length, look no further than the L'Oréal Paris Voluminous Lash Paradise Washable Mascara, which is also available in a waterproof formula. The mascara features a smooth glide formula that provides silky-looking volume, as well as the look of length, in one coat. Plus, the soft wavy brush helps capture every lash. It comes in a black brown shade if you like a softer option, or, if you want a darker, sultry option, you can grab the L'Oréal Paris Voluminous Lash Paradise™ Mystic Black.
HOW TO APPLY THE L'ORÉAL PARIS VOLUMINOUS LASH PARADISE MASCARA
Here's a refresher on applying your mascara for a dramatic lash look.
Step 1: Curl your lashes
You know your mascara can handle giving your lashes the appearance of volume and length, but what about some serious curl? That's a job for a lash curler. While your lashes are completely bare, break out your curler. Open the curler and place your upper lashes between the clamps, as close to your lash line as possible (without pinching!). Gently clamp down on your lashes, squeezing for a few seconds before you release. Repeat the process twice, once toward the center of your lashes, and again near the tips for a full, voluminous-looking curl.
Step 2: Apply primer
It's prime time. Primers aren't just for your face or your eyelids—a lash primer can help improve the performance of your mascara. Coat your lashes with the L'Oréal Paris Voluminous Lash Paradise Mascara Primer/Base before reaching for your mascara.
Step 3: Sweep on mascara
Now we're ready to use the star of the show: your lengthening and volumizing mascara! Place the brush at the base of your lashes and pull up, all the way to the ends. Wiggle the brush as you go to completely coat your lashes.
Step 4: Coat your bottom lashes
Don't sit your mascara wand down just yet. Your bottom lashes deserve a little attention, too. Darken the tiny hairs with the same mascara to add a little extra emphasis to your eyes.
HOW TO COMPLETE YOUR LOOK
Mascara is important—no doubt—but that's not all it takes to create a stunning eye look. Finish things off by following the eye makeup tutorial below.
Step 1: Add eye shadow
Your eye look is missing something…but what? Oh right, eye shadow! Brush a wash of neutral color onto your lids to help add definition to your eyes—and instantly look like you put much more effort into your makeup. Try the L'Oréal Paris Infallible 24 HR Eye Shadow, which comes in a wide variety of flattering shades. We recommend choosing a hue that will complement your eye color.
Step 2: Tightline
For a bolder eye and fuller-looking lashes, create an "invisible eyeliner" effect by tightlining your eyes. Tightlining requires pulling up gently (seriously, be so gentle!) on your eyelid to expose the upper waterline, where the base of your lashes are. Use the L'Oréal Paris Infallible Pro-Last Waterproof, Up to 24HR Pencil Eyeliner in Black, carefully applying the product directly on the base of your lashes, filling in any gaps between individual hairs.
Editor's tip: Tightlining can also serve as a quick trick for lining your lower waterline—without any added effort. After applying liner on the upper waterline, firmly close your eyes before the liner dries. Open your eyes to reveal completely lined eyes, with the color having transferred to your bottom lash line.
HOW TO REMOVE YOUR MASCARA
Make things easy on yourself by using a micellar water to take off your eye makeup at the end of the day. The L'Oréal Paris Micellar Cleansing Water Complete Clean Waterproof – All Skin Types is a no-rinse cleanser that removes makeup and dirt in one step, leaving skin looking hydrated and purified. Saturate a cotton pad with the liquid and hold the pad over closed eyes for a few seconds. Gently wipe to remove mascara and any other makeup or impurities.
Now, go snap up a tube of the L'Oréal Paris Voluminous Lash Paradise Mascara and start batting those lashes! Want more mascara picks? Check out our article, Mascara 101: Your Guide to the Different Mascara Formulas.
Discover more tips & tricks
Keep your skin happy
See all articles
Shop Featured Makeup products
Discover More