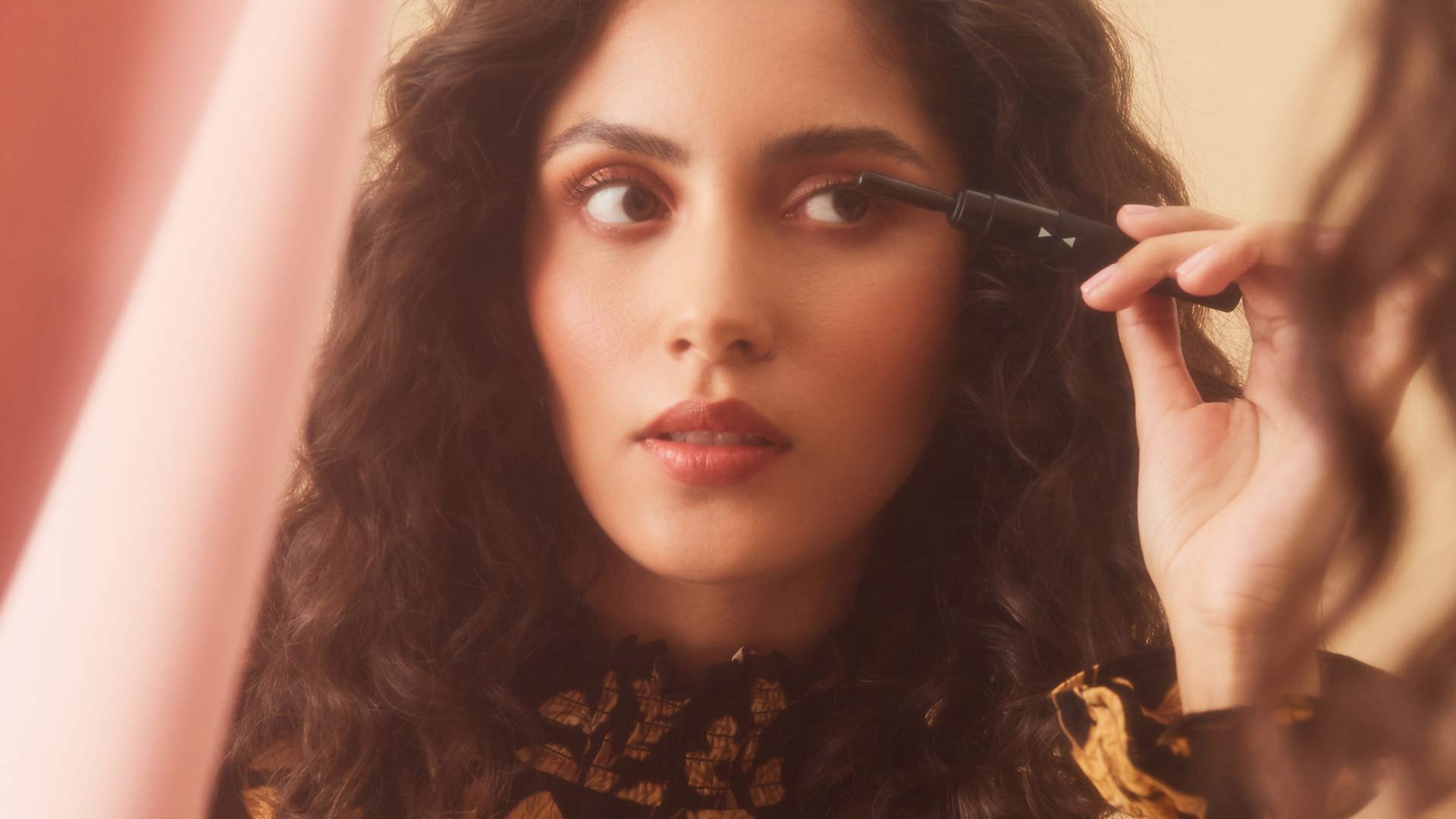 eye makeup
Should You Use a Heated Eyelash Curler?
If you have naturally straight lashes, you've likely done your share of research on mascara formulas, mascara wands, and the right eyelash curlers in the quest for dramatic curly lashes. In the midst of your research you might have stumbled upon the heated eyelash curler and overlooked it. But the truth is, this handy gadget might be exactly the thing you need for those long, perfect lashes of your dreams. So ahead we're breaking down what you need to know about heated lash curlers, including how to use a heated eyelash curler as part of your eye makeup routine.
What Is a Heated Eyelash Curler?
Just in case you aren't familiar with the tool, a heated eyelash curler is exactly what it sounds like: an eyelash curler that has heat settings just like your curling iron. Applying heat to your eye might sound scary at first, but think of it like the same reasons behind why you use heat-styling tools on your tresses. A bit of heat can help to better shape your lashes for a long-lasting curled appearance. Unlike a traditional eyelash curler it's shaped like a wand with a heated comb-tip. Since there's no clamp, this also means no pinching or crimping will occur when using one.
Should You Use a Heated Eyelash Curler?
When used properly, heated lash curlers are totally safe. Those who have naturally straight lashes and struggle to maintain the appearance of a curled fringe should consider adding a heated eyelash curler to their regimen. Not only will the curl last longer, but it'll also be more defined than with a traditional lash curler.
Editor's Tip: If you have really curly lashes and want to straighten them out a bit, the right heated lash curler can help to do that too.
How To Use a Heated Eyelash Curler
If you're interested in giving a heated eyelash curler a try, it's important to know how to properly use one to avoid damaging your lashes. Follow our step-by-step tutorial, below.
Step #1. Prep Your Lashes
Before you reach for your heated eyelash curler, it's important to make sure there is no residue on your lashes from previous makeup. So, saturate a cotton pad with our L'Oréal Paris Micellar Cleansing Water Complete Cleanser Waterproof - All Skin Types, and gently hold it over your eyes for five seconds to remove makeup and impurities. Wait a few minutes for your lashes to completely dry before moving on to step two—curling wet lashes is a no-no.
Step #2. Turn Up The Heat
Turn on your heated eyelash curler and give it a few minutes to heat up. Once your heated eyelash curler is ready to go, give the temperature a test. Since you'll be using this tool near your eyes, it's important to make sure it isn't too hot to avoid burning your eyelids or damaging your lashes. Gently run the comb along your fingertips to get a feel for the temperature and adjust as needed. Some curlers have different temperature options, while others have one set temperature that's deemed safe for your lashes.
Step #3. Curl Your Lashes
Place the heated comb-tip and the center of the base of your lashes. Bring it toward the tip, stopping at the halfway point and gently pushing your eyelashes toward your lid for a curled effect. Hold for five seconds. Then, bring the comb to the tip of your lashes, gently push, and hold. Repeat this process on the sides of your lashes and as necessary to achieve your desired curl.
Step #4. Apply Mascara
To seal in your curled lashes and give them a volume and length boost, finish off with a few coats of mascara. Layer on the L'Oréal Paris Air Volume Mega Mascara, Lightweight Mega Volume Washable.
Photo Credit: Chaunte Vaughn
Discover more tips & tricks
Keep your skin happy
See all articles
Shop Featured products
Discover More