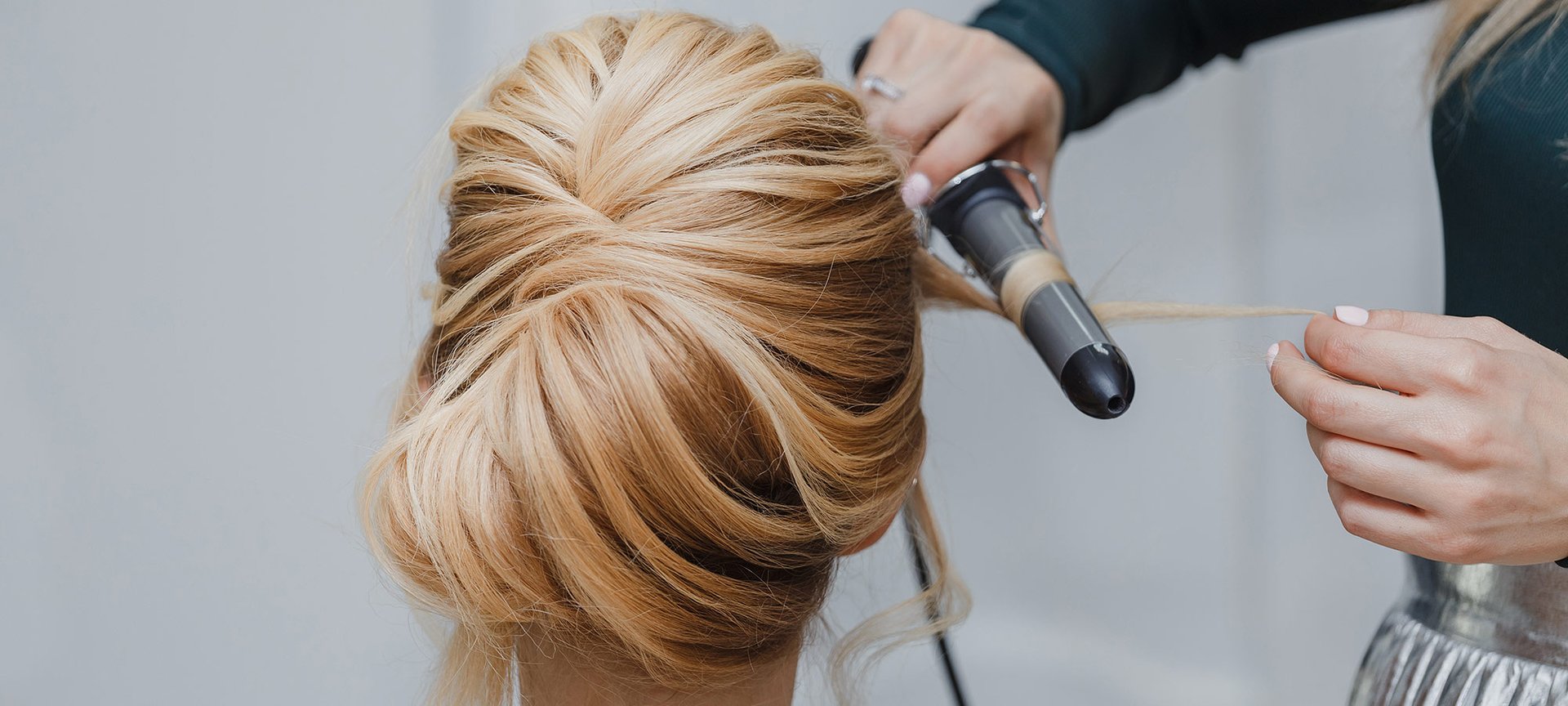 long hairstyles
The Best Wedding Hairstyles For Long Hair
The most luxurious locks for your special day.
Wedding season is a magical time. Whether you are ready to be wed or simply looking for inspiration, so many elements go into wedding day style. When it comes to your look, choosing the right dress is important, but the next biggest thing is your wedding day hair. With so many wedding hairstyle options— from cascading curls, natural braids, and intricate updos — we can understand finding the right hairstyle for your length can be overwhelming, especially if you have long hair.
Regardless of which hairstyle you decide to wear on your wedding day, one thing's for certain: Your long hair will look beautiful as you walk down the aisle, posing, for pics, and dance the night away with your friends and family. To help take away some of your wedding planning stress, below are 11 styles that work perfectly for gorgeous, long, flowy tresses.
Wedding Hairstyle #1: Bohemian Waves With A Beaded Headband
This look is a perfect way to show off your long locks with a simple but elegant style. Soft bohemian waves are easy to achieve with a mousse like the L'Oréal Paris Advanced Hairstyle Curve It Elastic Curl Mousse, a few hair clips, topped off with a decorative headband. Add a little texture to your strands by applying mousse to damp hair before drying your hair with a blow dryer. Relax your waves by running your fingers through your hair. Place your decorative headband on top of your head and adjust to get the look you like.
Wedding Hairstyle #2: Unicorn Ponytail
Since it's your big day, it's the perfect time to take your look up a few notches—and a unicorn ponytail will help you do just that! Offering the best of both worlds, this style features a high ponytail and a vertical braid for a bit of edge. To bring this look to life, start with a small Dutch braid. Gather the rest of your hair into a high ponytail and wrap the braid around the base of your ponytail. Finish the look with a misting of hairspray like the L'Oréal Paris Elnett Precious Oil Hairspray, and you're all set.
Wedding Hairstyle #3: High Ponytail
You can never go wrong with slaying a high ponytail for your big day. It's timeless, stylish, and can easily stay in shape all day with minimal touch-ups. Simply add a small amount of hair gel, like the L'Oréal Paris Studio Line Clean Gel to your roots, then brush your strands toward the top of your head and secure with a hair elastic.
Wedding Hairstyle #4: Sleek Hair
A timeless look, sleek hair is perfect for adding a chic touch to your wedding day beauty. It's a streamlined style that's easy to achieve using a smoothing serum, like the L'Oréal Paris Elvive Dream Lengths Frizz Killer Serum Leave-In. Don't forget to finish it with a heat protectant like the L'Oréal Paris Dream Lengths Heat Slayer Pre-Iron Spray Leave-In.
Wedding Hairstyle #5: Old Hollywood Waves
This glamorous wedding hairstyle is sure to make waves. Simple but stunning, this look starts with the classic pin curl hairstyle to create beautiful heatless curls. These waves are perfect for a new way to style your natural hair. Try it with a silk press and show off your gorgeous length! And once you pair this style with a veil or gold hair accessory, you'll love your marital look.
Wedding Hairstyle #6: Side-Swept Zipper Braid
For a whimsical wedding day look, the side-swept zipper braid is a creative and beautiful braiding style. To get the look, simply brush your hair toward either side, grab a section of hair that's around two inches wide, divide it into three equally-sized strands and begin your weaving.
While this style can be a bit tricky to master, we recommend checking out our article, How to Create a Zipper Braid, for a step-by-step guide.
Wedding Hairstyle #7: Embellished Cornrows
Get creative with your cornrows and create an elegant embellished wedding look. Try adding a few elements of bridal glamor, like flowers, rhinestones, or pearl pins to your braids and your look certainly won't go unnoticed.
Wedding Hairstyle #8: Voluminous Curls
Nothing says wedding day hair like a set of voluminous curls. This style is super feminine and playful, chic and checks all of the boxes. Head on over to our article, How to Create Voluminous Curls on Any Hair Type, to transform your strands.
Wedding Hairstyle #9: Ballerina Bun
The ballerina bun is a classic for a reason. If you prefer a more simple, understated but timeless look then this wedding hairstyle could be the right fit for your big day. A ballerina bun looks best when paired with smooth strands, so start with shampooing and conditioning your hair with a nourishing hair care line like L'Oréal Paris Dream Lengths Restoring Shampoo, L'Oréal Paris Dream Lengths Super Detangler Conditioner, L'Oréal Paris Dream Lengths No Haircut Cream Leave-In Conditioner. Pull your hair into a ponytail, twisting the ponytail into a rope, then wrap it around its base to form a bun. Help keep your look in place by spritzing your style with the L'Oréal Paris Advanced Hairstyle Lock It Bold Control Hairspray.
Wedding Hairstyle #10: Tousled Hair
If there's one wedding style that's equal parts sultry and chic, tousled hair takes the top spot. This beautiful style is effortless, ultra-flattering, and adds a playful vibe to your look. Just add an egg-sized amount of mousse to your hair and scrunch to highlight your texture. Once dry, add a small amount of hair pomade, like the L'Oréal Paris Studio Line Overworked Hair Putty, to your strands and use it to shape your hair in different directions. Mist a bit of strong-hold hairspray over your mane, and your look is complete.
Wedding Hairstyle #11: Low Chignon
Chignons are a go-to wedding hairstyle for good reason. A chic variation of the classic bun, this style brings sophistication and elegance to any look you can dream up. And while it may seem a bit hard to style, you can craft this look in a matter of minutes. Head on over to our article, How to Master a Chignon Hairstyle In 5 Easy Steps, to learn what to do.
Next: Our Best Foundations for Your Wedding Day
Photo Credit: iStock
Discover more tips & tricks
Keep your skin happy
See all articles
Shop Featured Hair Style products
Discover More