Panel 1

Panel 2

Panel 3

Panel 4
Everpure
Sulfate Free Simply Clean Sheer Oil
EverPure Simply Clean Sheer Oil with natural, essential oil helps control frizz, restores shine and smooths with a featherweight clean feel.
$12.99

find it nearby
Product details

INDULGE IN SIMPLE, EVERYDAY LUXURY - Escape with our luxurious haircare ritual, Simply Clean by EverPure. It leaves your hair - and your mind - feeling fresh and renewed.

ULTRA-LIGHTWEIGHT HAIR OIL - EverPure Simply Clean Sheer Oil helps restore shine with a featherweight clean feel.

FORMULATED WITH NATURAL, ESSENTIAL OIL - And a natural origin 5-oil blend of sunflower, olive, jojoba seed, coconut and rosemary. Luxuriously formulated for all hair types.

FREE OF - synthetic fragrance, sulfates, parabens, dyes, silicones, DMDM hydantoin. No added phthalates. ALWAYS vegan, color caring, powered by science, validated by colorists.

HOW TO - Apply a small, pea-size amount of EverPure Simply Clean Sheer Oil to damp or dry hair. Repeat as needed. Style as usual.
Ingredients

Helianthus Annuus Seed Oil / Sunflower Seed Oil, Olea Europaea Fruit Oil / Olive Fruit Oil, Simmondsia Chinensis Seed Oil / Jojoba Seed Oil, Cocos Nucifera Oil / Coconut Oil, Rosmarinus Officinalis Leaf Oil / Rosemary Leaf Oil, Citric Acid Fil T294393/1
Usage

Apply a small, pea-size amount of EverPure Simply Clean Sheer Oil to damp or dry hair. Repeat as needed. Style as usual.
ENVIRONMENTAL & SOCIAL IMPACT

L'Oréal Paris is committed to continually improving the impact of its products throughout the product lifecycle, including the production and anticipated usage. This tool is designed to help assess the relative environmental & social impact of US L'Oréal Paris Products compared to other L'Oreal Groupe products in the same category around the world in 2020.

The calculation method was developed with the help of independent scientific experts and Bureau Veritas Certification, an independent auditor. The score takes into account 14 environmental impact factors all along the product's life cycle.

Learn more about the methodology, here

Overall environmental impact

Compared to other similar L'Oréal Groupe products sold worldwide in 2020

Carbon Footprint

14g1 per average amount used
32g per 10mL

Water Footprint

2.12 per average amount used
4.4 per 10mL

Every consumer product has some impact on the environment. A good score here does not mean a product has a positive impact or no impact on the environment. The letters and colors used in this tool are designed to help you make comparisons to other similar products in L'Oréal's global portfolio, so you can make more informed choices.

Manufacturing conditions

Made in a
99%
Renewable Energy:
100%

Packaging facts

% of cardboard/paper certified FSC™ or PEFC:
0%
% of recycled material including colorant3 :
100%
Refillable or rechargeable:
No

Social impact of the product

The ingredients and components of this product are sourced from suppliers committed to respect the .

1 or more suppliers used in the making of this product are part of the .

1 Grams of CO2 equivalent ("leave-in & oil" category average = 54g)
2 Water index including water quality + water scarcity (m3) - "leave-in & oil" category average = 182
3 Excluding pumps and/or caps


Discover our evaluation methodology and all that we are implementing to reduce our impacts together.

LEARN MORE
Indulge in simple, everyday luxury with EverPure Simply Clean. Sulfate-free formulated for all hair types.
Purely fragranced with natural essential oil. Our purest respect for your hair - 100% sulfate-free, paraben-free, dye-free, gluten-free and vegan.
Gently cleanses & intensely conditions. Our daily color care system is thoughtfully formulated with non-stripping ingredients for beautiful-looking colored hair everyday.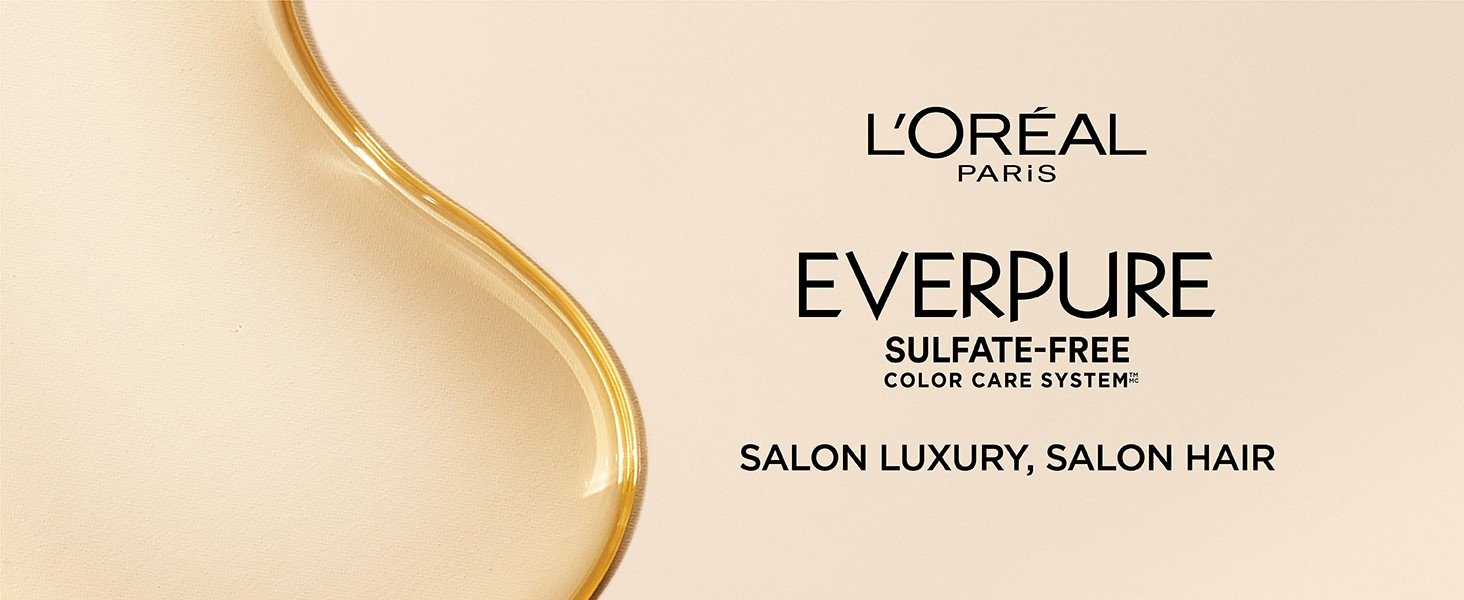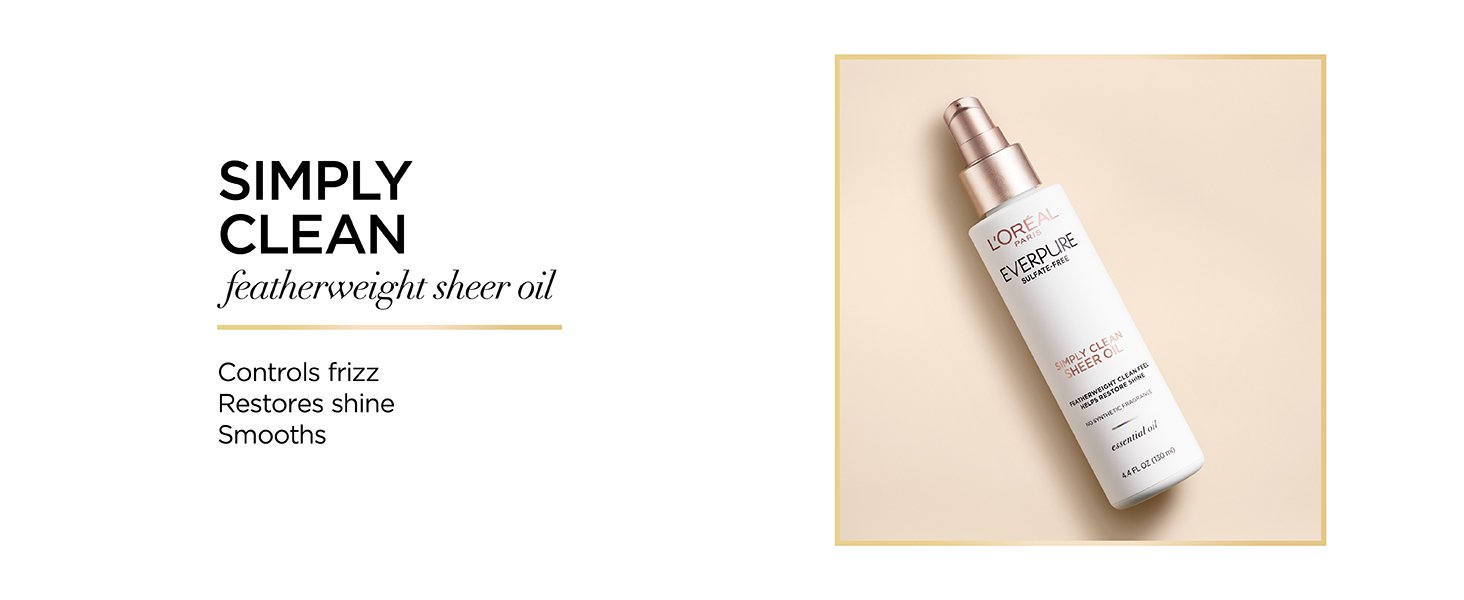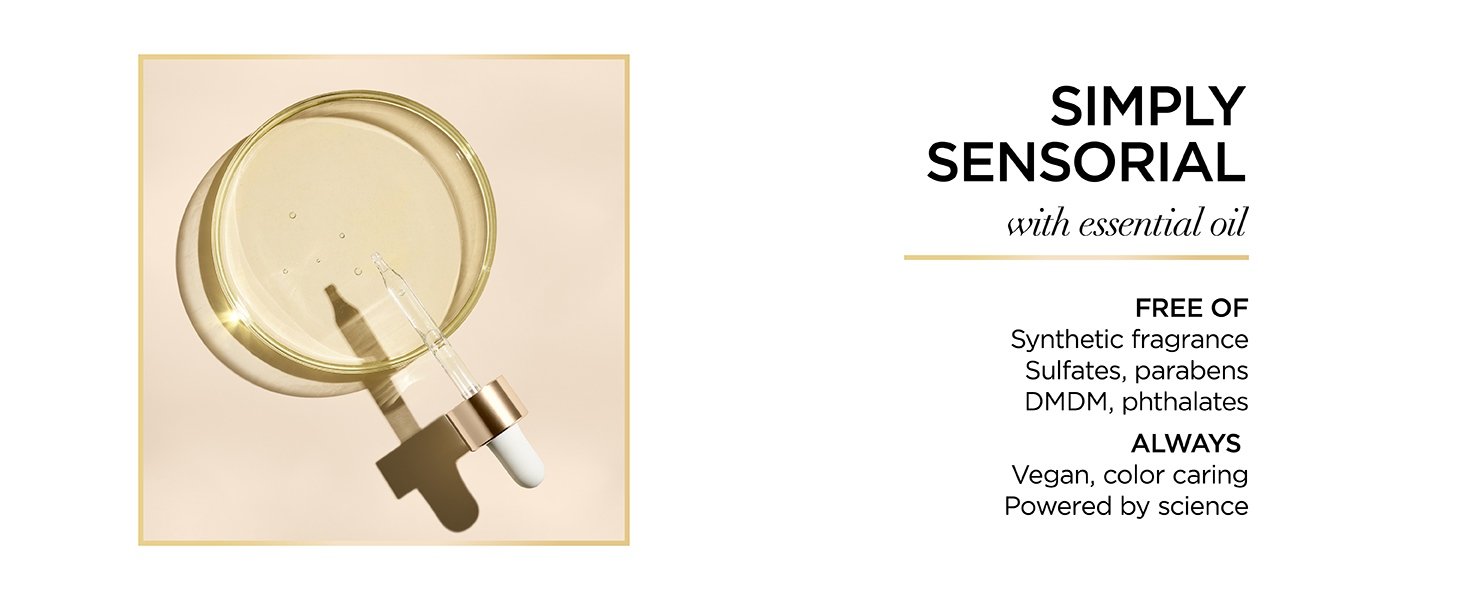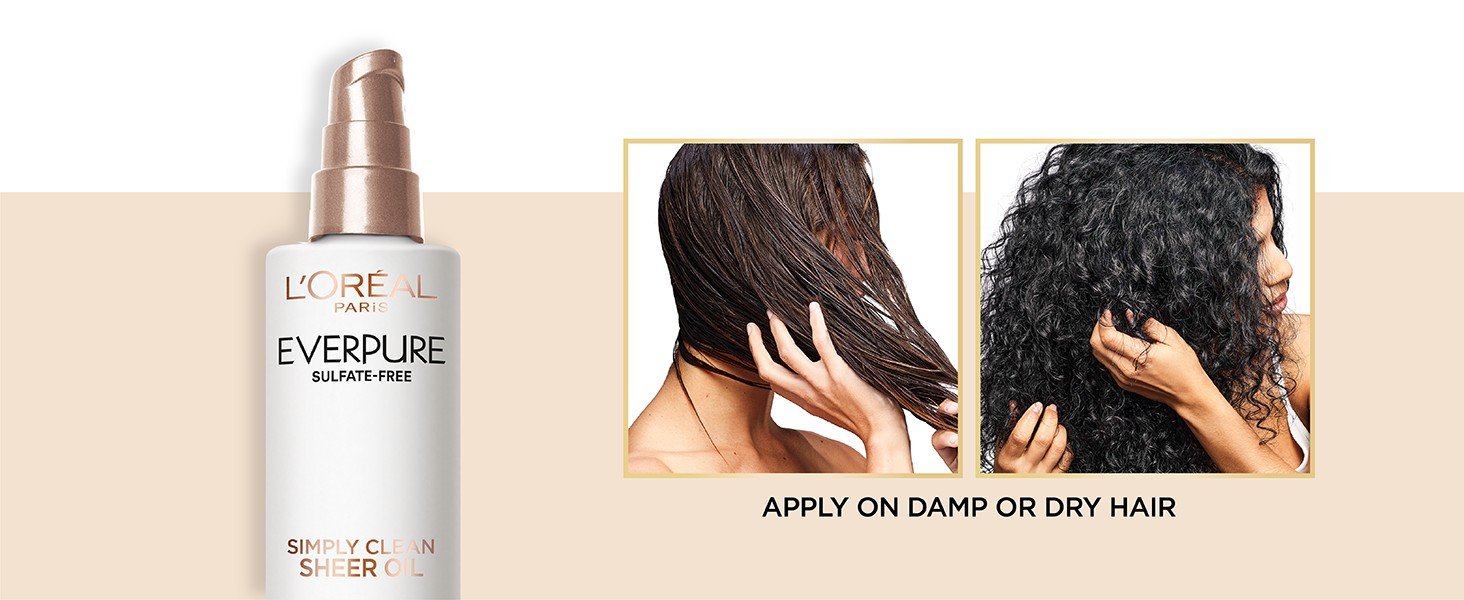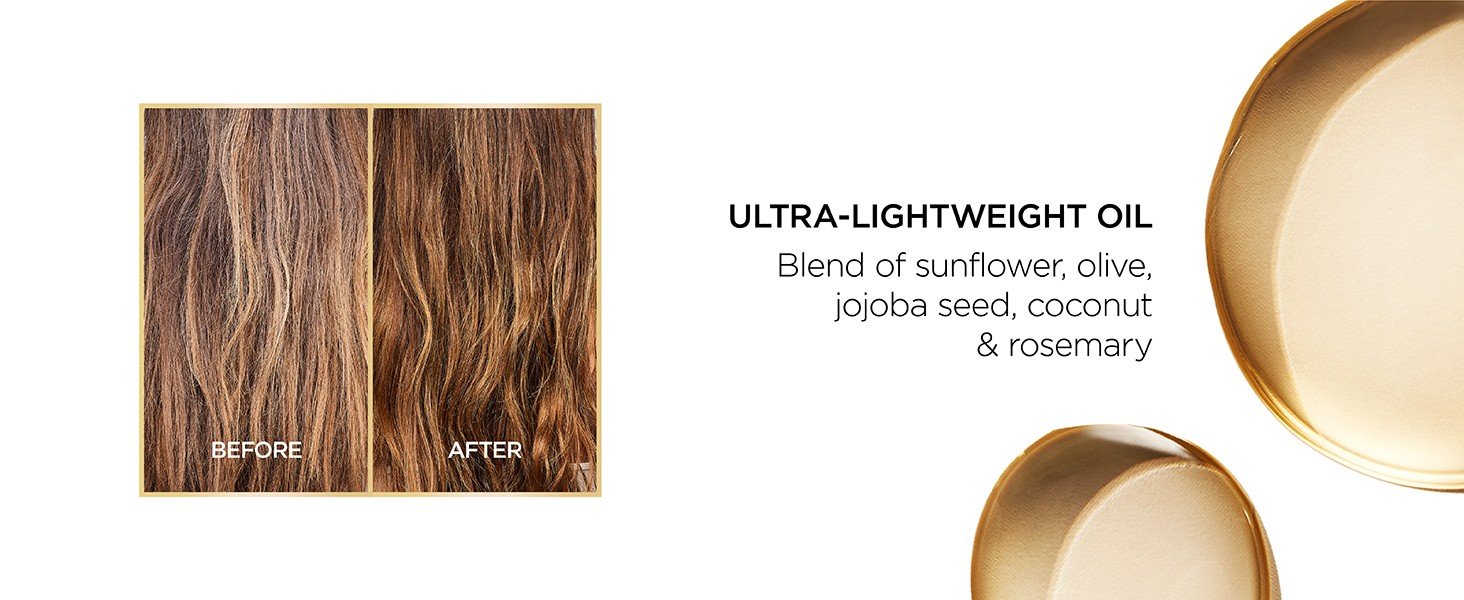 Ratings and Reviews
Complete the Look
4.2 Oz
Everpure
Sulfate Free Simply Clean Sheer Oil
{ "@context": "http://schema.org", "@type": "BreadcrumbList", "itemListElement": [ { "@type":"ListItem", "position": 1, "item": { "@id": "/", "name": "Home" } } , { "@type":"ListItem", "position": 2, "item": { "@id": "https://www.lorealparisusa.com/hair-care-hair-style", "name": "Hair Care and Hair Style" } } , { "@type":"ListItem", "position": 3, "item": { "@id": "https://www.lorealparisusa.com/hair-care-hair-style/hair-treatments", "name": "Hair Treatments" } } , { "@type":"ListItem", "position": 4, "item": { "@id": "https://www.lorealparisusa.com/hair-care-hair-style/hair-treatments/everpure-sulfate-free-simply-clean-sheer-oil-with-essential-oil", "name": "EverPure-Sulfate-Free-Simply-Clean-Sheer-Oil-With-Essential-Oil" } } ] }